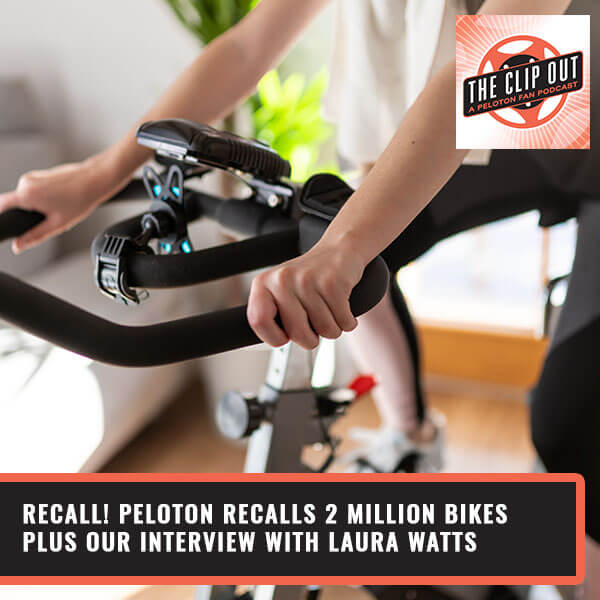 309. RECALL! Peloton Recalls 2 Million Bikes Plus Our Interview With Laura Watts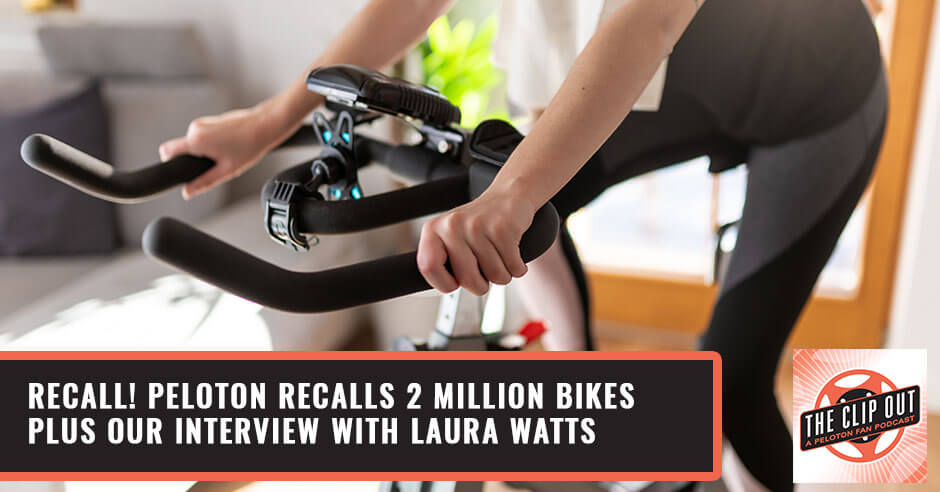 Peloton addresses seat slippage flaws.
Peloton updates Terms of Service to include binding arbitration.
The Original Bike is currently unavailable in North America.
There's a sale until May 14.
Some workout totals have gone missing.
Peloton accidentally helps NordicTrack.
Peloton member battles Chase to get promotional points.
Peloton will be part of Amazon's Prime Day event.
Peloton Bike makes CBSNews.com's list of Best Mother's Day gifts.
Dr. Jenn – A lifelong vegetarian is looking for more protein.
Sam Yo deals with an Instagram imposter.
Emma Lovewell adds a new book signing event.
Emma also threw out the first pitch at a Red Sox game.
Christine D'Ercole has a special shirt available for Mother's Day.
Kendall Toole is competing in the American Cornhole League's Superhole IV.
Kendall has her own line of Revo sunglasses.
Becs Gentry is running for Every Mom Counts on Mother's Day.
Robin Arzon was a guest DJ on Sirius XM's Diplo's Revolution.
Hannah Corbin (and others) attended a fundraiser for the One Love Foundation.
Denis Morton posted in support of One Love too.
Hannah Corbin, Ally Love, and Ross Rayburn attended New York City Ballet Spring Gala.
Kirsten Ferguson hosted Track Nights.
Matt Wilpers was on the Intentional Wisdom podcast.
Jon Hosking was on the Healthy-ish podcast.
Cody Rigsby teams up with Adidas.
Benny Adami is having a meet & greet on May 16.
Angelo/MetPro –  Tips for strengthening your abs.
The latest artist series features Yeah Yeah Yeahs and Ed Sheeran.
Brittany Allen (Ep. 238) is returning for Project Runway's all-star 20th season.
Surprise! Forme launched an IPO.
Whoop's latest feature is strength training.
This Week at Peloton.
Bradley Rose is coming to PSNY.
The Summer apparel collection has dropped.
Birthdays – The Clip Out (5/14), Matty Maggiacomo (5/16).
All this plus our interview with Laura Watts!
—
Watch the episode here
Listen to the podcast here
RECALL! Peloton Recalls 2 Million Bikes Plus Our Interview With Laura Watts
I got my flu shot in May. Here we go again. The place where we did the COVID study and where we got our COVID vaccines called me. They said, "We're doing the same thing but with flu." There's an mRNA version of a flu shot they're working on, so I'm dragging a little bit. 
You're dragging a little bit because you had a very long day.
That also, but then I also got the flu shot. We recorded an interview for the Superset at 7:00 AM and then I went and got the flu shot. I had to be there for two hours in case I went into anaphylactic shock. So far so good. I then had to go to work and then I had a concert that night at work, so I didn't get home until 11:00. It was a long day.
You still had to get up and go to work on regular time. That might have something to do with you dragging a little bit, and the flu shot.
You can't do it because you're too young. You have to be in your 50s. They said, "No, trophy wives." That's what they said.
I think you were safe there. I don't know what, but I am glad to not be 50 yet. It's coming for me.
I'm glad you're not 50 yet too. We should probably use this portion of the show to also remind you that we are going to be in the Orlando area. If you would like to hang out with us, we would like to hang out with you. We are going to be taking the kids to Disney World.
One last time.
You're acting like we're never going to go on vacation.
He's graduating.
He's going to graduate from high school and we're firing him.
I think he's going to have other things to do.
That kid is a mooch. He's not going to turn on a free trip. None of them will. If your parents called you right now and said, "Could you make time in your schedule for us to take you to Disney World?" You'd be like, "Okay." We're going to be at, what is it called, Strike and Spare?
No, it's called Splitsville. We are going to be there on June 9th at 6:00 PM Eastern time. We're going to hang out and meet some people. We'll have a Peloton/ClipOut meetup.
We did not reserve a lane. If that's important to you, you'll need to do that on your own. We do have an area for eating and there's food there. Since it's a bowling alley type place, there are things I like, so plan accordingly. Hopefully, people will come out. We'd love to see you. Other than that, what pray tell do you have in store for people?
We're going to talk about some seat slippage.
Fifty is approaching as we mentioned earlier. That's going to occur.
We also have some updates to the terms and service. We're going to talk about where did the bike go because everyone is freaking out. We're going to talk about the sales that are occurring. Dr. Jenn stops by and we're going to talk about how to get some more protein for a lifelong vegetarian. We have a visit from Angelo. He stops by and we talk about tips for strengthening your abs. We're going to update you on what is going on with all of the instructors, and the newest artist series. We also have some past guest updates. We have some interesting conversations to have about competitors of Peloton, and then some In Case You Missed It.
Who is our guest for this episode?
It is Laura Watts. You're going to want to listen to this because Laura Watts is an incredible athlete. She ran Badwater once before and she ran it this 2023 with Susie Chan. This interview takes place before Badwater, but she has also done an amazing list of feats. One of us reads them to you at the beginning of the interview and it goes on and on with all the things she has done like one marathon a week for 52 weeks straight.
She was running a marathon while we interviewed her.
I wouldn't doubt it. She's seriously incredible, and also a super nice person. You will enjoy this interview and I can't wait to share it with you. I've been very excited to do so.
Shameless plugs, don't forget, we're available on Apple Podcasts, Spotify, Google, iHeart, TuneIn. Wherever you find a podcast, you can find us. While you're there, maybe follow us so you never miss an episode. Maybe leave us a review. That's always nice to see and helpful for people deciding if we're worth checking out. You can also find us on Patreon, Patreon.com/TheClipOut, where you can get ad-free episodes. If we get them early, you get them early. You get bonus content. I guess this is the last week of our retrospective going through every year of Peloton, year by year, as we unveil the timeline that we produce.
This Friday will be the final year of the timeline, so it will all be out there. If you've been waiting until the whole thing is ready, this Friday is your jam. Also, the timelines have started showing up for all of the instructors. I'm very curious to hear all of their feedback as well.
You got a nice message from Tom Cortese the other day.
He was still wearing his Peloton Prophet button. That made me so happy.
We know what a fan he is of the Peloton Prophet.
I know, but here's the thing that cracked me up. His face wasn't visible in the picture. I don't know what to think about that. He had some random person walking by his office. I just put it on. I don't know. It's a really sweet note. It was super nice.
That's all out there on the Patreon if you want to check that out. If you want to help the show out without spending extra money, I don't blame you. You can do that easily. Share an episode in your Facebook feed or Instagram. The things Crystal shares announcing them, you click share there too. It puts it in front of your friends and family who probably also dig Peloton. Facebook, Facebook.com/TheClipOut. While you're there, like the page, join the group. Don't forget our YouTube channel, YouTube.com/TheClipOut, where you can watch these things and see my weird hand gestures.
That was weird. It's like all of a sudden you went into wrestling.
Finally, don't forget our newsletter at theclipout.com, where you'll get a weekly digest with all the links and things like that. There's all that. Let's dig in. Shall we?
We shall.
—
We are recording this segment and it's going to drop in. If we talk about things after this that contradicts it, then we missed something, but roll with us. The breaking news is Peloton has issued a recall for over two million bikes.
Everything that was an original bike is being recalled. That includes refurbished bikes. If you have an original bike, regardless of how you got it, it's included in the recall. You can tell if it's going to be included because of the P number. It is PL01. If you have that product number on your bike, it is included. Here's the good news. You don't need to do a thing like send things back. All you have to do is go out to the website that is included here in our article. It is a very simple process of ordering a replacement seat post. That is it.
I guess those are easy to swap out.
Yes. They're not going to be sending somebody out. You will have to replace it yourself. It's important to keep in mind that out of these two million bikes that have been out in circulation for all this time, there have been 35 injuries reported, and so 35 reports of it breaking. I am not saying there have not been other issues.
There have probably been times that somebody would fall and be like, "That's weird," and then they adjusted it and went on with their lives.
This is something people have been talking about for a long time. We've seen this for a long time. This is good. You will also note that there have been a lot of discussions about the Bike+. Bike+ owners are probably going to be getting an email saying that you're not affected. This is only talking about regular bikes, PL01 and that's all. That's it. You have to go in and do this.
You might remember about a week ago that we talked about the fact that Peloton had acknowledged that there was a defect with these seat posts and it could cause injury, and they were taking steps to remedy the situation. This was all leading up to this announcement. I don't know exactly how this works, but I know that you can't say anything until the Consumer Product Safety Commission is all good.
Given how adversarial their relationship with the CPSC was over the tread situation, I understand why they were like, "We need to tread lightly here," and be like, "Here's a thing and we're going to do this, but we want to make sure you're cool."
They want to double-check. It's better to be safe than sorry, and make sure everybody is on board before you start throwing this information around. It's also good that they're being safe over sorry for getting the information out to everybody doing the recall. It's also important to note that this is a very different feel from how things went from the Tread+.
It seems like the severity of the risk is also significantly less. You could get injured if your seat falls, but not in the same way that a treadmill accident could affect someone. It says that this recall is confined to the US market only. Obviously, they don't make a different bike for Canada or Australia.
That's not necessarily true because these bikes were put together in different locations. You have to remember there's a wide variety of how and where these parts came from over time. I do not claim to know how all of their logistics work. I just know that they were built in different places at different times with different parts being sourced from different locations. I'm assuming that if they're saying it's only the US, that means that the ones that they sold to different areas other than the US have different sea posts.
I'm wondering if this is only because it's in conjunction with the CPSC, which is a US governmental body. Maybe there will be something coming later in other areas. I don't know. I'm not trying to create rumors or panic but at first blush, it doesn't make sense why the bike would be radically different in upstate New York than it is in Ontario.
That's fair.
That's my first question. Why just the US? That doesn't seem to make a lot of sense without knowing more details.
Also, riddle me this. When the Tread+ thing happened, do you remember how negatively the stock market reacted? Why is it they were mad at Peloton for not working with the CPSC and the stock market went to sh*t? Now, they are working with the CPSC and the stock market still goes to sh*t.
Either way, it's a sign that there was a flaw in your product, no matter how minor. You're going to have to spend money to fix it that you didn't budget for. I get that. How badly have they been affected thus far? Do you know?
It's not great. Let's see here.
We're recording this on Thursday morning, so by the time this is published, it might be different.
It's 688 where it is right now. That is down almost 9%. It's not great.
It probably would have been worse if they hadn't worked with them and then it came out. It's like when you're a kid and you do something wrong. If you own up to it, you're still going to get grounded, but the grounding will be less severe.
You would hope that that's the case. I always find these things funny because people say, "It's because of this. It's because of that." Is it? Because then this happens.
At the end of the day, they're in damage control mode. Even if you control it well, there's still damage. The other way is way worse.
As you said, it damaged relationships. If nothing else, we are now how many years later and that relationship is still trying to be repaired. Regardless of what you consider the right way or the wrong way to handle it, we know it was very impactful on the relationship.
Interestingly enough, you could make the argument that this could be a step towards repairing the relationship. Here they are going through the process with a different product, but having a different attitude, and a different way of interacting with the CPSC. Maybe it shows them, "The new regime is going to be different and we can all get along now."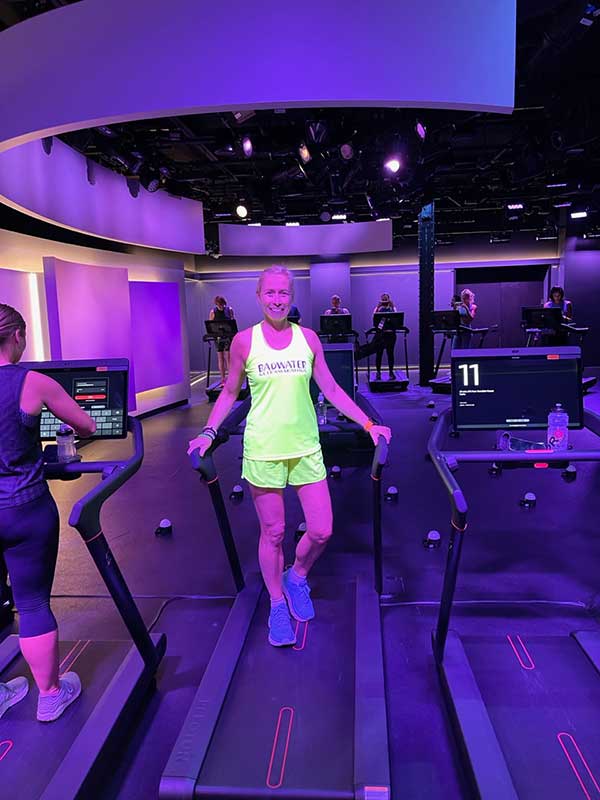 I hope that that's what they take away from this. I hope that this is a nice simple thing. If you go to our website, we have the article there. You can easily click on where you need to go to order it. It says, "You can order your replacement part here." When you click on that, it takes you there. It's super easy to do. All you do is click on it and you say, "This is my information," and they send you a new one free of charge. It's simple and easy to do. Lots of people have done it already, so that's great. I love the communication. I love that they have been so upfront with this and it has gone so much more smoothly than the Tread+.
Now we know why the bike was removed from the website for the time being.
We had a lot of questions about that. The bike was off of the website on Wednesday.
It was gone from Amazon and Dick's.
It has been off of those websites for a little bit. That has been gone for a while, and then people started noticing it because of the Mother's Day sale. It wasn't there. I suspect that by the time this episode is published, that bike will be back on sale again. You will be able to get it and it will be part of the Mother's Day sale again. That is my guess.
—
Peloton updated its terms of service.
From what we can tell, it's all about how you can argue with them. If you have a problem with the bike or any of their equipment, you now have to go through arbitration or mediation. Basically, this was telling people, "If you have a problem with any of their equipment, you have to go through a mediation process. You can't just go through any class action lawsuit." It's getting rid of class action lawsuits as an option.
I've never been a fan of binding arbitration when it's baked into contracts like this because you don't have a choice. It's either you buy the product or don't. From Peloton's standpoint, I also get that they are getting peppered with class-action lawsuits. Some of them are legit, but most of them are frivolous in my opinion. I get why they made this change. I also can't help but feel someone in the legal department was like, "We're issuing a recall? Hang on one second, terms of services, no class action lawsuits. Okay. Now you can issue the recall."
To that point, earlier we talked about the fact that the recall only was for the US and Canada, so are these terms of service. Actually, the recall is only for the US. The terms of service changes were only for the US and Canada, not for the UK or Germany, etc. I find that interesting as well. As you said earlier, maybe that's because laws are different. That's because you can't put these clauses in. I don't know.
Maybe in the UK or abroad, the laws are written in a way that doesn't encourage class action lawsuits or maybe they're forbidden from doing things like binding arbitration. I obviously know nothing about it. I don't know anything about American law. I certainly don't know anything about German law.
Same. I'm not sure about that, but we do know they're not included. We can go ahead and say that at least.
If you're a class action lawyer, it's dark days for you.
I thought it was fascinating that so many people could care less about this piece of it, but as they were reading through for the first time and god knows how long, they did catch that Peloton has added it at some point along the way. I don't know when because I could care less. You can only use their equipment if you're not unhealthy. By unhealthy, they give you a list of things that might be included in unhealthy. For example, if you have high blood pressure or other things. It doesn't say that your doctor has to clear you. It lists out an entire list of health conditions. More people were upset and concerned by that.
Especially some people are probably exercising precisely because they have those health conditions.
That is exactly right. It's funny because that's coming up across all platforms. That has become the norm anywhere you see exercise equipment.
It's a CYA thing like, "Better safe than sorry." Should you really not do it? Probably not.
You have to talk to your doctor and find out what makes sense for you personally.
We are not medical professionals. Don't listen to us. That's us, CYA.
There you go. There's our disclaimer.
—
Some workouts have not been showing up in the apps for people.
In the app, on the overview tab, you have a list of all the workouts you've done across the board. It seems like the total workout is probably correct, but the breakdown is different for some people. In my profile, it doesn't show all of the different things I've done. For example, row bootcamps are not listed here. Strength is not listed here. There's another one that's not listed because there should be a total of twelve, but I don't remember off the top of my head.
Row bootcamp is on there.
Peloton always inspires you to do more. Just thinking that you will do a 20-minute class can make you feel so much better and energizes you.
Click To Tweet
Is it? They've changed it then because the last time I looked, it was not on there. Rowing is there. Bike bootcamp is there. Strength is not there though and I don't see yoga. There are at least three missing. I know for a fact that it's yoga and strength. Row bootcamp was missing for me, but now it's back. The weird thing is it's different for different people. You might talk to another person that has all twelve. You might talk to another person who has these and they're missing stretching, not strength.
It's very weird and arbitrary. It's probably not arbitrary, but it seems arbitrary. I'm curious about what this is all about. My gut, I have no idea if this is true, is that it has something to do with all the changes they are making in the background because we know that things are happening for their app relaunch.
That would make sense. Bloomberg Law is reporting that Peloton petitioned the government to relax the US import ban on their stuff and inadvertently helped NordicTrack.
They did, but it's not necessarily a bad thing. The point is that they did relax it. This goes back to what I was saying that they do need the inventory. At first, they were like, "No big deal. We don't care." It's no big deal. Now they're like, "Could we relax this a little bit?" They're working on that.
You're welcome, NordicTrack.
Over on a website called FlyerTalk, there's a Peloton member who's battling with Chase over getting his points towards Frequent Flyer Miles.
This is quite a saga.
Apparently, Peloton was running a promotion in conjunction with Chase, where if you bought a Peloton tread you got ten times the points, which is a big deal, especially on that high of a dollar item. You're talking $3,000 to $3,500-ish ten times. That's a domestic round-trip flight in most cases. This gentleman was watching this thing and he's like, "Where are my points at?"
He contacted Chase and they told him, "The promotion didn't start until February 1st and you bought your tread on January 27th, so he lawyered. He's like, "The images on the Peloton website said now through April 30th," or something like that. They were like, "It shouldn't. Sorry. Suck it." He is stuck with trying to get anybody to take responsibility for this. That would be very frustrating. I know I would be livid.
You would. This would be all over every social media site out there.
That would be what every episode of The Clip Out would be about, granting the fact that I was using a Peloton thread.
There is that.
I've found myself in situations like this with companies before.
Somebody needs to honor it. If Peloton had it on their website, somebody needs to honor it. Honestly, I think that's a Chase thing because Peloton shouldn't have put that on their website, but they should have gotten approval before Chase did it.
I can't imagine Peloton did that in a vacuum. There had to be some sort of communication between Chase and Peloton saying, "It's okay to put this out there now." I can't imagine that this falls entirely on Peloton. If it was me, you know how I get. I'll scorched earth. I am like Sherman marching to the sea, burning the crops, and salting the earth behind me when companies do stuff like that.
I'm familiar. I've been present for a time or two.
I normally win. I'm very much like, "These are the rules and I followed them."
Tom has never been one of those people that's like, "I didn't get my way." What he's like is, "You told me these are the rules. I followed the rules. Give me what you said you would." That is when he loses his mind.
Good luck to this guy. Amazon Prime Day is almost upon us. We don't know when it's going to be.
The dates are here.
No, it's not. It says it's normally in July. I guess it shifts around because I think it's based on the moon or something like Passover because Amazon has its own religion now.
Amazon does what they want to do when they want to do it.
In fact, if they don't like when the day falls, they'll actually change the lunar cycle so it can land when they want it to. It's normally in mid-July, but it has been announced that Peloton in some capacity will be playing a role in Prime Day.
To tie that together with what they said on the earnings call, you can expect some big things. People should be excited about this because I think there are going to be some big sales.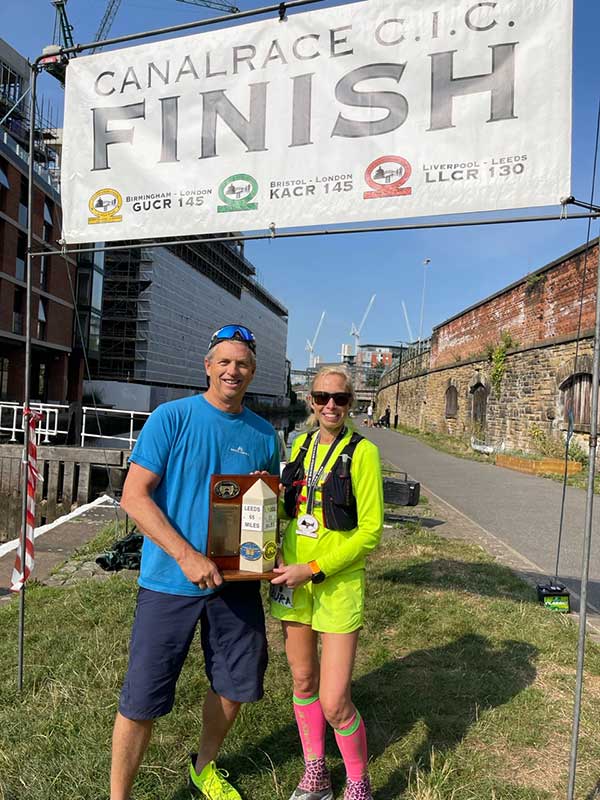 Is it equipment or merchandise, but not the bike?
I don't know. That remains to be seen.
July is two months or so.
It's eight weeks. Who knows.
Fingers crossed. I would say mark your calendars, but we don't know.
We'll keep you updated.
CBS News put out its list of the best Mother's Day gifts for moms in 2023 and Peloton made the list.
They sure did. I don't know if you watch Peloton's IG account, but they had a little thing about it's not too late to get mom a Mother's Day gift. Here's the pros of getting flowers and here's the pros of getting a tread.
Are you going to get your mother $3,500 worth of flowers?
I was like, "We do not shop for our moms the same." My mom would be pissed at me if I bought her a tread. She would be furious. "How dare you spend that much money on me. I have no place to put it." She would lose her mind. No, thank you. I would get yelled at.
I also think it's funny that this article is clearly set up for an affiliate link for a product that people can't get.
It says the original Peloton bike. Whoopsy.
Well done, CBS News.
That shows you that whatever it was, they didn't plan on it happening.
That's fair. Coming up next Dr. Jenn is going to answer a question from a lifelong vegetarian who's trying to figure out how to get more protein, so stick around.
—
Joining us once again is Dr. Jenn Mann, licensed marriage, family and child therapist, and sports psychology consultant. You may know her from VH1's Couples Therapy with Dr. Jenn, or VH1's Family Therapy with Dr. Jenn, or her long-running radio show, The Dr. Jenn Show. She has written four bestselling books, including The Relationship Fix: Dr. Jenn's 6 Step Guide to Improving Communication, Connection and Intimacy. It's Dr. Jenn.
Hello.
Before we start, we've been talking over the last couple of weeks about f*ck the shoulds and we've gotten a couple of notes. The first comes from Steven Shirley Should and they're asking us to stop saying that. The second note comes from John and Carol Should. They're swingers and they say thank you. Anyway, on with your questions.
Thank you. We have a question from Neva Gray. I think that's her Facebook name. This I felt was a good question for you because she says that she doesn't feel like she gets enough protein. Specifically, the reason I wanted to ask you about this is because she is a lifelong vegetarian and she feels like the most quick and easy protein sources are more processed like protein bars and powders, but she prefers to eat unprocessed foods, but then she feels like she's not getting enough protein. I thought maybe this was something you could identify with and I was curious about your thoughts on it.
As you know, I'm a licensed therapist. I'm not a licensed nutritionist. That said, I also have completed a certification course in plant-based nutrition. I can venture a little bit into this area. First of all, I know that most people in this country actually have a huge misconception about how much protein they need. What the studies have shown is that between 8% and 10% protein is the sweet spot when it comes to cancer prevention. When we get much higher than that, a lot of the studies are showing that our odds of getting cancer are higher. We tend to over-protein ourselves.
First of all, I want to break the myth that we don't need as much protein as oftentimes we are told that we do. Secondly, in regard to where are the great places to get protein, most people underestimate how much protein is in plants like broccoli, cauliflower, and all of these plants that we tend to eat when we are health conscious anyway. The other thing is looking at things like beans, nuts, and legumes. Those are great sources.
I keep little bags of nuts. In my pantry, I have jars of pre-packaged nuts that I also keep in my purse. They're easy to grab on the go and just throw in my bag. Pistachios, almonds, sunflower seeds, pumpkin seeds, and all that stuff are super easy. Also, nut butter is easy, and tempeh, tofu, and all that stuff. They're getting a little more processed with that, but it's still so good for you. I know that soy can be very controversial, but I also think there are a lot of myths. In the countries where people are eating tofu, they have lower rates of cancer. It's definitely worth considering adding to your diet.
When you get into things like Impossible Meat or Beyond Burger or Gardein, which are delicious and amazing, you're way more processed. Finding a balance between those fun foods that have more chemicals and stuff in them versus pure lentils, beans, and all that sort of stuff is where it's at in finding the balance.
Peloton is good for cross-training. You are doing loads of cardio in jumping on a 45-minute hill climb, but you're just taking the impact off your legs.
Click To Tweet
That is a lot of great advice. I appreciate you allowing me to throw you a curveball there. Thank you.
I am always ready and thinking on my toes.
Do Impossible Burgers still have protein in them? I have no idea.
They do. It's not like massive amounts, but they have a good amount of protein.
I had no clue because I'm not going to eat one.
We know that.
You would be shocked, Tom.
People say that but I'm nervous.
My dad is a meat eater and he does not like vegan food, but he loves Impossible Burgers. They're very close to the real thing.
Do they have health benefits? Is it like eating a vegetable from a health standpoint or did they just not make a burger?
The benefits of it are you're not killing an animal. Many people would also say it's better for the environment because there's nothing worse than factory farming for the environment. It's atrocious. There's a great movie called Cowspiracy that gets into the specifics of how factory farming contributes to terrible things for our environment.
From the little bit I've heard, not trying to get to a conspiracy theory, I thought that with the energy that went into creating the Impossible Burger, there was not a good trade-off.
When you compare the gas that comes from cows and the waste that goes into the system with the energy that goes into making an Impossible Burger, it's nowhere near close. If you want to help the environment, the number one thing you can do even more than change to an electric vehicle or reduce your showers is to stop participating in the factory farming system. Go vegan or vegetarian. That has a huge impact on the environment. I've been vegetarian since age 10 and vegan for 13 years.
I can never pull it off.
You would be surprised. A lot of people say that. I have a lot of vegan friends who once said that. On my first date with Eric, he said to me, "I will never go vegan." He was even vegetarian. At the time, he was a pescatarian. He's like, "I will never give up fish. I would never give up this." I didn't even push. He has been vegan since our third date.
On that note, until next time, where can people find you?
People can find me on all my social media @DrJennMann.
Thank you.
—
Sam Yo is contending with impersonators.
It has come to his attention that there's an account pretending to be him, and not to follow it.
I think it's YOO with two O's.
"I am Sam Yoo." Don't follow that. He said that Instagram has been notified, but feel free to report away.
His Instagram handle is @YoImSamYo. Someone took that and added an O to YO so it's YOO. It's going to look very similar if you're looking it up.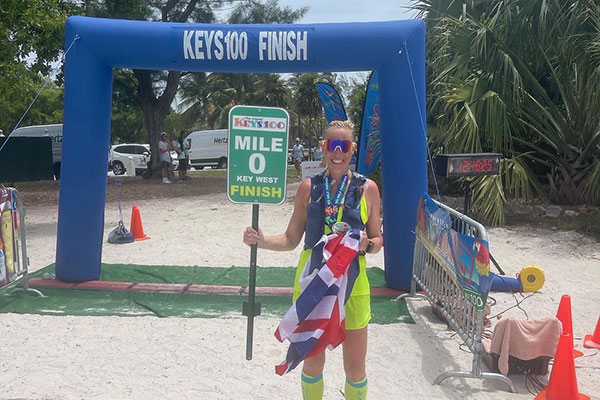 Be careful with imposters, and always be careful because there are a lot out there.
A quick way to tell if it's the fake Sam Yo account is the fake one did a ride for Spaceballs. That's not real.
Sam Yo would probably get a kick out of that.
I think he would. Emma Lovewell has added another book signing event to her world tour. She will be in Newton, Massachusetts, which is a suburb of Boston. If you live in the Boston area, you can add that to your list of things to do. You can also add to your list of things to do watching her throughout the first pitch at a Red Sox game. Presumably, they will be in close proximity.
That's why she added the new book signing event. It was because of being invited, so they are in proximity.
I don't know which one came first.
It was all laid out for you, but that's okay.
It was on Instagram.
It was probably your fake account that I sent it to. In all sincerity, she got invited. Because of that, she added the book signing event over at Hummingbird Books. Both occurred on the weekend and they didn't have very many tickets left. Who knows if people will have a chance?
Speaking of Mother's Day, Christine D'Ercole has a Mother's Day shirt available for people on her website designed by her daughter.
Christine has a lot of different things for sale on ChristineDErcole.com. If you haven't been out there in a while and you're not sure, she has all kinds of different things that you can get. This shirt is brand new, so you might want to check it out since it was designed by her daughter Victoria. It's very pretty.
Kendall will be competing in Celebrity Cornhole.
If ever there's a sentence I never thought you'd utter, that would be it.
That's a thing. At first, I thought it was some sort of '90s package tour, Cornhole. When I work in radio, we had all these tickets to give away for shows that were coming up. I put together a promotion called Cornhole Bare Naked Ladies Weekend. I'm just listing the bands that we're talking about. That's all. Get your mind out of the gutter. I'm just kidding. Please, get your mind in the gutter. I'm a fan of it. Celebrity Cornhole, we might need to explain this to our foreign audience and maybe even to some of our non-Southern or Midwestern audience.
Cornhole is a game that you play in your backyard, typically. It's two boards set up that are equidistant apart. It's like 20 feet or I don't know how far it is because I don't care.
I'm sure there are official rules for this.
You take these little bean bags and you try to throw them into the hole. It's a lot like horseshoes. It's not just as loud and not as heavy. It is not as damaging if you accidentally hit somebody. It's a lot safer. I had no idea that there was such a thing as Celebrity Cornhole until we watched Jersey Shore.
Mike "The Situation" competed in 2022, and I think Vinny is also competing this 2023.
I wonder if he'll take it as seriously as Mike.
He always does.
He is so damn competitive. I thought it was hilarious how Mike acted about it. You would've thought he was in the actual Super Bowl. They call this Super Hole, which is funny playing with words. I think they do this as a charity thing to raise a lot of money. It's all these celebrity people. A lot of them are from the sports area.
They pair you up with a professional cornhole player. That seems weird that that's a thing.
Is it a professional cornhole player or a professional sportsperson?
I thought it was a professional cornhole player paired up with a celebrity who sometimes was a celebrity for being a sports person because there was a football player or two. It was a mismatch of different types of celebrities, but they were paired up with people who compete professionally in the sport of cornhole. I got to think you still got a day job. I don't know. I don't want to insult the cornhole connoisseurs.
Start slowly when working out. Take small steps and break everything down. If you think you can't run, just do it for a couple of minutes then repeat.
Click To Tweet
I have no idea because I don't know anything about the sport, if it's only part of the year or if it's all year. These things have a big factor in whether or not it's your day job. Of all the Peloton instructors, Kendall would've been last on my list to be picked for this.
Why?
It's not her vibe. Some people say it is, but it's just not the vibe I get from her. She seems like not the person to hang out playing a game in your backyard. She's off doing things that are fancy. It's great that she's doing it. I just never would've expected it. To me, it came out of left field. I hope she gets into it though. If you're going to do something like this, you got to go all in. That's why I loved when Mike "The Situation" did it because he took it seriously. He was good at it. I hope that she does that and makes it to the end because it's pretty intense.
I think they'll show it on ESPN 8 The Ocho.
Is it 8? I think it's ESPN 2.
That's from baseketball. They make up a sport that's a combo of basketball and baseball. It's from the creators of South Park the movie. It airs on ESPN 8, and they call it The Ocho because it was such a dumb sport that aired on the real ESPN or ESPN 2.
I will be curious to see how this all turns out. I will not be watching, but only because I don't watch any sports.
Speaking of Kendall, she has her own line of sunglasses with Revo.
She already did. This is the second year it's coming out, but everybody is talking about it. I wanted to point out that it hit. This is not my thing, but people love these. All the instructors are posing wearing them. They're the best thing ever. Whatever, I'm not spending $245 on them. It shows how much money they make for them.
There had always been high-end sunglasses. I've never been able to bring myself to pay more than $20 or $30 for it.
I'm going to lose them. What's the point? They will get lost.
Now that I'm old, I'm like, "I need my sunglasses to also be bifocal readers."
You have a whole different level. What we need to do is reach out to Revo and see if they can give you a set of readers.
I'm sure they want me to endorse their products because I have such a following. Even if I had a following, I'm going to go out on a limb and say, "By looking at this website, I'm not their brand."
When you look at this brand, does it say cornhole to you?
That's fair.
Thank you. That was my point. Nothing about it. It matches.
Becs Gentry is participating in a fundraiser for Every Mom Counts.
I love that she invited people out to be part of the run itself and also to get people involved with Every Mom Counts. This is not the first time we have talked about Every Mom Counts. Carrie Socol has been on twice now. She runs all of her marathons for Every Mom Counts. She has raised tons and tons of money for them. This one is going to be at the Brooklyn Mother's Day Race 2023. Becs is going to be helping them raise money for Every Mother Counts. It's a wonderful charity and I hope that everybody gets a chance to donate to it.
Robin Arzón was a guest DJ on SiriusXM's Diplo's Revolution, which I think is an EDM thing.
Peloton has actually done Diplo classes. I want to say it was during one of the All-For-One things where they have all the music festivals. She got to guest host and apparently, she was spilling secrets about her daughter and how much Athena loves her to play Diplo. That child probably has very eclectic music because Robin is always posting about how she's sharing music with Athena, and it's all different types, which I love. Expose the kids to all different kinds of music, not just one type. That's great.
Hannah Corbin and quite a few participated in the One Love Foundation fundraiser gala.
I think it was a gala. The instructors that were included were Hannah Corbin, Denis Morton, and Adrian Williams. They were all there with their partners presumably. I guess Join One Love is raising money for people who are in abusive relationships. I love that she is doing this. She wanted people to check out their work and try to raise awareness.
While Denis Morton was there, he also had a post for One Love.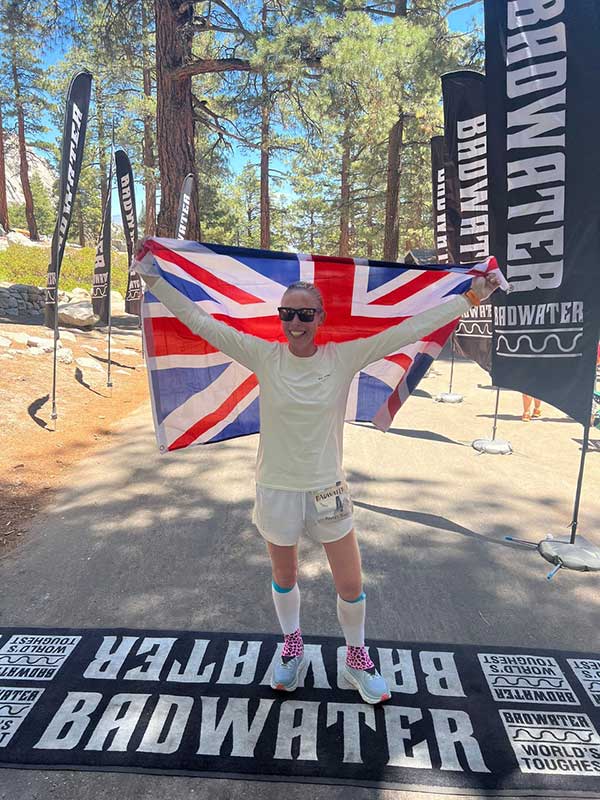 He is going to be part of the annual 5K Walk Run. He also posted to raise awareness so that the next generation knows the difference between healthy and unhealthy relationships.
I was curious about what this was. I clicked to look at their website. It's not just about physically abusive relationships. It's about unhealthy relationships in general like if one party is coming on too strong or pressuring you to do things you don't want to do. There are a lot of ways relationships can be unhealthy that aren't, I hate to say traditional. We typically think of a guy hitting a girl when we hear about abusive relationships. Justifiably so, that's a large portion of the problems, but there are different ways relationships can be unhealthy.
Like financial abuse.
Also, one of the first things this website pointed out is it's not something that happens to just women.
Women abuse men. Men abuse each other. Women abuse each other. It happens in all different kinds of relationships. I love that they're raising awareness for this. It's a wonderful cause.
The New York City Ballet hosted their Spring Gala and Peloton was there representing.
Hannah Corbin, Ross Rayburn, and Ally Love all showed up to represent Peloton but also to enjoy.
Also, Ross Rayburn's husband has a background in ballet, song, and dance. It makes sense that that'd be on his list of things to do.
He's a big deal. They are a true power couple right there.
Kirsten Ferguson hosted Track Nights. This appears to be at a college, but I can't tell which college.
I can't tell either. One of the reasons she was out there was because it was a partnership with On Running, which is a brand of running shoes. She was also talking to people and hosting the event, where she bring people and have conversations. I thought that was great because I like watching all of our instructors get involved in the sports that they do. A lot of the running coaches do that with different running events.
Matt Wilpers was on the Intentional Wisdom podcast.
That's episode 20. He likes to get in there early.
He likes to give up and comers their start. Also, making the podcast rounds, Jon Hosking was on the podcast Healthy-ish. That sounds like me.
These are short too. That's only a nine-minute episode.
That also sounds like me.
Just using words to describe Tom. Jon Hosking had a blast. Check it out.
Cody has partnered with Adidas. Is that a new line of stuff?
He collaborated with them to make this outfit. That's what's new. New pair of shoes, new joggers, and then shorts that were all happy colors. That was all him too. All the outfits he is showing in these are part of his design.
Those were very '80s.
I think a lot of that stuff is coming back right now. That makes sense.
Benny Adami has a meet and greet coming up if you were so inclined and on a different continent than we are.
That's on May 16th at 5:00 PM local time.
Coming up after this, Angelo is going to have tips for strengthening your abs because you know you want to.
—
Joining us once again from MetPro is Angelo here to answer your fitness and nutrition questions.
Thanks for having me back.
We appreciate you being here. Stephanie Ward has a big question for you. She is looking for suggestions on killer core classes. Not just core things that she can do, but killer core because her physical therapist suggested that she work on that area before she starts her marathon training. I thought you might have some thoughts about that.
Stephanie, I am presuming, what your therapist is talking about is truly the differentiation between core and abs. There are a million and one killer core workouts that you can do. What you want is something that is going to incorporate all of the muscles working together. One of the number one core exercises you can be doing is squats and deadlifts. People don't think of that. They think, "That's not core. That's legs. That's back." When you're working your core, what it's doing is it's stabilizing your body through all other muscle groups. I would encourage you to not skip the entire body, do the big ticket items, and incorporate some squatting motions.
If you don't have experience with Olympic or powerlifting, probably not deadlifts, but definitely some squats or simple things like that that you can do. That will force your core to engage and strengthen at an accelerated rate when you're adding some load to your body. You can also add in a traditional ab class. You can do crunches. You can do the basics. What you want to do is work your core in such a way that you're resisting load or torque and stabilizing your body in different positions.
I'll give you an example. When I trained years ago, I trained Aaron Rodgers. I had a lot of respect for him because when he came to me, he didn't say, "Make me deadlift this amount of weight. Make me super strong." He said, "I need to be able to take a hit on the field and walk away from it. Get me flexible and get my core strong." Every routine had planks involved, but not just a static plank. We would do all kinds of movements while he was holding some variation of a plank position. I think there's a YouTube video floating around somewhere.
We would do things like he would hold a plank position and he would catch and toss the ball. We would do similar things where he was holding a plank and pushing and dragging a dumbbell in front of him. I'm not saying I don't know what fitness level you're at if you're just beginning. Probably if your physical therapist is telling you to work your core before you run, you're going to be starting with basic crunches or things like that.
You want something that's going to incorporate the erectors. That's the low back muscles. That's going to incorporate the obliques. That's going to incorporate the transverse abdominal. That's the muscles that are worked when you're pulling your belly button in towards your spine. You should be doing that while you're holding a plank, and you want to work the rectus abdominis which is the classic crunches, sit-ups, etc.
As long as you get something that's incorporating all of those, you're going to do well. One more ingredient I'll give you, Stephanie, is balance exercises. I can't tell you how much benefit we got when I worked with pro athletes using proprioceptive challenges like a BOSU ball, a Swiss ball, or things like that. It can be as simple as this. You're using light dumbbells and doing bicep curls, do it on one foot and balance on one leg. Little things like that will instantly engage the core and work your core along with it.
It's a twofer because it's not adding separate exercises. It's not adding separate time. You're just turning the exercise that you're already doing into something that's also engaging your core. There are a million and one classes online that you're going to be able to find. Pick the right entry-level and say, "I want to do a 15-minute core class," and then look through them. After you do it, think to yourself, "Did that meet the qualifications that I was talking about, working all the muscles, including a lot of planking, and having elements of balance?" If so, that's going to be a great fit that's going to do what you're asking for, Stephanie, which is to translate into running.
Excellent.
Thank you so much for all that. Before we let you go remind everybody where they can find you and your wares.
—
We have a new artist series from Yeah Yeah Yeahs. This is a band I've heard the name of for years, but I have no idea what genre of music it is or anything.
I think Heads Will Roll is one of them.
I thought you were mad that I didn't know.
I think it's one of their songs. It's fun music. It's upbeat. It'll be a good artist series. Although I have to say I don't know a lot of their music, so don't blame me if it's not all upbeat. That one song is, if it's even the song.
Also, Ed Sheeran is going to have an artist series. People Magazine wrote about it because it was a big deal apparently.
It's not just an artist series. This one is a little bit different. This is going to be for Outdoor Walks only. There are 2 or 3 of them. Ed Sheeran has already done a collaboration with Peloton. I think it was in 2022. There are already a bunch of classes out there, but two more got added. They are both Outdoor Walks. He discussed mental health with Jon Hosking while listening to his new album called Subtract. It's like taking a little bit of the Ashton Kutcher thing and adding it to an Outdoor Walk with Jon Hosking. That's pretty cool. I love it. I haven't gotten a chance to listen to it. I'll be honest, Walking Outdoors is not at the top of my priority list these days.
I can't imagine why.
I want to get back to it desperately. I feel like it has been taken from me, but I just can't do it unless it's at a park and then it's a whole thing. I am excited to listen to this. I love Ed Sheeran. I love the fact that they are talking about mental health and that's important to Ed Sheeran, Peloton, and Jon Hosking.
—
We have a past guest update on Brittany Allen. You might remember her from episode 238. She got her big break on Project Runway, and she is returning to Project Runway for its 20th season.
It's very cool because they're bringing together an all-star cast or the who's who of the last several years, and then it's going to be all of them. It's going to be very exciting for her, and I hope that it elevates her even further. She deserves it.
Congrats to her.
—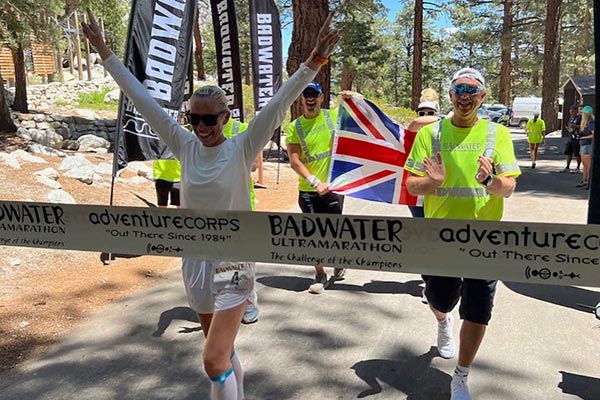 Surprise. Forme launched an IPO and nobody knew.
Not a lot of people know about Forme. It's interesting that they're calling it a Fitness Mirror. For those of you who don't know, Forme started off trying to be a competitor with Tonal. You could use it like a Mirror, but you could also use it like a Tonal. I don't know exactly what happened because none of us ever know what happens behind closed doors. They stopped offering the one that would be closest to a Tonal competitor, so you can't get the arms, the strength, and all that. They left the Fitness Mirror aspect of it.
It has been a long time. This has been years that they have been out there quietly trying to build up their business. Now they launched their IPO as Tom said. It'll be very interesting to see whether they add the Tonal-like product now. Do they continue with the Fitness Mirror? It will be very interesting to see what they do next.
It's also interesting because there are so many of these devices. I also think they're already at a disadvantage because there's a product that does this that's called Mirror, and people have taken to calling all of these devices Mirror devices. It would be like when every indoor exercise bike was referred to as a Peloton. That has got to be quite a challenge for that company. You think that they would be trying to fight back against that becoming the default name for these types of devices.
They may be. They definitely have an uphill public relations battle to fight all the way through everything. It has been a very tough go for them since day one. I don't see it getting any better, I'll be honest.
I was mystified reading the article. It said they were trading at $6 a share, which isn't a far cry from where Peloton is at. I guess they probably have a lot fewer shares. If Peloton had that many shares, they'd probably be trading in a much higher dollar amount. It seemed odd to see that they're in the same per share cost when they have just a fraction of the market awareness, let alone penetration.
They said they raised quite a bit of money though. That is something that all these financial analysts take a good look at. It's like, "How much money did you raise?" That tells me how much you're worth. I don't think that's necessarily a one-to-one, but I see where they're coming from.
—
Whoop has launched a new feature called Strength Trainer.
I wanted to share this with everyone. A lot of people who tune in know that I've had a Whoop for years now, four years or something. At one point, I was even considering getting rid of it because I thought my Apple Watch was taking over apps like Athletic. However, they have added a lot of things in the last couple of years. This one I am the most excited about. It's a strength trainer. The idea is that thus far, Whoop has pretty much always given you a strain based on your cardio load. If you're doing weights, your strain is not going to be as big because you're lifting. Your heart rate is not necessarily getting up like your heart rate does whenever you're riding the bike.
They have this way that you can now build a workout or you can use one of their pre-built workouts to be able to then do the workout, and then they will measure your muscular load. They take the tonnage of the effective volume lifted, so weight times rep times set. They then look at a percentage of body weight factor and how intense it was and how explosively you performed each movement. They can do that by measuring the actual piece on your wrist. They're going to be able to see this is how much your arm moved whenever you did a bicep curl because of what I think is called a gyroscope. Don't hold me to it.
I have been testing it out. I've only done one so far. What I did is I took a Tonal workout and I replicated it. I rebuilt it within the Whoop program. I thought it was interesting. One of the things I want to know is a little more detail about it. I would love to get somebody from Whoop on our show because I want to dig into this. They said that my muscular load was only about 40% and my cardio load was about 60%.
Given that I was doing a HIIT workout, I guess that's not crazy, and it was an upper body day. I don't have great upper-body strength compared to lower-body strength. We take those things into consideration. I guess that makes sense. I am very curious to see how that looks whenever I do the same process, but now I'm doing a lower body. Some of the things I don't like about it so far is there's no way to measure time movement.
Tonal oftentimes will have you do something and they'll be like, "Now, do these reps for 30 seconds," then you have to. The only way you can put it in to get the tonnage is to count it. You'd have to be like, "I did 8 on that 30 seconds," but by the time you've done that, Tonal has moved on to the next one, so good luck with that.
You can pause it, but now you're losing the heart rate aspect of it during those because it's usually during the HIIT part. The other thing I don't like about it is that if you use other moves, you can't find the move in their library. They don't include it in the tons even though you're lifting weights. Those are two things that I would like to see change. I would love to see Tonal and Whoop work together. How freaking amazing would that be? I'm excited about it and I want to see long-term what this does. I'm going to be continuing to use it and I will continue to give you updates and see how it impacts my daily strain.
Whoop keeps piling on features to their device.
It's one of those things that every time I think, "Everybody's catching up," they're like, "Nope, we're going to stay ahead." They have been laser-focused on adding things.
They're way ahead of Amazon Halo.
—
Peloton put out their weekly posts.
One of the things that's happening is our prenatal classes are going to be dropped by Robin. They're also going to have Para Las Madres classes. Several of them dropped. They're going to have a live Shakira Yoga flow with Mariana. Density Training with Andy Speer is going to be dropping every Monday, starting May 15th. There are also going to be Euro Pop classes that are going to be launching on Tuesday, May 9th. Lots of fun.
Bradley Rose is coming to PSNY.
Not only is he coming to PSNY but he will also be teaching two classes live. This is very exciting. For people who love Bradley Rose, unless you get to travel to the UK all the time, this is your moment. This week is when they opened. Good luck to the people. They're going to go so fast. He said, "Please book your bike." As if, Bradley Rose.
Peloton Apparel has a new collection that dropped.
We don't have pictures of it yet but we know that the summer apparel is dropping. I'm sure it will be good and as fast as it always does.
—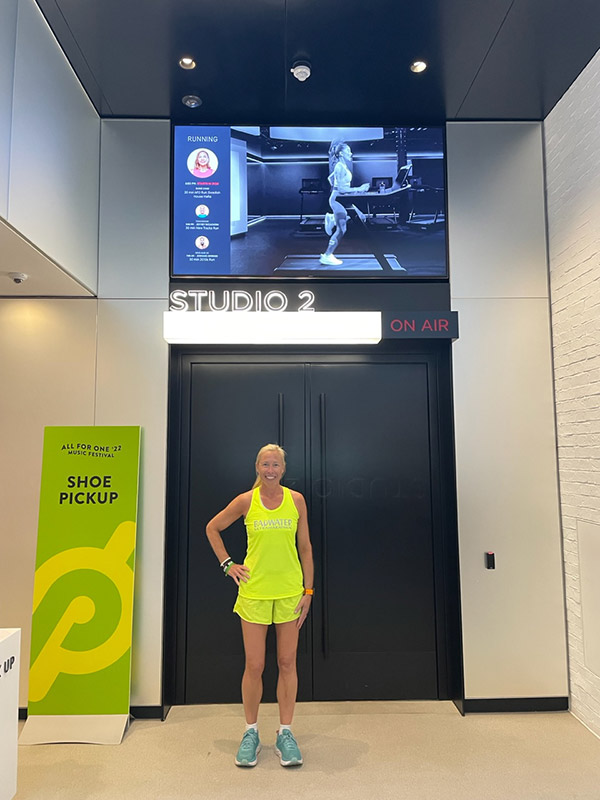 We got two birthdays. Coming up on May 14th is The Clip Out.
Six years old.
Don't forget to send us cards and gifts but mostly gifts.
Please don't.
You can send them to me. It'll be our little secret. Coming up on May 16th, it's Matty Maggiacomo's birthday.
Happy birthday to a wonderful guy. I love Matty.
Coming up after this, we're going to talk to Laura Watts and talk all about her crazy running because she does lots of it.
—
Joining us is Laura Watts. Laura, how is it going?
I'm good, thank you. Happy Easter.
Happy Easter.
We are doing this on Easter and she has the patience of Job, just to keep things biblical.
She does. We have had some patient folks before.
She's in the 98th percentile.
I'm used to running ultramarathons so I have always been out there for a long time. Patience is the name of the game.
Note to self. When you have technical issues, make sure it's when you are interviewing somebody who runs ultras.
In my notes here, I have her list of accomplishments. It's 139 marathons and ultras including the Keys 100. She was the first female in a 145-mile race from Bristol to London and a 130-mile race from Liverpool to Leeds. She has also run 12 marathons in 12 days around an athletic track for 24 hours straight, and 52 marathons in 52 weeks. My first question is, what's wrong with you? Why do you do all that?
I do question my life choices on a regular basis.
Until you go to the doctor and they take your blood pressure.
My pulse rate is quite low. I love challenging myself. I love pushing the limits of my human endurance and seeing what I'm capable of and taking myself way beyond it. When I ran my first marathon, that was an incredible achievement and it is an incredible achievement for anyone running a marathon. I never thought I probably could take an extra step after doing that but then you can. It's amazing when you do try and push yourself on what you can do and what races are out until maybe 2016. I had no idea about this whole new world of ultramarathons.
When exactly did you run your first marathon?
I did my first marathon in 2003. In 2002, I went up to watch the London Marathon because a friend was running it. I was completely inspired by seeing all these 40,000 people running through the streets of London and what they were putting themselves through. I thought, "I want to do that." That night I got home and started training.
In late 2003, I ran my first marathon, the London Marathon. I thought that was it. I have ticked that box. However, I went to live in Australia for a year in 2005. I came back after a year of over-indulgence in too much cheese and wine. I was two stone heavier and thought I need to get running again. I literally started doing one marathon a year like a normal person in 2007 and 2008. I then increased it. I get a bit more hardcore to 2 marathons a year and then to 3.
In 2016, I discovered ultramarathons. I ran 100 kilometers from London to Brighton in the south of England. I loved it. I didn't know what to expect or if I'd be able to do it, but I enjoyed it. With ultras, you do run slower and you get to eat a lot, so it was great. That's when it all started. I was a slow starter back in 2003 but I have made up for lost time.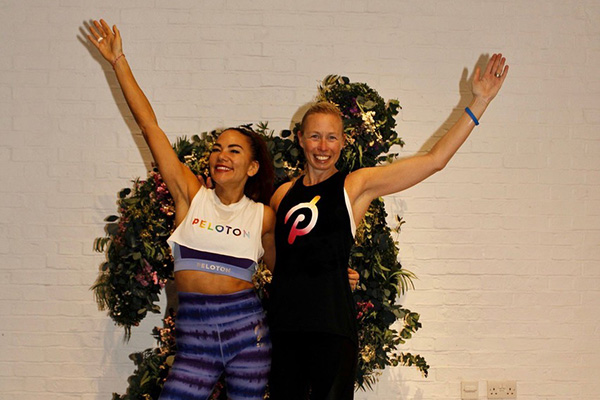 I want to tie this into Peloton and then we are going to come back because I have more questions about this for sure. When did Peloton come into your fitness journey?
I remember quite a few years ago because I'm a flight attendant. I spent quite a lot of time in America. Being in a couple of shopping malls in the States and seeing the Peloton showrooms and thinking, "That looks amazing. That is so cool." I thought it was a luxury item and it wasn't until lockdown and COVID happened that the gyms shut. I told my husband, "Can we get a Peloton bike? That looks amazing." He said, "Of course."
We got a Peloton bike. I think that was in early 2021. I loved the bike. I fell in love with it and all the different classes as you know. It was brilliant because we had a lockdown, we couldn't go anywhere. That was fantastic. The tread was in February 2022 because I was doing Badwater. My husband said that it would be brilliant to have a treadmill because you had to do the hikes. What we did was we stuck some fan heaters to the treadmill so I could do heat training, but the treadmill was the best investment ever.
The Peloton tread is incredible. We have had the worst winter in the UK. It's been so miserable and wet. Although I'm used to going out in those conditions, having a tread means you can train indoors with the heating on. The versatility that the tread has is amazing with all the different HIIT training intervals and endurance. I'm a bit of a Peloton addict.
Are you back to doing flight attendant stuff now?
Yes. I was with a furlough scheme in the UK. I was furloughed for about nine months, but now everything is completely back to normal. Flights are full. It's fantastic having people traveling again and having their freedom. Families are reunited. People are getting back to normality.
Does that cut into your Peloton usage? I would think you are constantly jetting around the globe.
Some of the hotels that we stay in do have the Peloton bikes in them, which is always a bit of a bonus if you discover that when you are down the route. I always pack my Peloton shoes. I'm part-time so I work ten days a month, which fits in brilliantly with my running and stuff. The day I get home from work when you are jet lagged is an effort to get on the tread but I always feel so much better. Even if you do think I'm going to do a twenty-minute class or something like that, you always want to do more and it energizes you. It gets rid of a bit of jet lag.
When did you first get into running in general? I know you said your first marathon was in 2003. Had you been a runner prior to that or was that the very first time you'd ever done a running event?
I was always quite sporty at school. That was a long time ago but I was in the athletics team. I did the 800 and 1,500 meters and cross-country. I'd always run. I like running 5K or 3 miles just to keep fit. The marathon stepped up a gear.
You have mentioned Badwater a couple of times. To be clear, the reason that I came across all of your amazing accomplishments was because you were in the London studio with Susie Chan, and she was talking about you had run Badwater in 2022 and you were coming back this 20223, and she's doing Badwater this 2023. My understanding is this is an invite-only event. Is that correct? How does that even happen? How do you get invited to something like that?
There's an application window and you have to send in your running resume. They are very strict about what races or preferred qualifying races for Badwater. You send in your resume. There are quite a few questions also on there about what you have given back to the sport of ultra running and what makes you a good person.
Lots of quite in-depth questions and they have got a panel of four that review all their applications, and then they invite who they think is the top 100 ultra runners and the people they think have got the most chance of finishing the race. It's a complete absolute honor to have got invited. I was in total shock to go. I say it's an honor. Most people think it sounds like hell.
It does.
I'm invited to run in Death Valley in July 2023.
I was going to say you have to tell people what it consists of like how many miles. Tell us all the specs.
It's a 135-mile ultramarathon. It starts at Badwater Basin, which is the lowest point in the United States. It runs through Death Valley. It's in July 2023. Temperature can be up to 51 degrees and it crosses two mountain ranges and finishes halfway up Mount Whitney, which is the highest point in the United States, and you have 48 hours to complete it. It's all in one go. It's also known as the world's toughest foot race.
I thought that the Barkley Marathon was the world's toughest.
Badwater calls itself the world's toughest foot race. The Barkley Marathon is another level of insanity. They had three finishes, which was unbelievable because they had many finishes. There's a different league for the Barkley Marathon. Even me as an ultrarunner, that is insanity. That's Badwater's slogan because of the heat and the extreme environment. You have to have a support crew to keep you alive through Death Valley.
You said it gets up to 51 degrees. For our American audience, it's 123.8 and I know that because I Google it, not because I'm smart. When people hear 51, that's a big deal.
One section of the race through the valley was 124 degrees for about nine hours. It was like being in a fan oven but hotter. It was insane. My crew was stopping every 1 or 2 miles. There's this support car. They sprayed me down with water and gave me new ice bandanas and ice towels, and off I went again. It was amazing but tough.
That sounds miserable. Why would you put yourself through that?
I did think, "The money I have spent on this, I could have had a designer handbag or something."
With all races, not only do you put all this energy out there, you pay for the pleasure of doing it.
I'm paying for the pain and glory.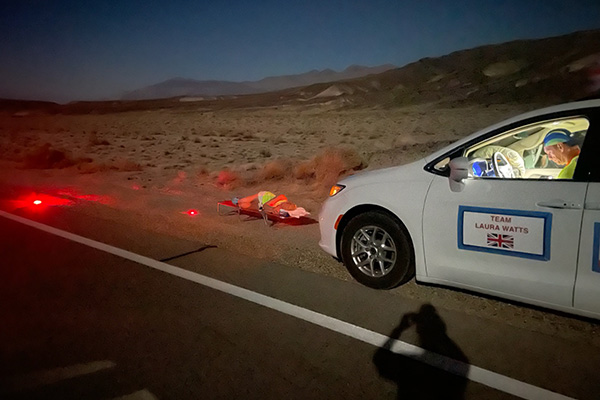 You do pay for the glory. Do you have any expectations this 2023 compared to 2022 at Badwater?
In 2022, the admission was to stay alive and to finish. The same goal this 2023 is to stay alive, but I have worked out a few areas where I could have got a bit quicker. The thing with Badwater is to finish. To be a Badwater finisher is an incredible achievement. I would like to get slightly quicker. My time in 2022 was 40 hours and 52 minutes.
Is there a break to sleep in that 40 hours? Are you running 40 hours straight?
There's no time limit on stopping. Some races do have that. I did try and we bought from a hardware store a fold-up sun lounger or sun bed. We took that with us. My husband put it out on the side of the road for me to try and sleep because other racers tried to sleep in the car. I was wired on so much caffeine. I was absolutely exhausted. I was hallucinating so I did need to sleep but my brain wouldn't wind down. I attempted to sleep for about twenty minutes but that was it. I didn't manage to.
Some people are quite good at power napping on the side of the road, but I got up and thought it was futile so I got up and carried on. The thing with the quick runners is if they do it in 24 hours, they haven't had that much sleep deprivation. It's more than slower. For the crew, it's 40 hours all in a car together of four people. During the day we are trying to sleep as well, but it's quite difficult sleeping bolt-upright in a car with other people, and people getting in and out doing things.
When it comes to the crew, they are bringing the water, ice, and all the stuff you were talking about. How long are they awake? I would think they have to support you before, during, and after. It seems that they are awake for how many hours as well.
The race starts at night so you almost go into the race sleep deprived because I started at 8:00 at night so you have to go through the first night to the next day. That second night, they were all trying to take turns in having a sleep in the car. I had four crew and we had a six-seater car but the car was crammed full of ice coolers and all my gear. It was quite tricky.
In 2023, I have got three crew. Hopefully, there will be a bit more space in the crew van and the plan is they are going to start sleeping early on the first night. They probably won't be that excited but they will be adrenalized about the start. They are going to have to try and get sleep because one of them is going to drive. They have got an important job to do and sometimes it's harder sitting at the wheel of a car and not concentrating too much.
It's a different kind of hard because you have big chunks of time I would think. Not that I have done it. I'm picturing you are waiting for somebody versus you are the person in action.
If I'm sitting and not thinking for 40 hours, I will take that one.
You got to be ready when she needs you at a moment's notice.
I think I proved that I can do that.
I was running along and no one had gotten out of the support car. I would knock you on the window. "Hi, everyone." They were having such a good time. This was the early stages of the race all getting on and joking with each other. They'd completely forgotten about the runner. I was glad because I was worried that the crew wouldn't get on. I was pleased that they were bonding but at the same time, they forgot their duties.
Were these all people that you know or are there people you can hire to help with something like this?
In my team in 2022, my husband was a crew chief and then a friend who ran Badwater before, and then we had two American guys and a couple, lovely Jules. She's a professional poker player. They did all vaguely know each other. Obviously, my husband knew Scott, but they didn't know each other that well. This 2023, I got two guys who have got a connection but know each other, but they seem lovely. It's so good of them to give up their time to support me, drive through Death Valley, and spray me with water for 40 hours to help me achieve my goals.
Tell them some of your amazing accomplishments earlier. Out of these or if there are others, which do you feel you are most proud of?
That is such a difficult question because Badwater was absolutely incredible. One thing people probably don't know about me is I had skin cancer in 2018 and I was quite ill. I had an emergency operation. I raised about £50,000 for charity. This was over the years. I'm proud of all the money I have raised through my running, which is been my hobby and has benefited others at the same time. It's so difficult because every race I do, I do feel proud of getting a medal. I love getting a medal. I'm easily pleased.
It's pretty great getting a medal, but for some of these things that you have done, are there other things that drive you to run for 52 marathons in 52 weeks or run for 24 hours straight on a track? Are there other things that are driving that? Is it raising money that makes that happen?
I love trying to inspire people. I always think if I can inspire one person to get out and run or get off the city and go for a walk, do something, or change their life in a small way, that makes me feel so happy. I do love pushing myself. I'm inspired by other people doing crazy stuff. I'd like to have a go at that and see if I'm capable of doing it. I do love inspiring people and if I can do it, anyone can do it. I'm a normal girl trying to do extraordinary things.
You are doing extraordinary things. You are amazing.
You might have been normal at the beginning. That ship has sailed. Is there anything out there that intimidates you that you are like, "That one is a bridge too far?"
I think the Barkley Marathon would not be for me, but there is so much stuff. I'm doing a race in 2023 or the end of September called Spartathlon. It's 153 miles from Athens to Sparta in Greece. I got picked to do that. I had to go through a selection process but that does scare me because it's got very difficult cutoffs.
You have got to get to 50 miles within 10 hours. You got the heat, but I'm doing it. I thought, "I will have a go." I'm going to try my very best. Train hard and hope for the best. I have heard of people doing 24 hours on a treadmill and I don't know whether I could do that. The longest I did was with Susie's 75-minute class. That was brilliant, but that's the longest I have ever done on a tread.
How many hours a week do you train? I feel like it is a full-time job to train when you are training like that.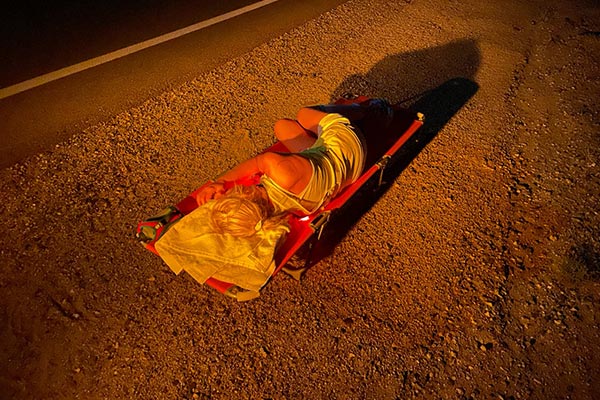 I did a 50-mile run. It wasn't an actual event but I used it as a training run. That took up ten hours of my day. Compared to some runners, I try and do something every day. Maybe one longish run a week.
Your longish might be a wee bit longer.
It varies with work.
Looking at it a different way, is there a certain mileage that you try to reach each week? Where are you in your training cycle right now? How many miles are you trying to hit?
I'd say probably 50 miles, sometimes 70 miles. I do feel like I do have this thing called imposter syndrome. I don't do as much as you go on Strava or you look on the Peloton app on the feed and you see what other people are doing. It does motivate me because I think, "So-and-so has done that. I'm lagging behind. I need to get out there." I feel like I have got the distance in my legs. It's the speed I need to work on.
I have to say that if you are able to accomplish these amazing feats by training less, that's impressive. It's not like you need to do more. That's incredible.
It's the balance between not causing an injury. Peloton bikes are so good for cross-training because jumping on a 45-minute hill climb or things like that, you are still doing loads of cardio but you are taking the impact off your legs, which I'm trying to do as I'm getting a bit older.
That's a lot of miles. That makes sense. That's incredible. I'm curious if you have a favorite instructor. Maybe you have an instructor for the bike and tread?
Susie Chan is my favorite tread because she's an incredible runner. She's an amazing instructor. She's a friend. We are the only two girls from the UK that are going to do Badwater. She is just like she is in real life in how she is when she presents. She's so down-to-earth and funny. With her classes, you always guarantee there will be a little bit of spice if you want a bit of extra something.
For hiking, I love Rebecca Kennedy's hikes. She's got that one. I think it's Grouse Mountain. You are at such a hard incline for such a long time, but that is fantastic. On the bike, I love to say I love Olivia and Matt Wilpers. I do love our British Hannah Frankson and Leanne. All the Peloton instructors are fantastic. They have all got their own strengths and you know which person to go to if you want a certain class. It is such a genius idea. It's fantastic.
Do you have any advice for people who are just starting their journey, whether it's running or biking?
Start slowly. Take small steps and break everything down whether it be running. Both platforms have so many fantastic beginner classes, whether it's the tread or you got the walks. You have got beginner classes and recovery rounds. If you are going outside and you think you can't run, try to run for a minute, walk for a couple, and repeat.
It sounds so simple and there are so many programs on the internet if you search for things, then maybe set yourself a small goal and people will find that you do. Try and put yourself in your comfort zone. You never know what you are capable of if you try and then how the feeling of achievement of running a 5K or even walking a 5K is. It doesn't matter. You are getting out doing it. Anyone can do it.
What is your leaderboard name?
I am LauraUltraGirl.
That seems appropriate. I love that. That's awesome.
Normally, we would ask you how did you come up with it, but I feel like we could connect the dots.
Very original.
Thank you so much for joining us and for your patience with all our technical issues at the beginning. Before we let you go, where can people find you on social media if you would like to be found?
On Instagram, I'm @Laura_RunningGirl, and on Strava, just Laura Watts. Follow me if you want to come along. I have some inspiration and some runs.
I have been following you and that's a fact.
Congratulations to you, Crystal, on your 600th run. That was amazing. I haven't had the chance to do that class yet, but it's on my list.
It was a great class but Susie, all of her classes are great, so no surprise there.
Six hundred classes are dedication.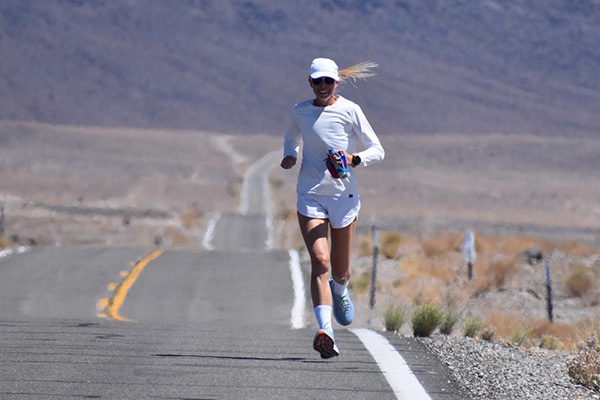 Thank you. I feel very proud of that, especially coming from you. I mean 600 classes was probably last week's training for you.
Thank you so much once again for joining us. We appreciate it.
Thank you for having me. It's been lovely talking to you.
It has been lovely. Thank you so much, Laura.
See you on the leaderboard soon.
—
I guess that's it for this one. Until next time, where can people find you?
People can find me on Facebook at Facebook.com/crystaldokeefe. They can find me on Instagram, Twitter, and the Peloton leaderboard @ClipOutCrystal.
You can find me on Twitter @RogerQBert or on Facebook at Facebook.com/tomokeefe. You can find the show online on Facebook.com/TheClipOut. While you're there, like the page and join the group. Don't forget our Patreon, Patreon.com/TheClipOut. That's it for this one. Thanks for tuning in and until next time, keep pedaling, and rowing, and running.
Important Links
Love the show? Subscribe, rate, review, and share! https://theclipout.com/