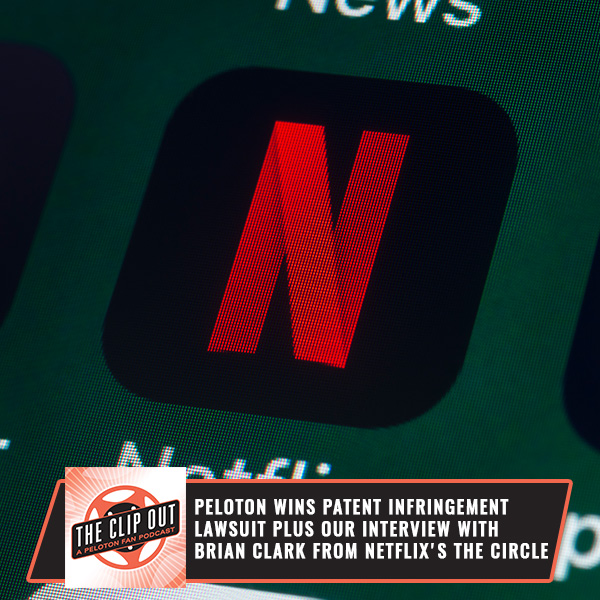 298. Peloton Wins Patent Infringement Lawsuit Plus Our interview With Brian Clark From Netflix's The Circle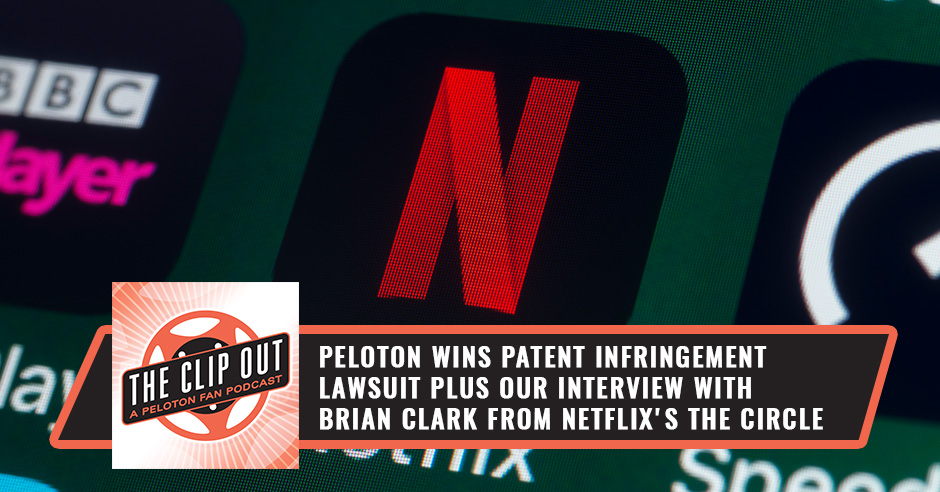 Peloton wins patent infringement suit.
CNBC detailed the rise, fall, and comeback attempt of Peloton.
The L.A. Times is adding Peloton to its official media coverage beat.
Peloton dropped the price of the Guide.
Refurbished Bikes are now available in the UK.
Black Girl Magic commemorates 5 years with an in-store celebration.
BGM also celebrated in-studio.
Chelsea Handler has a new complaint about the Bike.
Amazon had the Bike on sale again.
USA Today reviews the Bike.
Peloton makes CBS News list of best stationary bikes.
The Tread launches in Australia.
Sky News Australia is also talking about the Tread.
Jenn –  Ramping up food prep while ramping down beer.
Robin Arzon featured in the New Yorker…
…and on the Today Show…
…and Parents magazine…
…and Shape Magazine…
…and ABC News…
While the studio was closed instructors were enjoying their downtime.
The Ally Love hosted Dance 100 trailer drops.
Cody Rigsby hosted P!nk's album launch party.
Tunde hosted an event a The Center of Antiracist Research.
Tunde also hates burpees.
Leanne Hainsby talks to People about her cancer diagnosis.
Alex Toussaint's team won the NBA All-Star Celebrity Game.
Peloton had a video of instructors wishing Alex good luck on the game.
Callie Gullickson is now Callie Howell.
Becs Gentry teased her return to the Tread.
Logan Aldridge showed us what he does with the extra sleeve.
Emma Lovewell as at the Broadway opening of The Wanderers.
Joslyn Thompson-Rule talks to Metro (UK) about hybrid training.
Angelo has substitutions for high-calorie cookie ingredients…kinda.
The latest artist series spotlights Bad Boy Entertainment.
Whoop changes pricing structure.
First 75-minute Tread class courtesy of Susie Chan.
Denis Morton has a new name for Fresh Friday.
Tunde's 20-minute full body strength is now available on-demand.
Yin Yoga classes are out (but don't yet have a 'sort' category).
The Spring line is live.
Jayvee Nava (former VP of Community) was on the Community Hacked podcast.
Birthdays – DJ John Michael (2/24)
All this plus our interview with Brian Clark from Netflix's The Cricle.
—
Watch the episode here
Listen to the podcast here
Peloton Wins Patent Infringement Lawsuit Plus Our interview With Brian Clark From Netflix's The Circle
Happy belated anniversary.
You can't say belated because you told me happy anniversary yesterday.
We don't want people to think that I didn't wish you a happy anniversary, but I did. From a show standpoint, we're recording this the day after our anniversary.
I got to leave the house. That was nice.
It was also nice on my end that you had makeup to cover the black eyes. I didn't get all the dirty looks when we were out.
That's why you wanted to go to Texas Roadhouse. You were like, "It's a rowdy crowd. They will think that Crystal got in a fight out in a parking lot."
They're used to it at the Texas Roadhouse.
They're not a rowdy crowd. It's not that serious.
It's faux rowdy. For this episode, our interview is with Brian Clark from Netflix's The Circle. He's on season five.
He was a joy to talk to. If you ever had any questions about the show, The Circle, you are going to want to tune in to this interview because he gave us all the tea.
It was a very interesting behind-the-scenes look at what goes into The Circle.
It was an appropriate amount of tea. He didn't say anything he shouldn't be saying.
He's not going to get sued by Netflix.
It was a lot of fun though. It's a great conversation.
Other than that, what pray tell do you have in store for people?
We're going to talk about Peloton and winning their patent infringement suit, and then this CNBC ridiculousness that's out there. There's a whole bunch of stuff going on with all the instructors. There are a ton of news articles about Peloton. Robin is everywhere in the world all at once. I think she might have cloned herself.
Maybe that's what Web3 is. We finally figured it out. It's cloning. There are three of her.
Angelo visits the show. He has substitutions for high-calorie cookie ingredients. We also have a visit from Dr. Jenn. She talks about ramping up your food prep while ramping down a beer-a-day habit.
Before we get to all that, shameless plugs, don't forget we're available on Apple Podcasts, Spotify, Google Podcasts, iHeart, TuneIn. Wherever you find a podcast, you can find us. While you're there, be sure and follow us so you never miss an episode. Maybe leave us a review. That's always helpful. You can also find us on Facebook, Facebook.com/TheClipOut. While you're there, like the page, join the group. You can find us on Patreon where you can get these episodes ad-free. When they come out early, we give them to you early. That's a nice little treat. You can find us on YouTube, YouTube.com/TheClipOut, where you can gauge Crystal's bruise recovery week to week. You can barely even tell.
I can put my headphones on my ear now.
I noticed that. You got them on both ears. You couldn't do that before.
I had them on too in the previous episode but I took them off halfway through. I don't feel it at all this week. Also, that's my left arm. It's so exciting.
You can see all of that over on YouTube. There's all that. Let's dig in. Shall we?
We shall.
—
We talked about Peloton's patent infringement lawsuit a few weeks back. Do you want to walk them through that?
You got to know the backstory to know how evil this was.
This was some grade-A bullsh*t.
Peloton hired the VR group and Eric Villency was part of that design group. It is now known as Villency Design Group but at the time, it was VR. Peloton hires them to create the design of the bike. While he's designing the original bike way back in 2012 or whatever, he finds that Peloton is going to be in trouble for infringing on a patent that already exists. What did he do? He bought the patent that Peloton is going to be infringing on because of his own design. He did not tell Peloton about this and then sued Peloton for infringing on that design.
He sued them for the substandard work that he did that violated a patent that he acquired after doing the work.
That's what he did. Peloton won and they won attorney fees. You know the courts don't like you when they award attorney fees.
When they start making one side pay for the other side's attorneys, it's because you wasted their time. They don't like it. Well done.
They are knocking out lawsuits. I was proud of my clip art here. I wanted to put John Foley there, but John Foley doesn't work for Peloton anymore. Barry got to knock Eric Villency out.
It happened on his watch.
Yes. AKA the villain.
CNBC had an article all about the rise and fall and attempted comeback of Peloton. It's lengthy.
It doesn't say anything we don't already know. That's why I didn't bother reporting on this at all. They just want clicks. Here's what gets me about this article. They spoke to sixteen current and former Peloton employees about the highs and the lows, and the company's attempt to comeback story. First of all, it's not an attempt. They are well on their way. Second of all, they still didn't get any good stuff. How do you talk to former employees and not get any good stuff? This article was boring. They got a lot of clicks. Good for you, but they didn't report anything helpful.
Nobody wants to violate their NDA because Peloton has been winning all these lawsuits lately.
I'm sure they're getting some very nice severance packages, and if they violate the NDA, they don't.
They also got to pay them back. If they've already spent the money, it's going to be a problem.
Don't do that.
There was an interesting little tidbit in the LA Times. The LA Times hired a new television editor, but buried within the article was an interesting thing talking about Meredith Blake, who's already a writer for the LA Times. It says that she's having new areas of emphasis added to her coverage. It says, "As a senior writer for celebrity and pop culture, Meredith Blake will examine the evolving nature of fame and the untold significance of the 'low-brow' through expanded reporting and commentary on subjects as varied as the British Royal Family, Peloton instructors, and MILF Manor."
I love that Peloton instructors are right next to the MILF Manor.
It's an odd collection to be considered low-brow. I get why MILF Manor is considered low-brow, but I think the British Royal Family is the exact opposite of low-brow because it's royalty. I get that Peloton might be deemed frivolous, but it's always been perceived as this high-end thing.
I think they mean it comes across as a little gossipy. That's what they're trying to say.
It's not high art.
Let's be clear, most of what the Los Angeles Times has put out there is not high art.
Especially if you're covering pop culture. The whole point is that pop stands for popular. As a nation, we're not collectively enjoying the works of Shakespeare.
Let's say covering the car accident or a random crime that occurred yesterday. I wouldn't consider those low-brow. I also wouldn't consider that high art. It's news. The whole thing is weird. I like that they are going to be including Peloton. Now, we will be keeping a close eye on the Los Angeles Times to see what they add to the list. Maybe they will be bringing us things we don't already know.
I also feel like it's a milestone for Peloton that they are being permanently added to a pop culture writer's beat.
That's true and it's right next to the British Royal Family, ignore the "low brow."
That could drive further conversation because LA Times is a huge publication. You got to think other publications are looking to that as a guide, "If they're doing it, we should do it." It also sends a message to all the people who are saying that they think Peloton is done.
It is now getting added to pop culture news reports, so probably not.
Peloton quietly dropped the price of the Guide. They don't seem to have done any big pushes on it.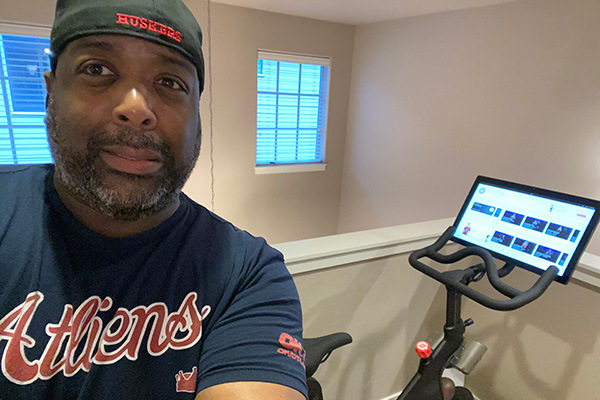 They end up doing one after I posted this. I wouldn't say it was a big push. They did a post about it. That was it. It was still quiet.
It does not appear to be a sale. It's like, "It's now this price." It went from $295 to $195.
I think this is Barry's A/B testing. He made it very clear on the last call that he was going to do things like sometimes there would be moments where they sped up growth. He specifically said that this would be a factor. They would take a lever that they would pull. Consider it lever-pulled. He also made it very clear that if they sell too many and they want to pull back, the Guide could come off of the website altogether if they wanted to for a few days to level it back out.
Don't be surprised to see this price go up or change, or see this disappear completely off the website. Anything is possible when they hit a certain number. We don't know what that lever or that trigger point is going to be, but we know that it can happen. At any rate, you can now get a Guide for $195. Get out there and get it while you can. That's a good deal.
When I saw the price drop that significantly, I was like, "Who do they think they are, the Tampa showroom?"
Sadly, the Tampa showroom has closed now. That's not a thing.
Hopefully, they're not the Tampa showroom.
It would be awkward doing that.
Peloton extended its partnership with eBay for the selling of refurbished bikes to the United Kingdom.
We figured this was going to happen at some point. It's not a shock but it's cool to see that it officially happened on our anniversary. How sweet of them.
How nice. If you live in the UK and you're looking for a refurbished bike, this is your time to shine. The Black Girl Magic Peloton group is celebrating five years.
I am shocked to see that that has been five years. I feel like it's yesterday that they have been around. I think that's because the whole world still feels like it's 2020.
We were robbed of two years.
We've had several individuals from the Black Girl Magic: Peloton Edition team. I wanted to make sure that we mentioned this because we're excited for them. They teamed up with Peloton and they are going to be having several showrooms do an in-person fun event. It's going to be several of them. It's mostly in Manhattan, but it's all over the place. I see Alpharetta in Georgia, Tyson's Corner, Skokie, Highland Village, Santa Monica, Charlotte, Cherry Hill, Durham, Troy, and Palo Alto. It's all over the place. Congrats to Black Girl Magic on five years.
They also celebrated in the studio with Tunde.
You might remember that Courtney Snowden was on, and Danielle Verwey, who was featured in one of the pictures was also on. I guess you could also consider this a past guest update. Congrats to them.
Chelsea Handler in her latest Netflix special has a snippet that she's sharing online where she ends up talking about Peloton, as well as labia.
If you have children in the room, you should put their earphones on.
As soon as we said Chelsea Handler, you should have put on your earmuffs.
It's a joke about the things men talk about on first dates versus what women talk about on first dates. It all comes down to a Peloton joke mixed with labia. You might want to check it out. It was very fun. Lots of people sent this to me. I think people wanted you to talk about it a little more. They wanted to get your feedback on it, Tom, since you always have such colorful ways of looking at these things.
First off, I thought it was interesting that Peloton was not the punchline. The joke is not at Peloton's expense, which is what you would expect a lot from comedians. Also, I don't feel like as a man, I should be trying to top a Chelsea Handler labia joke. I don't feel like that's my place. I should step back and use this time to listen.
Chelsea Handler is correct. Men should not be talking about their balls on the first date.
That's fourth date material.
Honestly, I don't want to hear about your balls.
I don't think I've ever discussed them with you. We've been married for eight years now.
If a woman wants to bring up the balls, then you bring them up. A man should not be bringing up the balls.
There's a little tip for all the single guys out there. Don't do it. There's no upside. We were talking about levers earlier with the Guide dropping. Amazon once again put the regular bike on sale for $1,050. It's interesting to see how they keep doing that.
When you say Amazon is on sale, let me be clear, that was on Woot and it was for one day only. You have about 30 seconds to get it before they sold out.
In my defense, Woot is owned by Amazon now.
I can't make the excuse that it's raining, or it's cold, or it's windy because I have a Peloton sitting right here.
Click To Tweet
I'm just not sure that everybody knows that. It's very interesting. I think that's Amazon's way of pulling their own levers like, "We didn't sell enough this month."
Also, it puts it in a place where if you're on Amazon, you may not likely see it. Woot is about deals. People over there are looking for deals and maybe not so much on Amazon. You don't feel like, "I bought this for no reason." USA Today reviewed the bike. This page threw me off for a second because they're using our colors.
That's our hex color.
I thought it was our website. At first, I was like, "What is this about? Why are we reviewing the bike? I think people know that you like it."
I don't know, Tom. I'm not sure I've talked about it enough.
You firmly established that you like Peloton.
Do you think so?
Yes, but so does USA Today. They had very positive things to say about the bike.
It's all the stuff you've heard before. You've heard me talk about it. If you're a person who will workout at home because it's there, and the other thing is leaving your house, trying to get a parking spot at your favorite spin studio, and fighting for your favorite bike at your spin studio, all of those are a big pain in the butt. It is a game changer. It does take all of your excuses out of the equation. You can finally get all that exercise you've been wanting to get. If you get hit by a car, you're going to be so strong that you're going to heal from it two weeks later.
The interesting thing about this article is that the author is talking about the fact that she has been using it for two years. There are so many people that say, "It's a cloth hanger." It's nice to see somebody that didn't just get a free one, use it for four weeks and go, "I like that." Here's somebody two years in, and they're still using it.
That's a well-worn mat. She didn't clean that for the picture. She has been using it and she had to re-angle it for the picture. She uses the heck out of that bike. Good for her.
CBS News has a list of the best stationary bikes and Peloton made the list. Not a whole lot to report here but it's nice to see.
It's good to see that they keep making all these lists. It's awesome.
You need to be in all the places. They're doing a good job of it. Tech Guide in Australia has a nice review of the tread as the tread launches in Australia.
They got to use it ahead of time. They've been using it and then they published the review. That's very exciting. It all came out very well.
Sky News Australia was talking about the tread as well.
I love how they call it an all-body experience. It is an all-body experience. It's excellent. It's fantastic. Lots of positive reviews are coming out of Australia as it launches. That's exciting.
Coming up after this, Dr. Jenn is going to talk to you about ramping up your food prep and maybe ramping down your beer intake.
—
Joining us is Dr. Jenn Mann, licensed marriage, family and child therapist, and Sports Psychology consultant. You may know her from VH1's Couples Therapy with Dr. Jenn or VH1's Family Therapy with Dr. Jenn. You might know her from her long-running radio show, The Dr. Jenn Show. She has written four bestselling books including The Relationship Fix: Dr. Jenn's 6-Step Guide to Improving Communication, Connection, and Intimacy. It's Dr. Jenn.
It's great to see you, guys.
I sure miss those shows. It's so good to have you here. We have questions from the community. This first one is from Diane. She says that her struggle does not seem to be with exercise, but with her diet. She knows it can be improved but she's lacking the motivation to do things like food prep. She also enjoys an evening beer, which is taking its toll. How can she get motivated to improve her diet and quit a beer-a-day habit?
This is such a good one because it hits on so many different levels. I'm going to start with the beer. I'm going to say some things that are going to piss a lot of people off, especially people who have names on Peloton like doing it for the wine. First of all, if you are drinking every day, I know this is very counterculture. As a therapist, I am always looking at what tools or skills you are lacking that you're needing your beer every day. A lot of the time people say, "It's just one beer. Who cares? It doesn't matter."
They look at the calories and say, "That's not that important." To me, it's not about the calories. It's not about judgment. What it is about to me is that at the end of your day, in order to unwind you're turning to alcohol. For whatever reason, you don't have the ability to unwind on your own. You don't have the tools or the skills to lower your heart rate, calm yourself down, and get rid of your day and all that energy that goes with it without turning to this beer.
I would like for her to start developing a new toolkit of different options when she gets home. Start experimenting with different things that she can do, whether it's meditation or maybe doing your workout when you get home instead of in the morning so that you're doing it at night. You're not going to drink a beer if you're getting on the bike. You have bigger problems. We need to talk about rehab. That's another issue. Don't drink and spin. Don't drink and Peloton. We want to look at what's going on that you are needing to turn to alcohol at the end of your day.
I would work on increasing your tools and using that to decrease your drinking. Maybe also experimenting like try not drinking for one day and see how you feel. Sit down and write all the feelings that come up. Are you feeling anxious? Are you feeling depressed? Are you having memories of something that's upsetting? Are you obsessing about your day? Let's try to figure out what it is that you're using the beer to address so that we can address that by learning the tools.
A couple of other things I want to say about alcohol. One is alcohol is a depressant and most people don't realize it. After you drink, a lot of the time, you feel a little down. It will make it less likely to do those other self-care things like meal prep that she's talking about. You're less likely to have the energy. There are some new studies that have come out that are linking even one glass of alcohol to cancer, regardless of whether it's beer, hard liquor, or wine.
We have to look at the bigger picture of the health choices that we are making in our lives. Going back to the meal prep and stuff, meal prep can be exhausting. It's understandable, but first of all, if you have a busy life, meal prep can be the difference between you nourishing yourself at the end of a hard day, versus eating foods that make you feel sick and prevent you from getting good sleep that you feel bad about and you obsess about that leave you feeling icky.
I would recommend that you put any meal prep that you want to do in your actual calendar so that you can't schedule something else at that time. You know you're going to do it. I would also try to pair it with something fun. If you're going to meal prep, put on your favorite show. Save it for Sunday night when you're doing meal prep, or your favorite mix of music, or something that you can do simultaneously while you're doing your meal prep that will make it more fun.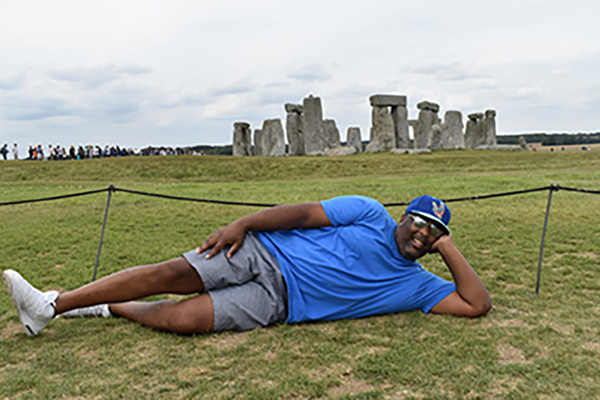 Listening to The Clip Out.
I was just going to say that. A great podcast like The Clip Out is the perfect thing to do while you're doing your meal prep. Looking at meal prep as self-care and changing your mindset about it can also be helpful. The other thing is if you don't get around your meal prep or you don't do enough meal prep, I would recommend having a list of places that you can order from and foods that you like that are nourishing and feel good to eat, but don't feel punitive and withholding. You can have that list and keep it on your fridge where you can see it to remind yourself like, "I'm going to order GrubHub or Uber Eats, and make sure that I get something nourishing delivered to me."
I love all of those ideas.
I have two questions back to the alcohol. One, would replacing it with a non-alcoholic beer be acceptable if it's more of the ritual of the moment?
It's emotionally acceptable, but I also think that trying to break the tie to alcohol is good. I would even recommend replacing it with maybe some fun healthy drink that you make at home. Maybe a smoothie or maybe a mocktail with real fruit or something that adds vitamins and minerals to your day.
This is my next question. I've always wondered about this. Alcohol is a depressant. I'm not questioning that, but why am I a happy drunk?
I am a very happy drunk too. I'm a very pleasant drunk. It's not while you're having the alcohol that you feel the depressant effects. It's after when you come down, the effect that it has on your chemistry tends to be a depressant. This is more like the next day, you're more likely to feel down.
Thank you so much for all of that. Until next time, where can people find you?
People can find me on all my social media @DrJennMann or on InStyle.com, I have a column called Hump Day with Dr. Jenn.
Thank you.
—
I joked in the previous episode about Tunde needing her own sweeper. Robin Arzón was like, "Hold my Kombucha."
Robin's publicist is earning her dollars.
I don't know what you pay your publicist, but it is not enough. They are working overtime. Robin was featured in The New Yorker Magazine. These are all big-deal places. A lot of times what happens is there's a big one, and then they all pick it up. There's a website you're not familiar with that they talk to as well. These all would be great gets.
They're all features. They're not the regurgitation of the original. That's also important to note.
She's featured in The New Yorker, A Peloton Superstar's Self-Reinvention.
She went from never working out as a teenager to working out. She's Robin, so that's all we need to say about that.
She's also on the Today Show.
She was talking about her children's book, which launched. The Strong Baby book is out. She has been pushing that. That's why all this is happening. She was there with Al Roker.
She's also featured in Parents Magazine and also in Shape Magazine.
I liked this headline so I'm stopping for a second, Robin Arzón on Unsubscribing From Bounce-Back Culture, Her 2nd Pregnancy, and Her New Book. She doesn't just cover the new book but she also covers some other things. This is a good one to read. We're big fans of the Shape Magazine articles. It's not Michelle K. I don't know that she's going to be doing Shape articles anymore. I think Michelle K is up to something special over there.
She has been quiet for a bit.
I think she's going to be loud soon, just not in this arena anymore.
Good for her. Robin was also on ABC News Live Prime with Linsey Davis.
That's a nighttime one. She got a new suit from GSTQ, which she is still repping. That's two for one. She wore their new suit on the thing, so they paid for that. You got to work all those angles. In case anyone cares, all of the instructors posted about her book too. I love the support they all show each other.
The studio was down for maintenance on Monday and Tuesday until Wednesday.
It does say no live classes on Monday, February 20th, and Tuesday, February 21st. The studios are dark. Both studios were closed. On Wednesday, some of the studios opened up for London classes, and then both studios opened up full-time on Thursday. In the meantime, we have some writers writing for The Clip Out now, Darcy, Nikki, and Tina.
Darcy was noting that all of these instructors were posting amazing photos from all the places they were. We talked about how it would be fun to make an article about where they are. She goes through and finds out where all of them are. She put some fun pictures in the article but also listed where everybody is. We've got everywhere from Miami to Dubai to France. Our jet-setting instructors have been to all the places.
It's funny to see how scattered they are, especially because some people are like, "This means something." I think it means they're working on the studio. If they were doing this, they would all be in the same place if there was something. People are like, "This means more," than them working in the studio. If you will remember not too long ago, Ally Love was over in England filming a show for Netflix. She was hosting a show that was going to be dropping. They put out their first trailer for Dance 100.
The world of insurance fraud is wild. It's enormous. It's a multibillion-dollar industry. We'll never run out of things to do.
Click To Tweet
We posted it and people were excited about how fun the trailer is. That's a lot of dancers. It's like So You Think You Can Dance. That is what it looks like to me.
With 100 of them.
Also, they get $100,000 for the grand prize winner. It's very exciting. It's neat to see the finished project now that she's all done filming. Also, it will never stop being fascinating how long those things take to get to reality.
Although that one felt quick in the grand scheme of things.
That's because it's Netflix.
They don't waste any time. They got to churn through that content.
Someday we will have to tell you guys about Norwalk and Netflix. It's a whole different thing.
We talked in the previous episode about how Cody Rigsby was going to be hosting the Pink album release party, and then he did. We had some pictures from it.
Ash Pryor, Camila Ramón, and Christine D'Ercole were all in attendance. They're right there in the front row. It was interesting because it was supposed to start at 4:00 PM Eastern and it was silent for an hour. I think you were supposed to be mingling during that time but of course, everybody was waiting for Pink to get there.
The live stream starts at a different time.
I know but we don't want to see these people mingling. We don't care. I love Pink. She is such a badass
She's skipping St. Louis.
We're flyover country.
She's going to Kansas City. That's flyover country too the last time I check.
It's also a lot smaller than St. Louis.
Their arena is nicer.
That's probably true.
Tunde hosted an event at The Center for Antiracist Research.
It was very cool attendees because Ibram Kendi was there. Darcy, one of our writers, did an in-depth review. She took all of the high points and put them together in an amazing article. If you haven't gotten a chance to read that, I highly recommend you do. It brought in the spirit of the event, and also focused on the takeaways that were there. It's so cool that Tunde was included in this amazing event. I love that it was part of Black History Month for Peloton.
Also, Tunde was featured in Bustle. You are not alone because she also hates burpees.
I think 90% of people hate burpees.
Is there anybody who likes them like, "Yay, burpees?" Leanne Hainsby spoke with People Magazine about her cancer diagnosis.
It was interesting because it's not just the cancer diagnosis itself but also how she has been feeling, which might be difficult to reveal. That's a very vulnerable thing to talk about publicly as well. Although the world has been incredibly supportive, I'm sure there's some jerk out there that finds some problem with it. I can't imagine what that would be but I know they're out there. Anyway, it's always neat to see People Magazine following our instructors.
Alex Toussaint was once again at the NBA All-Star celebrity game.
He posted all about it. He was so excited and had his Jersey number 25. He did not get the MVP but to us Peloton people, he will always be the MVP.
In honor of him being there, Peloton made a nice video of all the other instructors sending him words of encouragement.
It was neat, and it was a lot of the instructors.
I almost made this the headline of the episode so I could just be click-baity and be like, "Callie Gullickson is no more."
People would lose their sh*t.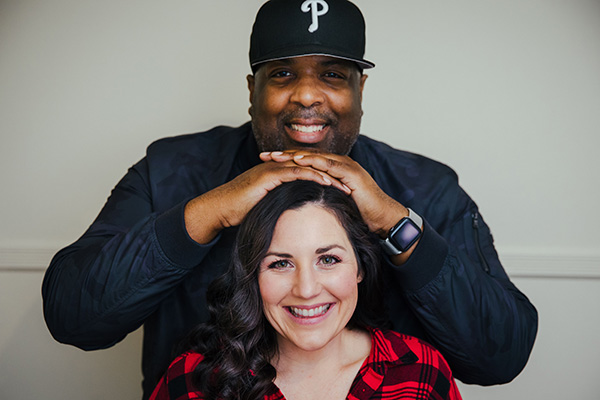 They would have downloaded it. She has changed her name on Instagram to her married name, Callie Howell.
You can still find her under Callie Gullickson but in her bio, she changed her last name to her married name.
Do you think that means she will be changing how she identifies herself on screen and whatnot?
I have no idea. That's such a personal decision because it's fraught with all kinds of complications.
You got to change it in so many places. Can you just change your Instagram handle and keep all your followers? I don't know how that works.
I have a feeling we're going to continue to see Callie Gullickson because I would not want to lose 246,000 followers.
For sure. That's why I was wondering how you deal with that.
Do you have to start all over? Do you have to re-verify? She could do it in a day.
You would think at that level that there's an Instagram concierge who steps in and helps.
You would like to think. I don't know that that's true though, but that would be cool.
Becs Gentry teased her return to the tread.
She said it's going to be "very soon." I can't wait. I can't wait to return to the tread as well, but it will be so nice to have Becs back. She's such a joy and a light. I can't wait. It will be awesome.
Logan Aldridge had a fun post. I'm sure he gets this question a lot. He said he did, but it makes sense. People ask him, "What do you do with the extra sleeve?" He made a video showing people what he does with the extra sleeve. He reaches in with his other hand and pulls it inside the shirt or the hoodie. That way he doesn't have to have them all tailored. He shows you at the end. That way, if he needs to unleash that sleeve and use it as a weapon, he's at the ready. Don't F with Logan Aldridge. He's got a sleeve and he will whip you.
Did you see the way he jumped with that article with one hand? The dude is strong. Do not mess with him.
You want to be on the other end of that sleeve. You don't want to be on the business end of his extra sleeve. I will tell you that.
I love that he does it with his coats too. He also said it could be tight, so he might want to do that one beforehand. I love Logan. He's so great.
A show called The Wanderers debuted on Broadway. In attendance was none other than Emma Lovewell.
There were so many stars.
She attended the premiere of The Wanderers. I have no idea what it's about. I haven't had a chance to read the article. Since this is St. Louis, it won't make it here unless it's popular and it will be three years from now.
That sounds about right. I think we got Wicked last summer.
I don't want to brag, but as a tip to people out there that are looking for hot Broadway shows, I cannot say enough good things about Carousel. It was top-notch. You should check it out.
We're always on the cutting edge of Broadway right here.
Joslyn Thompson Rule spoke with Metro, which is a UK publication, about hybrid training.
It's basically about HIIT training like putting together workouts that include high impact but also weight. Congrats to Joslyn for being featured. That was the whole point of that.
Coming up after this break, someone is going to ask Angelo about substitutions for high-calorie cookie ingredients, and then Angelo is going to dance.
—
Joining us from MetPro is Angelo here to answer all of your fitness and nutrition questions.
Thanks for having me back.
We appreciate it. We're going to jump right in. We have a question from Ashley. She wants to know some good substitutions to reduce excess calories in typical cookie recipes. She likes cookies.
Choosing a Peloton instructor is like dating. You go around, see who you're vibing with, who you like, and who is your person.
Click To Tweet
Here's the trick. They still need to taste like a cookie.
In typical, they're not going to be typical when we're done with them, Ashley. I don't think cookies are going to taste good with broccoli in them.
That's why I had to throw in that caveat.
That was a good point, Tom.
He would be like, "Here's broccoli. We're going to call it a cookie and we're done."
I'm going to be 100% transparent here. I could try and roll something off the tip of my tongue. You're going to come up with better answers, Ashley, by going to Google and typing in low-calorie cookie recipes. Martha Stewart is going to do a much better job than me on that. Let's step back a little bit and look at the bigger-picture question. You want treats that are lower in calories and you can find that. There are a number of tricks that we use with our clients at MetPro to help them appease those cravings and that sweet tooth without it being devastating to their intake.
I will give you an example just because it was on the tip of my mind. I was just talking to a client about this. She likes Greek yogurt with different ingredients and things like that. What we had her do was a combination of Greek yogurt, strawberries, and Truvia as a sweetener choice. There are pros and cons to it, but it's a middle ground. It's reasonable. Put equal parts berries and Greek yogurt, and you have to put a decent amount of the Truvia. Put it in the blender and whip it up, then put it in the fridge or freezer to chill. It comes out almost like a frosting type. It's very good.
There are a number of little tricks you can use when you're trying to appease those sweet cravings. One of the things that I like to do and that a lot of my clients like is frozen fruits. It accentuates the sweetness of the fruit. You could do grapes and strawberries. Particularly blueberries and grapes are the two most common. If you add that to something you're having like yogurt or anything you want, you can even put a little bit of Truvia on it and sweeten it up a little bit, it can appease those sweets.
Here's what you're saying, "Angelo, I asked about cookies." I'm not saying, "Have a piece of fruit instead of your cookies." What I want you to do, Ashley, is have a piece of fruit and your cookie. It's going to bring down the quantity. Most people sit down with very singular ingredients when they want to indulge. Fruit pairs with almost every dessert, but it's going to be a fraction of the calories.
You see how I'm coming around the horn to try and answer this. My best throw for you is to add some low-glycemic fruits that you like or something that you eat the peel. If you discard the peel like a banana, a melon, or a pineapple, that's higher glycemic. What you want is something you eat whole fruit like grapes, berries, apples, etc. You can put cinnamon. You can put a low-calorie sweetener on it and combine it with whatever dessert you're having. You're going to cut the caloric intake in half. That's one of the best little hacks that my clients implement on a regular basis that seems to work well. Hopefully, that will help a little bit, Ashley. You can still google recipes for how to reduce the caloric load even when you're going to indulge in the cookies.
Thank you for all that. If people would like information like this tailored for them and their fitness journeys, where can they find you?
Thank you.
—
The latest artist collaboration spotlights not one artist but a label, Bad Boy Entertainment.
This is volume two. We put out an article about this. It's cool because the label is doing an entire 50-year celebration of hip-hop. One of the things that they are focusing on is Bad Boy Entertainment. This is volume two. You might remember that two years ago now, they did volume one. One of the classes that people are so excited about is going to be a 2-for-1. Alex Toussaint and Marcel Dinkins are going to be doing a joint 2-for-1 run. It's very exciting that all that happens, so enjoy.
For people who maybe aren't up on their hip-hop, Bad Boy Entertainment is Sean Puffy Combs, Notorious B.I.G, Maze, Craig Mack, and that sort of stuff.
—
Whoop has made an adjustment to their subscription prices, which is a very unusual one in this day and age. They went down.
I think that's because they get so many complaints about the monthly cost. It's funny because if you were to buy ahead of time, what you could do at the end of the year is they always have these gift cards that you could buy. If you bought them at their cheapest like on Black Friday, you ended up getting them at this cheapest 24-month price anyway, which is now $16.60 a month, which is where I like to live. If I'm going to have it, I would much prefer that over $30 a month. You can now get this anytime by subscribing for 24 months at a time, then you can get that for $16.60 a month. If you want to do a twelve-month membership now, you can do that for $19.90 a month.
You can also stick with the monthly membership and that's going to stay the same at $30 a month. They also instituted sort a lifetime warranty program. It means that as long as you have the Whoop, you are able to get the newest one as long as you're one of their members. It's a big deal. I thought it was a big sweeping change. I'm glad that you added that in, Tom. I would have thought of it as a consumer, not as a Peloton person.
I know a lot of people out there have Whoops. You talk about yours all the time.
—
Susie Chan has recorded the first-ever 75-minute tread run live.
They did the outdoor one, which I did the day before I got hit. It was February 4th. This was the first in-studio 75-minute live run. This has never been done before. This was a big deal. It's very exciting. I wish that I had been healthy enough to do it. I can't wait to take it with Susie, but I'm so excited there are going to be more. I'm so excited about this. You know that when Becs Gentry gets back, she's going to be doing it too. My two favorite girls are up there.
If you like Denis Morton's Fresh Friday series, it's got a new name.
It's called Sample That. I took the very first Sample That. It was from Saturday, February 18th. It's the same thing, but he does all these different samples and then you get to hear the original artist and then hear how it was mixed into a contemporary song. I also thought this was interesting because Marcel does this all the time on Sundays. I think it's Marcel. One of the newer tread instructors does this. They will take a song that was sampled and then they see it in the new one, then she makes you guess which artist was this. Denis tells you who it is the whole time. You end up finding out either way so that's not a big deal. It's a lot of fun and very different music from each different class. I like it.
Tunde has a 20-minute full-body strength now available on demand.
It was her first full-body. She has done Tunde with Arms. We talked a few weeks ago that starting in February, she was going to be a strength instructor full-time. I say full-time but she's still doing the bike. She's not going anywhere, but she was going to be added to the strength roster. That happened and it was cool to see her do a video about it too.
We have new Lanebreak levels for people to check out.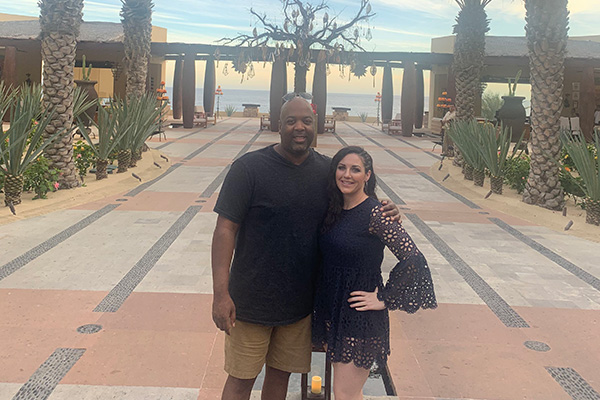 DJ John Michael says that these are all in the spirit of Black History Month. He did a '90s RnB warm-up and a Soul TBT. He said that both of them are so smooth and he hopes you catch the vibe with them. He then did for the '80s fans a five-minute cool down to one of his favorite '80s ballads. Also, I did not show the picture for this but I want to point out that Lanebreak turned one year old.
I guess I need to add that to our birthday calendar. Lanebreak turned one.
Congrats and happy birthday to Lanebreak.
The Spring line is live. If there's any of it still left.
There's a lot still left. It did not go crazy as the little micro collections do. There are lots of options out there, lots of pretty colors, and lots of peach. There are lots to choose from if Spring is your thing. I think I'm going to hold off. I can't wear a lot right now. It feels pointless.
Jayvee Nava, who you might remember us talking about frequently over the years and even talking to a few times on the show. She's the former VP of Community at Peloton. She's popping up on a podcast called Community Hacked.
Making community integral to your company. She's definitely the right person to chat with about that.
If you want to hear what she has been up to or her thoughts, I'm sure they will be talking a lot about Peloton and what she did to help make it the viral sensation that it is, you should check that out.
Is this a podcast or one of those Twitter spaces? It's on Twitter.
The post was for LinkedIn. I interpreted it as a podcast, but now you have me second-guessing.
I was just curious. Either way, congrats to Jayvee.
Finally for this segment, the Yin Yoga classes are out.
It's a brand-new type of yoga. If you haven't gotten a chance to try it, make sure you do so. You can't sort by them yet, but the classes are there, so try them out.
—
Finally, fittingly enough, since Lanebreak is one year old, DJ John Michael is celebrating his birthday on 2/24.
Happy birthday to DJ John Michael and Lanebreak.
Coming up after this, we're going to talk to Brian Clark. He's our weekly interview. It's a new one. We only had to do a repeat for one week and he is featured on season five of Netflix's hit show The Circle. You want to stick around for that.
—
Joining us is Brian Clark. Brian, how's it going?
Excellent. How are you all today?
We are so good. We're so excited to have you here. I can't wait to talk about other things but I got to start with Peloton. I'd like to know how you originally heard of Peloton and decided to get it.
Peloton has some creative ads. Some are good. Some others are not so good. I first heard about it around November 2019. I got in before the pandemic Peloton adopters got in, so I got lucky. We got our Peloton around December 2019 and it was great. We got in before the rush. I've always been a cyclist. I've always ridden my bike everywhere but living in Portland, Oregon, there are lots of rain and so it makes it difficult. The Peloton was a godsend for me.
Since my recent accident, I'm like, "You ride a bike in Portland all the time? That sounds terrifying," Riding a bike is even scarier than running. I was not scared of running outside, but now I am. Riding a bike, I was always terrified to do it on the roads.
There are drivers that are legit mad at bike riders.
They'll come after you. Do you ever have anything happen like that?
We used to ride our bikes early in the morning around 5:00. I remember because we always used to ride at the same time. We always used to go to a coffee shop and there was no one else on the streets. It's a five-lane street going one way and we'd be in the far right lane. Every single morning, the same lady would get behind us and blare on her horn for five minutes straight. We would move over. It wouldn't matter.
People are so angry but over time, especially now that I'm older and I'm a little bit more fragile and a little less daring. I don't ride as much on the streets because I hear about the accidents and the things that happen. I have so many friends that got their leg broken and their collar bone. I'm like, "I don't want to do that."
I'm mainly a trail rider now and a Peloton rider now because I'm not brave enough. I used to go in the streets all the time. When I used to live in Seattle, it was probably the worst because every day, I almost got hit. You think Seattle and Portland are the big bike cities, but they're the most dangerous cities in the world. You're almost always getting hit.
That sounds terrible. I'm the same way. I used to ride and run in parks all the time, but then I like the freedom of running out your front door and going wherever. Now it's a park only and my Peloton treadmill. I'm sticking to that. I'm with you, Brian.
You have to find the person that motivates you.
Click To Tweet
Safety first.
You said you've been a bike rider. Do you do other things that are active? Are you one of those people that you just got your bike ride in but you weren't exercising or were you super focused on fitness?
There was a time when I was super focused on fitness but as your kids go to college, you work, and things happen, you have to pick and choose sometimes. Unfortunately, the fitness battle took a backseat for many reasons for me. Although I could have made time, I did not. I chose the couch. I chose maybe a few extra beers than the Peloton, I'm sorry.
I would like to say that I'm an active fit person but I'm not as fit and active as I need to be or used to be. That's one of the reasons why I got a Peloton. I'm like, "I can't make the excuse that it's raining or it's cold or it's windy because I have a Peloton sitting right here." I've always tried to be somewhat active. I played football and basketball in high school, but I couldn't do basketball anymore. That's one of the reasons I started cycling because once I hit about 35 years of age, my knees did not want to jump up and down any longer.
I needed a less demanding sport on my knees and cycling was perfect. I remember I took a cycling course one time. I thought you just go in there and you pedal in whatever. You come out of there drenched. I was like, "I'm sold." It's like 45 minutes to an hour, then you come out and you're drenched and your knees don't hurt. I'm like, "Perfect." I try to hike. The Pacific Northwest is great for going on hikes. We try to do that but I'm scared of heights.
I don't know if you've ever hiked out West on these mountains but you're hiking, and then all of a sudden, there's this wide of a trail going both ways then there's a cliff 500 feet straight down. There's no railing. It's muddy and wet, and everything is loose. I have to do a lot of research on the hiking trails ahead of time because I'm scared of heights and I will not go on a trail that I could fall off of because I don't trust my feet.
I hear you.
Check them all first to see if they're ADA-compliant.
That's terrifying. What do you do for a day job?
I work as a supervisor for a large insurance company. I'm in the special investigations unit.
Do you sneak up on people that are committing insurance fraud? It's a good thing you have a wound that's visible.
Brian is over there taking notes. Have you ever had any crazy stories of people doing crazy stuff?
I can't get into it but you name it. The world of insurance fraud is wild. It's enormous. It's a multibillion-dollar industry. We'll never run out of things to do. Before I got into management, when I used to be an investigator, the streets are wild out there. I have so many stories that I can tell you offline here that will blow your mind. It's such a fun job because every day is different.
There are so many different things and different ways that people try and attempt to commit insurance fraud. It's never a boring day. I do like being a supervisor now because it's cold outside. It's rainy and traffic. I like to be in my home office pushing pencils, so that's a lot of fun. That's what I do for my day job. I've done that for about ten years now.
I would think in today's world, a lot of it can probably be done on social media because people are so dumb. They're probably posting pictures of them doing a TikTok dance when they're saying they sprain an ankle or something.
I can neither confirm nor deny that has happened on multiple occasions. People do a lot of things on the internet that is easily searchable and used.
When you say all the different ways people commit insurance fraud, what is something that people you do that we wouldn't think of? My first thought is simple stuff like a fake slip and falls or pretending an injury. Is there something that people do that the average person isn't even aware of?
Can you say?
There are so many things. A common thing is when you get insurance, you don't send in pictures of your vehicle to the insurance company before you insure it. It's not up for whatever insurance company. People drive without insurance all the time and some people might go out and hit a tree.
They then sign up for insurance.
Twenty seconds later they're like, "I want insurance." They'll ask, "Is there any damage to your car?" No, there's no damage. An hour later they're like, "I hit a tree."
Do they do it that quickly? They don't even wait a month or something?
Within seconds. It's wild the things that people do and they'll lie straight to your face. You're just looking at them like, "What? You know about Instagram, right?" It's a fun job. You name it and it's not just people. It's medical providers and attorneys. You name it, they're doing it. All walks of life, white collar, blue collar, doctors, lawyers, anyone and everyone. They're out there because it's a huge industry and there's a lot of money to be made.
How often do you investigate someone? Do you dig into someone and you go back to the insurance company and you say, "This person is legit." Does that happen?
It happens all the time because you don't know. You suspect things are going on. A lot of times, truth is stranger than fiction. You got to go in with an open mind because we're not law enforcement. We don't carry badges. We don't have guns, and a lot of times, these folks are your customers. There's a fine line that you have to do a balancing act on. A lot of times, you conduct an investigation and everything checks out. You're like, "It did check out," and you're like, "Thanks, hope you stay with us. Sorry. Don't take it personally."
Tom and I haven't had an in-depth discussion about this. His son Bryan and I watch the Circle all the time. We have binge-watched it and you were on season five of the Circle. I find it fascinating the job that you do every day and taking those skills and being on the show, the Circle. For people who have never watched the Circle, I'll try to explain this. Brian, please correct me if I get this wrong.
They take all these strangers and put them in this apartment. You can't see or talk to each other. All of the communication between different people is done over the internet. You don't know if the person talking to you is who they say they are or if it's catfish or something else. The reason that I find your job fascinating and that you were on the show is because you got to use your skills in the Circle. What was that like? Tell me all about it. I want to hear all of the things that you can talk about.
I'm a huge fan of the Circle. We started watching it from season one during the time when everyone was in their house and it became a huge breakaway hit. We had watched all the episodes and we were sitting on the couch one day. My significant other, Amber said, "You would be good at this." I was like, "I probably would be good at it." I'm just a dude. At the time, I had 200 followers on Instagram. Half of them were bots. I was like, "There's no way they're going to pick some random guy who's almost 50 from Portland, Oregon, sitting on this couch. Out of all the contestants who apply, you're going to pick me." I was like, "Sure, I'd be good at it."
One day, I happened to be bored sitting at my house. I may or may not have had a few beers. I don't know. Who knows what happened? I was like, "I'm going to put on my cool hat and my flowery shirt and I'm going to sit in a video on a whim." I was like, "I'm going to do it," because I'm a huge reality TV fan. That's my guilty pleasure. I'm like, "I'm going to do this just to see what happens."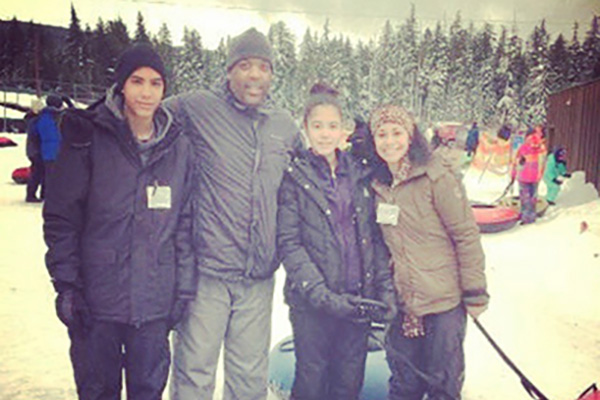 That was around April. They filmed these things so far before they air. This was around April of 2021 when I sent in my audition tape. Two months later, I got a text message from a casting person and they were like, "We got your tape. Would you be interested in giving me a call to talk more about the Circle?" I was driving at the time I saw the text message. I was like, "This is a joke. This is a prank. What's going on?" I called and did a FaceTime. I did many interviews and long story short, I got on the show.
I don't want to give any spoiler alerts out there in case people haven't seen it, but my skills didn't necessarily translate as I thought they would. I thought I had it in a bag being an investigator, and being able to read people. The hard part is that in the show, you're not able to see people. You're not able to see their reaction and that's a big part of investigating. I want to see your face, your body language, your eyes, how you're breathing, or if you swallow after.
There's a whole list of things that I look for when someone is not telling the truth but I couldn't see or do any of that. I thought I would do better than I would but I didn't because of the fact that it was over social media. Not being a huge social media guy, I was lost. The hardest part is that I was pretending to be my daughter because you know your kid. You're portraying your kid. Being a dad and knowing how social media is and being on these shows, you get a lot of people who say a lot of stuff. The last thing you want to do is say something stupid and get yourself canceled. It's a lot of pressure. It was a pressure cooker for sure.
I would like to ask some questions and if I ask you anything you can't tell me about the show, just say. When you got to choose who you were going to be, and you're going to be your daughter, did you make that decision in a vacuum? Did they try to push you in a certain direction or was it completely up to you?
You saw that this season was the Circle singles. When I was talking to the casting producers, they were like, "Who do you want to be?" I gave them a list of people. I said, "I can be myself, my fiancé, or I can be my oldest daughter, Britney." She was 27 at the time and they ran with Britney. They were like, "This is how you're going to get on the show. That is if you pretend to be your daughter, Britney." After I say that, there was no turning back because it's easier to play yourself on these types of shows, but with the casting team and what they were looking for with the Circle singles, you see the people with their shirts off and talking about crazy stuff. It wasn't a show for people like me.
I wasn't the look they were looking for. These were all mostly younger kids and I noticed that once I got on the show. I was like, "Everybody is single and they have abs and no one has a kid? I'm doomed. There's no way I could compete," but it was one of those things. Some of the people were scouted. Some of the people are like, "We were Netflix and we want you on the show." For other people like myself, you have to apply.
That's the route I took. Funny enough, they said they were looking for people in law enforcement or investigative backgrounds, so that worked perfectly for me. The fact that you have to sell yourself, and part of that was there's never been a dad that pretended to be his daughter on the show. That was another selling point that made me stand out because it is a long drawn-out application process. Even up until the last minute, you have no idea if you're going in. The show is filmed in Manchester, England. We flew over to Manchester.
I didn't know that.
When we flew to Manchester, England, I still didn't know if I was going to be on the show.
They might have just sent you home.
Yes. They were like, "We don't know," because all the applications are done over Zoom. You can be a Zoom superstar. You're on your couch and in your element. You can be the greatest thing since sliced bread but it's a different animal once you're live. We go over there, and part of the process is you have to continue to apply. One of the things is you have to go into the studio and you have to be in front of all the producers, all the casting people, everybody on the stage, and those intros that you do. When I was filming that, I still didn't know if I was going to be on the show or not.
I'm not even kidding you. I didn't know I was going to be on the show. You're selling yourself doing that and you're there for a long time. You're hot, sweaty, and tired. There was a heat wave in Manchester. It was unseasonably warm at the time. I had no idea I was even going to be on it. You are having to sell yourself up until the moment that you're on there because you don't know whether or not you're going to make it.
Forgive me because I haven't seen any episode, just full disclosure. Is there a fee that you get for being on the show or is it a straight game show? If they don't use you, you wasted your time and you get nothing.
I can't discuss any type of financial trick but it was worth my while.
I'm not looking for dollar amounts. I'm just like, that's eating up a good chunk of time. You're missing work.
The funniest thing is that I had to go to my management at my job. Insurance companies are stodgy. It's like, "Boss, I'd like to go on this reality TV show." I thought they were going to turn me down. They were like, "That's cool, great. We had to get human resources approval. Not only that, we had to go to the VPs like the regional vice president. I had to write up an email saying to the vice president. I'm like, "What am I doing?" They were like, "It's so great. I'm so excited about it." I was like, "Really?" I burned my vacation time. I took a leave of absence from work because you're over there for a good 5 or 6 weeks.
That was going to be my next question. How long were you over there?
We were there for a long time. They fly you over there and it was during COVID time. We were in quarantine the entire time we were over there. You couldn't do much. You couldn't go anywhere that much. You had people with you, but the good thing is that they take care of you the entire time, so you don't have to worry about anything.
They give you Peloton?
No, they did not. I wish they did. That would've been a lot better for the stress I was under.
It works to your advantage when you're going to your boss asking for permission that it's on Netflix. It's on something they've heard of. If you went to them and you're like, "I'm going to be on this show that's on Crackle." They'd be like, "No. Netflix, yes. Crackle, no."
I get to ask questions now, Tom, because I watched the show. When you get there, they always have you walk into the apartment and you're always like, "Oh my God." Did they tell you to be loud and amazed? Is that part of the direction?
The whole time, you want to bring that energy. That's the whole thing. Before you go into that apartment, they say, "Bring in the energy all day." They didn't show the part where I walked in because I had a whole bit when I walked in. I walked in then I pretended like I passed out. I would jump on the bed. I did everything. I was like, "Why didn't you show that part?" You're hyped up the entire time. You talk to producers because you're in the apartment by yourself but you have people talking to you via the speakers that are in there. You're by yourself but you have a whole group of producers at your disposal.
That was another big question. Bryan and I have been asking and we've been wondering about this for a long time. There are some names that are not obvious to the cast members but everybody already knows how to say them. Do they tell you how to say everybody's name? No way. Do you guess those?
You got to wing it. That's the good thing about the show. It's authentic in a way that what you say is what you mean. It's not like someone is telling you to say something. It's not like they're prepping and prodding you. A lot of that stuff is all you. You have to figure it out.
How did you know how to say Zanthy? I would've never known how to say that.
I just guess it. Also, the producers do say their names. I do remember that because it has been such a long time since I filmed it. They do say their names but I think I guessed Zanthy. You're in there for two seconds then everyone pops up on the screen. It's not like you have all day long to peruse their profiles and look at everything and talk to people. They put their profile up there for a second then it is gone. You either have to write it down. It's tough, but for the most part, they want your authentic reaction to everything.
Does it scare the crap out of you every time the alert comes on?
Yes, it does because whenever the screen pops up, it's like, "Alert." To be honest, not every time was I as surprised as I led on. There may or may not have been some acting going on, but I can't disclose too much of it because you don't want to ruin the world of Hollywood. There may have been some times.
You always want to get a shout-out from your heroes.
Click To Tweet
I just wondered because it's like, "How do they know?" They could see you. Do they tell everybody to go to bed at the same time or get up at the same time?
You are filming all day long. You think you're days are short and you're sitting there bored. They don't have a clock in the house all day. The lights are so bright in there. You see a lot of people wearing sunglasses on reality TV shows a lot of times. You're like, "What are you doing that for?" It is the brightest. It's like staring at the sun all day long. It is so bright.
Basically, when you go in there, they tell you. You're like, "We're going to take a break. You can eat." If we have to go to the bathroom or shower or anything like that, they're like, "Tell us."You can take your microphone off and we can turn the cameras around." After filming, they're like, "You can go to bed." I don't anticipate anyone staying up after that time because it was probably around 2:00 or 3:00 in the morning by the time you were done, so you were just passed out. In the morning time, they wake you up. They're like, "Brian, wake up," over the speakers and they turn on those lights again.
Isn't that weird?
You're in this room by yourself for weeks on in?
You're just in there by yourself. You can leave the rooms to take breaks, and get some fresh air. If you haven't seen the show, they have a big upstairs with a hot tub and a couch and everything. You can do that, then they have times when you can go to a gym, a yoga room, and things of that nature to decompress. For the most part, you are in that room by yourself.
I also wondered about that. Do you have to sign up for those things because they can't have you guys go in at the same time because otherwise, you'd see each other?
They have a sophisticated system. You have to ask to go do those things. When you go out, they take extraordinary steps to ensure that you can't hear or see anything that's going on anywhere because you're on the same floors as some other people. It will completely ruin the show if you can't open your door, you peek your head out, and you see the other person. You were told you can never ever open your front door or the side sliding glass door at all ever.
I picture them moving you about the house using the rendition techniques of the CIA. You've got a cloak over your head.
It may or may not have happened. You were blindfolded and handcuffed walking through the hallways of the Circle house.
Since you're there for so long, do you get to call your family and talk to them?
Not while you're filming. Ahead of time, they take everything away from you. As soon as you land in Manchester, you don't have your phone. You don't have anything. They give you a burner phone and you can call and talk to your family, but you can't go on the internet. You can't tell anyone where you're at except for your close family because it has to be a top secret. You can't tell anyone whatsoever.
For me, it's not so much because I had 200 followers but some of the other folks have a large following. A lot of people know where the show is filmed. As soon as someone says they're in Manchester, they already know. They give us a burner phone while we're waiting to go on the show. After we get blocked, they give you a burner phone. While you're in the house filming, they give you nothing. You just have that TV in front of you. You can't do anything. You can't go on TV. You don't know what's happening in the outside world whatsoever. You are isolated.
Are you glad you did it?
Are you kidding? There were times when I questioned my sanity. I have never had any desire or dreams to be a reality TV star. That was the last bottom of the bucket list. I was like, "It'd be cool to do it," but I'm so happy that I did it because I got to meet people and do things I would've never done in my regular ordinary life.
A few weeks ago, we went to Los Angeles for a rap party for Netflix. It was the seasoned finale rap party where everybody got together at some place in Hollywood. It was a party full of reality TV stars and producers. People will come up to me like, "I'm a huge fan." I'm like, "What is this? This is crazy." When people come up to you, they're like, "Are you the guy from the Circle?" It's my tagline because my daughter's name is Britney. I was like, "It's Britney, b*tch," so many times.
One of the soccer moms came up to me at a soccer game. They were like, "It's Britney, b*tch." I'm so glad I did it because it's one of those amazing and incredible experiences that you have to experience to understand. I can tell you all about it but unless you experience it, you have no idea what it's like. There are ups and downs, but it's overall a net positive. It's been such an amazing experience getting to be able to do stuff like this talking to you. This is incredible.
Do you think that this will lead to other reality stuff for you or do you feel like this was a one-and-done?
Never say never. I know that with being on reality TV shows, you have to wait. You have contracts where you can't jump into another show. I do have to wait a little while to do that, but if someone comes knocking and the timing is right and the show is right and I feel it, why not? It was amazing. I had such a great time and I'm like, "Why not do it again and open some more doors?" I'm open to fun. I'm open to having a good time. It was such a good experience that I wouldn't limit myself to doing it again. We'll see.
That's awesome. I love hearing that. Transitioning back to Peloton. You've been a member of Peloton for so long. I say so long because many people joined in the middle of the pandemic. Has the type of exercise you do expand as the timing has gone on? They've added strength and tread and they've done all these other things. Do you stick to the bike or have you expanded the different kinds of workouts you do?
I am a bike-only guy. I strictly do the bikes. I have one Peloton instructor. We are spirit animals. For me and my fiancé, Amber, when you first start, you look around and see who's out there. Who has the right vibe? It's almost like a dating thing like a mixture or whatever. You go around and you see whom you're vibing with, who you like, and who's your person. Amber and I have both found our people quickly in the process. If this person leaves, I might leave. I'm just saying I might because they're the only ones or I could access their library. There's this one person that I do my Pelotons with. She's the only one I ride with. She's my favorite.
Is it Ally Love?
No.
Robin?
No.
I don't know then. You've stumped me.
It's Kendall Toole. She is so awesome. I first started riding with her when she did the West Coast Wednesdays. I'm like, "I'm on the West Coast." She's like a USC song girl for a while. Amber, my fiancé, is a huge USC fan. She lived in LA for a while. She went to school in LA. That's her favorite school.
Her energy, it's like you get that person who pushes you because there are some instructors where you're like, "Whatever. I'm not listening to you," but Kendall looks deep into your soul. She talks to you. It motivates you. You got to find the person that motivates you. That's why you're doing it. If not, you just ride on there. I need that person to yell at me and who I'm scared of a little bit, but I also vibe with. Her energy and mine match so well. It's me and Kendall. That's my ride-or-die for life.
I find that so fascinating because I never would've guessed Kendall for you because she plays so much metal or emo. I'm not picking up on an emo or metal vibe from you.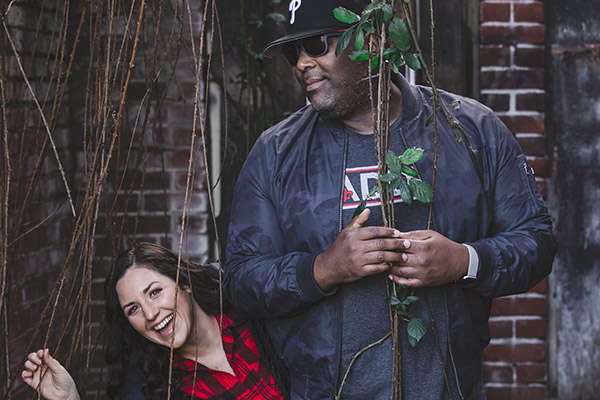 You'd be surprised. It's funny because I'm originally from West Virginia. I have a very diverse background. I lived in Arizona, West Virginia, and Seattle for a little bit, the home of grunge. My grandmother used to listen to country music every single morning. I've been to a Hank Williams Jr. concert. I've been to a Metallica concert in college at Rupp Arena in Kentucky, with my buddies. I've been to death metal concerts. I've been to every imaginable.
I just went to a Dua Lipa concert. Imagine me in Dua Lipa. I have such a diverse mix of music that I love. I can vibe with any music. I don't put myself in a musical box where I'm like, "I don't like this music." Some people are like, "I hate pop music or I hate jazz." I love all music because if there's an audience, a beat, and some passion to it, I like it, whether it's emo, metal, or anything like that. As long as it has a good beat and I can vibe to it, I love it. It's all good.
I find that super inspiring because especially as Tom and I get older, we used to listen to music in high school and that's where we're at. I used to listen to a lot of stuff that's more current. Peloton does that for me. It keeps me in the know with music. I was just doing the same thing for you. I was like, "You probably don't listen to anything like Kendall does because that's all young people's stuff." I don't know half the people she plays.
I try my best not to be the old man, "Get off my lawn. Your music is terrible. It's not as good as mine used to be." That's not it because I remember my parents used to hate my music like, "What is this? This is terrible." Now my friends are like that as well. They're like, "What is this stuff? Anything made after 1994 is terrible."
It's the worst watching all the people you went to high school with b*tch about the Halftime Show. I'm like, "You're so old."
Although we did have a lot of fun making fun of Whisper Rock a few years ago.
My son was in all these bands. I'm like, "Can they sing out loud? How about that?"
There are some things you can never ever get me to listen to and that's one of them. Sometimes my kids come in with some stuff and I'm like, "That's cool. That's nice." I'll just leave it at that.
I also find it fascinating that you and your fiancé both have the same person. I can't think of another couple that we have talked to that has the exact same favorite instructor. That is very unique.
It just happened that way. She's not as locked in as I am. She does look around a little bit.
We're getting the full truth.
As much as I would like her to have the same loyalty to Kendall as I do, not everybody is loyal as I am. That's okay. She does go to Cody Rigsby. I love Cody but I'm on team Kendall. Cody is great. He's awesome. He's a superstar, Dancing with the Stars, all of that. He's a little too Hollywood for me. I like my people more authentic and whatever.
To recap, you're on a Netflix show.
I was thinking about it too. I was like, "Wait a second."
That was still good Manchester though. That wasn't Hollywood. That's Manchester.
Home of David Jones. That's where David Jones is from.
That's hilarious. Kendall, that's your instructor and you ride the bike and that's okay. That summed up Peloton for you.
It's funny because one of my goals of being at Peloton is to have your favorite Peloton instructor shout you out on there. I was like, "I'm getting close to my 300th ride." I planned it out, so I was going to be on Kendall's ride and I did it. They usually shout out to people who are on top of the leaderboard. I don't know what they are doing to get on that top of that leaderboard like, "What are you all doing to get on top of that leaderboard?"
They jack their bikes. That's what they do.
I was like, "I'm going to get her to say my name on there." My name is WorldwideBri. I spell it BRI because someone took away WorldwideBrian because I'm an avid traveler. I had to shorten it to Bri but people sometimes pronounce it Brie like WorldwideBrie.
You're not wrong but I get that.
I was like, "I'm going to get her to say it." I was pedaling. She was like, "Shout now for the 300th ride or something like that. Let's go WorldwideBrie. Let's go, girl." I was like, "So close." At least she said my name. She said it wrong but it's understandable. That was a big moment for me to get a shout-out from her because you always want to get a shout-out from your heroes.
If it makes you feel better, we could refer to you as Brien Clark. That way, it'll work.
You could rename yourself Brien Clark. There you go.
When you turn to Hollywood, people do that. They change their names, so I am Brien from now.
That's what you can use for season six.
There you go.
I did so badly.
Thank you so much for taking time out of your day to join us. We greatly appreciate it. Before we let you go, let everybody know where they can find you on the interwebs.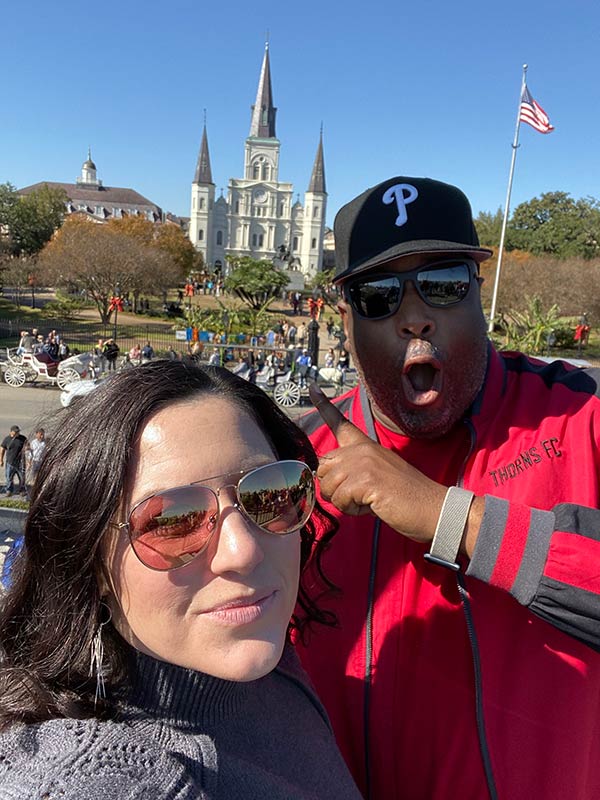 I'm mainly on Instagram, it's @WorldwideBri. Instagram is my thing. That's where you'll find me. I try to do TikTok. I don't know how to do a TikTok to save my life. Don't even find me on there because it's terrible.
Thank you very much and good luck to you, especially if you're going to try and be on another show at some point. Please, no Love After Lockup. We love the show but we do not wish that upon you.
Thank you.
—
I guess that brings this episode to a close. Until next time, where can people find you?
People can find me on Facebook at Facebook.com/crystaldokeefe. They can find me on Instagram, Twitter, and I'm back on the Peloton leaderboard @ClipOutCrystal.
You can find me on Twitter @RogerQBert or on Facebook at Facebook.com/tomokeefe. You can find the show online on Facebook.com/TheClipOut. While you're there, like the page and join the group. Of course, don't forget our YouTube channel, YouTube.com/TheClipOut. That's it for this one. Thanks for tuning in. Until next time, keep pedaling and rowing and running.
Important Links
Love the show? Subscribe, rate, review, and share! https://theclipout.com/