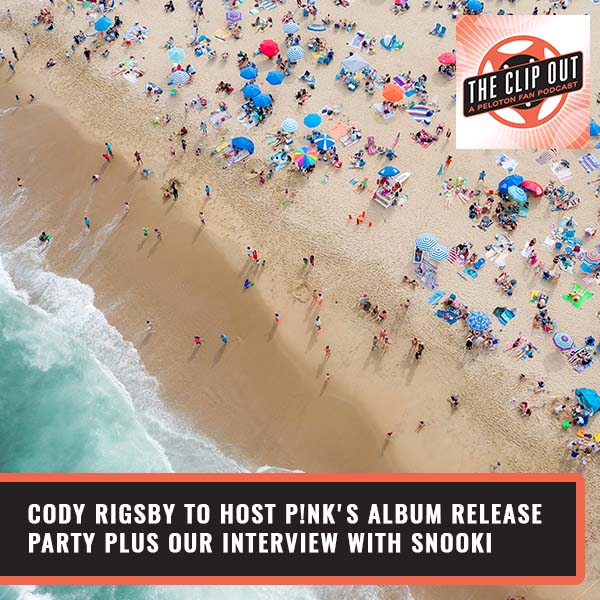 297. Cody Rigsby To Host P!nk's Album Release Party Plus Our Interview With Snooki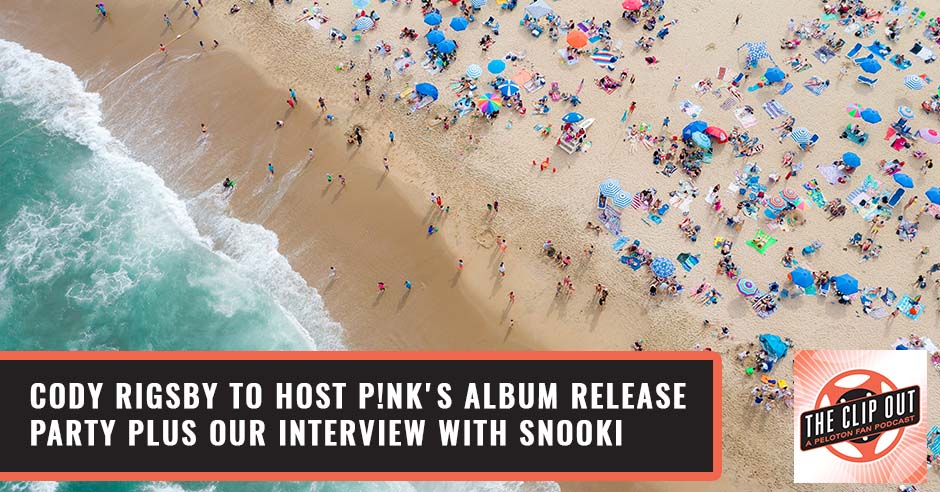 Crystal is back!

Peloton is having a referral code sale.

There's a London Studio event featuring all of the German instructors.

Peloton loses bid to dismiss worker wage suit.

Peloton Australia had a member even with Jon Hosking.

Hilton has a new ad showing off Peloton.

Gizmodo Australia reviews the Tread.

ARSTechnica.com

 has good things to say about Bike+.

Someone asked ChatGPT to write a Peloton-based Dungeons & Dragons adventure.

DR. JENN – How to help your loved ones be healthy.

Cody Rigsby to host P!nk's album release party.

Dr. Chelsea Jackson Roberts taught her first class back from maternity leave.

Jenn Sherman was at the Super Bowl.

So was Aditi Shah.

Logan Aldridge is in Men's Health Magazine.

Team Wilpers has its first-ever Challenge shirt for sale.

Tunde was on GMA.

Tunde has a new Nike 

commercial.GetPocket.com

 talked to Tunde.

Alex Toussaint has partnered with Applegate.

Jess Sims was on the Today Show.

Cody Rigsby was on ESPN 101 in St. Louis.

Cody had some Valentine's Day recommendations.

Cody and Leann Hainsby are teaming up for a Pop 241 Ride.

Ally Love spoke at Tampa's Synapse tech summit.

Robin Arzon was in Forbes Magazine.

You can get a signed copy of Robin's new book.

Robin Arzon was on the Visualize Your Reinvented Life podcast.

Robin was also on the Over Priced JPEGS podcast.

Channel 9 in Australia got running tips for beginners from Jon Hosking.

Hannah Frankson partnered with Spec Savers to talk about her "first time."

Cliff Dwenger has a Gospel Ride.

Angelo has tips for intermittent fasters.

Peloton had some candy hearts for people.

New Lanebreak level featuring Silk Sonic.

Peloton got mentioned in the new Reese Witherspoon/Ashton Kutcher rom-com.

Crystal was on Thrive Forever Fit with Jay Nixon.

Birthdays: Ross Rayburn (2/19).
All this plus our interview with Snooki!
—
Watch the episode here
Listen to the podcast here
Cody Rigsby To Host P!nk's Album Release Party Plus Our Interview With Snooki
You're back for the whole episode.
I look like sh*t. I look terrible, but I'm here. I feel a bazillion times better now. I can lift my arm.
Don't push your luck.
My shoulder can move now though.
You don't look like sh*t, considering what you've been through. You look amazing.
You can see this bump over here. It's bad. The doctor says that it will be there for a month or maybe two. I'm going to have this big goose egg. Don't get me wrong. I will make all kinds of jokes about it. I will be very self-deprecating, but I am so grateful that is all I have going on. It's fine.
You have more than just a goose egg going on.
That's the worst that it looks though. My broken clavicle is still broken. I will not be doing a follow-up appointment for that until March 1st. I did a follow-up appointment for my concussion. They were very pleased with how everything was going. They were pleased with how my ear is healing which is terrible to look at too. You can't see it from far away but it's bad.
Twenty stitches just in your ear, and you have small ears. They got a little tinier. At least the one did.
I did lose a piece of that cartilage. Words don't come as easily for me right now. Forgive me for that. They said that I can resume activity as I feel like it. I can do walks now and I can ride the bike as long as I'm wearing my sling. That's probably not going to happen until Tom is home, because I am not quite confident taking off on doing things on my own. I can't bend over and put my shoes on just yet. I need help.
I'm not looking forward to trying to get the Peloton shoes onto you.
For my bike, I don't blame you. It's going to be a thing.
You're also still having bouts of dizziness. You need to be very careful about getting on a treadmill or a bike right now.
If I get on a treadmill, it will be very slow speeds. I will be using the clip. Don't at me. I promise. I'm going to be careful. I don't want to get hurt. I swear to God. I'm being careful. I haven't done any exercise as of yet. Tom doesn't know this yet, but I'm hoping that maybe I can get him to go for a walk after we get done here, just in the neighborhood. I'm not comfortable walking on the street anymore.
On the upside, I will finally be able to walk faster than you. At the other time, you're like, "Come on." We should also say that we got the police report finally from the accident. It officially says that it was not your fault. We didn't think that it was, but the problem was you couldn't remember because you got hit by an SUV. You remember you were jogging and then you were bleeding.
I woke up in the street, so I had no idea.
Everything in the middle is gone. The report says that you had the light. You were in the crosswalk and there's a witness that says you had the light.
That poor girl is going to have some insurance rate hikes. I think that's going to happen to her. It could have been so much worse. I am so incredibly grateful. I have to say thank you to everybody out there. I've gotten so many messages, cards, flowers, and gifts. You guys are amazing.
There are so many flowers upstairs. If I didn't know any better, I would think you didn't make it.
I even got flowers on Valentine's Day. I think you were a little jealous.
My first thought was like, "I don't do flowers."
He never bought me flowers. Not one time in a decade.
I will buy you things and presents, but I don't buy flowers. I never had for any of the women. There had been so many. When flowers showed up on Valentine's Day, I was like, "You got some explaining to do." I was like, "Okay."
It was for Valentine's Day. It was from dear and sweet Christina. There are no words to convey how much I appreciate how many people have sent their love and support in so many ways. People check on me every day to make sure I'm okay. I want you to know that I am doing okay. It's going to be a while until I'm back to 100%.
I also have gotten a billion messages telling me how they have family members and friends that have had the exact same thing happen to them, and they died. I'm grateful to be alive. I flew through the air and landed on my head. By all accounts, I should not be here. I am so lucky. I know that and I'm grateful. I'm really happy to be here recording this episode, and everything is okay. It is looking very good that I'm still going to be able to do Big Sur. I will probably be walking, but I should be able to do Big Sur slowly. I will be able to do it.
Dr. Jenn wanted to walk anyway.
Dr. Jenn always gets her way. What the hell? Do you think she sent that lady after me like a little car assassin? I'm just kidding. I love Dr. Jenn. She would be mortified if she heard that.
With all the outpouring from the public that we've seen, we should also say that you also got some very nice stuff from Peloton.
Peloton has shared their love. I got a beautiful bouquet of flowers from the corporate team and the apparel team. They sent me a gift bag. I also got a box of cookies from Matty. The best cookies on the planet.
They're from a place called Last Crumb.
If you haven't tried it, do it. Matty said they were the best cookies on the planet and he's right. Susie Chan sent the most beautiful message. I've messaged some of the instructors asking about things like follow-ups and stuff unrelated to me at all. They've all been like, "Are you okay? How are things?" People have been amazing. I have to give a special shout-out to the Peloton apparel team because you know I love leggings and sports bras, but they sent me the most thoughtful clothing.
There wasn't one pair of leggings in there, which is very thoughtful because there were sweatpants, which you can get on and off by yourself and they don't hurt. I wouldn't think you would want leggings gripping onto that road rash. They also sent you some tops that were pull-over with zippers.
I'm wearing one right now. This waffle print top has a zipper so I can pull it on over my neck and my arm. I can't do that with a sports bra right now. It has to be a front closure. They also sent shorts and then cozy socks, like comforting stuff. It was so thoughtful what they sent. It has been amazing the outpouring. I know I'm going on and on about it. You guys are like, "We get it." It just means a lot to me, so I had to share.
You don't want to sound like you're harping on it. You don't want to sound like, "They are awesome," because Peloton sent us stuff. They were so nice to do that, and you also want to let the world know that they did that nice thing.
We've been doing this show from 2017 to 2023. We're coming up on our six years and three months. They have never done anything like that. I got flowers when my grandpa died, which I very much appreciate. It's never like, "Here, have some stuff." That's never been who they are. I respect them for that.
It's hard to be a teenager and still dedicate your life to a sport.
Click To Tweet
We're not mad about it.
No, but it's all the more special, and all of the gifts that I got from so many people. Jenn's Men showed their love. The whole group did. I know we talked about this in the previous episode, but I do have the bell. My daughter insisted that I get the bell for Tom. I've used it sparingly, and I love that blanket. Every time somebody sees that blanket in a picture, they want it. It is the most comfortable blanket I've ever had in my life. I love it forever.
Thank you to everybody. What pray tell do you have in store for people?
This might shock you but we were a little busy. I was not quite up for recording. We decided to do something we had never done before.
Except when Howie Gonick passed away.
That is true. You can see that my brain is not quite all the way there.
That's what I'm here for. I'm the brains of this operation.
We are in trouble. We've done it one other time. We are replaying our interview with Snooki. It's one of our favorite interviews because we are huge fans of the Jersey Shore. We love it, and if you're above it, you probably didn't watch it. I used to be like, "I'm never watching that," then I watched it and I was instantly addicted to these amazing wonderful people.
You wouldn't think they would be as nice as they are if you haven't watched the show, then when you watch the show, you're like, "They aren't exactly who I thought they were."
They're adorably lovable. Anyway, we love Snooki. It's one of our favorite interviews, so we are replaying that. We also have a ton of Peloton news. We got all the things from this week. I have to give another shout-out to Darcy and Nikki for helping us yet again build the list. I was more with it. I did build some of the lists but they made sure I didn't miss anything. They made sure to keep me in the loop. We also have a visit from Dr. Jenn, talking about how to help your loved ones be healthy. We have a visit from Angelo and we talk about tips for people who are intermittent fasting. We have all of the things that you want to hear. We're going to get into all of it.
Before all that, shameless plugs. Don't forget, we're available on Apple Podcasts, Spotify, Google Podcasts, iHeart, TuneIn. Wherever you find a podcast, you can find us. While you're there, be sure and follow us so you never miss an episode. Maybe leave us a review. That's always helpful and appreciated. You can also find us on Facebook, Facebook.com/TheClipOut. While you're there, like the page, join the group.
Check us out on Patreon, Patreon.com/TheClipOut where you can get all sorts of bonus content. We were going to record one, and then she got hit by a car. They are ad-free episodes and then when we get them early, you get them early. We try to get them to you early. In the last couple of weeks, we haven't. It's because we haven't gotten them until 3:00 in the morning when I don't want to wake up.
Our whole system is off. Sorry.
You can also watch us on YouTube at YouTube.com/TheClipOut. I also want to thank Gina Mitchell for filling in for the previous episode. There are so many people to be grateful to. If we missed you, we apologize. Gina stepped up and was our guest host. She did a great job. I just wanted to say thank you to her for doing that.
Thank you, Gina. You are the best.
She did that with 24 hours notice. Thank you very much. There's all that. Let's dig in. Shall we?
We shall.
—
Peloton is having a referral code sale.
This was interesting because it stops on the 21st, but it's $200 instead of $100. Usually, whenever you had a referral in the past, you would get $100 and the person that you referred would get $100 off on accessories. Now, they get $200 off on any items in the cart, not just the accessory. It's $200 for the buyer and referrer. You have until the 21st, so make sure that you use that. This is the perfect time to buy a rower. Get on it. You need to do that. I know a lot of people that bought them and they are getting them delivered within a week, so enjoy.
The pandemic is over. There's an upside to the pandemic ending. Nobody ever talks about the upside.
We're alive. That's the upside.
Bloomberg Law is reporting that Peloton lost their bid to toss the worker wage claim lawsuit, but the case got paused.
What does that mean that it got paused? Do we know?
I don't know. You have to have a special membership to read Bloomberg Law. You only get the first one and a three-quarters paragraph.
Normally, I would've sent this to Fred and said, "What's up?" I didn't get to and I don't have any lawyers in my inbox. Bring it on, attorneys, if you get to look at this. Don't forget, we got our tip line. You can go out there to theclipout.com/tips if you want to be anonymous, or you can message us. You can email us.
If you go to our website, you can click through straight from there. That's the way to go.
This one has been going on for a while, so I'm very curious to see. I think this is one of the last few court cases out there.
I believe so. It will be interesting to see. Hopefully, we could figure out exactly why it was paused. Peloton Australia had a members' event.
Jon Hosking was in Australia, and a bunch of people came out to the store and got to see him and hang out with him. It looks like a totally fun event. I'm so glad so many people got to go. That's amazing.
We came across a new Peloton-based commercial. It's from Hilton, but it's bragging all about how they've got Pelotons.
I love it because we were staying at Hiltons. I actually used the bike at the Hilton in one of the times we stayed there, and I was so grateful it was there.
The one time we went there, they had the sign-up that said, "Peloton is coming this year." You're like, "It's November."
When we stayed in December, we got to see it. We got to use it, so it was great. I love seeing this at so many different Hiltons. This is good. I think that we're going to see more things like this now that they have decided to double down on the Peloton commercial, Precor.
Gizmodo has a review of the tread, I, A Non-Peloton Fan, Gave Peloton Tread A Pounding. You're going to want to wipe that down when you're done. Things are going to be sticky or slippery. I don't know what it's going to be but you're not going to want to run on it. The author of this piece, Zacharia Kelly, starts by saying that he expected the tread to be a big old piece of sh*t. He was wrong. He loved it. "It freaking rocks." That's a quote from the article.
He did two different sessions. He did an unguided run around Western Australia. There's no commentary. I don't remember what the second one was.
It says that it involved one of Peloton's personal trainers.
Yes, via displayed and recorded session.
I guess in Australia, it's a little different. It makes a little bit more sense, but it's funny when people still explain it as if no one has ever heard of it. At this point, it is tantamount to being like, "I love Diet Coke. It's carbonated water, but it's got this sweet taste too."
I don't know that it reached that level yet, but it sure feels like it.
We are a skewed demographic, but it's nice to see articles where doubters come on board. It makes it feel like 2018.
It's nice to hear positive things. I love it.
You're going to like this one from ARSTechnica. They have a review of the Bike+ and they have a similar reaction.
They were pretty skeptical of this. They had a bunch of negative stuff at the beginning and all the bad things that happened at Peloton. They started with a bunch of front-loading like, "This is all the crap that has happened." They then get into it. They had two nitpicks about this bike and I was cracking up because one of them is the pedals. This guy went on for two paragraphs about the pedals. I was like, "It's not that serious. It's pedals." It could be better. I will agree with that but I don't think it's nearly as big of a deal as you went on. In general, the whole thing was good. If you have a nitpick, as he calls it, and then you have all these positive things to say, I will take it. That's fantastic.
We have a special event coming up at the London studios.
It's over four different dates or four different weekends. March 25th and 26th, June 24th and 25th, September 30th and October 1st, and then November 25th and 26th. I was confused by this head injury. I was looking at it and there were these pictures of all the instructors. I was like, "You guys are all going to be there on the weekend and you're teaching classes. Isn't that happening every weekend? What are we doing?"
You then reached out so someone who could connect the dots.
I reached out to Tobias and he was so nice to me. He was like, "It's all the German instructors. We will be all teaching a live class that weekend." All the German instructors are taking over the studio for those four weekends. This is is your chance, Germany, to get into the studio and take classes with all the German instructors. It's like a German festival, four weekends a year.
It's Oktoberfest, just not in October.
One of them is in November, so it's close.
It's Thanksgiving weekend, which means nothing over there. That was my first thought. I was like, "That's Thanksgiving. Yeah. They don't give a sh*t." It's like over here, "That's Boxing Day." "What the hell is that?"
Anyway, how cool is this? I love that they are doing this. I'm so excited for people who take German classes like they know German. The German instructors don't get a lot of love, so it's nice. Hopefully, they will be teaching some English classes that weekend too. We can take classes with them at home. That will be cool since I can't just pop over to London. If I can, I would go see Susie Chan in a heartbeat.
Someone submitted a story prompt to ChatGPT. Just a quick overview for those who are not familiar, it's the new AI that's going to get us all fired. If you're against universal basic income, you might want to rethink it because you're about to lose your job. They fed a prompt into it and said they wanted to hear a Dungeons and Dragons adventure centered around a Peloton exercise bike. We get four paragraphs of a story outline.
My favorite thing is this, "The players must navigate this strange and dangerous new world, facing off against fearsome digital monsters and solving puzzles to uncover the location of the Peloton."
"In a world where technology and magic are intertwined, the players are members of a prestigious gym known for its cutting-edge training equipment. One of the gym's most prized possessions is a magical Peloton exercise bike, which has the power to transport its rider to a parallel dimension for intense virtual training sessions." That's not a bad premise.
It could be fun. Somebody needs to actually do this.
It's scary because it's completely written by a computer. The future is now.
A little note on ChatGPT. I've been hearing a lot of people doing things like, "ChatGPT, write me a marathon training program." ChatGPT is programmed to never give the same answer twice. What does that mean? Sometimes you're going to get a good marathon training program. Sometimes, you're not. Be very careful what direction you take from ChatGPT. It is not perfect.
It's still a new technology. They can do amazing things but they are also still working out the bugs. I didn't realize it was trained to never give the same answer twice. People keep talking about how it's going to replace search engines. One would think, if I'm googling the best plumber in St. Louis, and it's never giving the same answer twice, they're going to start giving out some pretty shitty plumbers eventually, aren't they?
Here's what you do. Ask for the second-best plumbers in St. Louis. Everybody's asking for the best so ask for the second best. The second best are going to try harder. They're going to be almost as good, but they're going to care a little bit more. They're going to try a little bit harder. I'm just throwing that out there.
I'm going to stick with Angie's List or #Angie. Is that what they say now? They rebranded.
They try to make it hip and trendy. I'm just trying to find a guy to clean my gutters. You don't get to make it cool. Coming up next, Dr. Jenn is going to talk to you about how to help your loved ones be healthy without irritating the living crap out of them. Crystal did it.
—
Joining us is Dr. Jenn Mann, licensed marriage, family and child therapist, and Sports Psychology consultant. You may know her from VH1's Couples Therapy with Dr. Jenn or VH1's Family Therapy with Dr. Jenn, or her long-running radio show, The Dr. Jenn Show. She has written four bestselling books including The Relationship Fix: Dr. Jenn's 6-Step Guide to Improving Communication, Connection, and Intimacy. It's Dr. Jenn.
Hello.
I have yet another question for you from The Clip Out community. This one is from Amy Miller Sams. She would like to know how she can be "helpful" to family members who are grown adults who need to incorporate healthy habits and ditch non-healthy habits into their lives. As we all know, we don't make changes until we want to make a change. Nagging, suggesting, inviting, etc, don't seem to work.
This is such a good question and I totally get this. I'm right now working on my father in a number of health areas, especially healthy diet areas. The key is, first of all, knowing the person. Knowing the psychology of that particular person and looking at what will motivate that person. For some people, pain is a great motivator. For other people, aesthetics is a great motivator. For others, it is research-based. Show me an article or research that says if I do X, then Y is going to happen. For some people, nagging may work but that tends to be the least effective, and I hate the word nagging. Coming from a loving place is important. The more critical you are of the person, the more power you lose. Let's say you have a spouse that is overweight, criticizing their body is unlikely to get you results.
Coming from an angle of, "I want to be able to share life on this planet with you for as long as possible. I'm worried that you're hurting your health. Let's talk about what you might be willing to do to live longer and have a healthier life." It's knowing the psychology. At the end of the day, you can't make someone do something that they don't want to do. It's particularly hard when you're someone who lives a healthy lifestyle. I'm vegan. I exercise seven days a week. I'm obsessed with my Peloton. I get where Amy is coming from. It's very hard when you see other people making choices that you know are going to lead them to an earlier grave than they would necessarily need to have.
It's hard to relate when you're someone who has so deeply integrated into their lives. Part of what's important to understand is that when we look at studies of people who exercise regularly and people who change their diet, there is a positive association for those of us who have integrated it into our lives. For example, they talked about this in the book The Power of Habit, when they looked at studies of people who exercise for the long term on a regular basis and ultimately lost weight, what they found is that there was an association between exercise, endorphins, feeling good, accomplishment, and all of this stuff.
What we forget when we're people who exercise regularly is that when people first start out exercising, they don't get any stat. Exercise is painful and challenging. You oftentimes feel like a failure in the beginning because you can do that much. Especially if you have a partner that exercises a lot, you look at them and you're like, "My wife is lifting heavier than I am. I feel terrible." It starts out with a negative association. The person who's making the change has to tolerate the negative feelings associated with exercise for a temporary period. If you first start running, you're not going to get endorphins. You have to have a certain level of fitness to get those endorphins. You're also not going to get a feeling of accomplishment.
You may get a feeling at the end like, "I did something hard and I challenged myself." When I go on the treadmill, in the beginning, I'm not a natural runner. I've talked about this a lot. It was painful and hard. Getting through twenty minutes was killer. Now in my long run, I can do an hour and I can look back and go, "I'm so awesome. This is amazing. Look how far I've come. That feels great." Even if that hour doesn't always necessarily feel great, it feels great in the end. Even when I'm doing it, it feels better than it did when I did the twenty minutes in the beginning.
It's understanding the psychology behind it. Also, if you're encouraging someone to make changes, you're better off encouraging them to make small changes and doing it incrementally than being like, "You should be working out every day as I do." Instead, "Maybe you can try a five-minute stretch class with me," or "Would you be up for doing a five-minute core class?"
Some days you don't want to run out of ache. You want to relax your body but still try and break a sweat.
Click To Tweet
I've had a lot of friends who've approached me because I post all of my workouts on Insta Stories. They have said, "I would love to start working out. Can you help me?" One of the things that I always recommend is to start with Emma's Crush Your Core because it starts at five minutes. You're on the floor on your back. You're practically laying down. It's hard. You build up but it will give you a feeling of accomplishment and help you integrate exercise into your life. To me, that's the perfect starter.
I don't think my body makes endorphins. I still get none of that. I have undorphins.
Are you doing any cardio? I know you're doing weights.
He does a little bit. He does floor-based HIIT cardio-type things.
It's what the MetPro people make me do. It feels like cardio by the time I'm done, but no endorphins. Is that a medical condition? Is that a real thing? Do I just not make them?
It's not but what's probably happening, and this is just a hypothesis, is that you're not doing cardio long enough to get that.
It feels long.
Those HIIT cardio classes are killers. That's part of my new workout regimen. I do two 10-minute HIIT cardio classes. Each time, I'm like, "How am I going to get through this? I don't know that I'm going to be able to get through this." Somehow you do. I do find that I get endorphins on the bike and on the tread. I've never gotten endorphins doing a HIIT cardio class. Maybe it will come one day. Maybe I'm just not at the level, but where I see it the most is the tread and the bike.
Thank you so much for joining us. Until next time, where can people find you?
You can find me on all social media. On Instagram @DrJennMann. As I mentioned on Insta Stories, I post all of my Peloton workouts.
—
This next story makes Crystal very jealous. Not that you've ever been running for this job, but Cody Rigsby will be hosting the album release party for the latest from Pink.
I feel like a teenager and I need to put dead emojis like little skulls and crossbones. I love Pink so much. I am such a huge fan of Peloton and Pink. I remember when I first started taking Peloton classes. I think it was the second year that they did Homecoming. They were like, "Everybody, submit your favorite songs for Homecoming. What songs do you want to hear?" I had Pink's Get The Party Started, Rockstar, and all these fun Pink songs because I love Pink so much. I feel like she's amazing in every way.
I feel the same way about Pink as I do Lizzo. I have a huge girl crush. I think she's one of the most amazing people ever. I am so incredibly jealous. Cody is going to be in the same room, and they're going to be hosting together her album release party. It is going to be live-streamed on Friday at 4:00 PM, the same day that this episode is going to be released. I will be listening, I guarantee you. I am super jealous of him. You also can put your questions on Instagram for the Q and A. They're going to have Q and A.
If you never get a chance to see Pink, you should. Even if you don't think you're a Pink fan, her concerts are next level.
I had said on social media how excited I was about this because this means we are going to have another artist collaboration.
I can't imagine that that isn't also in the works.
Everyone starts telling me about all the Pink classes. I know. Do you think I missed the Pink classes?
With the head injury, maybe they thought you forgot. They're trying to help you out.
That's fair. I'm excited that they are going to have a new album. The new album will be included. I'm so excited about that.
That's what Instagram and the internet generally need. It needs the ability to whisper to be like, "I'm not trying to be a jerk."
I know you're joking, but I saw that on Facebook or maybe it was on Instagram, you can send people messages and use #silent, and it will send it to them without giving them a notification.
If they don't get a notification, then they will never see it.
You can claim that they had it. It seems a little sneaky.
There's passive-aggressive, and then there's passive-passive.
I thought it was interesting.
Chelsea Jackson Roberts had her first live class after coming back from maternity leave.
She was so excited and it was great to see. She got so much love from all the instructors. It's nice to have her back. It's nice to see all the moms coming back from maternity leave. I love having all of our instructors back. I'm glad they got to spend so much time with their babies.
We had a couple of instructors at the Super Bowl.
Jenn Sherman was at the Super Bowl. She got to go to Arizona. She was very sad about the outcome. That's what Missouri does to you. It makes you sad.
I'm not a sports guy. I was like, "What does that have to do with Missouri? Oh yeah, we had a team in the Super Bowl." I legit had no idea what you were talking about. Also at the Super Bowl was Aditi Shah.
She was there but she went for the commercials though.
I don't think they showed them at the game.
I don't know. Maybe they show them on the big screen.
She went for Rihanna.
That makes sense. She went to go see Rihanna.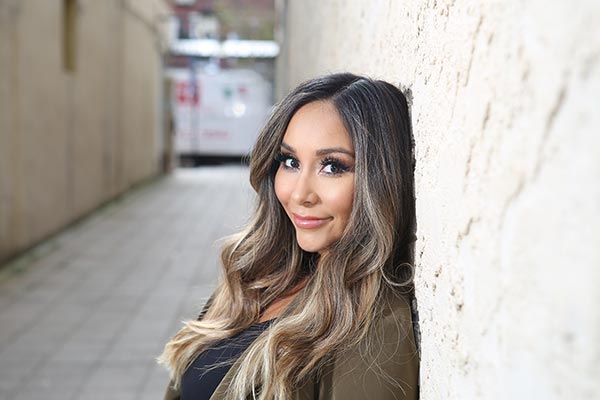 The game was so amazing that Rihanna got pregnant.
All the people are talking about it. Everybody's talking about Rihanna being pregnant and the comforter she wore. I don't understand why the hate. Why do people care so much? I don't understand. Why does everybody have to judge?
They're middle-aged men who are upset that they don't have classic rock at the Super Bowl anymore. That's why. Logan Aldridge is in Men's Health Magazine that's on the rack. I don't know if it has been online yet.
It's not. I reached out to Logan and asked him when it would be. He was thinking it was going to be next week. We will be posting that as soon as it hits. He is featured very prominently in the centerfold, right in the middle of Men's Health. He is so excited, and I loved that he posted a reel of him doing the photo shoot. He's strong. He's doing these power push-ups and handstands. He is incredibly strong. Logan is an incredible guy and such a sweetheart. I'm so thrilled for him. It's so cool. I know that it's important to him to be able to highlight the inclusivity and to get it out there for people who are differently abled. It's awesome that he's able to do that as well. Congrats to Logan.
Team Wilpers has their first-ever run challenge shirt if you want to scoop one up.
People have been doing their run challenges and talking about it. People have been asking for shirts for a long time and the shirts are out. They might be sold out by now but they are listed, so get out there and get them.
Tunde was on Good Morning America.
I did not get to watch all of this, but I heard that the lady she was there with on Good Morning America was not ready for Tunde. She was standing there like, "What did I get myself into?" She thought she was going to do a cute little workout. She didn't know that it was Tunde.
The sh*t was about to get real.
She had no idea. Tunde kicked her butt in the best way. In that little scene right there, she's like, "I'm glad I didn't wear short sleeves because my arms don't look like you." Tunde was like, "Stop." Seriously, Tunde's build is amazingly strong. She kicked this lady's butt and she was on Good Morning America. Congrats to Tunde.
We'll get used to saying congrats to Tunde. We got a lot of Tunde stories. She has a new commercial. It doesn't look like a TV spot. It's designed for the web, but for her Nike partnership.
It's called the Futurist Female. I love that Lynsey Buckelew does all the hair and makeup for most of the Peloton instructors. It's cool that she got to do hair and makeup for Tunde for this particular ad as well. It's very cool that Tunde is getting featured in another Nike ad.
Tunde sat down with GetPocket.com and talked about how she makes the most of her downtime. We're going to need a Tunde sweeper.
Maybe we'll have a whole new podcast just about Tunde.
She might sue us. She's like, "I'm going to have a podcast about Tunde."
She has one called Speak. She did that one for Peloton for a little while. Maybe that's going to come back in May though. That could be because it's a couple of months away. At any rate, Tunde got to do this article. This talks about she's a Nike global athlete and a Peloton instructor. She also talks about, "This is how I have time to relax and what I do with my time to relax," which I suspect is not very much time at all. She got a lot going on.
She's very much on the go.
This one is all about Alex Toussaint. The Applegate Farms is doing a feel-good pro. They have this lineup of feel-good pros. Who else says, "Feel good," like Alex Toussaint? Feel good. Look good. Do better.
 Applegate has meat that has been ethically sourced.
They are humanely raised with no antibiotics ever. For people that eat meat, that is important. Some people choose not to do that and that's okay. We're not looking for you to weigh in on it. I think it's cool that he found another sponsorship. This is different than what a typical sponsorship is. He's up there with some big names like Tiffani Thiessen. I am not familiar with Melissa Urban, who's the other person on the panel. It says that she is the Whole30 co-founder and CEO. Congrats to Alex.
Jess Sims was on the Today Show. We had dueling Peloton instructors on the morning show. Were they on the same day?
I don't think they were on the same day.
Do they compare ratings and getting in a fistfight in the break room?
Jess Sims and Tunde love each other. I don't think that would be a thing. Look at how pretty she looks. She's done up so nicely.
I don't notice other women.
That's nice.
Back to the Cody stuff that we alluded to earlier. He was on ESPN 101. This is a St. Louis radio station.
We're right here. Come on, man.
I know this station. I think we have more listeners.
I know we do. That's sad but true. They probably had a huge influx for this particular thing. A lot of people were talking about how fun it was that they played Smash or Pass with the sports mascots. That's right up Cody's alley. I love it. That's very fun.
He also had a Valentine's Day post for people.
"Ways to spend your Valentine's Day." It was all images from TV shows or books and things like that.
It was like, "Not with Shrek. Not eating Ben & Jerry's. Not being sad and drinking," Finally, "Yes to reading the Ethical Slut or probably more accurately being an ethical slut." There's nothing wrong with that as long as you're ethical about it. We have a team up.
It's going to be Leanne Hainsby and Cody Rigsby doing a Pop 241 Ride. It's going to be live from the Peloton Studios in London. I guess Cody is going to London. I wonder if this has to do with his live acting or his scripted TV. We never heard what that was.
In that post, he was learning these lines like he was going to do it right then.
Don't be discouraged. Keep going.
Click To Tweet
I suspect it has nothing to do with it, but it's fun to think about.
What is a Pop 241 Ride?
I have no idea. Do you think that's a band maybe? Is it a type of pop?
I've never heard the phrase Pop 241 so I thought you would. I thought maybe it was a workout thing that I didn't know.
I got nothing.
It must be British.
It might be something the kids say. We're out of touch.
That is true. Ally Love spoke at the Tampa Tech summit called Synapse.
I thought this was so weird and out of the left field. I thought it was interesting because they mentioned that she was a spokesperson there. This is the sixth year they've done this. They talk about all these different things including Chat GPT. It talks about how she was a speaker there. I didn't expect that. It doesn't have anything to do with anything else. Don't get me wrong. Peloton was cutting edge. I don't mean that to be negative or mean. I love Peloton.
From the cutting-edge standpoint, she's not building the bike or designing the software. She's an instructor. That's a different role for a cutting-edge tech company.
It probably would make more sense if I actually got to hear the speech. I thought it was interesting. I wanted to make sure to call it out.
If you would like a signed copy of Robin's book, you can do that. Mother's Day is around the corner.
I still haven't gotten through Valentine's Day over here.
I forgot to bring your present home from work again. I was so focused on leaving early to get the police report. That's what I got you for Valentine's Day.
I will take it.
I got you the police report.
It is not the most romantic in our lives this year. Back to Robin. There's this motivational Monday episode coming up and you can be part of it. It's the Motivational Mondays episode. If you leave a comment telling them what makes you strong, you get a chance to win her books, Strong Mama and Strong Baby. You can listen for your chance and hopefully, you will win.
Speaking of Robin, she has been making the rounds on the podcast. She was on the Visualize Your Reinvented Life podcast.
Motivational Monday's Conversation with Leaders. That was on February 13th.
She was also on the Overpriced JPEGs podcast.
That's an interesting one.
I think they're taking a shot at NFTs because that's what people say about NFTs. It's like, "Why would you pay for a picture? What do you care? Why is my screen grab of an NFT less valuable than your NFT?"
Considering that she's into NFTs, that's a big thing for her. She's probably talking through it. That was episode number 78, Peloton Instructor Robin Arzón on the Swagger Society and Building Community With Digital Collectibles.
Jon Hosking was on Channel 9 in Australia giving some beginner's running tips, which makes sense while he was down under. It's a member event.
They were saying that he was showing off his running stride, which is interesting because I take classes with him all the time. I've never paid that much attention to his side running stride to be able to see the length of it. He has long legs and a big stride. That's crazy. They also use a smaller tread. That probably makes it stand out even more. This article also goes into how to find your stride pattern and how to fine-tune your stride pattern. There is a lot to this article that is helpful for new runners. Make sure you check that out.
Hannah Frankson was partnering up with Specsavers to talk about her first time.
Did you listen to this whole thing?
I did. It's about your first time wearing contacts.
That's what I thought. It's funny but it's a cute little ad so I wanted to include it. It's a little cheeky as the Brits like to say.
Cliff Dwenger is hosting an English-language Gospel Ride coming up on Sunday if that is your jam.
A lot of people like to take those classes. Since it's in English, I wanted to make sure that we mentioned it so people can keep an eye out for it.
Coming up next, Angelo has tips for those of you who like to intermittently fast.
—
Joining us from MetPro is Angelo. How's it going?
It is wonderful to be back.
It's wonderful to have you here. You might remember that we started gathering some questions from our Clip Out community. We have a brand new one for you. David Howenstein would like to know what should a person focus on for intermittent fasting or do you agree with a fasting program?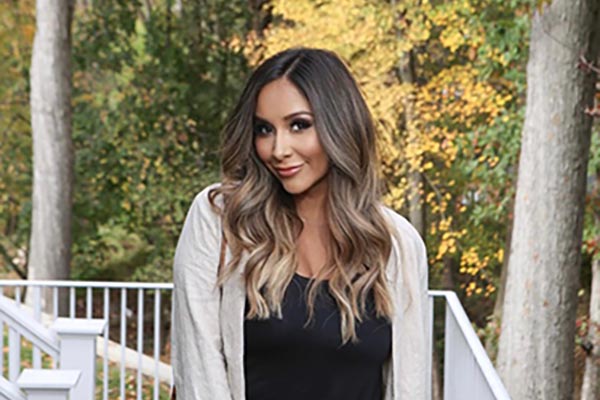 Let's dive in. Like the answer to every question that you will ever ask me in these segments, the answer is always it depends.
Are you running for office? What is going on?
This is why there is so much value in knowing your metabolic profile because that's what it depends on. What should you focus on? If you're doing intermittent fasting, you should be focusing on weight loss. David, don't do intermittent fasting and focus on PRs or hitting new heights of athletic performance. I know there are the guys in the commercials on YouTube channels who say, "I'm getting stronger every day on intermittent fasting." They would be getting stronger still if they weren't. Trust me. Training plus fuel equals your best performance. That said, if somebody is doing intermittent fasting, their goal is weight loss.
There ends up being a few tentacles to this that are important. People just don't understand when they're diving into something. One of the most common questions we get asked is, why are you not using that science when you use so many different sciences? We're highly diverse. We use macronutrient rationing, carb manipulation, calorie control, glycemic load, meal timing, and six different modalities of training.
I say usually here because there are even exceptions there, but we don't usually use intermittent fasting because what's going to happen is when somebody is trying to lose weight, there's going to be a cycle. You're going to do X strategy to lose weight. In our minds, we're going to do X energy until we get to the weight we want to be, then we live a balanced lifestyle. It doesn't work that way.
You're going to do X strategy and you're going to lose some weight. You're not going to get where you want to. Your metabolism is going to go, "I get it." It's going to acclimate to that. You're still going to have 20 pounds to go or whatever the case may be. Knowing that's going to be the case, no matter how great a program it is that you dive into, when you hit that point where now your body is acclimated to your strategy, through exercise, volume, intensity, and modality, we've optimized your meal layout nutritionally for the strategy you're implementing. You're still at a point where your body is not giving up more pounds, then the third lever is going to be we have to speed your metabolism.
That's the point at which you are at a disadvantage with a more aggressive intermittent fasting strategy. People ask me all the time, "Do you lose more weight by eating small meals frequently or eating 1 or 2 bigger meals?" The answer is you're going to lose about the same, given what the calorie content is and what the volume of food is. An average person who's used to eating 2,000 calories a day or it could be much more or much less, we're just using that for illustration, and spreads those 2,000 calories out over 5 or 6 small meals and snacks throughout the day, versus someone who eats just 1 or 2 times a day will both lose about the same weight.
There are nuances here. If exercise is involved, you can make an argument that the one spreading it out will recover better and have more energy and therefore, lose more consecutive weeks. By and large, from a pure weight-loss standpoint, it's about the same. The problem we get to is that point that I talked about earlier where you do hit a plateau. Everybody will plateau. At that point, we have to get your body used to more fuel. That's where there is the trade-off. I'm not saying intermittent fasting is bad because there are scenarios and there is a science to it. That's where there's a trade-off because it's exponentially harder for me as a coach to now work with someone who's used to only eating bigger meals once or twice a day to get them used to more fuel without gaining weight.
If I have someone who's used to eating 4, 5, or 6 times a day, I can gradually increase their intake with minimal or no weight gain sometimes. Occasionally or about 25% to 30% of the time, we can even lose a few more ounces while increasing their intake. If somebody is only used to eating once or twice or only have 1 or 2 meals to add those calories and carbs to. Usually, they're already fuller meals because they're going to be hungry if they're only eating with that frequency. That's where it gets a little bit more tricky, which is why you get that rebound weight gain a little more aggressively coming off something like an intermittent fasting style.
That's not to say it doesn't have its upsides. The principal upside is not what the gurus will sometimes over-emphasize, "It's how your biology and hormones work when you're only eating once a day." There is truth to that. There is science behind that, but that's not the principal factor. The principal factor is you're eating less calories. You're eating less food or you're eating less carbs because you're eating less often. As a human being with a busy lifestyle, generally speaking, it is easier to consistently eat less calories when you're skipping meals versus having to eat just right at each meal or snack. That takes more effort, more preparation, and more thought.
It's simple math. Instead of having 1 or 2 opportunities to eat something wrong, you have 4 or 5 opportunities to eat something wrong. From a behavioral standpoint, sometimes people who are struggling to get on board can find that they can compartmentalize the timing of their meals and lower their calories. I want to just eliminate the myth of because you're only eating in this 2 or 3-hour tight turnaround. It's blown out of proportion. We know that because of people who've gone through gastric bypass surgery and different interventions of a surgical nature. What we find most of the time is they end up coming out on the other side, eating small meals very frequently.
That's not always healthy either. I've known many people, they'd wake up and eat a couple of Triscuits and usually, a handful of M&M's a little later. Maybe they get one meal that's healthy and nutritious throughout the day. I'm not saying that's how you should do it, but this is the stuff I hear but hand over foot, they're losing weight.
Many diets are out there, whether it's intermittent fasting or low carb. I feel like the more we talked to you, it's more about the personality quirk of the person. There are a million different ways to get there. For some people, that's the easier way to do it because of how they're wired for whatever reason.
I'll give you two examples of when I instructed a client to use intermittent fasting. The first example was I had a client who had a voracious appetite. He would have long workdays that required him to wake up early in the morning. What was happening is he was getting up and training at 4:35 AM, and then he was needing to eat 2 or 3 times before lunch. After that intense training, he had this voracious appetite. He kept eating throughout the day.
In his case, what we did was we had him sleep a little more in the morning, and repositioned his workouts to be right after lunch, though it meant he didn't have as much time. I had to shorten his workouts. He found that having breakfast a few hours later, which in his case was about 10:30 or 11:00 in the morning, was still a significant switch. He was still eating 4 or 5 times a day, but he was able to tolerate a significantly lower calorie load and still recover from it. That enabled him to lose weight.
Another example is I had a gal who was one of the TV personalities that went on those deserted island-type deals and survive for 30 days. You're going to eat the bugs and the winner you get. She didn't need to lose any weight. She wanted to gain a couple of pounds. She was terrified that she was going to have low blood sugar and have a ravenous headache and feel miserable the whole time because she would eat every few hours. I worked with her for about six months leading up to the show. What we did was we slowly got her down to just eating breakfast, lunch, and dinner, no snacking. After that, we took out her breakfast. She was just doing lunch and dinner, then about three weeks before her leaving for the show, she would do just a big dinner and a snack. We did that to recondition her metabolism to running slower.
Here's the big shocker, eating less often doesn't speed up your metabolism. It slows it. By the way, and I'm telling myself here, so does eating less calories. Even if you're spreading them throughout the day, eating less calories also slows it. The key is we want to hypothesize a strategy that's going to work for you so that way, we can reduce intake in a way that we can strategically recover from on the other side. That takes a little planning. When we have your metabolic rating and we know where you're starting, it makes it so much easier to determine if you're a candidate for this strategy, that strategy, or another strategy entirely that maybe we hadn't thought of before.
To just drive the point home, when David asks the question, what should you focus on for your intermittent fasting? The question is bigger than that because it's, what is the strategy that works best for David? That's where having a personalized approach from MetPro is where you're getting the bang for your buck. We've talked about this before. Tom and I have completely different strategies, and everybody we've talked to who's on MetPro is very different. It's not the same because we all have our own little quirks and our own little things that work for us, not only in our head but in our metabolism that we need to change.
Before we go, remind everybody where they can find MetPro if they would like more information.
MetPro.co/tco for The Clip Out. Thanks so much, guys.
—
Peloton had a fun post for Valentine's Day with Peloton-specific candy hearts.
They did. "Bring your own energy. Do epic sh*t. Yes or yes." I really wish these were real. I love them and I want them. I would have kept them and not eaten them.
You wouldn't have eaten them because these are the worst candy ever.
That's not true. Black Twizzlers are the worst candy ever. That's some nasty stuff right there. Anyway, I like the Candy Hearts
Lanebreak has a new level. This time, featuring Silk Sonic.
Thirty minutes and an evening with Silk Sonic.
That's a pretty short evening, silk. You got to phone it in.
When you're on Lanebreak 30 minutes feels like a long time.
Peloton apparel had restocked the Callie Gullickson line that was so popular.
"Bring your own energy" is still popular. The first time, it sold out in 40 seconds. This time, it sold out in ten minutes. Everything gone.
This is like talking about 2018 again.
They told everybody ahead of time. It was funny because people were like, "I cannot believe it sold out in ten minutes." I was like, "There are six million members who all knew what time it was dropping." It's not that crazy when you think about it. There are not going to be six million pieces of each item. That's not a thing. You got to log on early.
There are probably six million people trying to buy them.
No. I'm just saying that you can't have enough for every single person who's a member. That's all I'm trying to say. I thought it was funny. That was a restock, which they did fast this time, and they told everybody they were doing it, and it's still sold out. People are still sad.
Peloton got mentioned in the new Netflix movie called Your Place or Mine, which stars two Peloton users.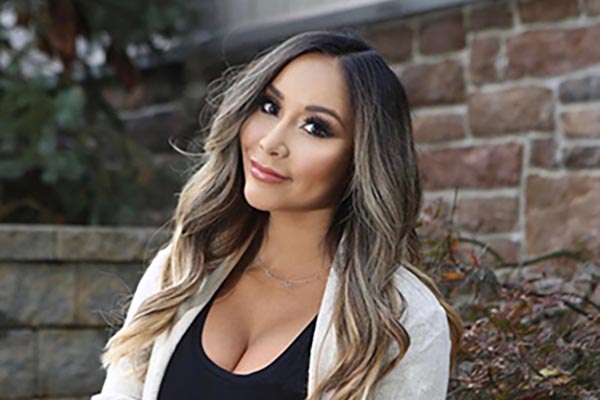 Reese Witherspoon and Ashton Kutcher.
Both of whom have turned down interview requests, so I have to toot our own horn. I guess it was Tig Notaro who actually made the reference.
Who is Tig Notaro?
She's a comedian. She ended up accidentally going viral because she got cancer. She went to the club one night after her cancer diagnosis. Instead of doing her routine, she started spilling her guts about her cancer diagnosis but it was also really funny. She was sad and scared, but she was funny while she was telling the story. I don't even think she recorded it. Someone there recorded it and it went viral. Louis C.K., back when that was an okay thing, amplified that. She ended up getting a deal out of it, but she's funny.
Good for her. Apparently, she said to Ashton Kutcher while listening to his tale of woe over failed relationships, "Oh my God. I've got ten of these," pointing to a coffee. "I'm out of my mind. I need to hop on a Peloton or something." That's great. Hopefully, I will get to watch that at some point soon.
It's on Netflix and it's a romcom, so I don't know why you wouldn't.
It feels like my Saturday thing when you're gone all day, all by myself.
It's going to shove it down your throat eventually.
It will serve it right on up to me. I'm the demo.
For those of you who would like to see Crystal pre-injury besides the 295 episodes before this, she was also on Jay Nixon's podcast.
This was a lot of fun. We had a great conversation about the Peloton community and the shift in my thinking of how much exercise had always been a thing I had to do. I realized the thing that kept me coming back to Peloton was that it was fun. It was a fun conversation. I had a lot of fun with Jay Nixon, and so I want to tell everybody about it. If you want to check it out, it's episode 241 of Thrive Forever Fit.
—
Finally, we only got one birthday and it's from Ross Rayburn. His birthday is on February 19th.
Happy birthday to sweet Ross Rayburn. I took his healing meditation. I had to keep my streak, plus it was Ross Rayburn.
You also need to heal. I feel like it counts. I don't feel like it's a cheat.
Ironically, it talked about how you should have a strong backbone of a core of healing going up through your body, through the bottom of your sacrum. I felt nothing strong about my backbone at that moment because that was one of the first days that I try to come home. I was like, "I need to retake this one when it doesn't hurt so much." I love Ross. I love his voice and I love his motivations. Happy birthday, Ross.
Coming up after this, we are going to replay an interview from two years ago. We got to sit down and talk to Snooki about her love of Peloton, so stick around.
—
You've seen her on Dancing with the Stars, The New Celebrity Apprentice. She was at WrestleMania and competed, but you probably know her best from Jersey Shore. Ladies and gentlemen, the party is here. It's Snooki. How is it going?
How are you guys?
We're good. It is so awesome to have you here. I know that you ride Peloton. I'm curious, when did you originally come across Peloton and decide, "This is for me?"
I've been working out for several years hardcore now, ever since I had my baby, my first son. Lorenzo is going to be nine. When Peloton came out the first year where it was getting popular and you've seen all the commercials, I was like, "I have to get the bike." I ended up getting the bike, but I'm more of a runner. Before the tread came out, I was all about the bike. I was forcing myself to do it. I don't use it anymore because I have the tread now. It's my therapy. If I don't run or if I don't do my cardio, I'm a cranky miserable mom. It's my saving grace. I have to use it every single day.
Do you have a Peloton tread or another tread that you use Peloton content on?
I have to get to Peloton tread.
Are you worried about your safety with the Peloton tread and the recall? Are you okay?
They come and install it. They're like, "You have kids. You always have to put this thing in there, and make sure they're not around the equipment." When I workout, my kids are not allowed to be downstairs with me. If they are, they're in the total opposite direction of the room, and they're not allowed to go in the gym unless I'm in there. I'm not worried about it, but I could see how something bad could happen.
It's still heavy machinery, so you still have to be careful. You were already working out and going to the gym. Has Peloton changed your fitness level at all since you're doing it every day? Does that make it easier to stay in shape?
I feel like it helped my cardio because I was weight training with my trainer. We'd been doing heavy-weight training for a while. It helped me with upping my cardio and running faster, which is good. It helped overall with my workouts.
I know that you use the bike because the bike is made for somebody who is 5'4″ and above. There were a couple of articles that came out about if you're shorter than that, the bike is not made for you. I was curious if you had any tips for anybody out there who's on the shorter side. What can they do to make the bike more comfortable?
All the settings have to be all the way to the front, all the way down. Everything has to be on zero, but it's still uncomfortable. Even when I work out in a gym, a lot of the equipment, it's not made for a small person. You have to do the form correctly. I feel like the bike is not that bad. It hurts my butt more than usual.
Are there any adjustments you have to make for the tread?
No. The tread is good.
I like that about the treadmill. It's more accessible for people. You don't need to know how to do anything. As long as you can walk, you can get on it and do a workout on it. I feel like it's super accessible.
You were a cheerleader in high school, I've read over the years. Did you do fitness stuff then or was it the beauty of youth that you could participate in an activity like that? That's intense cheerleading and some squats.
I did competitive gymnastics. When I was four, my mom threw me in there. I did that until thirteen and then it got intense. It was a lot. It's hard to be a teenager and also dedicate your life to that sport. Gymnastics got a little too much, so then I decided to do cheerleading because you could still do the flips, stunts, and all that stuff, but it's not as time-consuming. It wasn't all-star cheerleading, but it was high school cheerleading. I was the captain of my cheer squad. I still got to do all my back tucks and my flips, and still do the sport. After college, I did all-star competitive cheerleading. I did that until I got onto the show and then everything went downhill. I wasn't working out and I was drinking. I gained 50 pounds.
That has to be quite a culture shock when you're used to being fit in a certain size. I would think it would be difficult because with the nature of the show, you're incentivized to go party and drink.
I turned 21. It's my college years because I never went away for college. I went to the community. It was like my college years to gain the freshmen fifteen, go crazy, and enjoy yourself. I missed working out but at the same time, I had a blast.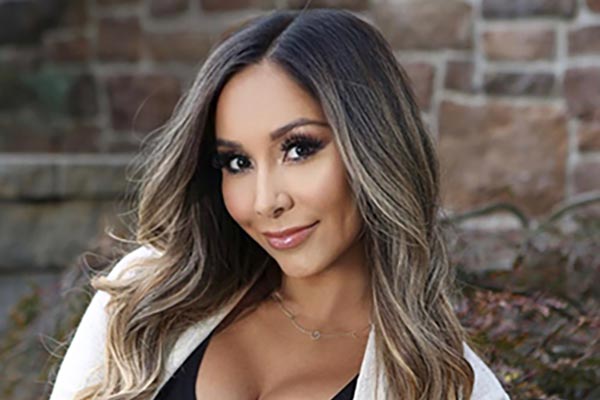 Were you at the top of the cheerleading pyramid physically? Not the hierarchy of the leadership.
I was the captain. I was the leader. We're called flyers. You have bases. The bases throw the flyers in the air. I was a flyer because I'm tiny.
You said that you're using the treadmill. Do you do any of the yoga content or meditation, or do you stick with the regular classes?
I love to take a break from running all the time because it is exhausting. Some days you don't want to run out of aches. You want to relax your body but still try and break a sweat. My number one classes are Adrian Williams' bootcamps where you're running, then you do the floor and the weights. I usually do those, but if my body is tired, I love the new barre classes that they have. I do meditation when I feel depressed. I'm like, "This isn't you." I do meditate then I sit in the sauna. I feel like Peloton has everything for me when it comes to my mood. I'm not always in a good mood. I'm stressed. I have three kids and life happens. I feel every class is catered to what mood I'm in that day.
Who's your go-to instructor for your everyday mood?
Adrian Williams. Don't get me wrong. All the instructors are amazing. I like to switch it up once in a while, but I feel like when I work out with him, I don't feel pressured. I feel like I'm chilling. He has great music. He pushes me but I don't feel like he's pushing me.
He's pushing you but you don't feel stressed about that pushing.
I feel calm.
Are there any instructors on a day that you're feeling super hyped, "I need somebody to kick my butt?" Who's that instructor?
If I want to die, I'll do the bike with Kendall. Kendall is my favorite. I become friends with her on Instagram because I'm obsessed with her. I love her energy.
I saw that the hardest-rated class on the bike is Kendall's Metal class.
The number that she throws out, I'm like, "I will never be there on my best day." Her class is 6,000 people. I'm 5,800th. I'm one of the last people.
It doesn't help whenever, first of all, being female. The less that you weigh, the less power that you're putting down. That affects the leaderboard.
It's a disadvantage for us. I hate seeing the numbers.
Do you hide the leaderboard?
I do. I don't usually do live classes because I can't mix the times, but when I do run and there are a couple of people taking the class, I make sure that I beat everyone. I'm on an ache, dying, and feeling like I'm going to throw up but I want to make sure that I come in the 1st or 2nd spot. If they go in front of me, I get mad at them. After, I give them all high-fives.
Is that the here now crowd that you're beating or is that the entire?
The here now. "You guys are jerks," and then I'm like, "Good job, everyone."
Do you high-five them as you pass them or do you laugh?
When I know they're not going to beat me anymore, I'm like, "Good job."
We watched a lot of Jersey Shore. I feel like I could put together a hilarious montage of all the times we saw you peeing on the show. I remember reading on your Instagram that you had an incident where you peed on the bike, is that true? If so, what happened?
After three kids, you can't control it anymore. If you go hard on the bike, you know how you go up and then you go down, do that a lot of times, and it'll trinkle out. Once I said that, there are so many moms that DM-ed me that were like, "I'm so glad I'm not the only one." That happens all the time. Usually, if I know I'm going to go hard on the bike, I have to wear my Depend because I know it's going to come out.
Everybody is waiting on that Peloton rower, but maybe they need a device for Kegels.
Get on everything.
If they do come out with a rower, are you going to get that as well?
Anything they come out with, I'll get.
I know Jersey Shore gets a bad rap in a lot of areas. I would like to give it a legit compliment. One of the things I see the Jersey Shore shows do, both the original and family vacation, that I don't know I can see other reality shows do is you guys fight sometimes, but you legit makeup. You never see that on other shows like people are fighting and then modeling, owning your sh*t, apologizing, getting past it, and being friends again. People lose sight of that or people have never watched it, and they assume it's something that it's not.
I feel like we are all a family. We know we're going to work together no matter what. I hate drama, bad blood, and the big elephant in the room. It's not part of my personality. I'm here to have a good time and go home. When there is drama, it's hard for me. That's why I decided to step back and take a break because it's not the show that I signed up for anymore. When we do fight, we end up making sure that we makeup because we are a family at the end of the day. People do fight. It is what it is, especially when you're filming that show because we're stuck in a house staring at each other for three weeks. It's bound to happen. Overall, we just want to have a good time.
It shows. I like that you guys have a camaraderie. There's got to be drama because that's life. You all have strong personalities. You put people with strong personalities in a room together. Having said that about Peloton and the leaderboard, and you were talking about how competitive you are, do you ever ride or run with your real-life friends?
I used to do it with my sister-in-law and we sucked. That was nice because we both knew that we sucked. We were in it together and dying together. Jenni, JWoww, got the bike. She has been doing that. We've been trying to do a class together, but I prefer to die alone.
Does anyone else in your household use the equipment or is it all yours?
My husband uses it. He likes to do landscapes. He likes to do that, but sometimes he gets motion sickness.
Has he tried the new ones that they put out all those new fancy scenic rides?
I don't know if he's seen that. He's more of a scenic ride.
The guided ones with the instructors are cool. I don't know if your husband will like it if he likes the traditional ones, but I bet you would like it since you like the instructors. I'm also curious, do you have any advice for moms who are trying to fit in workouts? You love being a mom, but you have me-time where you're able to make that work. How can moms do that?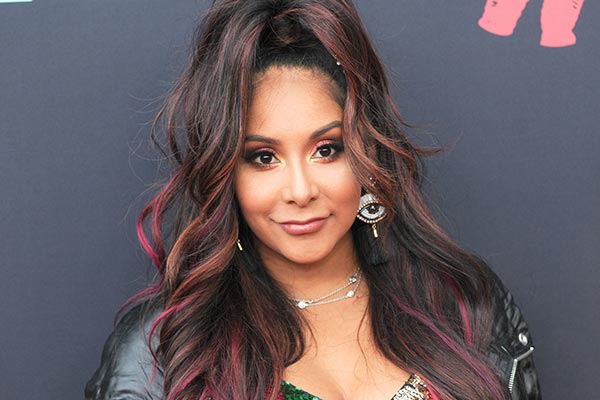 I feel like it's a lot, especially with three kids because you wake up at 7:00. You drop them off at school, and you're getting all your chores done. By the time you have a minute to yourself, it's already 7:00 at night and you're like, "I didn't even have time to workout or do anything for myself."
Even if you don't have the equipment and you just have the app, you can literally play it on your TV in your bedroom because this is what I sometimes do if I don't have time. When the kids are in bed, I'll do a twenty-minute bodyweight class to get something done and I'm sweating. I got it done and I feel good. They even have ten-minute stretching. I know moms can be busy and it's a stressful life being a mom, but taking the twenty minutes even right before bed is worth it.
Do you ever envision taking a class in the studio when that's allowed again, or do you think that would be too much?
My good trainer friend, Adria, has been trying to be an instructor for Peloton for several years. She's been sending her resumes. Right before the pandemic hit, we did Cody's class twice. They were going to start to do the tread classes, then that's when everything closed up. I was supposed to do a little press thing and I was going to run with one of the instructors outside and talk about Peloton. I started to do live classes.
Being in the studio is amazing. I do love doing cycle in classes because you get the vibe, it's all dark, and you're all sweaty. It feels like you're in a club because you're listening to the club music, and spin classes. I was doing that and then everything shut down. Hopefully, it'll start up because I want to do Adrian's class. I will die. That's the first class we're going to run to.
Is that the instructor you're supposed to do the press thing with or was it someone else?
I forget who it was. It was a girl. It was right when the tread came out. They wanted to do something with that. I got upset because COVID ruined everything.
Do you want to tell people about your podcast and what happens there?
I've had my podcasts for several years. It's with my gay bestie and makeup artist, Joey. We've been doing virtual live shows because right before the pandemic hit, we were touring and selling out all these venues, doing our live podcast shows. It was so much fun. We ended up doing live ones. We're doing a live one. You literally just sign on. It's a girls' night and we're drinking. We do interact with bands. It's a big Zoom of all of us drinking, and being stupid. It's called It's Happening with Snooki & Joey. It's a podcast where you're listening to girlfriends issues. We also do celebrity gossip, but we report everything wrong. We have no idea what we're saying.
I don't know how closely you follow Peloton. I can tell you love them. Were you part of the Homecoming that happened? Were you watching all of the events that happened or did you get involved in any of them?
I saw it was happening, but then at the time, I was doing work and filming stuff, so I didn't have time to be a part of it. I love all that stuff. I love the fact that they do that because it's fun stuff for all of us. It's not a regular class. You're excited to do something different.
I'm a huge fan of not just the products but also the company itself. Is there anything that you nerd out about the company itself? Whenever we went to Homecoming, they had big foam high fives. I nerded out about that, that they gave out. Is there anything that you love or you're a fan of?
I feel like we could add some mimosas. We could add alcohol and pizza. Sometimes we should be rewarded for killing it.
I feel like it's a real shame you couldn't go back in time at a time machine and go to the studio whenever they first opened because they used to have parties in the studio with all of the members. They weren't supposed to have things in their solo cups, but they had stuff in their solo cups. It was a blast.
I only did two in my life. You would kill it with all your friends, do the mud run, and then everyone will go to the bar and celebrate after.
It motivates you and let all that adrenaline out in another healthy way. I know that you mentioned you had worked on a collaboration. There are lots of other collaborations that Peloton is working on. Would that be something that you might be interested in with Peloton in the future? If so, what would you envision that looking like?
A collab like what?
They did the thing with Shonda Rhimes, where it was the Year of Yes. It was all inspirational. What if they had a Snooki version where it was like people being real?
I'd be down for that. All real, no filter because that's me all the time, especially as a mom. We had Mother's Day, everyone was posting all these glamorous pictures and their dresses at brunch with their kids, these Ralph Lauren outfits, and here's me begging my kids to take a picture with me at 7:00 at night so I could do my post. We're all in pajamas. No one's looking at the camera, everyone's yelling at me, and I have no makeup on. I'm a mess. I like to get real like that and not try and make everything look like it's perfect because it's not. That would be my thing. It's keeping it real. The classes would be all house music.
Do you ever take Ben Alldis's classes? He does a lot of house music. He's one of the UK instructors. Have you ever tried a DJ Ride or Run?
DJ is so cute because he's so dramatic and gets into it. Two minutes in, he's sweating more than me. I love his vibes.
He's motivational and real on his Instagram.
He watches you while you're dying.
I love how he talks about his struggles with body image and mental health issues and is open about all that. I love that about him. What about the shop that you have? There are a couple of locations.
I had The Snooki Shop online for a while. I always wanted to have a physical store to be like, "I have a cute little shop, come in." I ended up opening that a few years ago. I opened a new one in November 2020 in a town close to where I grew up, Beacon, New York. I have my one here in Madison, New Jersey. I'm looking at places in Long Island because I have a lot of fans there and Long Island is amazing. I'm trying to expand. I love being a store owner because I love clothes and leopards. The fact that I can have a store filled with leopard stuff, I love it.
Did you open a store in November 2020?
In the middle of COVID?
I don't know why. I don't think about things. I feel like that's why I'm so successful because I don't think and I go. Usually, it just happens and it works out. I decided to open in November 2020. It's not the best but it's working.
You don't get in your head about stuff. You just do it.
I'm a Sagittarius, so I just go. I feel like if I think about it too much, it'll never happen. I go with my gut feeling. I'm very intuitive. I was like, "This has to happen right now."
Does your actual home closet look the way a boutique does? I envision that it does for some reason.
The colors in my boutique are black and white and then hints of gold. My walk-in closet is black and white tile. There's gold everywhere. When I built my house, I made sure I had this closet and I was like, "I'm going to pretend this is like my store but it's my closet." Everything came to life.
Are you drowning in Peloton-branded clothes as well or are you like, "I got my own boutique. I don't need that stuff?"
I like to support myself, but I also love Peloton. When I do workout, I'm either wearing Snooki Sport, which is my stuff, or Walmart.
She said keeping it real. You don't get much more real than Walmart.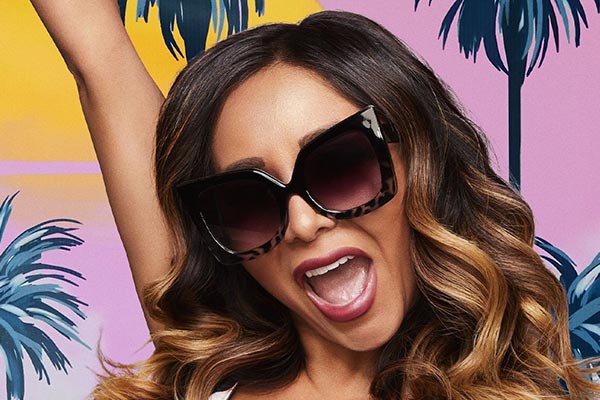 I have a little bit of an addiction to Via, the boutique.
I go to Walmart once a week. It's bad.
You can't just buy one thing when you go to Walmart. It's all the things.
Do you have any advice for people just getting a bike or a tread?
I told Jenni this because she got the bike. Now, she's on it every single day and she's getting better and better. I warned her. I was like, "Girl, it's not easy. Do not take Kendall's class. Go to the beginner's class." People try the bike out and they're not ready for it yet. It can be discouraging and be like, "I made a mistake. This is not for me." Take it slow. It takes time to be able to go into the intermediate classes. It took me three months to be able to do an intermediate class on the bike. Don't be discouraged. Keep going. I've been there. I'm still there when I get on the bike because I've been running. When I do go on the bike, I'm like, "I'm a beginner again. This sucks."
I always find that so interesting that you would think running would make you better on the bike, but it makes me worse on the bike. My output goes down. I could run every single day. I get on that bike and my output goes down. It drives me nuts.
It's crazy because my output on the tread is almost 400. My output on the bike is 120. I'm like, "Now I know where I'm good at." I like running.
I get that though. It makes you feel like you're better at it.
It does for me, but there's also something about running that's a little more meditative than a spin class. I love spin classes, but there's something about the rhythm of running that makes it a little more meditative.
I feel like I'm moving more. I feel like I'm killing myself more because I'm moving my whole body. On the bike, I feel like I'm sitting but my legs are burning. I do love spin in a class. Once Peloton opens, I'm there for classes, but just me on the bike, I can't get motivated.
Are you comfortable with sharing your leaderboard name with people or not?
I do have Mama, which is my public one. I have it on there because I got so many requests that it was overwhelming. I was like, "I just want to workout." I do have the Mama one, but I haven't been on there. I do have the private one that I'm going to keep private. That's what I use every day.
Thank you so much for joining us. We appreciate it. This was a lot of fun. We do appreciate you taking time out of your day. I know you have more important things than our little dog and pony show. Thank you.
I got a break from the kids, so thank you.
—
I guess that brings this episode to a close. You made it. Welcome back.
I did a whole hour. I did it.
Gina was great but I much prefer you. No offense, Gina.
You are pretty much the same person anyway.
It's too similar.
If I ever ask you a question and I want somebody else's opinion, but I want it to be similar to yours. I just ask Gina because you always say the same thing.
It is frightening how many times you have done that.
It's not just the same general advice. It's the same words. They are the same person. I love that about both of them. It makes me so happy.
Until next time, where can we find you?
On my couch, still healing. You can also find me on Facebook at Facebook.com/crystaldokeefe. You can find me on Instagram, Twitter, and maybe the Peloton leaderboard @ClipOutCrystal.
The meditation leaderboard?
There you go.
You can find me on Twitter @RogerQBert or on Facebook at Facebook.com/tomokeefe. You can find the show online on Facebook.com/TheClipOut. While you're there, like the page and join the group. Of course, don't forget our YouTube channel where you can look at Crystal's wound progression weekly. That is YouTube.com/TheClipOut. That's it for this one. Thanks for tuning in. Until next time, keep pedaling and running and rowing.
Important Links
About Nicole Polizzi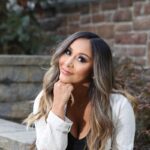 Nicole Elizabeth LaValle (née Polizzi; born November 23, 1987), best known by her nickname Snooki, is an American reality television personality.
She is best known for being a cast member of the MTV reality show Jersey Shore and starring in Snooki & Jwoww and Jersey Shore: Family Vacation.
Love the show? Subscribe, rate, review, and share! https://theclipout.com/