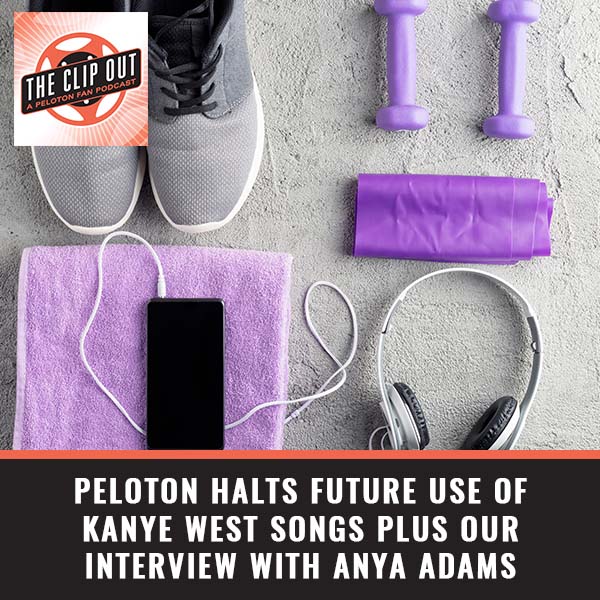 282. Peloton Halts Future Use Of Kanye West Songs Plus Our Interview With Anya Adams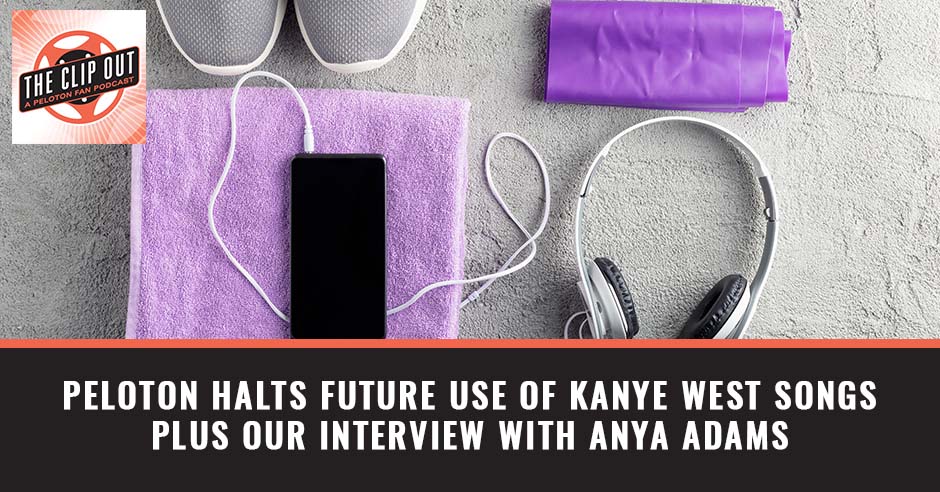 Peloton stops programing Ye (aka Kanye West) songs.
Babyface breaks the Peloton stream.
Rowing Bootcamp Category is starting to show up on profiles.
Peloton's rowing team takes first in Head Of The Charles Regatta.
Barry McCarthy's compensation package has been revealed.
Former Peloton exec Brad Olson talks to Protocol about his new job.
Johnson Health Tech sues Peloton for tread-related patent infringements.
Dr. Jenn – Dealing with depression on the other side of a big event.
Alex Toussaint is officially a Tread instructor.
Alex's Turkey Burn ride is now a run.
Emma Lovewell is writing a book.
Aditi Shah celebrated Diwali at the White House.
Aditi also had a special Diwali Pilates class.
Kendall Toole has more planned with Spiritual Gangster.
Jess King has entered her final week at Peloton before maternity leave.
Robin Arzon, Tunde, Olivia Amato, and Kendall Toole walked the red carpet at Variety's New York Party.
Robin Arzon was on the Hurdle Podcast.
Jenn Sherman was on the Token CEO podcast.
Tunde partners with Gold Standard 100% Protein Powder.
Christine D'Ercole has a new Wordshop on Imposter Syndrome.
Matt Wilpers celebrated his birthday with a Gran Fondo in Greenville, SC.
Matt Wilpers and Katie Wang were at the Tyson Corner Peloton store.
Matty Maggiacomo talked to psychic medium Melanie Obeid on Out Loud.
Matty also celebrated Spirit Day.
Olivia Amato and Selena Samuela partner with Team Milk.
Sam Yo celebrates Back To The Future Day.
Marie Charlotte announced her first English language Peloton class.
The Tread UK team celebrated one year with Peloton.
Callie Gullickson celebrated a year of doing Bike Bootcamps.
Jess Sims and Ash Pryor gave Matty a jelly bean flavored as Dawn dish soap.
Ash Pryor visited her brother's classroom to talk to his students.
Marcel Dinkin was suffering a never-ending car alarm.
Angelo has gluten-free snack ideas.
The new British Prime Minister loves his Peloton.
The latest artist series features Stormzy.
Stacy Sims joins the Whoop council.
Yaneyra Pellascini & Jessica Menardy did an IG Live with Marian Fernandez.
Halloween classes are coming up this weekend!
There are new London scenic rides.
All this plus our interview with Anya Adams!
—
Watch the episode here
Listen to the podcast here
Peloton Halts Future Use Of Kanye West Songs Plus Our Interview With Anya Adams
You had to take a little break from your exercise regime.
I had been running every day. It was five days in a row, and on the fourth day, I felt this weird twinge in my right knee. Usually, my left knee is the one I always have issues with. I can ignore my left knee and it's fine, but with my right knee, I felt it while I was running. I never feel it during the run. It's after. That concerned me a little bit, but it was only a 30-minute run. I was like, "I got to finish," so I did, then I got back and I ended up hobbling the rest of the way. I had to go up and down stairs and it hurt. I was like, "I got to listen to the words that I say to other people and that is to listen to your body." My body is clearly saying, "Stop it."
I had to take a few days off from the Tonal because I was sick.
It's so much better than it was.
I had to take a couple of days off. I had to get back in, but when I got back to it, I could tell I wasn't there yet.
You said that lifting and some of the moves felt like it was too much.
I have to lower the weight. It's not like I'm a super tough guy, but Tonal tracks everything you do and you don't have to think about it. That is the beauty of it. It should know where I'm at. I was doing the pulling forward like a standing row. Is that a thing? I don't know. They got names. I don't pay attention.
You said it almost pulled you into the machine.
It was doing the thing where it started at one weight, and then it went up 5 pounds after three moves. I did that and when it went up 5 pounds, and I almost got tipped. I went flying. It was a close call. I was like, "I'm going to back off these weights. I'm not there yet."
That's the smart thing to do. It's hard at the moment to have the humility to be like, "I'm going to take it easy," but honestly, what are we doing if we're not taking it easy on those days? All we're going to do is end up hurting ourselves worse or getting sicker. What good is that going to do? It's going to be more time off the machine.
There are two ways to look at it. There's the toxic masculinity aspect of like, "I'm tough enough to do this," then there's my toxic neurotic masculinity, which is like, "I can't even do that."
I get it because I talk to these people all the time through MetPro, these amazing runners that I coach. They will be like, "I'm doing 40 miles this week, 50 miles this week." I'm like, "I got 15." Whenever I can't finish a half-hour run, I'm like, "Damn it." I want to get my 15 miles in. That's important to me. I do understand it, but at the same time, what good are we doing? You're going to hurt yourself.
In those moments, what I do is remind myself that I'm not trying to achieve anything.
That doesn't work for me.
I don't have a marathon out there. I'm not going to go in some sort of lifting competition. I'm just doing this because you're supposed to if you want to live longer and be able to move. Even doing the lesser weight, I will achieve that, so what's the point?
I don't like this scenario because I'm not feeling any better about how you talk to yourself. I'm like, "I've got this 21-mile thing I got to do."
That's your problem. I can't control that.
You can be supportive.
I am supportive. I already booked the hotel.
It could have been a lot more exorbitant in some of the other locations.
They shouldn't call it Big Sur. They should call it Big Surge based on the pricing.
I am so glad that Dr. Jenn was like, "We got to book our hotels now." If she hadn't, we would be so screwed.
I already went to the car and booked the flight, so I've been very supportive.
You have. You were like, "It's on you. Whatever."
I can't help with that part of it, so go do your thing. What pray tell do you have in store for people?
We are going to talk about some Kanye and some Babyface. We got some musicians to discuss. Also, rowing updates. There are some interesting financials coming out from Peloton, and the executives that used to work there coming out. We've got all kinds of things to talk about. A new lawsuit was dropped. We got to talk about that.
It's been ten days. It's time for a new lawsuit.
We have a visit from Dr. Jenn. We talk about dealing with depression after you have this big event. We got to talk about that. There's so much in the news happening with the instructors just like in every episode. It's like a thousand of those things. We also have a visit from Angelo at MetPro. We're going to talk about gluten-free snack ideas. I know a lot of you out there are gluten-free, so listen up. There's celebrity news, artists' collaboration, and past guest updates.
Shameless plugs, don't forget, we're available on Apple Podcasts, Spotify, Google Podcasts, iHeart, TuneIn. Wherever you find a podcast, you can find us. While you're there, be sure and follow us so you never missed an episode. Maybe leave us a review. That's always helpful and nice to see. We have a new review. This is from TBON310. I think I'm saying that right. It says, "I drank the Peloton Kool-Aid and love it. At least it keeps me active. Right? I'm so happy that I found this podcast because it's enjoyable to listen to while I'm working, and allows me to keep up with my Peloton obsession. Crystal and Tom make a great team," which is fortunate because we're married. Its leaderboard name is What'sUpChickenButt.
I see What'sUpChickenButt all the time. I love that leaderboard name. It cracks me up. Thank you very much for the kind review.
Also, we have a Facebook page, Facebook.com/TheClipOut. While you're there, like the page, join the group. We've had tons of new people do both. Thank you very much.
Thanks, everybody, for sharing the episodes. It's helping.
You have had a lot of people check out your Instagram, which we normally mention at the end of the show, but let's throw it in here. It's @ClipOutCrystal on Instagram. You can find her on there if you're an IG person. You can also sign up for our newsletter at theclipout.com. We throw a lot of links at you very quickly. If you're trying to figure out where to find it like, "I remember one that was interesting," the newsletter comes out Sunday mornings. We don't sell your information, not because we're above it but because we don't know how. Now we're above it too, but we don't know how. It can be both.
We have our YouTube, YouTube.com/TheClipOut, where you can watch these episodes. Finally, you can sign up for our Patreon. We put out a new bonus episode for people, giving them some behind-the-scenes of what it looked like when all the Daniel stuff was happening because it was a real sh*t show. It got a little crazy so we peeled back the curtain like, "This is what it looks like on our end if that interests you." Also, if you sign up, you get ad-free episodes. You can do all that at Patreon.com/TheClipOut. There's all that. Let's dig in. Shall we?
We shall.
—
Kanye West, who also goes by Ye, has been embroiled in a little bit of controversy.
A little bit? That seems like minimizing things.
He has said some less-than-favorable things to say about Jewish people and has been getting de-platformed left and right. Adidas kicked him to the curb. It's all sorts of places. I saw that Madame Tussauds is taking down his wax statue.
I had no idea he had a wax statue. Take it, down Madame Tussauds. You're gone. You're out of here.
In the middle of all this, Alex Toussaint said in one of his classes, without naming him, but it's pretty obvious who he's talking about, that he wouldn't be playing his music in his classes anymore.
He talked about like, "I want people to be safe in my class," and that he does not stand by hate speech. I want to drill down on this for a second because a lot of people reached out to me and were like, "Why is Alex doing this now?" It's not like, "Why is Alex doing this?" While there are people saying that, I'm not even entertaining that conversation, but why now? I saw somebody mention that Our Future Selves came out. They had dropped two new episodes. That was Tuesday. Alex said this Monday night during class. My theory is he knew those classes were coming because remember those were filmed months ago in Ashton Kutcher's basement. Since they were dropping with Alex on the Tread and one of those classes had a Kanye song in it. Alex was like, "I just want to get out in front of this."
When I was working on the Google machine that we have in our basement, I found a website called PedalPal.app.
They've been around for a long time now.
You can search artists there and it had a showing of which instructors have used this artist the most.
Alex had to be at the top of that.
It's not even close.
He's said before that some of Kanye's classes were his favorite hype songs. He said it.
You can't deny his impact on hip-hop. The number two person had used a Kanye song, I forget who it was, 103 times. Alex was at 247.
That's a lot. That's a big difference.
He will be the instructor that's impacted the most.
That is a very important factor to bring up. It wasn't like Alex didn't care about it. My point is that some people were getting the feeling from Alex like, "You waited this long because maybe it wasn't important to you." I don't think that was the case. I think it was just the timing of how things all played out and how it looked.
There's also an aspect of this feels like some sort of psychological break. People are probably trying to gauge what's appropriate. Some people claim to be supportive of mental health. You could be supportive of someone's mental health but if their mental health is causing them to punch you in the face, you don't have to let them keep punching you in the face in order to be supportive of their mental health. I'm going to be supportive of your mental health over here where the punching isn't happening
Here's another example, a person who is an alcoholic. Whenever you are a family member of an alcoholic, they tell you to love them from afar because you can't not love that person or treat them with empathy, but you also need to remove yourself from being impacted by them. That means that some people feel that his remarks mean that every time they hear his music, it is upsetting to them because it's like they hate us as a people. Anyone who is Jewish feels that way.
Even though his songs don't necessarily say that, or at least not the popular ones, but it's still putting money in the pocket of a man who is saying that.
On that note, let's dig into the other half of this equation. Peloton removed Kanye from their platform, but they didn't remove him. They removed him going forward. Their statement says, "We can confirm that we indefinitely pause the use of Kanye West's music on our platform. This means our instructors are no longer using music in any newly produced classes. We are not suggesting any class using his music in our proactive recommendations to members." When it says, "Recommended for you," you're not going to see anything that has Kanye in it.
This is similar to what you're seeing from places like Spotify. Presumably, Apple Music probably has a similar policy. This is what they do with R. Kelly. They're nervous about getting into the situation of if somebody is mad at an artist, you shouldn't have it on your platform. It's a very tough line to walk. They don't want to get into that business. I know it's a little bit different for Peloton because Spotify and Apple Music, virtually anything that's available on streaming is on their platform. What they did in the R. Kelly situation is they did not pull his music from their platform, but they don't put it on any of the playlists that they make. They don't push any playlist with R. Kelly in front of people as a suggested playlist. This mirrors that to some degree.
Any of these companies have a difficult choice to make. I'm going to speak about Peloton because that's what we do, but I also see the comments that come in. I see how people respond, and you have three sets of people. One set is by far the majority. It's like, "Yay, you did this. This is good. We're done here. We're happy."
That's probably about 90% to 95% of the reactions that have been positive.
You then have another section that is like, "Free speech. How dare you." Those people don't even understand what free speech means.
If you love the Constitution that much, here's a funny meme for you, "Read it." It's not what free speech is about.
Regardless of how you feel about Kanye or any of the things he is saying, it's just facts. That's not what freedom of speech means. Having said that, that's another piece. You then have a whole other section that I feel is the most difficult to address. That is the people who feel like this is lip service. This is not doing enough.
Why isn't it sooner? Why isn't it more? Why aren't you pulling all the old classes?
They're hurt. They're angry. There are points to all of those things.
My theory, and I think yours too, for why they're not pulling the old classes is it would be difficult to go and pull out classes.
It's 1,300 classes.
They've certainly done it before, but they've also gotten sued for doing it before. They don't want to get sued again for purging classes. The solution they're trying to strike here is that they're not going away, but we're not going to do anything to promote them. That was where they're in a weird spot with this latest episode of Our Future Selves because there is a Kanye song in it.
For the first time, to that point, they did not mention Our Future Selves dropping. There was no mention on social media. They quietly appeared. To people who say that's not much, that's a huge deal for a company that's in crisis mode right now.
Here's something that seems to be successful that people seem to be responding to. I'm sure they didn't spend a small amount of money to bring Ashton Kutcher to do this sort of thing. They're going to take a whole episode and basically not tell anybody that it's out there.
Two episodes. It was one episode that had a Kanye song, but they did not promote either of the ones that dropped because they both were dropped on the same day and it was a series, that whole thing. That's a much bigger deal than people realize. Don't get me wrong. I don't mean to dismiss the people who feel hurt and outraged by the fact that they feel like this is lip service. That is a concern that is valid.
I understand you're coming from a business perspective. I understand why they didn't, but I also understand why it feels like that's not enough on the other hand. Also, I think there's another piece that we need to consider and that is the crazy people out there who are so upset that Peloton is doing anything. As much as we would all like to say, "We all agree on this," sadly we do not. There are people that are okay with hate speech.
All you got to do is scroll through the comments to see it.
You can find them. It's easy. They are not hiding, which is a whole other concern, but we won't get into that. When it comes to being a business, it is a difficult position to be in. You're trying to honestly serve everybody that comes to your platform, whether you agree with them or not. It is a fine line to walk. At the same time, you want to protect people and make them feel safe. That is being addressed as well. This is a difficult one. I can understand why this was a tough decision for Peloton. I personally thought they handled it very well. I personally would have done the same thing.
I will also say that we're not Jewish. It's not our ox getting gored. As someone who's not Jewish, I look at it and land in the same place. It's a difficult needle to thread. They're trying to not get sued and not completely remove classes, but going forward, get the balancing act that they're trying to achieve. I also know that it's easy for me to not be upset because I'm not personally affected in the same way.
I want to bring up one other thing about that, and that is about this entire situation. The way that the timing occurs makes it look as if Peloton responded because Alex did. I want to be very clear that Peloton's statement says, "We stopped including Kanye music," immediately after his inflammatory comments against Jewish people. They did not make a statement about it until they were asked. Alex was taking the same stance as the company, not the other way around. That's important to point out only because everyone is on the same page about it, from employees and hence, the company.
They didn't force their hand on the issue.
They've just been in a tough spot lately, so I feel like they need to get some credit for doing the right thing. I know it's not right for everybody. I know it's not enough for everybody, but I do think that they tried. This is the first time I've been able to say this in a long time, but I think their heart was in the right place.
There's the Kanye story. The Babyface Girls' Night Out class happened.
It was two classes. They did happen. I don't want to make it sound like they didn't happen because they did, but just like with Lizzo, the stream went down. It was epic. It was broken. Nobody could get in the whole time. It's funny to me because every time an artist shows up, this is going to happen. This is going to be a thing.
You would hope, especially after having it happen twice now, that they would have some sort of plan in place to prevent that. I don't know enough about computers, servers, the cloud, and all that.
I thought that they could anticipate this one. That's all.
This isn't my genre of music. I'm a rock guy. I know Babyface is popular, but he's not like red hot burning up the charts in the present day in quite the same capacity.
I truly do not know the answer to how popular or not popular he is. I've never listened to Baby Face. I couldn't tell you a song if my life depended on it. There are clearly lots of people that were very excited about it.
I know enough to know he is a big deal. I just don't know exactly where he's at in the arc of his career.
I don't either. I think it's more like the peak of it might be a little past.
He's maybe a little bit more nostalgia based than Lizzo is.
Lizzo is in the middle of her amazing career. That's unfair. It makes it sound like he's old news, but he's been around for a long time.
I wonder if that was the thought process. Lizzo is red hot, very current and like, "We've increased our capacity. We should be fine," and then they weren't.
I don't know. I just thought that if you know that people are going to know he's there, you're going to need to project. People want to be part of it. Even if it's not their favorite band, they want to be part of it.
It's fun that they're doing these.
It is so much fun. I just hope the next one goes better.
It's also going to be very frustrating for people if they want to take part in the fun and they can't. How many people are getting on these? They can do Turkey Burns and that's it.
That's the same thing that I keep hearing. I don't know if it's because it's that many people. On the Lizzo ride, I know it was 21,000 at some point. It has been 28,000 on the Turkey Burns. I don't know if it's because everybody is hitting at the exact same moment. They're all trying to get in at the same moment and that's what crashes it. We don't know enough about the internet to explain all this and how it's all put together. I feel like it has to do with the timing. I don't know why, but it feels like there's something about that.
Hopefully, they can work on that. We talked in the last episode about how Peloton had a rowing team in the Head Of The Charles Regatta. Their team came in first. Congrats.
I got some feedback from some people that were attending live. First of all, I am sorry that I said Hydrow pulled out. There was some confusion about that because I literally got this from a Peloton employee. Let me say that. I did not vet it like I usually do. What I think happened was they pulled out of a portion of it. They aren't the same sponsor level they were or they moved out of the place where they were, and they moved downtown to Boston or something like that. A plan changed with Hydrow. They still competed. I want to own that I got that information wrong. I say that to say that for people who were there and went to the Peloton tent, it was very last minute because Peloton was not listed as any of the sponsors.
I do think that something happened with Hydrow, and Peloton stepped in to take that place. I think it was last minute. They weren't in any of the literature. They weren't on any of the signage. They did have a tent and it was a big tent. It was two big pieces of a tent. They had six rowers that you could try. They had a Bike and a Bike+ that people could try out. I'm curious to hear from people who are rowers out there who are legit, not like those who use a rower, but who have ridden on the water competitively or otherwise.
They had to dry themselves off when they were done.
The feedback I am getting is that those people who are not rowers and who use a rowing machine will love this machine. Those who are professional or they row competitively or a lot are not going to like the machine. That is because this is a magnetic flywheel, which is what Peloton uses for the bike. Because it's a magnetic flywheel, the resistance is strong when you first pull on it. Which I did notice when I tried it out. I didn't know enough about rowers to know the difference.
When you come back and you're sitting all the way back with legs extended, it is light. That is the exact opposite of what it's like in the water. When you're in the water, the oar is in the water. Because of that, you can feel resistance the whole time so it doesn't get light when you go back. it feels different, but not necessarily bad.
It's like Hydrow is more likely to replicate the feel of actually rowing in a boat on the water.
That is the feedback that I am getting. That's from people who were there and who are professional rowers. On the flip side of that, let me be clear, Alex is definitely a professional rower. He has competed at a very high level, and so is Ash. They are both very big deals, Katie Wang. They're not small potatoes and they are all using it. I don't think that that's a deal breaker. I just found that interesting feedback. I don't know if that is true across the board.
You know how a crowd can take on a feel even if that's not necessarily true. One person says it and then everybody gets into it. I'm curious to hear from other people who are rowers that have tried it what they think. I wouldn't know either way, so I would like to hear more about it. It's something I'm interested in learning more about.
Speaking of the rower, we also noticed that on the app where you see a list of all the classes you have taken and the breakdown of them, rowing classes and rowing bootcamps have appeared. They do not have any counts yet for most of us but they are there. We are getting close. Also, on that note, Ash Pryor went live the other day. She goes live a lot and so I hopped on to her live and I was chatting with everybody. She was doing a little makeup before filming classes. I asked her if she could give an update on when classes would drop. She said that she was going to go with early 2023. I thought that was interesting. How do you not put out classes until 2023 when you're going to start delivering in 2022? We will see if they stick with that.
That sounds to me like she's hedging her bets.
I agree, which is smart because Peloton has never done that in the past and they need to.
Under promise, over deliver.
That's the way we do it. Also, I asked her if she was getting ready for class, and she was talking about all the different colors she wears. I said, "Do you have a color that you wear for your hardest classes?" She said, "I'm not sharing that. You're going to have to wait and figure it out." I love her sense of humor. I love her energy and I cannot wait to take classes with her.
Financial Times revealed Barry McCarthy's compensation package.
It was $168 million.
Suddenly, Daniel McKenna's $230,000 doesn't sound so high.
I think that is based on stock. If you actually read this, it's based on stock value, so now it's not the same. On the flip side, it's still a huge offer. It's 2,299 times higher than the median employee's salary. That's small.
Do I think these people are overpaid? Absolutely.
It's also a tremendous risk.
Once the pandemic hit and jobs changed, it became easier to have Peloton at home.
Click To Tweet
Unfortunately, that's what the market does. If you want to get someone of a certain caliber, you got to come to the table with stuff like that. I wish it wasn't like that.
It's not "fair."
I don't think these CEOs should be making this kind of money, to be perfectly honest.
He's not doing something different than any other CEO in America.
That either. I would wish the system was structured differently in some capacity. If you want to get people that got the goods, that's what you got to do.
Did you read that the same way though? It looks like that number, but whenever you look at where we're at currently, it's not that number.
I didn't read it, but that makes sense because I know these things are all stock based. Also, that's his incentive to get the stock price up.
It would have to return to some crazy high values for him to be able to get that. He can purchase eight million shares at a later date and his annual salary is $357,000 a year and some change.
It says he could buy shares at $38.77, but right now they are at $7.48. If he can get it up to $50, he can buy a bunch at $38 and he's making out like a bandit. All these things are shell games.
They are, but it is interesting information.
I think they've structured it this way because if you don't understand the deal, that's the test to know you're not ready to be CEO. If you're the HR and they're going, "I don't understand," they're like, "No, thank you. We're taking this back."
As much as it's crazy how much these people make across the board, on the flip side, you're being asked to make some crazy decisions. It is a tremendous amount of weight on a person's shoulders. Is it worth that much? Sure. I don't think I would like it.
I would do it, just long enough to be like, "Now I'm rich for the rest of my life. I'm out."
It's a gamble.
That is why I would never get there.
If you can't get the company to where it's supposed to be, then you're never going to be that rich.
He's still making $360,000 a year base.
It's New York.
That's also true, but it's not chump change. Speaking of Peloton execs or former Peloton execs, the website Protocol talked to Brad Olson.
Do you remember Brad? We met him. Super nice guy. He has moved on to Solace Health. He's the new CEO there. It's a concierge healthcare company that gives members 24/7 access to doctors, emergency rooms, and urgent care. He was at Peloton for six years. He was saying that the way he looks at it is less that he walked away from Peloton, and toward the opportunity that he saw in Solace Health. He felt that being at Peloton got him so much experience in that earlier stage company. He wanted to do it all again.
He gets to be a CEO here. He goes to a smaller company, but now he's the guy. If he can bring it up, maybe he gets to be Barry McCarthy one day. That's the process.
I thought it was funny because the article is nice, but the headline makes it sound a little bit like he's mad.
He's not at all.
—
We've got a new lawsuit to talk about. This one is from Johnson Health Tech Co Limited.
They're suing Peloton for tread-related patent infringements. I am no patent attorney. Pelo Law Mom group, weigh in. I would love to hear from you because it looks to me that anybody who makes a treadmill is subject to these same patent infringements.
If they are in fact infringements.
It's weird because these patents appear to have been created after Tread+ came out.
Fred sent this to us. Thank you very much. A lot of the things they're complaining about are like, "Your treadmill has a base, our treadmill has a base. Your treadmill has a tread, and our treadmill has a tread."
It's like anything with a motor.
That's just a treadmill. I don't understand. The dates on these patents seem to be contemporaneous or after the release of the Tread and Tread+. It's very confusing and it's hard to imagine a situation as a layperson reading this lawsuit. It's basically every tread in the world owes you money. I don't understand what's so special about what they've trademarked. As a layperson, this reads like a description of a generic treadmill.
I am curious to hear from Peloton Law Moms. Let me know. I want to hear more. Even if you won't come to the show, drop it into my inbox. I want to hear from you.
—
If you like Lanebreak, I know you do, and you want your fitness to have a little touch of gaming, maybe you should think about FightCamp.
That's a great idea. What it does is it gamifies boxing and kickboxing. You're not only boxing and getting in shape, but it has this tracker on the screen that shows how many punches. It's almost as if you're playing golf. It's like, "This is what you should be doing." It's fun and motivating to beat the little punch tracker and get more. They also have thousands of classes. They've recently added a ton of new people that are teaching new types of classes. They also have been added to the Android app. Now you can take the classes on Apple or Android, and you can use your Apple Watch to be able to see where your heart rate is while you're doing the classes. You can see what a great workout you're getting. I tell you what, in 15 to 20 minutes, you are going to feel it. You do not need a long workout out with these things.
It is a full-body workout.
It's amazing, and you work on your brain too. It's awesome.
Join the biggest boxing community in the world without leaving your home with FightCamp. You can get started with FightCamp for as low as $9 a month by going to FightCamp.com/clip to learn more.
—
Joining us once again is Dr. Jenn Mann, licensed marriage, family and child therapist, and Sports Psychology consultant. She also has an app that you might enjoy called No More Diets. It's Dr. Jenn.
Hello.
I can identify with this one very much. I relate very much to this. Trish Leland, I got to meet her when we were in New York. She was there at the same time we were. SuperTrish, I believe, is her leaderboard name. She is now back home from her visit to Peloton Studio, New York. She was so focused before she went, and the trip was so amazing being there. Now she's like, "Now what?" Because it's not the same doing classes at home. I think this happens when people do a big event or race too. Tom will vouch for me. I do this for everything. I'm already sad about the trip being over before we left for the trip. I need advice.
It's a great point. A lot of the time, women in particular get depressed after their wedding because even though they wanted to get married, this exciting, amazing event is over. I've never been to Peloton Studios in person and taken a class there, but I imagine it's like doing your class at home but on steroids in terms of the energy, the excitement, the fun, and all of that sort of stuff. There are a few things to do. One is before her next trip, make sure that she prepares mentally to acknowledge, "There's going to be some letdown and I need to make a plan for when I return." Sometimes for some people, the plan needs to be, "I'm going to do more gentle workouts for a little while."
Maybe in your first week back, you focus more on some yoga, some stretching, and those sort of more gentle classes. For other people, it's like, "I need to get those endorphins as much as possible." What I would recommend if you're one of those people is maybe you can arrange a ride with a friend in advance, or a group of friends like a post New York studio ride where you can bring the people that brought that energy altogether in a different form. That can be a great way to connect. Crystal and I, every Saturday, do our long run together. On those days, even if I don't feel like running, I know I'm going to see Crystal. I'm going to get to connect with her.
We're going to get to talk. I'm going to get to look over it and see if we do it on FaceTime. I'm hoping that Peloton will bring back that you can see your friends on the screen. I have to keep turning my head. I do think that running or cycling with a friend does make a difference. In 1999, I did the LA Marathon. I often said before that I'm not a runner. Now, I consider myself a runner. Before that, I had read this article. It was a study that said people who trained with friends had a significantly higher completion rate of marathons. The same could be said for a workout post exciting studio ride. If you know that you have friends to cushion your fall, that you've got support and you've got that energy, that could help you.
That's a good idea. You're going to have to remind me of this in April.
I will do that.
I also wonder if it benefits them to take the class that they took. They can relive that moment.
I have to say that the best class is Jenn Sherman's class with Crystal on the left-hand side. It is hard not to smile when you see Crystal in that class. You need to pin it and post it on your circle so that people will know which class it is. I took that class that day. I was in not a terrible mood, but I don't know if I feel like riding. I couldn't stop smiling just staring at you smiling. I highly recommend it to anyone who's feeling a little burnt out. Take that class and look at Crystal.
It was at 9:25, Jenn Sherman, Sunday morning. It was the '80s ride and it was so fun. There are a lot of people that captured videos. Apparently, a lot of people got a kick out of that because I had a lot of people send me videos and put them on my Instagram. I love it so much.
I also screenshot it myself.
Thank you so much for joining us. Until next time, where can people find you?
You can find me on all social media @DrJennMann, or I have a weekly column in InStyle magazine called Hump Day With Dr. Jenn that comes out every Wednesday.
—
Big news. Alex Toussaint is now officially a tread instructor also.
He's not leaving the bike. He will be dropping tread content starting on November 24th on a regular basis. That's Thanksgiving. I'm excited about this because I was noticing how he was training for his Ashton Kutcher series. Classes were a little bit different than say, Emma. He was doing all these training runs and everything. I don't know if he will be the only instructor that moves over or if it's also indicating that some of these other instructors like Dennis and Emma will also be joining the tread at some point. I think it's just Alex for a while.
I think this is a long-term plan and it's smart because they want to sell treads, and people have a passion for their bike instructors. What better way to get someone to graduate or transition from a bike or add to the rotation a treadmill than by moving a beloved instructor or instructors over to tread also?
That's a very good point.
Maybe this is part of Barry's famous A/B tests. Maybe he's like, "Let's move Alex over if we see a bump in treads, then we're going to start cherry-picking other marquee instructors," and they're going to start adding tread classes to their rotation.
That could be. It will be interesting to see how it pans out. I was being observational and noticed that he was taking a lot of classes and he was doing a lot of running outside of that one.
Also, with the Turkey Burn just around the corner.
It's Thanksgiving. That's the day he starts. He is kicking it off with a big one, 30-minute Turkey Burn run on 11/24 at 9:00 AM Eastern.
This makes me think that I'm right. The Turkey Burn is such a marquee thing and they always get crazy numbers for the Turkey Burn. To put him on that high of a platform on day one says that this is designed to get Alex fans to buy Treads.
That makes total sense. Now did you also notice the other big news with this?
No.
You go to the studio site on Friday, 10/28, at noon Eastern. This is noon Eastern on Friday, not Monday. You can book classes for Turkey Burn live, the bike and the tread. That has never been done before. Not since the pandemic. I am scared to see what this looks like. If people were in person, they would be punching each other out. I believe that this would be crazy. This is like Black Friday. I am curious, so if anybody gets a spot, let me know. I'm not trying. That's for sure. We're not going to New York for Thanksgiving.
We have and it was a blast.
I don't think I'd even try for this. It's going to be very stressful even for my level of fun.
You'd be like, "We were late for the class. We were stuck behind a Snoopy balloon."
That Snoopy's so cute.
You wouldn't think he's cute if he was blocking you from a class.
That's fair. I would be like, "Get out of my way, Snoopy. I'm going to punch you."
Emma Lovewell is writing a book.
It comes out in May. It is her first book. I guess she's got plans for more. It's Live Learn Love Well: Lessons from a Life of Progress Not Perfection. She announced it on her birthday. What a way to announce it. She had a big write-up in People Magazine. A lot of support behind this book. That's cool.
This is something else you'll see more of. Especially because the Tunde book did so well. These instructors have built-in fan bases that are rabid. For the publishing world, that's what they want.
Most of the feedback on this was good. I don't even want to say most. There was one person I saw that was negative about this.
Don't give them air.
I won't. I just say good for you Emma. I am proud of you.
Aditi Shah celebrated Diwali at the White House.
How incredible that these folks get to go to the White House for all these events. She looked gorgeous. I love that she got to celebrate Diwali. She had her own party for Diwali as well. It's clearly something she celebrates every year that she's always shown her fans and celebrated with them.
Speaking of, she also had a special Pilates class to celebrate Diwali.
It was in collaboration with musician and producer Jay Sean, and it dropped on demand on Monday. It's very cool that Peloton was able to do this with Jay Sean, and that Aditi was able to be part of it.
Kendall Toole has another collaboration coming with Spiritual Gangster.
It's called the Warrior Vibes. There are lots of lightning bolts all over it. I also want to point out that it is not in collaboration with One Peloton. I'm saying that because some people will assume that since the last one was, this one would be too. She had actually done one before that. That was just Spiritual Gangster. I think that this is something we're going to be seeing more of. It's coming on November 1st. The last one sold out so fast. If this is your thing, be ready.
Watch the correct website. It's not going to be on the Peloton website.
It's Spiritual Gangster.
Sign up for their mailing list, whatever you got to do. Jess King is entering her last week at Peloton, before maternity leave.
This is a big week. Remember, Jess King and Becs Gentry are due on the same day. I suspect we will be seeing a post like this from Becs shortly. It's very exciting that all these instructors are having their babies. It's also probably another reason why Alex is moving over to the Tread as well.
It certainly doesn't hurt. It solves two problems. Variety had their New York party, which is the most boring name I've ever heard. It is a New York party, but I would've thought somebody like Variety would've given it a spicier name.
I have to agree. Robin, Kendall, Tunde and Olivia all attended together, and they were all photographed together walking the red carpet. It looks like they had a good time.
Speaking of Robin, she was on the Hurdle Podcast.
She talks about how to navigate race day. Are we going to mention the other Hurdle episode here right below it? Robin's episode, Navigating Race Day, is actually from 2019. She's repurposing it for the coming up New York City Marathon. Before that, she had an episode with Rad Lopez, which is brand new for episode 226. He is featured. I saw on his page that he was talking about how he has gotten an amazing response from people. I'm sure we have heard nothing from this man since he worked there. That's incredible that we're finally seeing some behind-the-scenes with Rad.
While we're talking about podcasts, Jen Sherman was on the Token CEO Podcast.
She told the story of how she got her job at Peloton, but if you want to hear her original version, come on over and check out episode 6 or 9.
She got a two-parter.
She did. It's Jenn Sherman. I remember how I was shaking when we sat down with her. I was so excited, and our computer didn't work that day.
Tunde is partnering with Gold Standard 100% plant protein powder.
It's Optimum Nutrition. I thought this was interesting because they have Aaron Andrews, who's also a Peloton user, and then they have Tunde, and then also a professional track athlete, Stephen Benedict. They are trying to focus on outdoor exercise during the fall. It's a big challenge that they're doing. I thought it was interesting all the things these instructors get roped into.
Matt Wilpers celebrated his birthday weekend with a Gran Fondo in Greenville, South Carolina.
He has done this every year for the last several years. See all that orange. That is our One Peloton riders right there. That is our Road Rider team. I love it. I love seeing him out there.
Matty Maggiacomo has his Instagram live show Out Loud. He talked to a psychic, medium, astrologist, public speaker, and author Melanie obeyed Obeid.
He also was heavily using the filters at the beginning.
He was loving the filters.
It was hilarious.
I hate to do that one.
I love Matty. He's so funny.
Speaking of Matty, he celebrated Spirit Day.
It taught me something because I didn't know that this was a special day. It is standing up against bullying to protect our LGBTQ+ youth. You stand up high in your heels for the queer kids. I love this message to parents, "Don't be your child's first bully. Love and accept your child with every fiber of your being. That's your most important job as a parent." God bless you, Matty. You are so right.
This is a relatively recent thing. I believe it began in 2010, and then took off organically and then has since been adopted by the LGBT community. It's getting a little bit more attention than it has, as it grows.
I'm glad it's growing and I'm glad that people are talking about this because the statistics for kids before they come out or when they come out are awful.
Christine D'Ercole has a new Wordshop.
It's going to be taking place on October 30th at 5:30 PM Eastern, Masks Imposter Syndrome: Why do we fear that we do not know what we know? It's a mere $35. That's nothing. That is easy. ChristineDErcole.com. These workshops are very popular with people who have been around Peloton forever. If you have not gotten a chance to take one and you like Christine, this is a great opportunity to check it out. She hasn't done these for a little bit. She's getting back into them.
It's important to stay fit when you're working.
Click To Tweet
By the time you read this, Matt Wilpers and Katie Wang will have made an appearance at the Peloton store Tysons Corner.
I stole this from David J. Miller PhD, but he was on our show, so I figured he wouldn't mind. I guess it's near the DC area. This store has been around for a long time. They're going to be out there. You get to go do a meet and greet. If you're in the area, check it. Let us know how it was since you will have already been there if you were going to go.
Sam Yo celebrated Back To The Future Day.
This cracked me up. He posted on Instagram and then asked everyone to put in the comments their favorite quote from the movie. Pretty much the entire movie is in the quotes. There are so many good lines in that movie.
To Back To The Future fans, and people on the YouTube channel, we have our own flux capacitor right there. That's what that is. The exact replica of a flux capacitor. Charlotte has announced that she's having her first-ever English language class.
She has been teaching German classes. Maybe it hasn't been a full year. I honestly cannot keep track of all the new instructors. At any rate, she's very excited about it. She was saying that the playlist intensity is going to be five flames. It's intense. I can't wait to hear what people think of this.
We have some instructors celebrating their first year at Peloton.
For the UK Tread team, it's been twelve months. You've got Jermaine, Susie, Joslyn, and of course, you can't forget Jon Hosking. The whole team is there. There are a lot of great pictures that Susie posted of all of them together at various times. This is one of my favorite additions. I love Susie so much, and Joslyn. Honestly, the whole Tread UK team, I have enjoyed running with. I run with them all the time.
Callie Gullickson is commemorating one year of doing bike bootcamps.
I can't believe bike bootcamps have been around for a year. That is insane to me. Congrats to Callie as well.
Ash Pryor's brother is a teacher. She stopped by the classroom and talked to the kids.
She said, "Fun fact, when I had a choice to pick any teacher to hand me my high school diploma, I chose my brother. Those who are trying to figure out the math, we are nine years apart."
That's my favorite quote in the whole thing because I know that as a younger sibling, that's a dig to be like, "You're old, dude." I do it to my sister all the time.
It's also like, "Your brother is old enough to give you your diploma." There's some of that in there too. She talked to each of his classes on October 13th and talked about physical and financial wellness. He had a little quote in there as well. I thought it was neat.
Speaking of Ash Pryor, she and Jess Sims had a little fun with Matty Maggiacomo.
They were trying out Jelly Bellies. Is that what they call them?
They're jelly beans if you're American. It's the brand name of jelly beans. The Jelly Bellies are big in Britain. They sell them over here too now.
They're the flavored ones, only the weird flavors.
The first time I ever heard of Jelly Bellies was on Dr. Who.
Anyway, it's the company that sells the weird ones, whatever it is. Whether it be Jelly Bellies or something else, but it's the ones that you get all these weird flavors. They were trying them and they had Matty try one. This was his face when he tried it. I love that it was labeled, "Dawn Dish Soap," with the brand name in it. Matty was dying. It is coming up on Halloween, Matty's favorite time to torture Jess Sims. I'm glad that she got a little dig in pre-Halloween
For sure, but now he's mad. He's going to be bringing the heat.
Don't miss his walk run on Saturday morning. Do not miss it.
I understand the motivation, but it might not have been the best idea. We forgot to talk about this earlier, but we have some more information about Robin and her Swagger Crew team Web3 fanciness.
It's the Swagger Society. Nothing came out of it for a while, and then I got an email saying, "We're getting ready to start things up. You're going to be hearing about it more." They are looking for a social media manager. I still didn't understand Web3 that much. I had a conversation with some people who understand the internet very well. I got this overview and I love this overview. Web1 is a conversation between the company using its web page to the end user.
It's a static website. It's a web flyer.
You then have Web2, which was Instagram and all the social media where you have people interacting on platforms. Now, you have Web3, which is completely decentralized and they are creating new ways for creators to interact with people that enjoy the things that they create. A lot of people take that to mean that it's got to be an NFT, and I think that you will be seeing NFTs.
It's certainly a component.
I also want to point out that not every NFT has to cost money. I'm seeing a lot of people being mean about this.
I think because there are so many NFT stories and things you see. It's like the financial bros that are out there like, "I'm a mover and shaker. I'm going to flip things."
It also can be that you can create special artwork and things like that for people that want to interact with you. I have no idea what she's going to charge or not charge for because nobody knows yet. Let's wait and see how it all pans out.
It's a whole new paradigm, so there's going to be some learning.
There will be things that people don't like. There will be things that people like. Someday there will be Web4 and we will forget all about this. It's neat to see the world evolve, and I enjoy learning about things like this. I'm curious to see what she does with it.
—
Joining us is Angelo from MetPro here to answer all of your fitness and nutrition questions. Hello.
Hey, guys.
I got a fun one for you. This is from Amy Bryce. She says that her issue is snacking. She's been gluten-free for twelve years and she eats well, but she snacks more than she should. Help.
What we want are some good gluten-free snacks. I have good news for you, Amy. Almost all the snacks, by happenstance, that I recommend to my clients between meals are gluten-free. It's not because there's anything magical about gluten-free per se, but because in between meals, usually foods that have gluten in them are the foods that come out of packages or boxes or processed.
All the fun places are what you're saying.
Yeah, pretty much. Amy, I'm a big fan of keeping it simple. Fruits are always a great go-to, but combine them. Protein is going to be critical because that will help keep you satiated so you won't be super hungry all the time. The trouble we run into is if you go to the gluten-free crackers or cookies or things like that. Those are going to build a fire in you as far as an appetite. You're going to want more and more and more. If you go to whole foods, it's going to satiate you and minimize those cravings so it'll be easier to deal with, not going back for seconds and thirds. The trick is combinations. Get some protein, fat, and carbs.
Here's one of my favorite snack combos. I love doing jerkies because they're portable. That'll give you your protein. You can get turkey jerky. You can get beef jerky, as long as it's not doused in some sort of sugary teriyaki sauce. They're easy to take with you to keep. You can do nuts. Now, the trick is people say, "Nuts are great snacks all the time." They are indeed. I have every single one of my clients that don't have an allergy utilizing that as part of their snacks, but not by itself because nuts, while the perfect combo of good fats and protein, are extremely high in calories.
What you want is to have it in combination with other bulk, and the bulk comes from fruit. I'm a huge fan of fruits. You can juice portable things, apples, pears, and grapes, and combine them with some jerky and some nuts. You have a great on-the-go snack. If you are looking for combinations, here's one that would be a gluten-free approach to check the sweet tooth box maybe in the evening. Try doing a blended half and half strawberries and plain Greek yogurt. Not the type with lots of sugar added.
He's looking at you, Tom.
Frozen yogurt is okay.
If you include Greek yogurt and strawberries, try a cup of both. Throw it in the blender. I'm okay with you using all-natural sweeteners, depending on what your goals are. That's a whole topic in itself. Put in sweetener, blend it up, and chill it in the fridge for a few minutes. It's a delicious snack. You're going to feel like you're cheating and eating something that you're not supposed to, and it's a gluten-free snack. Amy.
Do you know those plates where they bring turkey or ham rollups with cream cheese? Try it with cottage cheese, and you just use a dab, it tastes really good. I know that sounds weird, but it'll trick your senses into thinking you're getting the real thing. It's a great evening snack. If you want something savory and you're a salt person, that's me. I'm a salt addict. Try to slice up some apple thin, put some low-fat mozzarella cheese on it, and some garlic powder. Bake them in the oven into a little crisp.
These are a few quick examples of things you can go to for some quick snacks. Also, on the MetPro website, there are tons of snack options. By default, though it's not a gluten-free menu, you're going to find tons and tons that happen to by virtue of being whole foods are also gluten-free that you can utilize. Hopefully, something in there helps a little bit, Amy. One last tip, satiating. Some fruits are more satiating than others. Berries like strawberries give you a huge bang for your buck calorically. They're not as quick to clean up, so they may not be as portable. If you're at home and you want something of substance, chop yourself up and dole out a big bowl of strawberries with some of those other ingredients as we talked about. You'll find it may help stretch and keep you full a little longer than you'd expect.
Lots of great tips.
Thank you so much for that. If people would like that sort of information tailored to them and their lifestyles, where can they find you?
Thank you.
Thanks, guys.
—
Rishi Sunak, who is the British Prime Minister. They've been churning through him lately. He is now the Prime Minister. We talked about him a while back when he had a different high-level position in the British government. He's a huge Peloton fan.
It's going through the news again. Since he is now the Prime Minister, we felt like we should bring it up again.
He was on the news over there, and they were also addressing his love of the Peloton.
Also, Britney Spears. I'm guessing he's a fan of Cody.
—
The latest artist collaboration is with Stormzy. I don't know who he is, but it's fun to say like he'd be a cute little puppy.
He is cute but not a puppy. This is part of the Black communities in the UK that they're doing the artist series for. I guess he has the Underground Crime Scene. They are coming up with names for music. Seriously, you guys are literally just making this up.
I have no idea what any of that means.
He has quick-fire rhymes, catchy hooks, heavy baselines, and high-energy performances. You can find out more about Stormzy when you take a class with Hannah Frankson or Jermaine Johnson coming soon.
—
WHOOP is starting its own WHOOP Scientific Advisory Council. We know it's scientific if Stacy Sims is on it.
That's why I wanted to point that out. Stacy Sims is part of it, therefore, I will pay attention to it. I love everything this woman does. I want to learn more.
While we're talking about past guests.
We also wanted to talk about Yaneyra and Jessica Menardy, both of which have been past guests on The Clip Out, both of which are going to be running in the New York City Marathon, and both of which went live with Mariana Fernandez to talk about being scared of signing up for a race and you wanted to do it, but not knowing where to start. They had a special live with Maria's Mariachis over on Instagram Live. It was Tuesday, October 25th, 3:00 PM Pacific, 6:00 PM Eastern. Make sure you check that out. Give them some love. Mariana is one of the sweetest teachers I have ever met. She is so kind and she is so responsive to people. She's amazing. Make sure you check this out. Do not sleep on this amazing yoga teacher who also runs. We have a great resource here. Make sure to celebrate Jessica and Yaneyra.
—
We have new London scenic rides.
I love this 30-minute London ride with Hannah, and a ride with Eric. Run a 30-minute run with JJ and a 20-minute walk with Hannah and Eric together. They look like they had a blast putting these together, so I can't wait to take these. It looks like a lot of fun.
—
Joining us is Anya Adams. Anya, how is it going?
It's amazing. How is it going with you guys?
That's fabulous. I'm so glad to hear that. You're not stuck in a hurricane.
I'm not anywhere near the hurricane. I had a great morning. I did a little Cody Rigsby 30-minute arms and intervals. I was ready for the day.
That's a good way to start the day. When did you originally find Peloton? How did it come on your radar?
It came on my radar from those commercials. When it was like, "I got my wife a Peloton for Christmas," and I was like, "This is bulls*ht. This is stupid." I was going to spin classes and stuff like that, and then a friend of mine got one. I travel a lot for work so it was great to have the app. I wasn't able to go to these classes anymore and so I wanted a way to be able to spin, and Peloton was the way to do it at home.
You weren't mad at them anymore?
I was like, "I take it back. I love you."
We interviewed the Peloton wife on the show. She could not be a nicer person. She's so sweet and funny. She's like, "It's like my eyebrows." She did the face and she's hilarious. I love her.
I remember seeing that and being like, "That's so rude," but then I love my Peloton now and I get it.
When did you start taking classes and then when did you get your bike?
I got my bike four years ago probably.
That was pre-pandemic?
Yes, pre-pandemic. I lived in a 2-bedroom and 1-bathroom apartment. My second bedroom, which was my guest bedroom was also my Peloton room which was very small. When Hannah Frankson is like, "Lift your hands up and say a thing," I would hit the walls. I was on the second floor so I could see out my window. I've moved to another house so I have a garage. My Peloton is in the garage with the mat and everything. It's way better set up than I had initially.
That's awesome. Do you have any issues with it being in the garage?
Not at all. I have very good Wi-Fi, Tom.
That's unlike my work. It's always fascinating for us because we live in the Midwest, so the idea of putting your bike in the garage is like a non-starter.
You would never do it.
No.
It is a converted garage. Also, I live in Los Angeles so it never gets below. It's always very balmy.
It's beautiful there. We all hate you a little bit because you're living in LA.
No, we're nice people.
Until it's time to pay your taxes. It's like, "We're last in education but look at what we paid in taxes."
You guys got the Mall of America. There's so much going on out there.
There is. We also have lots of space. You pay $1 million for one-square foot, and we get 1 million square feet for a dollar. There's that trade-off.
It is pretty nice. As I said 2-bedroom, 1-bath apartment. It was a tough one.
You said that you were taking spinning classes as Peloton popped up on your radar. Had you been taking that for a while? Was that new? Have you always been into fitness?
When I was in college, I rode and also played volleyball. I liked low-impact sports. When I moved to LA, I started working out at this place and these two women did spin classes and they were so fun. What I loved about spinning was the music. When they have music-forward classes or whatever where you're riding to the beat, I love that. I loved the feeling of doing that in a group.
I was into spinning, and then as my job changed and hours change and you can't make this class or that class, being able to jump on a Peloton now and get the feeling like you're in a class is nice. I was at Equinox for a long time and they have great spin classes there too, but once the pandemic hit and my jobs changed, it was easier to have something at home.
What do you do for a job, if we may ask?
I direct television and features. That's what I do.
That's fun.
I've had the Peloton ever since I started directing. I take Peloton with me everywhere.
That's awesome. Have you directed anything that people might be familiar with or is it an industrial or what's that?
It depends on what you like to watch. I've done a broad base of things. I directed a bunch of comedies like Black-ish, Fresh Off the Boat, and Speechless. I then moved into Glow and I did some Charmed. I did my favorite show of all time on television, which is a show called The Expanse, which is a sci-fi show. I did the finale of A League of Their Own, which came out.
We started watching that.
It's great. I directed my first movie. It's called Prom Pact, but it's not going to be out until 2023 during prom time. It's for Disney Plus.
How exciting.
I do a lot of different stuff.
That's cool. My other podcast that this grew out of is a movie podcast. It's called Reel Spoilers. The elevator pitch is always, "Every week we talk about a new release and a spoiler-rich environment. It's like a book club for movies, but no Oprah."
I love it.
We'd be more than happy to have Oprah. We figured we were not going to get it.
It's better to set that expectation out right now.
The leaderboard is fun and can help you push yourself, but ultimately, it's about you and your fitness.
Click To Tweet
That explains why you travel all the time for your job.
I also have a dog and I don't like to fly him under the thing. I work in Vancouver a lot, which is where I'm from. I'm Canadian. I will drive from LA to Vancouver. I was in Vancouver doing a show called Zoey's Extraordinary Playlist and I did a bunch of episodes. I knew I was going to be out there for a long time and it was the pandemic, I disassembled my Peloton, put it in the back of my car, and drove it to Canada so that I would have it with me in my rental apartment. It was worth it.
Did you take it apart?
I didn't take it apart. I called my dear friend, Roman, to come over and help me take it apart and carry it. I had to put it back together. I was quarantined. When you cross a border into Canada, you're quarantined for at least two weeks. I couldn't leave the house, so having that Peloton was a lifesaver. I'm glad I carried it with me.
That's awesome. I can't believe you took it all the way to Canada and then put it together and then presumably, you brought it back?
I did.
How apart was this bike? Were the pedals off or the monitor off? I need details.
What vehicle were you driving?
I drive a Jaguar I-PACE, which is like the F-PACE, which is like an SUV-type vehicle. I took the monitor, handlebars, seat, weight holders, drink holder, and pedals off. You don't want to get the pedals bent. You have to also lean the body of the bike in a gentle way so things don't get damaged, but also the base of it was removed. It was just the heavy body metal part of the bike. I put that in and everything else around, and then all my luggage, and my dog.
I am impressed.
I don't know if you drink Topo Chico, but it's my favorite sparkling water. We have it here. They don't have it in Canada. I had a bunch of that in my car.
I am impressed, especially with the pedals because when you put the pedals in, one has to be backwards threaded. That intimidates the heck out of me. People say it's not that hard. I believe them, but it intimidates me because my bike is pristine and I don't want to touch anything. I'm scared. Did you have any issues with calibration or anything when you put it back together? Was it exactly the same?
I thought I might, but I didn't. I haven't even been at home too. It has been great.
I'm glad to hear that. Even though this happened to you in the past and it's not happening right now, I'm still worried for you. Even though you're telling me it's okay, my stress level went up.
Since I've had the bikes for so long, I probably need to have someone come through and look at them, but I've never had any problems. I have modified my bike in one other way because I have an older bike. I got the adaptive swivel head which I love, which they added in the years after.
It's on the Bike+ now.
I just have the Bike.
There's no just for me, that's great. I love the original bike.
How did you get into directing film and television? That's a tough nut to crack.
I went to school to be a psychologist. While I was at school, this group called Up With People came through, which was an international students' group.
The first Super Bowl halftime show was with Up With People.
They came through and I joined the group. While I was with the group, I was thinking about what do I want to do when I'm done. What came up was, "I want to work in film and television." I went online back in the day when the internet was very small and I found this program that's still around called the Directors Guild of America Training Program. I trained to be an assistant director, and the trajectory of assistant directors is to go into producing, but some go into directing, and I was the some.
I was an assistant director for a very long time. That's the person that schedules, runs the set, make sure all the background are there, and everybody knows what they're doing so the director can direct. That's what I did. I was like, "What do I do next?" I didn't want to produce. I thought, "I want to direct." When I was in Up With people, it was very creative. We were on stage and I loved that. I wanted to incorporate that into my life here. I said, "I wanted to direct." I was on The Mindy Project at the time. I saw these people directing, so I said to Mindy, "I would love to direct an episode." She was like, "Great. What have you done?" I was like, "I haven't done anything."
I better do something to show people I want to do this. During the course of trying to figure out how to do something, a friend of mine was a part of a show that was starting out called Black-ish. She approached me and wanted me to come over as an assistant director. I said, "I'll come over, but I would like to direct." During my time there as the first AD, the creator of the show, Kenya Barris, decided to give me an episode to direct. That's where my directing started. I directed an episode called Sister, Sister. My career took off. I then directed a bunch of stuff.
I would be interested to know when you say your career took off. What's the metric for deciding that you are a director worth backing? Is it the ratings? Is it how you handled the set? What makes the word spread you are the person people should be working with?
When I say my career took off, I didn't mean like fly off the handle. What happened was I was able to leave AD-ing and direct full-time. What allowed me to continue working as a director is that a lot of people knew me from before when I was an assistant director. A big part of directing is that you're given somebody's baby. They've created this and this is something they want to be successful. They put their blood, sweat and tears in, and they want to know that the person coming in understands that, is going to uphold that, and is going to bring whatever they can to this piece and make it as good as possible.
People knew my character from before as an AD. As I moved into directing, I was moving in similar circles so people knew my ethic. After having done an episode, they saw that I had an eye, and then it was a ton of networking. I directed Black-ish and then I was fortunate enough to do a YouTube Red Show called Youth and Consequences. I did an interview and they like me.
One of the things that happen in television is that you have a very finite amount of time. One of the jobs of the assistant director is to keep everyone on task moving forward. Knowing that you have a director that has that mentality is helpful. That also helped me get jobs early on. It's people knowing that I understood the cadence of being on a television set. I understood the time and what it was like to work with kids because there are a lot of kids on Black-ish, and there are time constraints with them. That was a part of it.
It seems like a dream job. Do you love it as much as it sounds like you do?
I love my job. It's hard and crazy. You're creating, so people have opinions about what you're creating. It's so fulfilling and amazing to work with all these different personalities, and get into this combustible relationship and make something. It's been amazing. I love it.
I am blown away by that. That is so cool. I could talk about this all day. I feel like there are a million questions I should be asking.
It's fine. We can totally talk about Peloton too because I do that a lot.
Who's your favorite Peloton instructor?
That is hard. I bet everyone says that, but my go-to is Hannah Frankson. I love Hannah, but if I want to take it easy, I go to Cody. Is that wrong? I don't want to hurt anyone's feelings. Hannah was an athlete. Tunde, are you kidding me? We're warming up at 80. Those guys are hardcore. Cody is like, "I feel like sh*t today too. Just push a little bit more." I still work my ass off but it's not as intense. It's a different feeling, but I love all those guys.
I have a dog and I started by saying, "How do I combine my Peloton workouts with my animal?" I started walking. I love Marcel Dinkins and Kirsten Ferguson. I love those guys for walks. I've been doing a lot of walking and I always go to them. I love their music. I love how inspirational they are. They're a lot of fun. It made me start thinking about Peloton tread.
I have to say though, don't ever be afraid to take runs from Marcel and Kirsten, especially Marcel, because she does the, "Would You Rather Game," on Sundays or Saturdays." It's so fun though. She'll do this whole class while we're running, and she'll play the get-to-know-you game. She'll be like, "Would you rather," and then she'll ask some crazy scenario. She's already asked them on Instagram and then she totally makes fun of whatever.
I love that.
I love it so much. Also, Marcel will surprise you with her playlist, which I love too because she's got a very eclectic background in music. We'll have this fun pop and hip hop, and then all of a sudden, it'll be like, "We're going to have some country," because she grew up in Memphis and I love that so much.
I totally agree. It's been interesting to spread out. I'm very intrigued by the Peloton row because I used to row.
I did not know you used to row. We were in New York and we got to go see the rower. We tried it out and I loved it. It's so quiet. It's silent. You cannot hear it at all. It's amazing.
Does it fold up or stay wide?
The screen folds down and then you can put the entire thing up against the wall. It's got this box that you can have installed on your wall so it connects to the wall or holds it.
I love everything about this.
You'll be excited about this since you used to row, and it has form feedback. It will tell you what you did wrong technically with your row. I've rowed at the gym, but I have no idea if I was doing it right. This was telling me how I could correct my form in real-time. It was cool. It gives you a report card at the end that's like, "Here are all the things that you can fix about your form." They then do all these drills. It's cool. You might enjoy it. I could be a salesperson for Peloton.
You did a great job. It's going to be Christmas, so is it the tread or the rower?
You have to figure out which one of those two is easier to smuggle into Canada.
Which one I can fold up in the back of my car? It sounds like the rower.
It's 8 feet long.
What a workout though, I bet because I remember in university rowing and how freaking hard that was. That's awesome.
I'm very excited about it. I can't wait to get it in December.
I'm jealous. It's Christmas.
What's your leaderboard name?
My leaderboard name is Mighty AKA.
Where did that come from? How did you come up with that?
I tried to put my name in, but my name was already used and then AKA was already used. I was like, "I'm going to be inspirational to myself, so Mighty AKA." That's my leaderboard name. I started using it in other places now too because it's handy.
I want to know what your middle name is or what the K is.
My middle name is Kathe and it's German, but I say Katie because most people don't speak German in the United States.
That's fair.
I'm like, "Mom, why?" She was being unique.
She's not German?
No. My mother was a Russian Jew. My family was the second generation.
I'm trying to figure out the German connection.
Here's the connection. Mother was an artist. She loved an artist named Käthe Kollwitz who was a German artist, so she named me after her.
That's cool being a second generation. My grandparents on my mom's side moved to America from Germany. They were in their late teens, but they grew up during the Depression. It's always interesting to think about how different and how the same the world is. In so many ways, it's so different, but in so many ways, it's the same. I cannot imagine the bravery that it takes to be like, "Let's move to another country. Let's pack everything up. Let's go."
I have friends that moved to Hawaii and they took 11,000 pounds of their stuff on a ship. You're not doing that from Germany. You got a couple of suitcases and you're starting over.
That's terrifying. There was no Peloton in the back of that car.
That's so funny. That would totally be me. I'd be like, "I'll leave all my clothes. Don't touch the monitor. This is my carry-on, the monitor, the handlebars, or whatever."
She's like, "Peloton dog. I'm ready." Do you have any advice for people just getting their bikes?
It's hard at first. All of the trainers talk about competing against yourself and you really are. That's the key. The leaderboard is fun and can help you push yourself but ultimately, it's about you and your fitness. Take it easy. It's hard. You got to build up your stamina. When you stop doing the bike, it goes away really fast. I was on vacation for three weeks. I came back and I like Cody because I need to be nice to myself. Have fun and also try different trainers because everyone is different and you relate to them differently. Someday you want this person and someday you want that person, but you don't know if you don't try them. It's easy to get stuck.
Do you know what else is interesting, especially since you're starting to get involved in the tread side of things? It's taking instructors in different modalities. For example, Robin is a completely different person on the tread than she is on the bike. I find that fascinating. They're all like that and that's so weird.
That's so true. Also, you can see where their strengths are. I haven't taken Robin in running yet. I need to do that.
Whatever you do, don't do it on a yellow day. Don't do that to yourself. That's not cool.
Got it. I love her five-minute abs because then I'm like, "I feel like I've done abs."
I'm pretty sure some five minutes of anything with Robin, you feel like it.
Kirsten was saying she was a lawyer before this.
Yes, Robin was. That's a whole story. You've heard her story about how she was held up at gunpoint and all that too.
I got to check that out.
If you read her book, Shut Up and Run, she tells that story in there. She's been on a lot of podcasts like Rich Roll and things like that where she's talked about it too. Also, you mentioned that you're not doing your podcast anymore, but you mentioned that you have a podcast. Did you want to tell people about that?
I have a podcast with my dear friend Fanshen Cox and it's about women of color behind the scenes in film and television. It's called Sista Brunch. We interview for all the different jobs. One of the reasons we did it was everybody knows about the director, producer and actor, but there are so many other jobs behind the scenes that you can do. We wanted to bring that to the forefront so that young women of color could see, "There are all these other opportunities and I might fit into props better, hair, VFX, intimacy coordinator, or whatever."
Wait, what is an intimacy coordinator?
Have you not heard of these?
No, I haven't. What does that mean?
This is a new thing.
It's a new thing. Essentially, anytime there's any sexual interaction with anyone on screen, there's an intimacy coordinator there to help choreograph if needed. Most people know how to kiss somebody else. When I was doing my movie, I had a bunch of backgrounds that were brought in specifically because they could kiss because it was COVID and I had to bring couples, and it was a whole thing.
I wasn't aware that there were all these people. This person would come in and say, "You have three people that are here that are able to make out," I was shooting a high school party. I was like, "Great, so let's put someone here and here." She would go and talk to them and choreograph them like, "The camera's facing this way so if you guys are kissing that way, I can't see it. You need to kiss this way." It's that kind of stuff. They're there to make sure that the players that are involved in this act and event are comfortable.
That makes sense. Especially in this day and age. We want to make sure we don't repeat history.
I also thought it was interesting that you said there were three people that could kiss. I was like, "That's very forward-thinking.
When I was an AD back in the day, you have a background group of 25 people and you go, "Anybody okay kissing?" Four people will go, "Yes," because they know they're going to be featured or whatever, but you can't do that in the time of COVID. It was like all these other things, that's why the assistant director then had to plan that and make sure to help in keeping the party accurate and real. We were like, "At a high school party there's going to be kids making out. We should plan for that."
I don't mean to ruin your scene, but not at the high school parties I was at.
That's because you were playing in D&D.
There were passionate events that happened in D&D, maybe?
No, nothing like that.
It's just a bunch of dudes and they were straight.
We had bad roles for charisma.
You are a joy to talk to.
It's super fun. My friend, Julie Milazzo is a big fan and she was like, "I'm going to recommend you," but then you reached out to me online. Is that because of her?
She reached out to me and she was like, "You should interview Anya Adams." I was like, "That sounds great." We then had that big gap of time in there because you're a busy lady. I feel very fortunate that this worked out, so thank you so much.
This is so fun. I had a great time.
Me too.
Thank you so much for joining us. Before we let you go, let everybody know where they can find you if you would like to be found.
I'm on Instagram @DirectedByAnya. If you are looking for me on the leaderboard, it's Mighty AKA. Come find me and give me a high-five.
You're going to get some high-fives. I guarantee you. This crew knows how to follow. They like to follow it. We're a very supportive group.
It's a family at Peloton. I love that.
Have you ever been to the studio?
I haven't and I would love to. There's one in LA, isn't there or is it only in New York?
There's New York and London. It's hard to get into now you're going to need a PA to go in and sign up for your class because you have to sign up Mondays at noon Eastern, so that would be 9:00 AM for you. If you log in at 9:05, your time is gone. It's 4 or 5 weeks out, so you got to be on it or it's gone.
I got a job in Rome next year for two months. I want to try to go to the London one.
It is easier to get into London one, especially if you will take classes with German instructors because people haven't gotten as much chance to get to know them yet.
I like German.
Access the website with your middle name.
You're automatically in.
Perfect. Thank you for that, Tom. I will keep that in mind.
Everybody knows about the director, producer, and actor, but there are so many other jobs in the film and tv industry behind the scenes you can do.
Click To Tweet
I'm nothing if not helpful.
Thank you so much, Anya. That was a lot of fun.
Thank you so much.
It was really good to meet you. If we're ever in the same city as you, we'll look you up.
Please do. I look forward to seeing you on the leaderboard.
I'll be following you. It's ClipOutCrystal. If you see that, you know it's me.
See you, guys.
See you later. Bye.
—
I guess that brings this episode to a close. Until next time, where can people find you?
People can find me on Facebook at Facebook.com/crystaldokeefe. They can find me on Instagram, Twitter, and the Peloton leaderboard @ClipOutCrystal.
You can find me on Twitter @RogerQBert or on Facebook at Facebook.com/tomokeefe. You can find the show online on Facebook.com/TheClipOut. While you're there, like the page and join the group. Of course, don't forget our YouTube, YouTube.com/TheClipOut. That's it for this one. Thanks for tuning in. Until next time, keep pedaling and running.
Important Links
About Anya Adams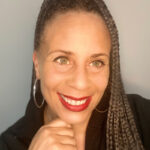 Anya Adams is an award-winning Canadian-American director best known for Black-ish, Ginny & Georgia, A League of Their Own and The Good Place. The Alice Initiative named Adams as one of the top emerging female filmmakers on The Alice List 2020. Winner of the NAACP Image Award 2020 for Outstanding Directing in a Comedy Series for GLOW, Adams has since made her pilot debut directing Netflix Originals' popular coming-of-age drama series Ginny & Georgia as well as completing her first movie for Disney called Prompact.
Adams began her career in the nonprofit sector traveling the world and working with global citizen incubator Up With People for several years before transitioning to filmmaking. Following her acceptance into the DGA Trainee Program, the Canadian native from Vancouver, British Columbia relocated to Los Angeles where she trained on the set of such shows as Boomtown and The Practice. As a DGA member, Adams worked on some of the most successful television shows.
Love the show? Subscribe, rate, review, and share! https://theclipout.com/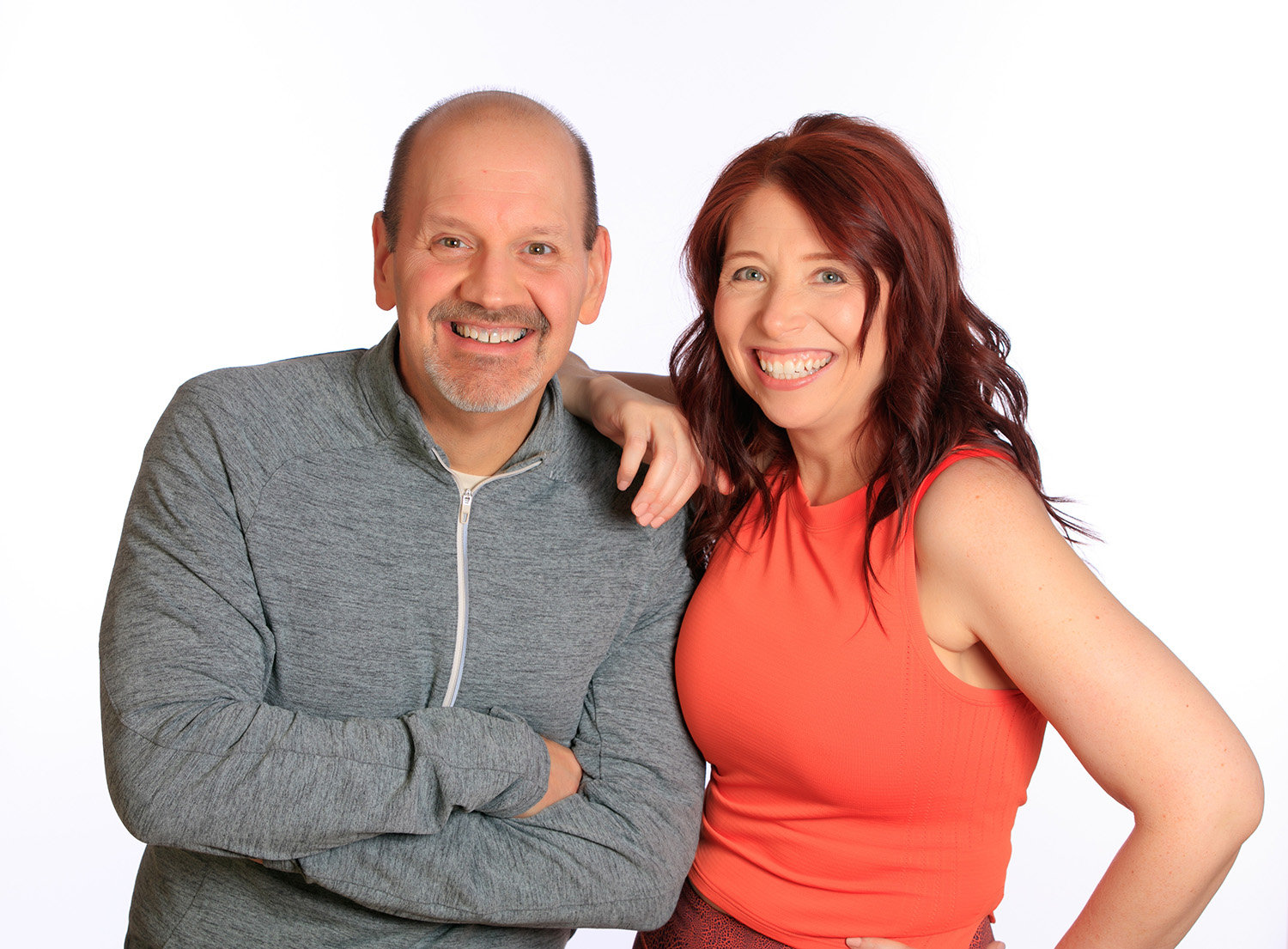 Subscribe
Keep up with all the Peloton news!