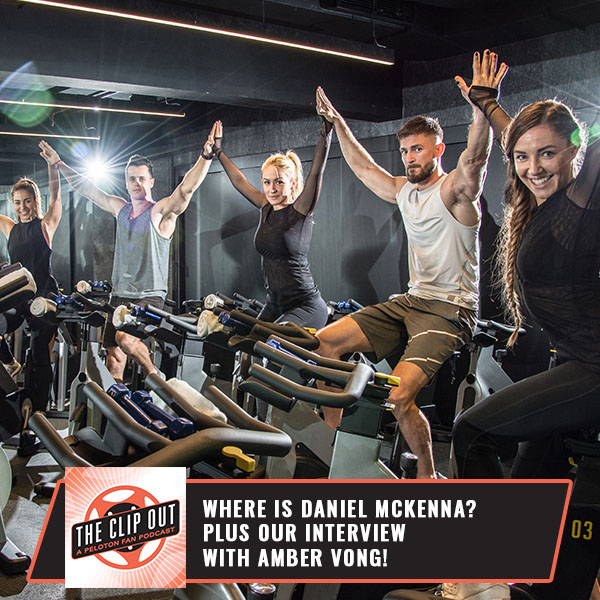 278. Where Is Daniel McKenna? Plus Our Interview With Amber Vong!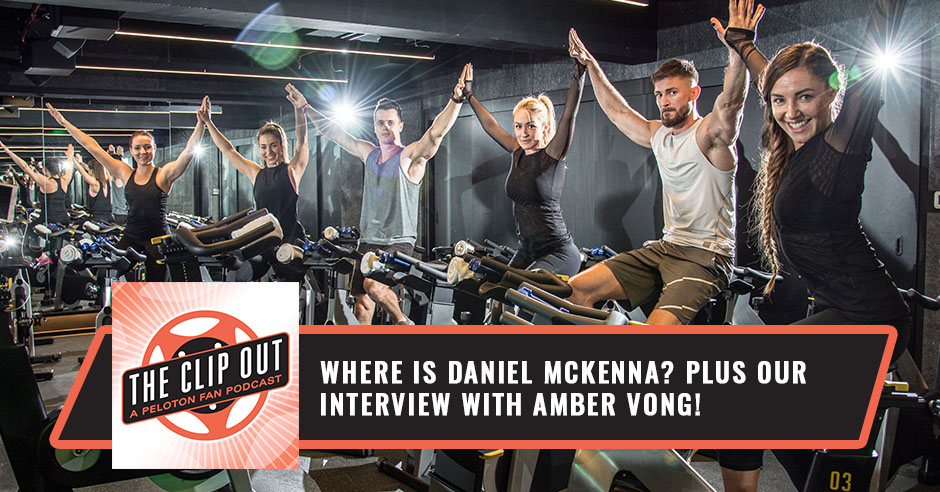 Crystal recaps our NYC visit.Dara Treseder steps down as head of marketing.
Bertrand Lanciault III exits as Peloton's Head of Compliance.
Crystal reviews Peloton Row after a hands-on demo.
The Tread gets new features.The Guide has a new program drop.
Beta testing on the Guide is happening.
Amazon Prime Early Access will include Peloton.
Peloton expands its partnership with United Healthcare.
Peloton hosted a talk for Latinx & Hispanic Heritage Month.
Ash Pryor shuts down fat-shaming trolls.
Where is Daniel McKenna?
Alex Toussaint was on The Pivot Podcast.
Matty Maggiacomo attended the premier of Hocus Pocus 2.
Jess Sims was on Hoda & Jenna.Angelo has tips for shifting to maintenance mode.
Echelon has a "free rower" promotion.
The latest Aristi Series features Kenny Chesney.
Ashton Kutcher interviews Denis Morton and Kenny Chesney.
Logan Aldridge has new adaptive classes.
There are new apparel drops.
German Unity classes feature all 10 German instructors.
Charolette Weidenbach teaches her first English language class.
Crystal has an update on Pedal The Cause.
All this plus our interview with Amber Vong!
—
Watch the episode here
Listen to the podcast here
Where Is Daniel McKenna? Plus Our Interview With Amber Vong!
Welcome back from New York.
Thank you. It has been a couple of days, although it doesn't feel like it.
It's been kind of go, go, go. That's how things are around here, but we have a great time.
It was so much fun. I want to go back. I would like to go back to the Friends exhibit, and I would like to go back to the Peloton studio and spend all day.
You did. You were there for a good chunk of time on Friday, and then you were back on Sunday.
I want to do it again though.
I understand. That was fun. It was good to see everybody. You got to see one of the new rowing instructors.
She popped out of one of the studios. We were in line to go into the tread studio, and all of a sudden, this door flings open. I don't think they're used to using that studio while they have a line. There she was. It took me a second to realize who it was, and then I didn't have my phone ready, which is unusual. She came back and I was like, "Can I get a picture of you?" She was like, "Get a picture with me." I was like, "Okay."
She's new so the novelty hasn't worn off yet. The Friends exhibit sneaked out there, Monica. You could also tell she's new because when you look at her Instagram, she doesn't have a blue check mark yet.
Let's see how long that takes in 3, 2, 1.
It will probably pop up while we're discussing this. You got to do yoga class and you got to see some people there.
I finally got to meet Robin Rosburn in person. I have been talking to her for seven years. That was the first time we've gotten to meet. I also finally got to meet Jamie Stern in person. That was so exciting. We took a class with Mariana. It was supposed to be a Ross class, but he was out. It worked out for the best because I had not gotten to spend one-on-one time with Mariana and she could not have been more delightful.
It was an English class and it was beginner yoga, which is totally my speed to do in the studio. I don't mind trying to be a little more adventurous with poses when I'm at home, but on camera, I'd rather it be something I know a little better when I'm in the studio. What a difference the studio is. It's so different now. The studio production and the whole team. Mariana brought the whole team out. We got to meet everybody.
You also got to run into Becs Gentry.
I was sitting there watching her take pictures. You only get to take pictures with the instructor now if you took the class. I didn't have a wristband for Becs. She saw me and I was like, "Can I please have a picture?" She was nice enough to do that.
That was very kind of her. Because it was my birthday weekend, we got to go see The Music Man. You snuck out your phone at the end because everyone else had their phones out.
It wasn't technically during the show. The show was over.
We had good seats. Thanks to our past guest, Carey Socol. She helped us out tremendously. For people watching on the YouTube channel, you took this picture with your phone from our seat.
That's where we were. Thanks, Carey. Those are amazing.
That's pretty impressive.
The whole team was great. I was super excited to see Hugh Jackman, but Sutton Foster, wow.
She stole the show. No shade to Hugh Jackman. He was great. I was unfamiliar with her. I was like, "Who is this other person?" She was a cross between Mary Tyler Moore and Carol Burnett. I love when actors do this, when she found laughs that weren't on the page. She didn't undermine the character or hand it up, but it's her reactions to things.
It was the look, the eyebrow and the scowl. It was perfect. Hugh did that too with the little things that he would do whenever he break the fourth wall. It was well done. Both of them played it so well. It was such a good time. I loved it.
We also got to meet a Peloton user, Melissa. She works for the show doing costumes and stuff.
Her day job is as a singer and songwriter. We are hoping that we will get to have her on the show pretty soon, but what a pleasure it was to meet her. We always love meeting fellow Peloton individuals. That was a lot of fun.
It was a great time. We had a blast. Thanks for the big meetup on Friday.
Gordon and Janet put that together.
I got a birthday cake, which was delightful.
Your favorite birthday cake.
Angelo might not have been too happy about that birthday cake, but I was happy about that birthday cake.
I was pleased with it and the whole thing. Many people came out. There was so much love in the room. There were so many people that hadn't seen each other in years. There were people that we met for the first time, and there were people meeting each other for the first time. It was a magical weekend.
If you can't wait to hear more about our trip, we record a bonus episode where we go into much more detail. I believe you even get to hear about the time I thought someone grabbed my butt in Times Square.
I don't know that you tell that one story. I think that was your other podcast where you told that story.
It all blurs together. We'll save that for another time, but we go into great detail.
We talked about the rower. We talked about meeting all the different instructors. We also give lots of tips on how to navigate the new studio, so lots of good detail over there.
You can sign up for that at Patreon.com/TheClipOut. Also, just a reminder that Sail Rock is just around the corner, about two weeks away by the time you read this. If you live in the Midwest or you don't mind coming to the Midwest for no reason other than Yacht Rock, we'd love to have you. You can get information on that in The Clip Out group, or if you sign up for the newsletter, there's a link every week in the newsletter, which takes you right to the event and tells you how to get a ticket to hang out with us. We'll have a suite. There will be some food and beverage there.
October 15th. It's a night of Yacht Rock classics. You get Firefall, Orleans, the Babys, John Ford Coley, Walter Egan and Peter Beckett from Player. They're going to pound through hits. It's a fun way to see a show. Peter Beckett is probably going to play three songs and be done, and then you'll get the next guy. It's a lot of fun.
I'm looking forward to it. It's going to be so much fun. It'll be like a nice small group. We're going to have lots of one-on-one time with people. I'm looking forward to it.
We should also say that no Dr. Jenn for this episode because we didn't have time to record, but you got a lot of her in the last episode. She will be back next episode. Besides that, what do you have in store for people?
We have our interview, of course. We have so much news. There's so much news going on with Peloton. We got to talk about Dara. We got to talk about Bertrand Lanciault. We have the new rower to talk about. We have the new features that dropped on the Tread. We have new Guide programs, the Amazon Prime Early Access sale. We're going to talk about United Healthcare expanding, the new rowing instructor telling people to go to hell in the best way possible. Where is Daniel McKenna?
What is going on?
We'll find out where all the other instructors have been. We also have a visit from Angelo at MetPro. We're going to talk about shifting into maintenance mode after you have had a major weight loss. We will be talking about artist collaborations, and we're going to do a little Echelon mention in there, and plenty of In Case You Missed It type of things.
Before we get to that, shameless plugs. Don't forget, we're available on Apple Podcasts, Spotify, Google Podcasts, iHeart, TuneIn. Wherever you find a podcast, you can find us. While you're there, be sure and follow us so you never miss an episode. Maybe leave us a review. It helps the people that come along after you. We got a new review. This is from HF McKay. It's a birthday review. They left it on my birthday. "Happy birthday. Tom. I'm so glad you were born so you could make me laugh. I love this podcast, how you two interact and the info you share. Thanks, Tom and Crystal. The title might be misleading. I can't review your birthday." I can and it was wonderful. Thank you very much for the time to review.
Thank you. That was such a sweet review.
You can also find us on Facebook, Facebook.com/TheClipOut. While you're there, like the page, join the group. The group is a great way, and so is the page, but the group is going to push into your feed a little bit more frequently. It's a great way to stay up on things throughout the week. If there's breaking news and things like that, you don't have to wait for a new episode. A lot of times we'll push it out there to keep you on top of things. It's a lot friendlier than the OPP. We'll kick out the douchebags. We kicked out one this week.
Fat shamer got to go.
You can also find our Patreon, which means you get ad-free content and potentially bonus episodes if you sign up at that level. If episodes are available early, we will push them out to you first. Finally, don't forget, we have a YouTube channel, YouTube.com/TheClipOut, where you can watch all of these episodes. There's all of that. Let's dig in. Shall we?
We shall.
—
House cleaning continues in the world of Peloton. Chief Marketing and Communication Officer Dara Treseder is moving on.
She's going from the VP to Chief Marketing Officer over at Autodesk. I can't blame her for that jump, from VP to CMO.
I'm not saying she got fired, but it sounds like maybe the word went out that Barry wants his people in place. Do you think?
Not only did the word go out. I think it was like, "We're replacing you. Why don't you go find another job before we do."
That's what I mean by the word went out. It's like, "This is going to come. Why don't you?"
I think it was across the board.
I don't think she was singled out.
No, I think this is going to happen with all of the top-level management. I don't know if it gets to the VP level or not, but she was in a weird position because she should have been a CMO. I don't think she should have been a VP. That's just my opinion. It was a weird split where she was under Kevin Cornils. I think she should have had her own vertical and they didn't do that. Maybe that was part of why she left. I don't know.
Maybe she was told she'd get that at some point, and then with all the shuffling, it never happened. She was like, "Okay."
It could be. A lot of people are asking, "Should we be worried?" I don't think so. It's normal to see major management turnover when you have a new chief executive officer comes in. They want to have their own team.
You're seeing it on CNN right now.
This happens everywhere. This is not a Peloton-only thing. For those of you who post things like, "Positions change," every time I post something like this. I know. It's called news.
They make new classes. We talk about that too. A lot of people are making comments about, "Should we be worried?" Not all of them, but a good chunk of them. They seem to be the same people that have been complaining about what has been going on at Peloton. It's like, "Isn't this what you wanted?" If you're not happy with the results and they're bringing in new people, then you should be glad, or do you just enjoy complaining?
There are some of those. I will say, I've had a lot of people asking this question who are truly like, "I'm not sure, please educate me." Most people have had a good attitude about it. I had a lot of good conversations about it. For the most part, that is the Peloton community. It's just we got some stinkers out there.
While we're discussing exits.
This is Bertrand Lanciault III. He goes by Lance.
I know nothing about him. I'm going to completely stereotype him based on his name.
Middle-aged white guy.
I think he's wearing an ascot. That's just in my head. Something from the Thirst n Howl collection.
I don't know if it's true, but I understand how you got there.
If it's not true, I don't want to know.
The biggest motivation to ride a Peloton regularly is not having to acclimate to its seat all over again.
Click To Tweet
In our head, he is there. Bertrand or Lance left Peloton. He was in the Compliance Department and he is now going to be working for Snap, which is the parent company of Snapchat. He was the Head of Compliance at Peloton.
I feel like once you got Peloton on your resume, you're going to land on your feet, so they'll be okay.
I agree with that.
We alluded to this earlier in the episode, but you got an up-close and personal look at a rower.
We stopped by the Peloton Manhattan West store while we were in New York. First of all, what a beautiful store. Everybody that we met at the store and the studio had fantastic service. Jordan was amazing. If you need a salesperson, you go see Jordan. Call any of your showrooms. They are happy to help you order this. Please order from your salesperson at a store. We want to help the stores to the best of our ability. We want them to stick around.
Why do we need stores to stick around? It's because of this. Because you can go to the showroom and actually try out the rower. That's why we want stores. That's why stores are important. Seeing this rower in person has made a huge difference to a lot of people. We have had so many people reach out to us and say, "This video that you did, now I'm going to order the rower." I know not everybody can get to the actual store, but this made a huge difference.
I feel like your post of this video has sold at least 15 to 20 rowers that we know of.
I've had so many people who reached out. Honestly, I stopped counting because there are so many people who reached out. I have to give credit to Jordan. He did such a great job of explaining everything about the rower and highlighting all the cool things about it. The cool things about it that compare to Hydrow are the sound. I've never used a Hydrow, but I want to say that everybody that I have talked to says that it's loud. The Peloton Row is silent. I don't mean quiet. I mean you would not know it was in use unless you see someone moving.
I've never been around a rower before. When people were talking about the Hydrow being loud, the only one I'd ever seen in real life was the Peloton Row. was like, "They make noise?"
They do, and the Peloton one does not. The other big thing that stands out about the Peloton Row is the form feedback. I got to see it in real time because my form sucked. It told me that parts of my form were great, then the other parts of my form, it was like, "You need to work on this." It explained what I needed to do. it was cool to see.
I think that's important because as Jordan points out in this video, that was his big concern. Rowing is such a technical sport. There's so much coordination happening that if your form is not correct, you're not going to get as much out of it. Knowing that the Peloton Row can tell what you're doing and what you need to improve upon is amazing.
I have to add, they also have this part where when you sit on the rower, it calibrates your body. That's where it's getting that form feedback from. It knows how much you're going to go back on your Row. It knows how far forward you're going to go when you're done. It's calibrating all that to give you the form feedback. In addition to all that, we have amazing classes that we're going to get. That's super exciting. The class I took was fun.
The only thing that I would say I wasn't too sure about is it's so different from a bike class or a running class. It's like, "Go faster." It's harder to go faster on a rower than it is when you're running. That's going to take some getting used to, but I enjoyed it. The time flew by and I felt it in my back. It was five minutes and my shoulder was legit sore. That was great.
You were sore, but I hold that camera for four minutes. That was my workout.
Many people have told me, and I've read about this too, that rowing is good for running. I am super excited. I'm going to be training for Big Sur. I am excited to be able to get this rower in December and use it as a tool to further my running adventures. Those of you who ordered day one, you're getting it in December. That date is starting to go out. By the way, Jordan said they have been swamped with people coming in to check this rower out. While we were there, people were coming in. There were people dropping in there. It's insane at all of the stores.
If you want to watch that video in its entirety, it's 13 to 14 minutes long. It is a full-on demo and you can see it up close from multiple angles. You can find that on our Facebook page, on Crystal's Instagram account, or it might be easiest for you to find it on our YouTube channel at YouTube.com/TheClipOut. If you want to go watch the whole thing and get the whole demo, it is out there waiting for you.
You're going to put a link to it in the newsletter.
The newsletter should have a link for it at the bottom where all the links are. The tread is getting a whole host of new features.
This is fun. Now instead of Just Workout, they have Just With Goal. You can set the goal you want like distance and then you run on the tread or outside if you're using the Just Workout feature until you've accomplished that goal. Also on the Tread only, not Tread+, Auto Incline has been added. It's like the Bike+, whenever the instructor calls out the incline, it automatically goes to that. That is only on on-demand classes not live.
Now they've added Strava integration for the Tread. Supposedly it only had a couple of stats that went over before and now it's going to have all of your stats. I haven't checked the difference because I stopped using Strava because it didn't show what I wanted to show. I'm going to check it out and make sure that it's properly going from the tread over to my Strava account. Also, you have splits now. You're going to be able to see your mile or kilometer splits in the class and for the entire workout post-completion.
That is my favorite add. I'm so excited about that because you need to watch your paces, which is important for endurance. You need your paces. Having to constantly look at your watch when you're on treadmill for a long time is annoying. I'm excited about this. Going back to the auto incline, they didn't add to the Tread+. I've had so many people ask me, "Does this mean we're going to stop getting updates on the Tread+?" I don't know. All of these updates got added and they still have not given us any indication of what's going to happen with the Tread+ for people who still have one.
I go back to the original communication that we got. I have not gotten new communication that says anything different. It said, "You can return it for a full refund or we will make a fix for your home." They still have not done the fix for your home. I can't help but wonder if that's coming still down the road. At any rate, I believe it is becoming a collector's item. For the moment, I will be hanging onto mine. I tried out a tread class while I was in New York. I used the smaller tread while I was there. It was beautiful and it was fine, but it was fine.
I love my Tread+. I cannot tell you how much I love those slats. Whenever I click forward or whenever I want to increase my speed, when I went to increase my incline, it doesn't instantly. There is no delay. On the smaller treads, you get different amounts when you roll forward on the tread. People have told me about this before, but I experienced it myself. Sometimes it catches. Sometimes it doesn't, which isn't a huge deal. if I had to have the tread, I would, but at this point, it costs almost as much as I paid for the original Tread+, so why would I do that?
I'm going to have a treadmill. It's either going to be the Tread+ or I'm going to buy a different one at this point. I might as well hang on to this one until it dies. That's where I am. I'm not saying that's where you need to be, but that is where I am. One other thing about the tread, people have been saying that they've been having issues with the incline and the sound of the tread. I don't have any issues with that on my Tread+. I've had zero issues with it. It has worked beautifully from day one.
I think if you have knees that can take it or if it's a size issue thing for you, you absolutely should have the tread. There's nothing wrong with the tread. It's like if that's all I could have, I'd be okay with it. The fact is that I've used the Tread+ and I love the slats. I definitely could tell a difference in my knees. It wasn't awful. It wasn't like running on concrete, but I could definitely tell a difference in my knees after the class. For now, I'm sticking with my Tread+ and I'm going to enjoy it as long as I possibly can.
Live for the now. There is a new pump-up the volume series for people who have Guide.
I was checking this out. Rebecca Kennedy and Jess Sims are the teachers for it. It uses rep counting. I need to update everyone. I think on the last episode, I told everyone that I could not get the rep counting to work. Here's what I did. I went back to the Guide and I did a manual update. I don't keep mine plugged in all the time because we keep it in our living room and the kids use it. When I did change and updated it, the rep counting worked perfectly. That was clearly the issue and I had no problems with it.
You can easily switch weights in the middle of a set. You can be like, "Peloton, increase my weight to 10 pounds." Boom, done. It was cool. It was smooth and sleek. I love the rep counting. What I love about it is this particular program is it uses progressive overload. For people who don't know what that means, it's a fancy way to say that you slowly increase the number of reps and the weight that you are doing over a period of time, in this case, four weeks, so that you see actual strength gains.
You're building your strength with this. It is the kind of program I want to see. If you're going to give me strength training, this is the way to do it. The little thing like I did ten reps of something, and then I don't touch that exercise again for weeks, that's not the way to do it. This is doing the same workout over and over again for four weeks. That's what you do to see gains. I'm excited to see this programming. I hope that there will be more. In fact, they said there are going to be new classes dropping every week. There will be more. I'm excited about that.
While we're talking about the Guide, we should talk about that there's apparently a beta test going on.
There's going to be a beta test between October 5th and January 5th. They have several different activities that you need to do. You're going to be testing areas of the product according to the instructions. You have to do a weekly survey. You have to take specific classes and do a survey after every class, then you have to submit ideas, issues and praise you have for the product. You have to also share voice and class data with the team by enabling it on the Guide.
I'm not exactly sure what we're testing here. I don't know if this is something to do with the rep counting because technically, that is still in beta testing. Maybe that's what this is or maybe it's a completely new thing. We don't know yet. If anybody out there is testing and you feel like secretly letting me know about your NDA, you go right on ahead and message me. I will protect your identity.
I guess Amazon Prime Day is around the corner and then there's early access to that.
They're having the Early Access Sale that's going to take place on October 11th and 12th. Their second Prime day of the year was a huge success. I guess they're going to have now the third one. The interesting thing about it is that they're not going to tell you what's going to be included. They never do. They are saying that they are letting out the secret of some of the manufacturers that are going to be included. Peloton is included and that's why we're talking about this.
We are curious about what Peloton they are going to include. Will it just be clothing? Will it be clothes and equipment? Will it be new equipment? Will we see the rower make a debut over on Amazon? The questions are endless. Mark your calendars for October 11th and 12th. You might want to put a little extra cash aside in case there's something you got to have.
I love Amazon. We buy stuff there all the time, and so do you.
Our front porch could tell you some stories.
Prime day, I've never seen one thing I've wanted on Prime Day. I always scroll through and it's always like, "Look, spatulas."
If there are things that you know you want and you keep a watch on them, that's when it's the best to buy. You can get some amazing deals. I got a good deal on our air fryer. I got a good deal on some Christmas presents that I bought for the kids too that they had on their list and it was on sale. If you're watching, you can get some good things, but it does take a lot of work.
Peloton has expanded its partnership with United Healthcare.
I can't remember how many people were included before. I know it was thousands, but now they're saying it's going to provide millions of people. As many as ten million healthcare commercial members may be eligible for a year-long subscription or receive a three-month waiver to an all-access membership at no additional cost as part of their health benefits. My understanding is this has to do with the way you can buy healthcare through the marketplace.
That's my understanding of this because United Healthcare only has so many people under it. That's the way I understand it. They're going to get preferred pricing on some of the connected fitness products like the Peloton Bike, The Bike+ and the Tread. No, you do not get a discount for the rower. Calm down. There are no discounts for the rower. As a matter of fact, people keep asking, "Can you use your referral code?" No. You can't use it for anything new. That has always been the case that is not new. For those of you saying that it is, it is not. I'm not saying in a couple of weeks you won't be able to use it, but right now, you cannot.
For the initial rush, no because you'll give yourself $100 off or whatever. They know that. They're on to you. Peloton has something planned for Latin Heritage Month.
They're doing this talk and I know that it's going to be Hannah Corbin. Who was the other person? I'm totally forgetting. I feel like it's Mariana. I want to say that it's Mariana and Hannah. On September 29th at 4:00 PM Eastern, they're going to have a 35-minute conversation. It's going to be in celebration of Latin and Hispanic heritage month. I'm super excited about this and I know a lot of people who are in the Pelotinos, they are excited about it as well.
—
One of our newest Peloton instructors for the rower, Ash Pryor was taking some undeserved flack.
It's sad that she even had to say anything. I totally understand that she did. I don't know that I would have the bravery to do it because once you speak up, you get attacked even more. There were people that were saying that she is fat. It's disgusting that people feel that they need to comment on her looks as if it is somehow their place to do so.
Like she owes you a certain appearance.
She went on to say, and she did not need to, that she's a size 12 and very healthy. I would like to say for all the men, because it's mostly men who think that they get a say in this size 12, that it is quite normal. That is very average size so calm down. I could go on and on about this but I won't. What I will say is that she's amazing. She is a strong woman and I am guessing that most of the people that are opening their foul little dirty mouths and saying things to her probably could not keep up with her on the rower if they had to. She's a badass and they need to shut up. If anybody else feels that way and you're in our group, you can show yourself the door. There is absolutely zero tolerance for that.
We've already kicked one of them out. The question we keep hearing over and over again, and justifiably so, is where is Daniel McKenna?
I'll go ahead and say it right now, I have no idea. I don't want to drag it out. I don't want people to get mad at me. Here's the thing. It's weird. First, I want to address, did an Oliver-like situation occur?
That is the question we keep getting. For newer listeners, because this has been a few years at this point, Oliver Lee was an instructor who was sending some allegedly inappropriate unsolicited pictures to people. I don't know that it's all that alleged because he was erased overnight like Soviet Russia.
It was like he never existed.
He was taken down off all the pages.
There was no mention of him in any kind of Peloton IP. It was all gone.
He was scrubbed and Peloton never addressed it. To be clear, we do not think that that's what's occurring at all because he is still on their website.
He's still listed as an instructor. He's still listed there under Peloton instructor saying that he's doing things. He's still listed there under Tread. He also recently had a class that was posted on an outdoor run. These are recorded ahead of time, so I have no idea when this was recorded, but it was posted on September 16th. Daniel stopped posting on social media on September 12th. That is the last time we've seen anything.
If you go look under bootcamps, strength and running, there are no classes coming up for Daniel in the next two weeks. However, I was told that if you go to Studio.OnePeloton.com to sign up for classes, you can find a running class on October 8th and October 12th, which are full, and they both list Daniel. There's nothing after that either.
It's not saying they won't swap it out. You were supposed to do yoga with Ross Rayburn and they swapped it out.
I don't know what's going on, but I feel like it's personal. For those of you who are concerned that he is no longer an instructor and you will never see him again, I will say this. Peloton in the past has always given an instructor a chance to say goodbye even when they left, even when it was something that wasn't exactly kosher, not Oliver level. Oliver level was different.
He was not given a chance.
Other people that were asked to leave were still given an opportunity to say goodbye, and nothing publicly was ever said against those instructors. I don't think that's what's going on. To be clear, I feel like maybe he's got something personal going on that's none of our business. When it's time, he'll come back. I don't know what it is. I just know nobody is talking about it. When I say nobody, I mean nobody. I have dug deep.
Everyone I know, including the Prophet, has dug deep. We got nothing. Everybody is being very quiet, which means to me, it's very personal and none of our business. I leave it at that. I wish Daniel well and I hope he's doing okay. I hope nothing bad is happening in his life, and we need to respect his privacy until we do know what's going on. At that time, he will share.
Alex Toussaint was on The Pivot podcast.
He talks about his journey from military school, which took place in Missouri, to being a world-famous Peloton trainer. People seem excited about this. This is like an hour and a half, so you get a lot of Alex time. You want to make sure you get a chance to check that out. We will have this in our weekly newsletter. I honestly did not watch it. It's way too long for me to spend time on. I cannot consume any more media than I already do, but I'm hearing good things about it.
We talked in the past about how they were shooting Hocus Pocus 2 near where Matty Maggiacomo lives.
Apparently, he grew up very close to the shooting site. It's in Rhode Island. That's his hometown. Matty was asked to go to the actual Hocus Pocus 2 premiere. How lucky is he? How exciting. It looks like he had a blast. He was showing closeups on Instagram of all of the flare that he wore, his little spiders and such. I think that he had a great time. If you wanted to hear all about this, Matty was going to do a walk-in talk class, where he was going to go over all of the details from the Hocus Pocus 2 class. I highly recommend that you take it. I will be taking it. I got to hear the latest from Matty.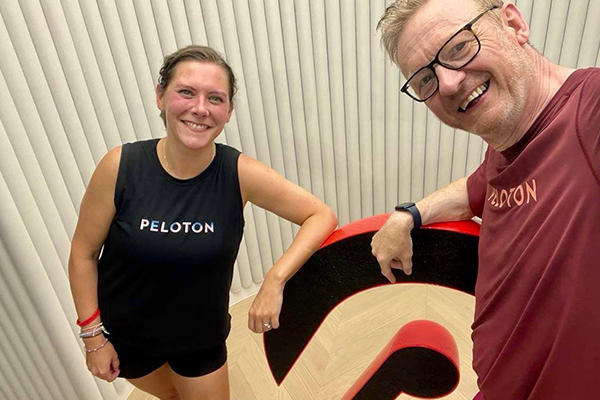 By the time you read this, it will have already occurred, but Jess Sims is going to be on Hoda & Jenna.
She is very excited about it, and of course, Hoda and Jenna are too. They posted it on their Instagram.
Hoda is a huge Peloton user. She's talked about it numerous times.
I'm almost positive that Jess Sims has been on the Today Show before. I think she's making a return appearance. I could be wrong. There were a lot of Peloton people that had been on the Today Show.
It's a lot to keep track of at this point.
It is, but I think that this is a return for her. Either way, it's very cool. She's having quite a year.
—
Joining us once again is Angelo from MetPro here to answer your fitness and nutrition questions. How's it going?
Hey, guys. It's good to see you.
You too. I'm very excited about this question because I know that this particular person crosses over from Reel Spoilers and the pop culture world into The Clip Out world, and now they are entering MetPro. It's like there's a lot happening here. This is from Sarah Clark. She has lost 90 pounds over the last nine months. She's only about a pound and a half from her goal.
Her plan for the last few months of the year is to more or less maintain her weight, but improve body composition by dropping some fat and gaining muscle. She knows she needs to add strength workouts and increase her protein a bit. Her question is what macro targets should she be shooting for? Is there anything else that she should be considering as she shifts from losing to maintaining?
Congrats, Sarah. Well done. Keep it up. I have some thoughts on that question. Unfortunately, nobody is going to be able to give you, "Here's exactly how many calories you should be eating and here's the macronutrient breakdown that you should be doing," unless we know what you are currently doing because that's going to dictate. If you're currently eating 1,500 calories a day, then you're going to be safe going up to 1,750, then 1,900, then 2,100 gradually over time.
If you're currently doing 2,000 calories a day, you may be doing far less than that, in which case, all of those numbers would be too high to jump to it once. Instead, I want you to think of gradual increases. This is what our coaches do at MetPro when we're upregulating someone's metabolism. We're taking them from wherever they're at when we identify that either we're close to our goal, our target weight, or their metabolism is starting to bottom out because they're hitting that trigger where adaptive thermogenesis is taking place.
That's where your body starts acclimating and getting used to a lower food intake. We want to push that RMR and BMR numbers up and get your metabolism cooking again. The primary way we do that is by adding fuel. The more fuel you add, the faster your metabolism runs. If you add too much at once, you'll start gaining weight back. It's a fine line. What you are going to want to do is you're going to want to increase. It sounds like you're thinking along the right line, Sarah. Increase protein first. That's where I would start for the first few days. As you're tolerating that, then slowly start increasing carbohydrates. The way I want you to do it is to spread them out evenly throughout the day, starting with breakfast or the first part of the day.
If you were eating either very low carb or you were eating a little bit throughout the day, what I would do is I would go back to breakfast and say, "I'm going to add a little bit more carbs into breakfast." Do that for 2 to 3 days. You might pop up half a pound for a day or two, and then drop right back down. That's a very calming experience we see clients go through, then go ahead and bump it up again, adding a little bit to lunch. It's the same pattern for a few days, then again adding a little bit to maybe an afternoon snack, and then again to dinner.
Pretty soon, your body is going to be used to getting carbohydrates and that's increasing calories gradually over time. You're definitely going to want to focus on resistance training. Typically, what I would do is I would take a client down about 2 to 4 pounds lower than their target weight, depending on the size of the individual.
If somebody said to me, "I want to weigh 150 pounds," or 160 pounds or whatever you want to be, I'm going to diet you down to about 156. What I'm going to do is as you're building muscle, I'm going to have you gain muscle weight up to your goal weight. That's an ideal circumstance. You don't have to do it that way, Sarah. You have lost plenty of weight. You've done fine. Keep in mind that muscle is denser than fat. Fat will take up about seven times the body space.
If you're putting on muscle and the scale is ticking up slightly, don't worry about it. You're going to look in the mirror, you're going to put on your pants and your outfit, and you're going to go, "Everything is fitting good. Not bad," as you're adding muscle. You're going to want to increase gradually, Sarah. You're going to want to add resistance training in, and I would do that frequently versus intensely at first. Frequently versus intensely if you're not accustomed to it.
What I would love to see happen is you start with 4 or 5 days a week of just doing 10 to 15 minutes of resistance exercise that's light. Build the foundation, then you can start adding intensity. There are a lot of different ways you can do it. Of course, that's where coaches come in and they can help you get hyper-specific for your goals and your body type.
If you start with the basics, you can do your crunches, push-ups, body weight, squats and core work. You're going to lay a foundation and you're going to allow your joints, your ligaments and your tendons to acclimate because that's the key component. You're getting in shape so you're fit enough to do the type of exercise that will transform your body. You're on your way, Sarah. I think you're going to do great. Protein first. Spread out carbs gradually across meals. Add resistance training. Start slow. Frequency over intensity for the first few weeks, then ramp up gradually, and please share with us how you've done.
Also, I should add, when you're adding protein, you can add any protein you want, but no Texas prairie chickens. You can't do that. We got to save those. That's a joke just for Sarah. I expect nobody else to get that joke. I expect her to be laughing her butt off. If she would like nutritional information tailored for her, where can she find you and your wares?
Thank you.
—
We talked in the last episode about how Hydrow had a whole bunch of ads planned to push their rower with the release of Peloton Row. Not to be outdone and very on brand for them, Echelon decided to copy something. They are offering people a free rowing machine.
I can tell by that big old fan on the end, it isn't quiet.
They're like, "Come on by the dock and pick one up."
I don't know what you have to do to get one. God only knows. They're also calling it the Row because of course they are.
They've had one for a while.
I don't know if it was always called Row.
That's because we try to block them out.
They're ridiculous.
That is out there and I'm sure it's worth every penny.
Also, if you want that tiny little tablet on there, you have to buy that separately. I'm just saying.
Echelon, you're so crazy.
—
The latest artist collaboration series features Kenny Chesney.
I am excited about this. One of my favorite concerts that I ever went to was Kenny Chesney with your sister. We went to his concert.
I thought it was me.
You weren't there.
It was the other time. We all went to Kenny Chesney at the Bucsh Stadium.
The Busch Stadium one was not as good. That wasn't as good. The one that was at the Shed Riverport, that one was good and a lot of fun. I thought we were going to get crushed in the crowd. Besides that, it was good. It was so much fun. The one in the stadium was too big.
I was surprised with the setlist. It was short.
I don't remember who that country band was that came out, but they totally stole the show.
Thomas Rhett stole the show and then before it was Old Dominion.
Old Dominion really killed it. Part of the problem was at the stadium, it didn't get dark. It was super bright and it was super hot. They had these ginormous screens and you couldn't see Kenny Chesney at all because it was dark, so it was weird. Anyway, I'm still excited about it. I love a lot of his songs. I'm a huge country fan like the old-school country, and his music is on that bubble for me. There are going to be classes with Matt Wilpers and Hannah Corbin. Those are starting on September 28th. By the time you read this, it will be out. Make sure you check it out.
—
Ashton Kutcher has some more of his interview-style classes on the tread.
It's called Our Future Selves. It's going to be an ongoing thing for a while he's doing his marathon journey and raising money for Thorn, which is a cool nonprofit. This week, we have Denis Morton. A few weeks ago, we had Alex Toussaint on the tread. This week it's going to be Denis Morton who only has done the bike. He's never taught a tread class. If you want to see that, this is a good opportunity to do so.
Kenny Chesney is everywhere all over Peloton. It makes sense that they're hitting all the different angles. I'm excited about this one. Ashton has been talking about all different kinds of things in his life. He's been telling stories as he does this. That's one of the things I enjoy about it. He's a good host.
One of the stories he tells is that Kenny Chesney was his wingman whenever he told his wife Mila Kunis that he loved her for the first time. That's a fun story. It's cool to see Denis being on the tread and running. I've enjoyed these because I've been doing my own thing on the tread, and these classes are perfect for that. It's basically watching TV while working out with other people.
It's smart because many people have listened to podcasts when they run. They don't necessarily want to give that up. This is maybe a way to bridge that and get them to be like, "This is like a podcast," and then once they've broken the seal, "Now I'll take a class." I think this is smart. There are new series of classes called Adaptive Foundations.
Logan Aldridge teaches classes that are adaptive. It helps people who maybe need to stand to do their workouts. Maybe they need to always sit to do their workouts. Either way, Logan has got you covered. He's got eight different classes to introduce and educate proper technique and execution of foundational and functional movements, and show you how to safely adapt and modify regardless of your ability and your needs.
This is a great collection. That's where you can find it. It is under the Collections, then the Adaptive Foundations. Make sure that you check those out. We want to support Logan and all of our adaptive athletes out there. I am super impressed with this man. He is so cool and such a nice person, and an excellent instructor. Please do not miss out on these.
We have some updates from the world of apparel.
I'm super excited about this new fall drop. It's another capsule collection. I love this blue bra. Rebecca Kennedy has a new bra, a new tank, and new leggings. There are a few other things that are happening here as well. This is the highlight of this collection, this bra and these leggings. They must be had. I had to purchase them. They're on their way.
She bought some for me. That's how much she thinks they should be had.
They need to be had. I love the color blue. This is my favorite color. Rebecca Kennedy makes it look good. We'll see if I like it as much on me.
While we're discussing apparel.
People have been waiting for this. It's our next instructor capsule collection dropping on Thursday, 9/29. By the time you read this, it will have already been out. It is the Kendall collection. It is a collaboration with Spiritual Gangster, Peloton Apparel, and Kendall. We know there are going to be lightning bolts involved. We know it's going to be the colored teal. We know it's going to be the coolness of Spiritual Gangster.
It's going to feature heart-shaped stigmata.
That's what it looks like. I'm excited to see what this is going to be. The last time there was a capsule collection that she did with Spiritual Gangster, it had her signature line on it about Never Knocked Out. I have a feeling that they've added to that or done something a little bit different because Peloton does not like to do the same thing over and over again. Neither do Spiritual Gangster. I think it will look a little bit different, but I'm excited to see what they come up with. This is going to sell out fast. Hopefully, you've already bought it. If you're hearing this on Friday, it's probably already gone. The last capsule collection was gone in minutes. Do not hesitate on these.
There's a new German Unity something.
It's a new series of classes and they are celebrating German Unity. It's going to be Unity classes with all ten of the German instructors, and there are five classes. There's going to be a warm-up ride. There's going to be a 30-minute Unity ride with several of the instructors, and then another Unity run with the other like all the run instructors. There's going to be a ten-minute full body stretch and a Unity meditation that's going to take place with Nico, so lots and lots of classes.
If you are a Peloton beginner, take the same class every day for a whole month. This will help you create a habit and get to the point where you can get their endorphins.
Click To Tweet
Speaking of German instructors.
Charolette Weidenbach is having her first English class on October 29th. I know we have a little time, but it's coming up. It'll be here before you know it. It's going to be 3:30 PM, but I'm pretty sure that's local time in London. I don't know what time it is here in the US, but I'll be taking it because I love taking English classes with instructors that speak other languages because I want to make sure that I get to know all of them. Congrats to Charlotte.
Finally in the In Case You Missed It segment, we should talk about Pedal The Cause.
We were in New York, and one of the things that I wanted to make sure I did was to celebrate Pedal The Cause. I wore my Powered By Hope jersey. That's the team I'm on. I had that on to celebrate Pedal The Cause. What's cool about this is that all of the money that gets raised for cancer research stays right here in St. Louis at Siteman Cancer Center. During the drive, we raised $3.4 million. We get to continue fundraising through October 31st, which is great because I had a goal of $500 and I have $300. If anybody out there is interested in donating to a fantastic cause, please do so. We will make sure and post the link in the newsletter and on the Facebook group. Thank you so much to those of you who have donated. Jersey Joe, I'm looking at you.
—
Joining us is Amber Vong. Amber, how's it going?
Hi.
It's so nice to have you here. Amber, when did you originally find Peloton and bring it into your life?
I purchased my Peloton in February of 2019 and it was delivered on March 1st, 2019.
You were prior to the pandemic.
That's the new benchmark for cool kids.
I'm not a pandemic rider.
What made you decide, "I need to get a Peloton?" Had you been working out before and something changed or you just wanted to try it?
I was a runner a long time ago. It's hard on your knees. I was getting older so I stopped and didn't do anything for a while. That was not great for me physically or mentally. I had a group of friends that all one by one started to get Pelotons. I succumbed to the peer pressure and ordered one.
You stopped. Were you working out at all before you got the Peloton?
No. I remember my first ride. I was like, "What have I done?" I thought this was going to be like riding a bike when I was a kid, and this would be fun and easy. It was definitely a wake-up call.
You were not a love-at-first-ride?
No. The friends that had convinced me that I should get one also convinced me that I should get on the bike at least once every day for 30 days to make it stick. That was good advice.
It's so much of the routine. We have Dr. Jenn on all the time and she's a Sports Psychologist. She talks about that at the beginning when you first start working out, all of the benefits that you get from working out like the endorphins and feeling good and stronger, you don't get any of that until you have a routine built and you start feeling good. It's tough to work through that original feeling. Your butt is sore because the bike is not very forgiving. You got that.
That might be the biggest motivation not to quit because then you'd have to go through the acclimation to the seat all over again.
It's true. Once you've got it acclimated and you've got your butt all toughened up, nobody wants to go back and do it again.
That needs to be a Peloton Facebook group, Tough Butts. The Clip Out is a great name for the show but now I'm rethinking Tough Butts.
I feel like that would be quite the logo. Let's leave it at that. How many times a week do you ride now?
I like to ride every single day. I work in healthcare research, so you can imagine the last couple of years have been very challenging. I just do the best I can. I would like to be on every day, but it's the best I can at this point. It's at least a couple of times a week because I don't want to lose my week streak.
Once you've given up on the everyday blue dots, you can mentally let that go, as long as you still have your weekly streak, but you got to at least throw in a meditation. You got to get the weekly streak. That's got to happen. When you did your first ride, who did you do your first ride with?
I don't remember, to be honest.
You really did not enjoy it. You were just focused on getting through it. How did you end up being part of the Yes Yo group?
It's the same group of friends that got me to buy Peloton. We chat all time so I had been talking to them about how I thought that Peloton didn't have enough Asian representation. It's Emma Lovewell that's half Asian. I was talking to them that that was something I would like to see. It was maybe a month later when they announced that Sam was coming. I was like, "This is so awesome. I manifested this." I was chatting with them and I was like, "I need to know when he gets a fan group so I can join." They were like, "Why don't you start one?" I was like, "I'll just start one." That's what happened.
Why was that important to you? I didn't mean to pry. I was just curious. I figured there must be a reason that that was important to you. There's no wrong answer.
My husband is Asian. My daughters are half Asian. I was an Asian Studies minor in college. It's something that I like and wanted to help promote. Since we got the Asian instructor, I had been wishing for it. I took it on as my mission to make sure that there were lots of people who rode with him so that we wouldn't lose him.
What kind of activities does the Yes Yo group have?
We do a lot. We're a busy group and a big group too. We're over 11,000 at this point. We're proud of that. We have Meet The Team Monday. We focus on a different member every Monday and introduce them to everyone in the group. We have a Talk About Yourself Tuesday, which is new, where we're inviting our members to chat about whatever they want to chat about in that one post. We also do Welcome Wednesday for all of our new friends.
We have monthly challenges, which are popular. I have a lot of fun with the other admins creating them and the members seem to like them. We're doing Free For All. You can do any twenty Sam classes you want in a month and you will have completed the challenge. At the end of the challenge, we take everyone that completed it, do a random drawing between all of those people, and send them a prize.
What's the price?
At this point, it's a Yes Yo challenge winner special designed water bottle that you can't purchase. You have to win.
That stuff gets expensive with shipping. That's a lot of work.
We shipped a bunch of buttons that cost a lot more than we had anticipated when we talked about it off the top of our heads with no research.
It's pricey. We do have a Redbubble store where we sell merch. We use anything that we make from there to help fund the challenge prizes. Unfortunately, we are still way in the hole but it's fine. It's fun and I enjoy it.
It's nice to have all these engagements with people too.
We are doing a special with all the people that have completed every monthly challenge. In January, if they've completed the previous year's, January through December monthly challenges, they'll be called Super Yos. I'm going to get them something special. I haven't figured out what. I'm doing a lot of research because I want it to be something nice if they've done that many. Also, money, but I want it to be something nice because that's a lot of work.
You care a lot about your group. That's awesome.
Thank you. I do. We also do Year of Yo, which is an ongoing challenge where we're trying to see who can take the entire back catalog of Sam's classes. We had 3 or 4 people who completed it in 2021.
How many classes is that? It's ever-changing.
It was 600 and something. Peloton, please fix those check marks. They're messing us up.
Once the rower stuff is done, it will get fixed. They're in the final stages of all that. We're close.
We can't take credit for that if it happens. They listen but they don't do anything new.
Maybe they'll listen to you, Amber. They don't listen to us. We're like Denis, "We give suggestions you never listen." Does Sam get to interact with the group in any way?
A little bit. He'll send videos sometimes. I met him when I went to London. He asked about the group and let me know that if the group needed anything to let him know. That was nice.
He seems such a genuinely nice person.
That is exactly the word that I would use to describe him, genuine. He was exactly the way you would think he was from taking his classes.
I guess that's why you are so sincere. You flock together.
That's true. I've been doing this for a long time and I've talked to a lot of people from a lot of different groups. The energy from the instructor flows down through the group. It's not always 100%, but the energy generally that comes from the instructor tends to be within the group. It's cool. It's neat to see how that brings people together. How long has Sam been a part of Peloton?
Since November 2019.
How has it been that long though? Time flies. I swear. Since this pandemic happened, I don't know what year it is anymore. I'm still saying 2020. It's not at all.
You feel like the universe owes you two years. It's like we should all get an extra two years of life to make up for it.
It's like we all hit pause and it was weird. I digress. Can anybody join the group? I'm assuming they got to like Sam. That's an obvious criterion, but are there any other criteria?
Doesn't everybody like Sam?
I'm sure there's somebody out there that doesn't because you don't get to be that big and somebody doesn't like you. It's impossible. I'm not saying they're right to feel that way. I'm just saying.
They're wrong.
I always tell Crystal, "You are not popular until people don't like you."
Anyone can join the group. We do have questions that we require them to answer before you join the group. If you don't have a username or a leaderboard name, one of our admins does reach out to every single person who asked to join, and she verifies that you're a real person. If you're a Sam fan that doesn't have a leaderboard name, you're still welcome. You just have to respond to the message and let us know that you're not a bot.
In the Midwest group that we have, we always have questions about, "Who is your favorite instructor?" People put weird names in there like Jamie. We're like, "Who is Jamie?" What about other classes? Are you a bike-only girl? Do you take other classes? How does that work for you?
I'm mostly bike. I sometimes will do tread classes outside because I don't have a tread. I would love to have one but I don't. I do still enjoy running. I just don't do it as much because I'm old.
I like having the Tread+in those slats because it makes a world of difference, which is why at this moment, I'm not giving mine up. If you have to take a class with somebody that's not Sam, who do you go to?
Cody.
Is there anybody else that makes the cut besides Cody?
I like Jess King too.
Where does Alex fall on your list? If you like Jess and Cody, I feel like Alex Toussaint is right up in there. That's always one of the people.
Yes. I want to clarify that maybe I sounded sheepish with that because I don't take things that often. I almost always take Sam so I feel bad calling out the other people I like because I so rarely get to take their classes.
You shouldn't feel bad. It's not like Sam is over there pulling up your profile like, "Who else is she taking classes with?" Jess King is not pulling your profile up and saying, "How many classes did Amber take with me this month?" That's not happening. Don't feel sheepish. You take classes with who you take classes. You have nothing to apologize for. You're not taking any strength classes. You're very pure. Your bike and maybe a few outside tread classes.
I need to take some strength classes. I'm a strength failure. Do you know how some people like cardio and some people like weight lifting? I've always been a cardio person. I know I need to lift weights and I hate every minute of it.
I am a MetPro coach now and I talk to runners all day long. I'm always like, "You got to do the strength." I know it's not your favorite because you love the cardio and the endorphins. You don't get the endorphins the same way from lifting. I get it, but I will say to throw it in there. It makes you live longer to do the strength. Put it out there. You said no strength but you're going to do that one day. Tom says he doesn't get any endorphins from the cardio. He's broken that he doesn't get endorphins.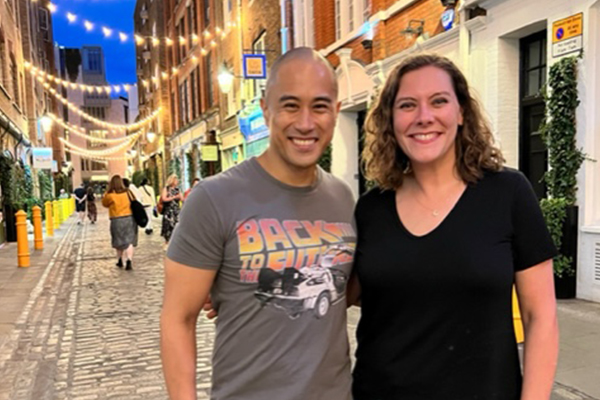 Are you dead?
I feel so. I am dead on the inside. I get nothing from any of it. Dr. Jenn keeps talking, "You've been doing it for a while." I'm like, "It has been two years. Five to six times a week, I work out. It still feels like this is the worst."
He still sits down here in the basement and yells at the machine.
Not all the time. Just when it does stuff it's not supposed to do and correct me.
Also, when you're in a bad mood.
That puts me in a bad mood. It's the chicken or the egg.
His endorphins don't work. I don't know what to say.
I'm sorry about that. That's unfortunate.
I do get jealous when I hear people talk about, "It's so fun." I'm like, "I wish it was fun." It's all work to me. Luckily, I've been doing it long enough that I do see tangible results. It's much easier to force myself down there to do it because I can see what's happening, but in the beginning, no.
For anybody who's out there just now joining Peloton, do you have any advice for them?
Take a Sam class. Take several. I do still like that advice that I was given about getting on every day for 30 days to acclimate yourself, to get in a habit, and to get to the point where most people get their endorphins. Sorry, Tom.
It's okay. I'm the exception to the rule and people don't have to adjust their speeches for me. I get that I'm the weirdo.
Take the Sam class. Join a challenge and give yourself a reason to get on every day. A lot of it is accountability. For the members of the group, we're there for each other and we know where you are on the challenge. Are you going to mark yourself complete?
When people hear, "Get on the bike every day or whatever equipment you have," it's not like you have to do a 45-minute class every day. You could do a 10 or 15-minute class when you're first starting. You're just trying to start a routine and get in the habit. If you're trying to get the habit going, it doesn't have to be a super long class. That ten-minute is still going to help with the tough butt.
The more you get into it, the more you can buy yourself merch and stuff. I love all the Peloton branded merch because I like to buy myself presents.
It's nice to be able to treat yourself. It's different than it used to be because they used to have so many more options but now, they have drops all the time. With the capsule collection coming, I bet that if they have a Sam capsule, you're going to be on it. You're going to be the first person that has bought the things.
I don't know if you remember when the Asian Heritage collection came out. They had Sam modeling some of it. There was a black hoodie that he modeled. Everybody in the group bought it.
I've never even worn that hoodie and I have that hoodie.
It's so comfortable. You should get it.
I do have it. I just haven't worn it.
You should wear it.
I have a lot of hoodies. It's Tom's fault.
I'm the one that's like, "You should buy more Peloton stuff."
You do have a lot of hoodies and I never had hoodies until I met you. I blame you for the hoodies. I have a whole closet of hoodies and not all of them have been worn.
While we're talking about merchandise, we do have an Instagram account that one of our members, Julie, runs. She's a graphic designer and she's amazing. She created a concert poster design based on Sam's Muse ride. We're about to drop that in the store. I'm excited about that.
What is that Instagram handle?
It is @YesYo.4.SamYo.
That's a good get. When people hear this, they can hop on out there and get themselves some Sam merch. Is it like listing all the songs that he put in the Muse class?
It's like a legit concert poster. I probably am going to buy it and replace my Homecoming 2019 poster that I have hanging over my bike.
As a marketing guy, this is a good prize that's a little cheaper than your water bottles. Send some to Sam and have him sign them and send them back to you. That can be your prize. If you get twelve of those, that will last for a year.
You could even print them over in London, have him get them in London locally, and then mail them so you don't have to mail them twice.
I like how you think.
I am a marketing guy and it was concert related so instantly, my head is like, "I know what to do."
I like it a lot.
Are there any other groups that you belong to on Facebook? Are you a Sam-only group, Yes Yo?
I'm in a lot of them but to be honest with you, I've unfollowed everything on Facebook except our group because I don't like Facebook.
We hear that more and more every day.
There's a lot of negativity on Facebook.
There are people on there only because it gives them access to 1 or 2 specific things. There are so many things that you almost have to have Facebook to interact with anymore. They're like, "I have it for that and then it can go F itself."
I have to have to interact with the PPO only on Facebook.
Isn't that annoying?
For my kids' horseback riding lessons, part of the form when you fill it out to sign up, they're like, "Do you have Facebook? That's the only way we'll communicate with you." I was like, "Seriously?"
That's a bold stance that that's the only way.
I wouldn't do well with that group.
What is your leaderboard name?
AmberVo.
How can people find you on social media if they want to talk to you?
On Facebook, I'm Amber Michelle. I don't know if anybody wants my Instagram. It's not anything Peloton related. It's my dog because I am an introvert so I only Instagram as my dog.
Does your dog have a lot of followers?
Not a lot but he has more than I would.
What type of dog is it?
It's a pug.
Is he sassy?
A little. He's a jerk. We call him a jerk a lot.
What does he do that makes him a jerk?
He only loves my husband.
Presumably, you love your husband so are you a jerk?
I also love my kids.
The dog doesn't even love the kids?
I wish he did.
We had a dog that was a jerk. Marshall could be a jerk.
He would look right at you like, "I don't care."
The way our furniture was situated is the couch was against the wall as you walked into the room so it could be a tight fit. He would love to sit right in that gap. You would walk up to him and he would look at you like, "What? Am I supposed to move?"
We always tell Oscar that it's a good thing that he's cute.
Thank goodness for Oscar. He's obviously Instagrammable. We have a listener that has a dog. His Instagram account is @CoconutRiceBear. His dog has a million followers or something crazy like that. It's insane. He's always doing funny stuff with his dog and it cracks me up. It's very fluffy.
You should hear all the cute animal words she makes up around the house.
I love animals. I can't help it. When I see a cute animal, I get a little crazy. Tom never misses an opportunity to tease me about it.
She's like that girl from the Animaniacs cartoons where she would love animals so much and they're trying to escape.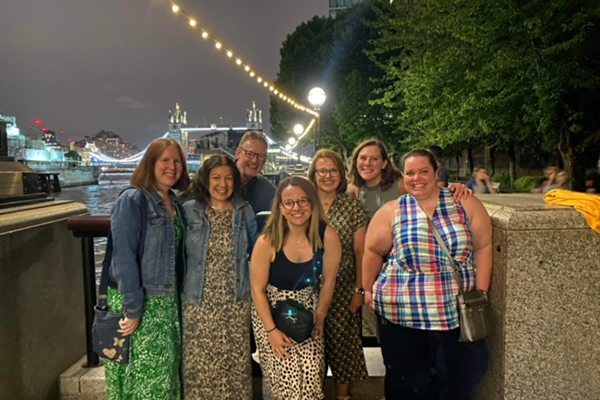 I don't even know what you're talking about.
Amber, thank you so much for joining us. Before we let you go, remind everybody where they can find the Sam Yo group so they can go do that.
We're on Facebook. We are Yes Yo for Sam Yo.
Tell us the Instagram account one more time.
They can go there and find that cool poster.
It's nice. Julie is amazing.
Thank you so much for joining. We appreciate it.
Thank you.
—
I guess that brings this episode to a close. Until next time, where can people find you?
People can find me on Facebook at Facebook.com/crystaldokeefe. They can find me on Instagram, Twitter, and the Peloton leaderboard @ClipOutCrystal.
You can find me on Twitter @RogerQBert or Facebook at Facebook.com/tomokeefe. You can find the show online on Facebook.com/TheClipOut. While you're there, like the page and join the group. Don't forget, we've got a YouTube channel, YouTube.com/TheClipOut, where you can watch these episodes. You can see Crystal's rower video in its entirety and all sorts of things like that. That's it for this one. Thanks for tuning in and until next time, keep pedaling and running, and get ready to row.
Important Links
Love the show? Subscribe, rate, review, and share! https://theclipout.com/