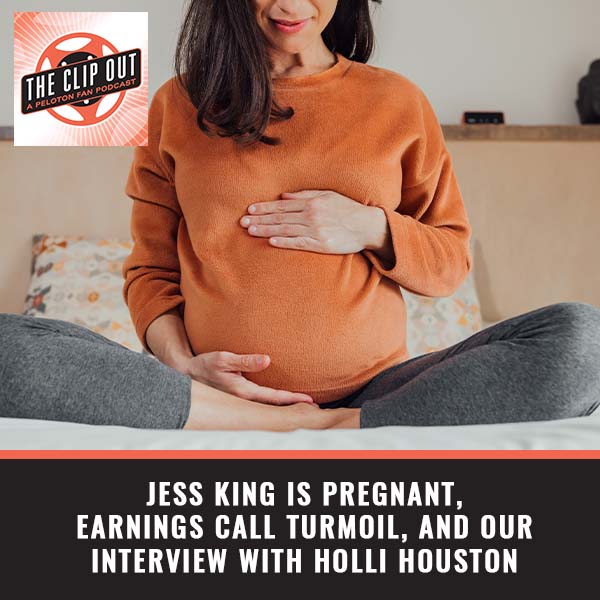 258: Jess King Is Pregnant, Earnings Call Turmoil, And Our Interview With Holli Houston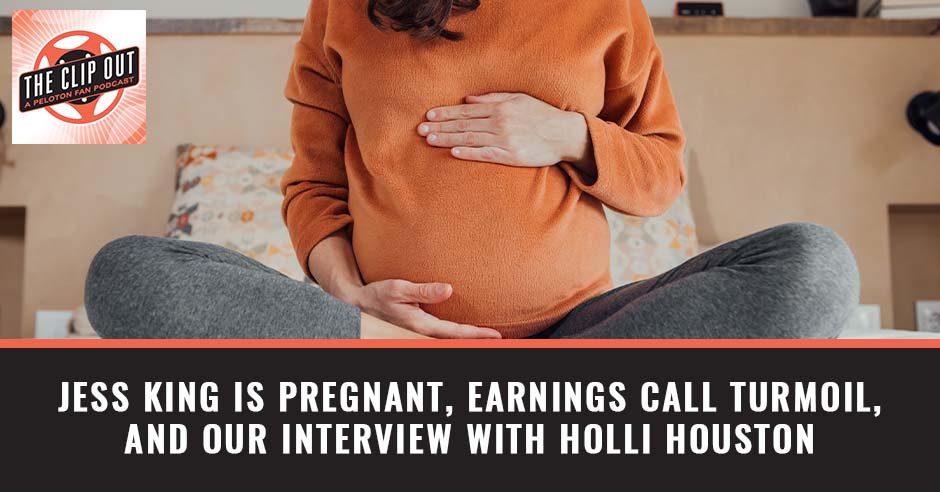 Episode Description: John Mills joins us to recap the earnings call.
Peloton seeks a minority investor.
Dr. Jenn – Balancing cross-training schedule and holding yourself accountable.
Jess King is pregnant.
Cody Rigsby hosted the GLADD Awards.
Tunde was on the Tamaron Hall Show.
Coveteur.com sits down with Tunde.
Tunde will host a panel for Revlon.
Homecoming will feature multiple virtual member meet-ups.
Peloton releases a new commercial.
Peloton Radio is here.
We now have pictures of the inside of The Guide.
Angelo has tips for maintaining discipline during the weekend.
iFit beats Peloton's advertising lawsuit.
Yahoo writes about what Lulu Lemon can learn from Peloton.
There's a Homecoming Apparel Sales event.
The latest artist series features Yo-Yo Ma.
Birthdays – The Clip Out (5/14), Matty Maggiacomo (5/16)
All this plus our interview with Holli Houston!
—
Watch the episode here
Listen to the podcast here
Jess King Is Pregnant, Earnings Call Turmoil, And Our Interview With Holli Houston
I've had a day. I am a lot crabby. I went to get blood work and they push it out to Labcorp. I don't know if Labcorp is national or not.
It is.
That's good. Hopefully, people that work for them listen to the show because your company sucks. I get there at 7:00 because they open at 7:00 and there are already three people in front of me, but that's fine. They got there first. That's the way that works. No harm, no foul. We stand there for twenty minutes past their posted opening time. We can see them moving around but they won't open the door. People are banging on the door. I'm not banging on the door but there are people doing it on my behalf.
Finally, after twenty minutes, there are now 10 to 12 people waiting. They opened the door and she peeks her head out like she's Wilson on Home Improvement. She's like, "We're out of supplies. Maybe come back at 1:00. Thanks bye," and then shuts the door and locks it. The guy was like I'm dropping off pee. I'm dropping something off." I go across to the parking lot to Quest Diagnostics. I don't know if it's going to be there or not. They're like, "No, it's not in our system."
I call my doctor in my doctor's office. They open at 8:00. Now it's like 7:45 so I'm like, "I will wait." I called them right at 8:00 like I'm trying to win tickets to Foghat, calling over and over again. It brings us right into 8:00. It goes off the overnight voicemail thing, and then I'm on hold for 30 minutes. They're like, "We can't do that. It's only for Labcorp. I was like, I will pay extra for Quest Diagnostics, just end my nightmare." She's like, "There's no one here that can do that." I was like, "You can do that or I can find a new doctor. I've been a patient for 24 years."
I'm out and then I left. I called and got a new doctor. The lady I talked to at the office was like, "I see it here in the system that that has been ordered. Do you want me to fax that to Quest for you?" I'm like, "That must be my trick here because I was told, 'You couldn't do that.'" She's like, "Not really." I was like, "You solidified my choice."
It didn't help that to get the blood work, you need to fast. You are flat out hungry.
I haven't eaten in fifteen hours at that point.
It's reaching critical mass.
It was ugly. My doctor is already weird. He has said things over the years that are not bad medical advice but like, "Are you paying attention?" There's one time when he's like, "I would like to see you lose a little bit of weight." I was like, "I'm 30 pounds lighter than last year. If you would like to lose weight, I would like to recommend a low-carb diet called eating my d**k."
That was ten minutes of you complaining.
I hope someone who works for Labcorp hears this and they can be ashamed. I didn't tell you this part. When I go to Quest and I say I was over at Labcorp. The lady that works at Quest, you know what's the first thing she says, "They are out of needles again? They haven't had needles in three days."
What is happening that they're that out of supply? Something weird is happening in that Labcorp.
Was there a The Velvet Underground tribute band in town or something. Why do you not have needles? What is happening?
The other places do, so something is not right.
My doctor's office was like, "Why didn't you go to the other Labcorp that's 30 minutes away from here?" I was like, "Won't they be out of needles? If they probably have them, why wouldn't they share them with the other location? If I didn't have needles for three days, I would call some of the other locations. Anyway, what do you got for the show?
John Mills is going to be joining. We are going to break down the earnings call and then you can listen to me be grumpy. Dr. Jenn stopped by. One of my favorite questions we've had for a little bit is balancing cross-training schedule and holding yourself accountable. Josh Vernon, this is for you. There are tons of instructor news that we are going to hit. We've got homecoming updates, galore. Angelo from MetPro stopped by. We talk about maintaining discipline during the weekend, which is a little tough for some of us. There are lawsuit updates. There are competitor updates. There's In Case You Missed It. We have all kinds of stuff, so lots and lots to come.
Before we get to all that, shameless plugs, don't forget we're available on Apple Podcasts, Spotify, Google Podcasts. While you're there, maybe leave us a review. That's always a pleasant surprise. You can also follow us so you never miss an episode. That's good as well. If you want to stay up to date on things throughout the week, you can find us on Facebook, Facebook.com/TheClipOut.
While you're there, like the page, join the group, and check out our mailing list. We're going to throw a lot of links at you and stuff. You can get them sent to you in a nice easy digest once a week if you sign up for our mailing at theclipout.com. Finally, if you want to see how red I get when I tell that story, you can check out our YouTube channel at YouTube.com/TheClipOut. There's all that. Let's dig in. Shall we?
We shall.
—
Joining us is John Mills from Run, Lift and Live. How is it going?
How is it going? What's happening?
I saw that you had a petition, and before I even had a chance to give money, you already raised all the money. Tell us about that.
We did the petition a year ago for Prince Mortimer, the slave that was buried beneath the park in Wethersfield. We're trying to raise awareness of his revolutionary war service, his life, what happened with him, and the whole deal. We did a petition for that in 2021 and it got 2,500 signatures. We eventually got some acknowledgement from the city of Wethersfield, the Historical Society and a bunch of places. They agreed to find the location where he is buried under this park and put a marker there. They were like, "The cost is $3,000." I was like, "I think I can try to raise some money. Let's see if we can do that." I created a GoFundMe and threw it in a bunch of places and in a little over four hours, we had the $3,000.
That was very nice. I'm so glad that you were able to do that. That is so cool.
It was crazy. I had been talking to them by email. I was like, "$3,000 grand. Let me see." A few hours later I'm like, "Okay. We're done."
That's awesome. Good work.
Thank you to everybody that donated. That's so cool.
I'm so appreciative to all. It wasn't a whole lot of donations. It was 75 or something like that. We got it fast and we funded it. Now I'm working with the city on the design of the marker.
That's incredible. You've done so much with this. It's amazing to see this take place. I'm so proud of you. You're awesome.
Thank you. I can't wait for the unveiling.
That's going to be exciting. How long does that process take?
I have no idea how long. It's the city government.
They are known for moving quickly. Even after you choose a design, it will be like three months before they approve it based on how they work here.
I worked for the county government. To show you how slowly they move, I still work there. They haven't gotten around to firing me. It's a slow crawl.
When I find out, I will definitely let folks know. I want as many people as possible there. I talked to the author of the 2006 book that talks about prison reform. He starts talking about Prince Mortimer's life. He goes into detail about it and he told me, "Let me know. I will be there." We got people that are prepared to come. We will see.
If we get enough advance, we will try to make it up there and show our support. That would be cool.
That would be cool.
I guess we ought to talk about Peloton stuff.
This will be easy. I'm going to be like, "That's the earnings call. I will be back in ten minutes."
In 2021 this quarter, they lost $9 million. This quarter they lost $757 million. It's a little bit more.
Were like two minutes and I sent you a message. I was like, "What the f**k?"
What was wild about the whole thing to me is they send out the investor letter that's like two pages. We're so used to these decks. They have the instructors at the top and it's all fancy. John Foley would have all this dialogue from him and all this stuff to prepare you. There will be some summarization at the top, but the real numbers will be on pages 4, 5, 6 or something.
That's not what happened here. It was two pages of a letter, single space, plain font, no frills, no nothing.
It was like the report I had to do on Brazil when I was in the third grade. I did it the night before and mom helped.
We get on the call and I'm doing my scenic run. I'm like, "I'm going to listen. I'm going to do this." All of a sudden, it's like, "William Lynn quit the board. That's all we're going to talk about. Let's take your questions." I was like, "I think I got whiplash."
Uncle Barry was like. "We're moving on to other opportunities. We're not going to regurgitate what's in the letter. Questions?" I was like, "Wow." He's just black and white or cut and dry about business.
I don't know what that is. I'm starting to wonder if he lacks social skills. I know a lot of people are like, "John Foley messed it all up. Here we are. Barry has got to come in and fix it." I'm not even going to weigh in yes or no on that. All I know is the man needs to warm up just a little bit. The demeanor, he sounded bored, annoyed and confused. I was like, "What is happening over there?"
At the end of an earnings call with John as you talked about that one where they lost $9 million, whatever it was in 2021, remember how we left that? We were like, "I still felt good at the end of it." Do you remember that? This, I left feeling like, "Are they going to survive? I thought they were. I was feeling good about it, then Barry started talking and now I don't know." That's how I felt.
Peloton is the bike that goes nowhere and changes lives.
Click To Tweet
A friend of mine who is also an analyst was all positive.
What was he hearing?
Barry knows the subscription business. You can order stuff. Maybe that's not all that great but you got to look past that. He knows what he's like. This layman John but maybe I'm just looking at the surface. I don't know how to decipher that. That's what I was thinking as well. He doesn't present all that well.
The core thing that was interesting to me is to learn that JP Morgan Goldman had given them that loan for $750 million within a week. They had $879 million now in cash and cash equivalents. Does that mean they would have been broke if they hadn't got that loan? Is that what I'm hearing or do I not do the math right?
That is the math. I don't know. I guess when you look at it, not only is the loan a concern., Barry said he was positive. He was like, "I feel good about the subscriptions. I feel good about all of this," but then he said things that were the opposite of good like, "The logistics were a mess. Everything is a mess. That's what I said," then he was like, "I was surprised by the level of talent here." I'm like, "Seriously, Barry? You know you can hear this, right?"
They can hear you. You're saying that out loud.
That's not in your head. He said it twice to two different questions.
I started wondering if that was a strategy that goes, "I'm going to let you know how horrible this place is, so you will figure out how great I am." Is that what that was? I was lost at that.
I thought that he was using it to justify that there were still people left that they hadn't fired. Honestly, that's how it came across to me.
I'm a big fan of Jill Woodworth. She seemed the most knowledgeable.
She answered in complete sentences that were coherent. She didn't sound like herself though. Her voice did not sound confident. It sounded unhappy. Maybe I'm reading into it.
It's not a fun time to be there. I get that it's not the gravy days of the pandemic. That sounds weird to say out loud, but that was through no fault of their own. Fortunately, it was a very good time for them monetarily. I'm sure that it's not good to sit through. I will say we're going to change the name of the podcast to Thinly Capitalized.
Without that $750 million from JP Morgan Goldman, we will be really thin.
Some things stood out to me though. It was interesting that he talked about how the app was very important to reaching their goal of 100 million subscribers. From the way he answered questions and then what I know about Peloton, I was hearing it as, "We're probably going to be aggressive on selling the app and pushing it." Combined with the fact that they want to be aggressive in worldwide growth, it sounded to me lie they are going to consider at the very least putting the app out in other countries before they put the hardware out, but they haven't quite figured out what the play is to make it differentiate from all access level.
I think that idea makes perfect sense. You do remember FitOn that we've talked about in the previous episode. They don't have any hardware that they got ten million subs. It's a little bit different but they got freemium as well. The idea of where you're going to have the highest margins is the app. You utilize that as much as you can and see what you can get out of that. That makes perfect sense to me, then you don't have the hardware to deal with. That makes sense. I actually like a lot of the stuff that Barry has been thinking.
Do you think we will see branded Peloton bikes go away and license to other brands? Could you do a Peloton class on a NordicTrack bike?
I don't know potentially. I haven't heard that yet. What I did hear from Uncle Barry is he's like, "We're going to use other retail." I heard him talk to that. That sounded a lot like what you see from Echelon. Is it going to be at Costco?
Costco, I can handle it, but you all need to stay out of Walmart. Don't do it.
He also talked about how it can get into a place where it can be shipped and it doesn't require to install. Those two things together sound like we're now talking about models that we've seen with other bikes.
I heard that about the tread. I didn't hear him say that specifically about the bike.
If they want to get the tread to the point that they can ship it to you, instead of delivering it to you, does that mean the Tread+ is never coming back? That thing is a behemoth. You cannot ship that and tell somebody, "Put it together yourself."
What came to my mind is that thing becomes like a Peloton commercial product or not at all.
I said that from the very beginning. I was like, "I don't know that you will ever see the Tread+ again."
You said that the second it got recalled. What I heard from the Peloton Prophet prior to the great axing of 2,800 people, everyone was saying that Tread+ is still coming. That is still in progress and still happening. I don't know if that's still the case because now they're talking about changing up how they market things. They're talking about changing up how they ship things. They've changed logistics carriers. They want to be in all these other markets. I have no idea now. They haven't said a word. People have asked a million times, "What are you doing with the Tread+?"
I think when Uncle Barry came in, everything is on the table. Anything might be different. That might be one of them.
It's interesting. The company has zero incentive to announce that they are going to go ahead and put the Tread+ out after November. If you have one and you know one is coming, you might as well send it back and get a free one and get a new one. If they're not going to be coming out with one, now you're stuck with this thing.
That's the dilemma that everyone is in. I have one as well. I know you have one and I've been thinking the same thing. Do I sit here and wait? After November then that's it. They're not selling those anymore. What does that mean for support of what I got? I'm in that same place you're talking about. I don't know if I should be sending this back.
I don't know but I love my Tread+. I love how it feels on my knees. I love the size. It works perfectly. It has been perfect for me. I've never had an issue with it and I don't want to get rid of it.
It could be a collector's item.
It sounded like they're still taking a hit on people sending those things back.
Many people are getting the smaller ones too. That's the thing. What does this mean for the Rower that's supposed to be announced? People are going to be listening to the Homecoming stuff. They're going to be hopefully downloading this show. There may be an answer to the Rower before this is even out there. We're going to see.
We talked about this a few weeks ago. I don't know how big is the market for the Rower. We talked about the biggest player in the space. They got 200,000 subs. How much do you gain out of that versus the potential for issues and challenges and greater logistics? That made me start questioning it too with the Rower.
I agree with everything you said, but my brain immediately asks myself, "What about all the sunk costs?" They've been working on this for five freaking years.
They've already hired Rower instructors and they started creating content.
It's in the system. The code is there. It's been there for over a year, to John's point. I saw him post that the other day. We know it's out there. We know the instructors that they've had for a long time have rowing backgrounds. We know this is all coming, but now I'm scared that it's not.
Listening to the earnings call and how it played out, and the things that we heard them say make you start questioning that like, "Should they do that? Will they turn away from that?" Even though we've been hearing forever that it's supposed to be released at Homecoming. I came to the same place in my mind.
That question at least will be answered on the Homecoming. We will know. What else did we miss, Tom?
We have an article from CNBC talking about how Peloton's CEO was surprised by how deep some of the issues ran at the company.
This is when he started talking about how the company got hacked back in I don't remember what year. I don't even know if he said a year, but back at the beginning of Peloton, it got hacked. I guess ever since then, they've been behind the eight ball with issues when it comes to engineering and being able to push out updates. I heard it and John, correct me if I am wrong, I heard it as, "We're having all of these issues. We're slow to push things out because everything in the platform needs to be rewritten from scratch."
What I took from it when I heard that was that's why the innovation has been so slow. We've been talking about that for a long time. We've been wondering like tech companies have frequent release cycles now in this day and age, and they're pushing stuff out quickly, and innovation moves quickly. We were always questioning like, "It doesn't seem like they move that fast." When I heard that, I thought, "I guess we heard a reason why."
It's so weird though the things that he will talk about and the things he won't talk about. I'm not even upset that he talked about it. It's just the things they don't tell you. All of a sudden, he drops this bomb in the middle of an earnings call. I'm like, "What?" He's trying to make me fall off the tread.
He's the uncle at the family picnic that says anything. You don't know what might come out.
That was the big thing and also how the logistics are crap and how they had more talent. That was the second time he mentioned the talent that he was surprised at.
He was surprised that they had more talent than he thought they had.
Another thing that I want to put out there for people to consider, I'm not trying to scare anyone, but did you hear in-between that maybe retail is not such a good spot for them. Maybe retail might need to take cover.
I've been thinking that might be the case but I didn't hear that. I must have missed that.
To me, that seems like the low hanging fruit.
That sounded logical in my mind.
I'm not lobbying for it. Anyone that works at a store listening to us, I'm not trying to get you fired.
We love you and support you guys.
I think that if they're looking to partner with the retailer, if you can get space in kiosk set up in Target or Macy's in different markets, why have retail locations? I could see them keeping a few boutique locations in big cities like New York, LA and Chicago but for St. Louis, we will throw one in a Target. That's good enough for St. Louis.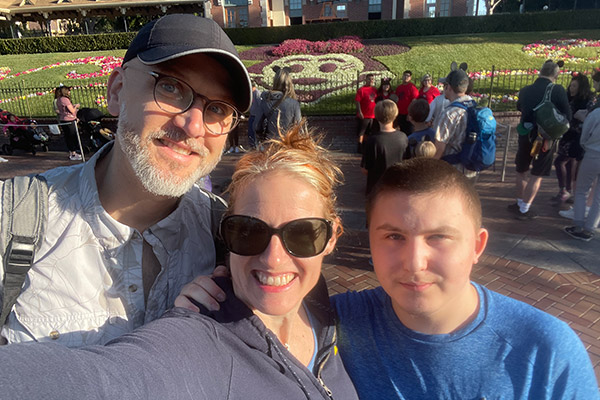 That's my fear. That's where I'm seeing it. The other thing is somebody said something about cutting costs. He was like, "I'm not saying anything either way. I don't want to signal anything but we're looking at things." I heard that as, "There's another round of layoffs." That's what I heard.
I know some people are thinking, "The instructors might start to feel it." I could see like, to attrition, if someone quits, they're not going to rush to replace them. I don't know that getting rid of instructors saves them all that much money. Plus if the whole thing is to pivot to this app, then they need to be creating content nonstop. You've already got these people on the payroll, put them to work. I don't understand why they have so many people.
The amount of content compared to the number of instructors they have, I do not understand that ratio. I don't think getting rid of a couple of instructors is going to save you that much money. The real high dollar ones, you better not get rid of, like Cody or a Robin. People would be eclectic, but the ones that are lesser-known probably don't save you that much money anyway comparatively.
I agree. I was just reading between the lines and that is where my mind went between all of those things. I don't want to be right.
In the grand scheme of things, I doubt that the store employees cost them all that much money, but the rent does because they're always in the high-end mall for that market.
I will say a counterpoint to everything that I said. They know for a fact that they are trying to offload the Ohio POP park. That's going to be a significant amount of money. They were saying like $500 million. It might have been a billion. I don't remember. It was a lot of money and they were expecting that to hit in the 2023 calendar year. Maybe they're hoping. They don't even have to have these conversations and dig that deep because hopefully, they will sell that property and it will all work itself out.
That property isn't just property. It's a building. They had already started construction. They still had a building there.
There's got to be a finite number of candidates that want a facility like that, especially in Ohio.
They do have a lot of distributor companies.
They're centrally located. It makes sense from that vantage point but still, at the end of the day, the pool of companies that need a space like that is certainly finite.
I would also like to sum up and say, I am not against what Barry is trying to do. I don't feel like we've had enough time to see whether or not it's going to work. I feel like we need more time. I wish he would be kinder to the people that work there because he's not. That is all.
What is interesting to me also is their goal is still the same, to be net cash positive by fiscal 2023. Considering the numbers that I heard and the outlook that I heard, you're going to have to pull a lot of levers to get there. That's why everything you said, in my mind, I'm like, "I guess all of that is on the table."
Maybe they're like, "Let's put the Rower out there and see if we can make enough money off of it. Let's put the tread back out there." Those are counterpoints. I have no idea if that's what they're thinking or not thinking.
In the middle of all this, they also went fishing for money. We didn't talk about that.
We did. John mentioned that. He said he was surprised that that was the big news. They asked for a big loan. It was not insignificant. It's massive.
Did you see how they threw it into a sentence like we were supposed to miss that and we might not have read it?
It was one of those things that if we don't call attention to it, it's not important.
They're throwing it in there like, "That's $750 million we got this week and by the way," he went right past it like nothing. I'm like, "They just got $750 million?" I was so shocked that I started texting people, "Did you already know that?"
I saw you posted it. You were like, "Did we not know?" We did not know, John.
That $750 million is like two Iron Man movies, except Iron Man movies make money. I think the investor class like the no-nonsense like, "I'm going to come in here and kick butt." You can only get away with that for so long, then butts need to actually have been kicked. They want to see results. I think right now they feel like at least this guy is looking at this product realistically.
Do you know what I just realized?
What's that?
Nobody asked a question about the minority stakeholder. Not one person brought that up. There had been so much craziness. We didn't even remember to ask that question.
That was two news cycles ago. We have moved on. I do think that Foley had a very positive look. As I like to say, when you look at the world through rose-colored glasses, red flags look just like regular flags and that can be a problem. This guy sees everything as a red flag. Maybe he's right. I don't know.
When he said, "There are more talents here than I thought," I wonder if they were like, "Thank you."
Was that a compliment? There are people who are having that conversation, "Did he say that? Oh my God, he said it again."
They are either happy or offended.
His idea of a compliment is like, "I didn't fire you, did I?"
He's one of those people. It's like, "Go find that new minority stakeholder." "I don't even know where to start." "Just do it. I don't want to hear any excuses." He's one of those guys.
I wouldn't be surprised if he was visited by three ghosts on Christmas eve. I picture him in one of those old-timey sleeping gowns, with the hat and the candlestick. For our fans of Victorian literature, I should say I know that he was visited by four ghosts because people think about the three and they forget about Jacob Marley. He was visited by four ghosts unless you are following the Muppet Christmas Carol, in which case he was visited by five ghosts. People are like, "Whatever, nerd."
I'm going to try the Uncle Barry tactic on Erica and we will see if it works. She will bring me dinner and I will be like, "This is better than I thought it would be."
Are you sure? I'm worried about you.
You better start a new GoFundMe because Prince Mortimer is not the only guy you're going to be buying a headstone for. I will tell you that.
Unless you got that takeout from somewhere, you are treading on thin ice, my friend. Forget thinly capitalized, you're thinly iced.
Do you mean she won't take that as a compliment?
I don't think so. I think you're going to get one of those silent looks where she says nothing. She just looks at you. Let us know how it goes if you can.
Thank you, John, for helping us dissect all that. Until next time, where can people find you?
They can find me on my Facebook page or group, Run, Lift and Live. They can find me on Instagram @RunLiftAndLive. They can find me on TikTok, Run, Lift and Live, or they can find me at RunLiftAndLive.com.
Thanks, John.
—
Joining us once again is Dr. Jenn Mann, licensed marriage, family and child therapist, and Sports Psychology consultant. She was a five-year national team member in rhythmic gymnastics. She has a wonderful app called No More Diets that you should check out. It's Dr. Jenn.
Hello.
We have a question for you from Josh Vernon. He is struggling with cross-training and prioritizing that schedule without having a coach tell him what to do. I know usually your advice is to tell people to talk to an expert. Do you have any advice for somebody who's trying to do it on their own without a coach?
What you want to do is to lay out your week and you want to look for a balance. We've talked about it before. You don't want to do tread five days in a row. You don't want to do bike five days in a row. A lot of the time, people neglect a lot of the other Peloton classes. Now, there's boxing. There's the whole boxing bootcamp. You've got tread bootcamp and bike bootcamp. Cardio classes are the one thing that I feel like nobody talks about. Maybe I'm just not in the cardio loop, but I do cardio classes twice a week.
I personally have a love-hate relationship with them, but they've made such a difference in my strength and my endurance. Every time I take those classes, I'm like, "How does anybody do this?" I struggle so much and I'm in such good shape that I'm like, "How are so many people doing this class and surviving it?" There's one class with Daniel. It's twenty minutes of squat jumps. It's insanely difficult.
Anyway, I digress. It's important that you have that kind of variety. You don't get stuck on one thing that you're doing over and over again. One of the things that I love is this new Peloton thing where they're showing you what muscle groups you are working with each workout. You can look at, "Am I getting a balance? Am I doing upper body and lower body? How much core am I doing? What muscles am I using?"
You want to divide your workouts in terms of your muscles, your upper body and your lower body for the most part to simplify. You don't want to be doing a bunch of lower body in a row. You want to make sure that you are balancing. Today it's the upper body. Today it's biceps and chest. Today it's the lower body, glutes and legs.
Make sure that you are resting one body part and working the other body part the following day. Chart it out and also make sure that you are being reasonable with your time expectation. That can be challenging. Crystal can speak to this because we worked out together. If I planned classes, I can spend twenty minutes picking the class. I spend an hour picking the class, especially if it's a long run. You're ambivalent about it.
Plan classes in advance, go on Instagram and look at other Peloton obsessives who post their workouts. A lot of the time you will see a workout and then you get excited about it. You're like, "I can't wait to do that Cody class. That music. That's a funny thing that he said." Give yourself some treats workouts that you can look forward to helping. The key is that balance and making sure that your time management is good. You are not overbooking yourself and then failing to complete your workout because you didn't allow for enough time.
If you don't match with your Peloton instructor, ride with someone else. No one is forcing you.
Click To Tweet
I like that. Tom does that on Tonal too. He always picks out his workouts ahead of time because if he doesn't, then he won't do them.
I will bail. Tonal is helpful in a way that I think Peloton isn't because Tonal has programs. You can pick a program that lasts for four weeks. I will select that program. I like it because when I'm done and I go down for my next one, I just go to day 2, day 3 or day 15. No thinking is involved because if I go down there and spend too long looking for stuff, I will talk myself out of it. When I'm done with the program, I will sit there and pick the next program as soon as I'm done. When I go down next time, I don't bail. I think that's super helpful.
I also bookmark classes. What I do is that if I'm in a rush and I have to take a class, I go to a very music-based in what I pick. If I'm in a crunch, I will be like, "What have I bookmarked?" and not take it in this time category. It's like, "30 minutes, bookmark, not taken," then maybe I will be like, "What have I got? It's Olivia." I could then just press a button and commit.
Going back to what you were saying about cardio and how you feel like people don't talk about the cardio classes. I wonder if some of that is because people think, "The bike is cardio."
I've been stunned by how typical those classes are, but also what a difference they make in strength and endurance.
They do because it's body conditioning. It's not just one body part. To your point, it's very effective.
You're sure not going to convince people to take it by telling them it's twenty minutes to jump squats.
I started out with 10-minute classes. Now I do one 10-minute and one 20-minute a week. I dreaded the 20-minute, I'm not going to lie. On the flip side, when I complete it, I feel like a champ. Even if I feel like, "That was so hard. I can't believe how hard that was," I still feel like I've climbed Mount Everest.
That's a good feeling.
Thank you so much for joining us and for all the great tips. Until next time, where can people find you?
You can find me on social media @DrJennMann. I post all of my Peloton workouts on Insta Stories. You can also find the every week in InStyle Magazine. I have a weekly column called Hump Day With Dr. Jenn.
—
Our tarot card reader was correct once again.
This one is for you, Erica McLean.
We have yet another Peloton instructor with a child.
Jess King announced on her live house ride that she is pregnant. She was then in Shape magazine talking about the difficult journey that she had been through. She had multiple rounds of IVFs which is not fun. I don't think these fertility journeys are ever easy. They sound exhausting and stressful. Jess King also went on live and she shared her story a little bit. She showed off her baby bump and they seem very happy, her and Sophia Urista. The other thing, going back to the tarot card reader, is we are now on pregnancy watch for four more instructors. I have gotten multiple messages. I don't even want to say it but let's just say that it will not surprise me if in the next four weeks or so we get more announcements. I will say that.
Watch this space. The 33rd Annual GLADD Awards was held on May 6th. One of the hosts was none other than Cody Rigsby.
I know we talked about that this was going to happen. We talked about it in the previous episode so it was a little repetitive.
It was going to happen and now it happened. We have a trifecta of Tunde stories. Her publicist is working overtime, but she was on the Tamron Hall Show.
I didn't even know that Tamron Hall had another show other than the true-crime one. That was interesting. I didn't know that.
What was her true crime show?
It's the one where she talks about where her sister died. I don't know the stories because we never ended up watching it, but I saw commercials for it all the time because we watch a lot of true crime. There was a time period when I was seeing Tamron Hall all over the place. Now I never see her. I think that show was over. That's why I don't see her. Anyway, that's a little side note.
Tunde also spoke to a website called Coveteur.com.
She talks all about soul care in this article and it has got lots of good little tidbits from Tunde, so that's fun.
Finally, in our Tunde watch because she's everywhere. Real and Revlon join forces to provide access to mental health care for May's Mental Health Awareness Month. Tunde will be hosting one of their panels.
Congrats to Tunde. I am so glad she is breaking in all the success. I'm very happy for her.
—
Homecoming will be happening by the time this episode drops.
I wanted to make sure that I mentioned this because I think we talked about this in the previous episode. It's that the Member Meets weren't back for Homecoming, but they are. They didn't put anything out there talking about it. I don't know what that's about. At any rate, you can still do it. If you go into the Homecoming website, which is Homecoming.OnePeloton.com, and say "I'm in," then new information pops up.
When you do that, it shows you that you can create your agenda. It talks about how you can video chat with members across the globe using one of our favorite returning features, which is Member Meets. It will be on the left navigation bar and it will randomly pair you with someone somewhere in the world, united by a share of Peloton. It's pretty cool. Everybody loved that. I'm glad it's back.
People got a big kick out of that.
The other thing that they're doing is this group meetup, so Peloton Australia, Germany, German, Ladies, Peloton, UK, Ben's Army, Peloton Newbies. It goes on and on, but there's a whole list out there for Friday and Saturday. There are tons of different groups that you can join for both days. Make sure that you check those out if it's something that you are interested in so that you can join in with other people that you have things in common with. I also wanted to mention while we're talking about Homecoming. Do you remember how people were getting those gifts for 15,000 minutes from 2021? I thought they would be here on time for homecoming, but they never included Canada and the UK.
People started getting them in the Canada and UK areas. They are now getting clothing gifts from the boutique in the area where they live. Also, Homecoming people are getting shoutouts via email for things like the most PRs, most high-fives, etc. If you get an email check, your junk mail folder if you sent a lot of high-fives. Maybe my stalker is out there somewhere. You might have gotten an email shouting out virtual shoutouts.
—
Peloton released a new commercial.
I love it.
I watched it. It was good.
I've had some people telling me that this made no sense because of the Vikings. They threw a lot of people off. I took it like no matter what situation it is, the instructors can motivate you through it. That's how I personally took it.
It was highlighting the instructors and their motivation techniques but in a humorous way. Here are these Vikings where whatever Cody is saying would make no sense to them. It's like him leading the charge in Braveheart.
My favorite is when he says, "You're like a plate of fajitas. Sizzle, baby." Everybody's looking at you. I love it. That was my favorite part.
This is smart. This is a good pivot for their marketing campaign to highlight instructors. I feel like in the past, they've been a little worried about potentially having an instructor get so popular that maybe they could get held hostage by him or her. I think they have enough names that have serious followings at this point. I think you need to leverage that because, at this point, that's the biggest differentiator between them and something like Apple Fitness. Nobody knows the name of an Apple Fitness instructor.
Do you remember back in 2017, the first time we saw a commercial and Alex Toussaint was on it, I almost fell over myself trying to get to the television to record it.
Now we don't even stop on the DVR because you see it so frequently. I mean that in a good way.
This brings that magic back because that's probably one of those four instructors. Rad, Jess Sims, Cody and Adrian Williams were all up there. One of those is probably on your radar as being an instructor you love. Being able to see them up there and motivating them is cool.
We now have Peloton Radio.
Did we talk about this in the previous episode? I honestly could not remember.
I don't think we did.
I could not remember. I know I posted about it but timing. Peloton radio is when you take a scenic class. If it's a distance-based or time-based scenic class, you can now choose from different radio stations while you're taking the class. It's interesting because they're curated radio stations. They still have odd music in them. I was listening to the rock one when I was listening to the earnings call. I had the sound down but I could still see the songs that were playing. I thought it was weird because it was everything from rock to Depeche Mode.
That's alternative rock. Within rock, you have certain sub-genres. Alternative rock lives in one world and classic rock in another and oldies.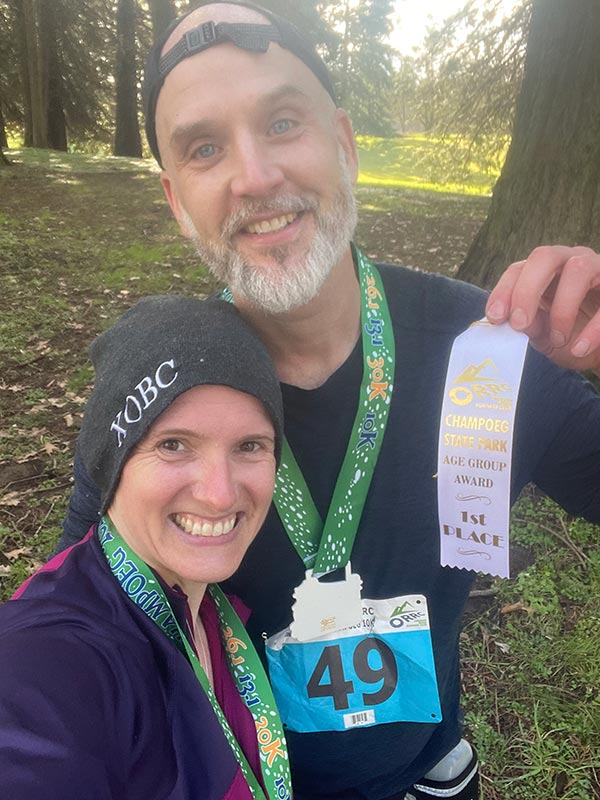 I'm sure that they will continue to make changes to this. A big thing that I've already seen people say is we need a skip button. I do agree. There is no skip button and there were songs that came up that had I been listening at full blast, I would have been like, "No, thank you." They need to add that. In general, I'm hearing positive things about it. People like the ability to be able to change the music for the different classes they are taking.
This might lead the way for us to have more classes that are on the side of Lanebreak where your might be playing a game or following music in some way that does not include an instructor or like the new deep house classes that have been coming out of Germany where they say nothing except cuing you to do different things. They're quiet for the rest of the class. I think you're going to be seeing more and more of that type of test to see what works with people.
You might see a skip button over time because I think the way the royalties work is that if you have control over the music, then it costs more because they don't want you to be able to pick. If you can select, it costs different. I know on Tonal you can skip but at some point, it stops letting you skip. My guess is that might be a reflection of different royalty revenues.
That will be interesting to see how it evolves over time.
If you love your Peloton Guide so much, you want to get up and its guts.
That was one way to say it.
Is there another way to say it?
I don't know. I was going to say Bob Treemore tweeted this. That's all I was going to say. I guess after a certain amount of time, they have a confidentiality period. The FCC can then release internal photos of things. Now there are internal photos of the guide and Bob Treemore posted them.
If that's your jam, here you go. At this point, if somebody wanted to see one, they could crack it open. You do see videos on YouTube of somebody like, "I'm cracking open an iPhone." Clearly, there are people out there that want to see it. I'm not that guy. As I've said before, I don't even change my own wiper blades. That's what I got you for.
Exactly, so I will report on it.
—
We have an update in the iFIT – Peloton advertising trade secrets suit.
You might remember back in 2020, there was a restraining order and injunction asked for by Peloton put against iFit because they said that somebody had been selling trade secrets to iFit that worked at Peloton. There was this lawsuit and it's been going on back and forth. There was movement on it and where we are right now is a Delaware Federal judge tossed Peloton's lawsuit accusing fitness platform iFIT of accepting pilfered Peloton advertising materials in violation of the Defend Trade Secrets Act, canceling a jury trial that was set to start on May 31st. There was a brief docket entry and the judge granted iFIT's still sealed motion for summary judgment in the case that Peloton has filed against its rival after discovering that a prop master hired for a Peloton advertising project emailed the company materials to an iFIT manager.
That's corporate espionage.
When you read through this, the interesting thing is there's going to be another judgment coming. They're going to explain themselves, but right now there's no explanation. There's nothing to back up why he said this, and maybe this is normal. I don't know. I found the whole thing fascinating. Very cloak and dagger because it is.
It's also weird that the court seems to be like, "No big deal." I guess there's probably a certain amount of that to be expected. It has to be pretty significant to rise to the level of true corporate espionage.
It's weird because as the person who was not kind enough to send me the wording for this article because it's through Law 360, which costs $1 billion. This person said, "The ruling doesn't seem to follow the facts here unless there is some particular element of the Defend Trade Secrets Act that is missing and is not explained in the article." I think we will hear more on this.
Maybe the information they sent wasn't that big of a deal. It's a prop master on a commercial set. What are they going to say?
If it was a commercial for one of these new items. I don't know.
We will continue to monitor this.
—
Joining us once again is Angelo. Crystal reached out to the community and asked their nutritional questions. You provide them, and then he answers them, and then I sit here and do nothing for six minutes. It's great.
That pretty much sums it up. Hi, Angelo.
It's a perfect arrangement.
You notice how you're doing work. I'm doing work. The community is doing work and Tom is doing nothing.
He's making sure we have a fun experience. He does that job with style.
Also, Angelo thinks that I'm correct. We heard that in the previous episode. I'm still clinging to it.
We know, Tom. Celine responded. She says that she's doing MetPro with the basic app and she's doing great during the week, but then she completely falls apart on the weekend.
In all programs, that is human nature. We have our routine during the week. Celine, I will tell you a story. For years, I worked with a group of high school teachers. Every one of them said to me, "This is going to be easy during the summer because I have all this free time. It would be harder during the school year." It's the other way around. Across the board, the entire faculty that I was working with. It's the other way around.
Here's the big secret and the big trick and my advice to you, Celine. It's routine. When you have a routine in place, it's easier for you to stick to it. If you want to have an indulgence on the weekend, have an indulgence. The nice thing about the app is it's going to acclimate to that. It's not going to penalize you if you have a meal off track. It's going to weight that data with less relevance and say, "It needs to wait a few more days to get quality data on days where you're nailing it. You're tight on the program."
I would encourage you to make a concerted effort to stick to at least the daytime routine as best as you can. What that might entail is during the week, still do a little prep for the weekend, even if it's just lunch or snack. What you find is if you go into the weekend having that, usually, you can corral any misgivings into nighttime eating or dinner. A good way to do it is if you like eating out or if you want to have a social engagement or you don't want to feel like you're on a meal plan for any given meal, insist on quality foods. Don't insist on any meal plan or any diet. Insist on quality foods.
You will find that typically, healthy food tends to be cleaner and lower calories. It's closer to your goal meal plan than convenience foods. It's not that we like fast food or it tastes better than having fancy seafood or steak or lobster and salad. It's that it's quicker. It appeals to our palette and instant gratification. Go to a nice dinner. Maybe a fancier place or a place where you can order something clean.
You're not going to do it every night. You're not going to hemorrhage money. You're going to do it once in a while but go to a place that serves quality food and let your hair down a little bit and enjoy yourself versus the second it's Saturday, it's so easy to fall into that mindset of, "It's the weekend. I will hit the drive-through. It's quick and convenient, and it's the weekend," because then you can undo a lot of your efforts during the week without even realizing it.
My two recommendations are to pick your indulgent spots, restaurants, meals, etc. in advance, and be a little discerning about that. Insist on higher quality, avoid convenience foods where possible on the weekends, and try to keep as much of your routine intact. It means during the week, do a little extra prep. At least, something like lunches and snacks that are ready to go for the weekend. That will help prevent it from going way left field over the weekend, even if it's not perfect.
I definitely agree. Having that ready is a huge help to me personally.
Momentum plays a large role.
It does. When you're tired and lazy on the weekends, it's easy to reach for whatever.
Thank you so much for all of that. If people would like nutritional advice tailored to them for their fitness goals, where can they find you?
Thank you.
—
Yahoo Finance has an interesting article. Peloton's struggles provide a hint for Lululemon.
You might remember from a while back, Lululemon purchased Mirror. They paid $500 million for that acquisition, and everything points to it's not going that great. It's a small drop in the bucket for Lululemon so it doesn't seem to matter, but everyone is pushing Lululemon like, "What are you doing? Get rid of it. Get it out of here." The interesting thing is instead of going that way, they have doubled down. They are now adding it to their app. I thought that was very interesting. I don't know what it means. We will see but I thought it was fascinating.
—
There is a Homecoming Apparel Sale taking place.
Every day, seven days of surprise promotions. Now, it was like buy one bra, get one bra. People are not very excited about these promotions. I've gotten multiple messages saying, "Where are the deep discount sales we have come to expect from Homecoming items?"
I think they've run so many sales at this point, that it's getting harder and harder to impress people with sales because it's becoming expected.
I agree wholeheartedly.
—
We have two new artists' collaborations. The first is from Fleetwood Mac.
Don't do Peloton alone. Get people to do it with. You won't nearly be as successful on the bike if you don't have a community for it.
Click To Tweet
You will see classes popping up. If you haven't seen them already, go check them out on the schedule. There's going to be a whole bunch of them. They're all going to be covering Fleetwood Mac songs.
Also, on the other end of the musical spectrum, you have Yo-Yo Ma.
Yo-Yo Ma plays the cello for anybody who does not know. There are going to be classes with Jeffrey McEachern who is in Germany, Tia Mariana, I don't know if this class will be in Spanish but she teaches Spanish classes often, Becs Gentry and we also have a class with Christine D'Ercole. Lots of classes with Yo-Yo Ma.
—
We have two birthdays coming up that's Peloton related. One is Matty Maggiacomo on May 16th.
There's going to be a tread birthday party for him. Join his live class on May 16th if you want to be part of it.
Before that and even more important, The Clip Out will turn five on May 14th. If you have gotten us a card, you should send it to us. If you haven't, you need to add it to your list of things to do. Happy birthday to us.
I can't believe it's been five years. Congrats on five years.
—
Joining us is Holli Houston. How is it going, Holli?
I'm doing pretty well. How are you, guys?
We're good and excited.
What a fun name to say.
The alliteration makes it a lot of fun. Do you have fun saying your name too? Do you say it a lot?
I do. It's interesting. I got divorced right before the pandemic started and I considered changing my name but I don't know. It fits. It's easy enough so I left it alone.
I get it. It's easy to spell. People know how to say it. I would think that you have a name where people always want to say your full name.
My maiden name was very German and no one could pronounce it. I had to spell it out for people all the time. This is much easier.
Speaking to someone who has a punctuation mark on their last name, I feel you.
That took some getting used to. Every time we go to the airport, there's a problem. I assure you.
A lot of people still mispronounced Houston as we were discussing beforehand with the New York thing, but also other pronunciations that you would not expect.
It's a big city.
One of the bigger ones.
Maybe people are overthinking it. They are like, "It can't be that simple." I'm giving people credit. That's me being positive. How did you originally find Peloton?
I had been hearing about Peloton for years. I'm part of a Facebook group. It's no longer a Facebook group. It's defunct but it was called Law Mamas and it was for lawyers who were mothers. A lot of people on that website had Peloton. This was in 2017 and 2018. I was a gym person. I taught spin classes at a gym for a while. I was like, "I don't need this."
In 2019, I don't even remember why but right before Thanksgiving time, I was commuting back and forth between two houses every week and it was two hours in between. I wasn't making it to the gym and I was like, "This would make it so much easier if I had this at home." I decided to get it and I got it on the Black Friday sale of Thanksgiving 2019. My timing was impeccable. I got it within a week or two. I didn't have to wait. Wasn't there a time when it was months that people were waiting for their bikes?
That's what I was about to say. At least you got it, but you got it in before the shutdown because after the shutdown things got hairy from a waiting standpoint.
It changed my life. It's the bike that goes nowhere that changes people's lives.
How has it changed your life? What's going on?
I got the bike probably in December of 2019 and things in my marriage were terrible. I hadn't quite made my decision about what I wanted to do. Finally, I took Christine's Pink Ride. I don't know if you've taken that ride. I know, Tom, you haven't taken that ride because you don't. I took that ride and it was the first ride that I had ever taken with her.
The very first song that she plays in her playlist is called Courage. The lyrics of the chorus are like, "Have I the courage to change?" I don't know what it was but at that moment, I was like, "I got to do my life differently. I got to get out of this situation," and so I did. It wasn't that the song made me get divorced but maybe it was the thing that I needed to push me over the edge and make the change that I needed to make.
I didn't have Instagram at the time, but I got Instagram sometime in 2020. I found Christine's page there. I wrote to her and I was like, "Your ride changed my life." She wrote back and she commented back. She was like, "You changed your life." It was fantastic. I had a real special place in my heart for Christine.
I remember when I was also going through figuring out. I was in the same place in my first marriage and I was like, "What do I want to do?" I wasn't at that point. I remember somebody said to me, "I think you've already figured out what it is you want to do. You just haven't figured out how to do it." There was something about that sentence that clicked for me. A lot of times, when you are making a major life decision, that's what happens. Somebody or something happens that speaks to you in the right way and it clicks in a different way. Suddenly, everything is very clear about how you need to do it.
You process and think. It's years in the making and then all of a sudden it was like, "I'm ready. I can do this."
The three of us have been there.
Dr. Jenn Mann comes on the show every week and she always gives advice to riders. She always says that people hear the rides they need to hear. A lot of times, you will pick a class and not realize what you needed until the end, but you get something out of it you didn't expect. It sounds exactly true for you.
That's accurate. Sometimes what you want or need out of a ride, you select one based on whatever it is that you are going through at the moment. Sometimes classes hit you out of the left field. I had no idea. I don't know if you are familiar, Tom, I'm sure that you are not, but the outfit that Christine was wearing on that ride is this leather black bodysuit with pink and black striped leggings and this jewelry that was out of control. I had no idea that I was going to get something life-changing out of it. I thought it was going to be a fun ride with great music.
That ride is famous for another reason. I don't know if you have heard this story but Christine had been called out on social media about her size. That was the infamous clap back ride. I believe the first version got taken down. I don't know whether you are talking about the first version or the second version because she quickly redid it, but both of them were amazing.
It's the one that's still up there. The edited version. She's so great in that way too. She also has her 60-minute Women's History Month from March of 2020. It's that ride where she talks about people saying things to her like, "Why do you talk so much about bike racing. Stop talking about bike racing. Why do you talk about your weight so much? Stop talking about your weight so much." She's like, "If you don't like it, ride with someone else." I'm like, "Yes."
There are lots of instructors.
At this point, there are 54 instructors across all platforms. You should be able to find somebody that you mesh with because if not, maybe it's not them. Maybe it's you.
Maybe you don't like any of them.
Now we have a great title for this episode, Christine D'Ercole breaks up a marriage.
She is fully to blame. My son is fourteen. It was early in the pandemic still and I wasn't dating because I had just gotten divorced. I had been married for fourteen years. I was like, "Let's take a little break." He came up to me and he was like, "I know why you are not dating." I was like, "Do you? Why is that?" He goes, "It's because you are in love with Christine and you want to marry her." I gasp right there.
There are worse people you could have a crush on. That's for sure.
I think I just got a better headline.
Christine keeps people from dating. It was pretty funny. It was cute that he said that.
Does that mean that Christine has become your favorite instructor?
She is my favorite instructor. I do like others. I have a whole cadre that I ride with but Christine is my go-to first choice unless I want a Tabata Ride, then I go to Hannah Frankson because she's so adorable. Her workouts are so hard and you are like, "How is that possible? You are so adorable. You speak so sweetly and now you are going to kill me." I do Power Zones. Christine has been doing that since 2020. That's great as well.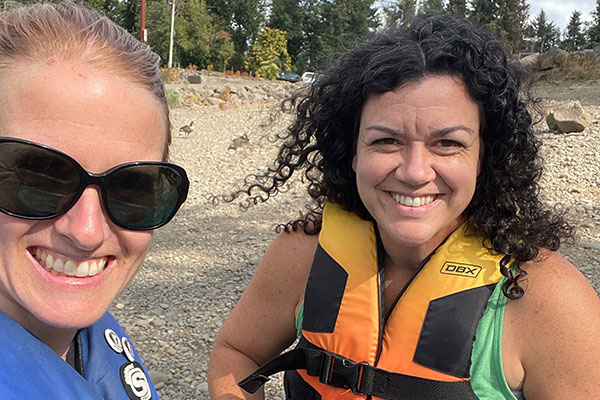 That's a whole new version of taking her classes then. That's awesome.
I have done her Haleakala series, the five climbs. I have done that a couple of times over the last few years as well.
All five of those classes are still up, right?
They got rid of one of them in one of the more recent purges. There was some discussion that she was going to redo it. I don't know if she has. I haven't tried it since. I have made toward my Memorial Day events. We'll see if I can do all five and one of them will be new.
It's like, "What are you doing for Memorial Day?" "Climbing a mountain. No big deal."
I'll ride my stationary bike for five hours straight.
That's normal.
Isn't everybody do that?
It is on this show.
People are like, "I hung out in the backyard drinking beer and playing lawn darts." I'm like, "I rode my bike for five hours. I can't walk."
Your bragging rights are cooler.
They don't have an official badge. I feel like Peloton used to have an official badge for doing that but they don't.
That would be a good one to have.
You said that your original group of choice was the Law Mamas one. If that's no longer around, what did you pivot to, if anything?
There's a spin-off group just for Peloton. There's Peloton Law Moms now. My primary Peloton group would be that. They have their own Power Zone team for the Power Zone challenges. I'm in those, but I also am part of the Peloton Singles Group which is fun. You learn a lot there.
What does that mean?
Become single and you could find out too.
We have yet another headline. Now she's trying to break up our marriage. Did you hear that?
It's not that exciting. It's a great group but you guys have a good thing going. You don't need that.
After the Christine comment, I don't know which one of us she's trying to go out with.
It's got to be this one.
You guys want to ride into that group.
Hopefully, we don't find out.
That's a fun group and they do a lot of meetups, which I haven't done any of those because of the pandemic. You get to know people and see different perspectives. I lived a little bit of a sheltered life. It's fun to meet people in different avenues and almost every single group that I'm involved in on Facebook. That's the only social media that I do because I'm that age.
They are almost all lawyer mom groups of some sort. There are the lawyer moms of children who have disabilities. It's a very niched group and then the Peloton Lawyer Moms, and now there's the Single Lawyer Moms. There are all these different groups but it's all lawyer moms. There's some diversity there but only sort of. These other groups like the Peloton Singles Group give me a lot of different perspectives that I don't necessarily get in other places.
I love how you worded that. You are like, "I lived a sheltered life and I see different perspectives." That's refreshing to hear after hearing what people say to each other every day when they don't agree on things. Thank you for saying that so gracefully. That was nice.
You got to expand your world vision a little bit.
You mentioned having kids with disabilities. Does your son have a disability? Is that something that you would like to share? If not, that's okay.
I can share a little bit. His story is his story but it's my story. My son has some fairly significant early childhood trauma that has impacted his life. I adopted him when he was four, and the first four years of his life were pretty rough. He's got some stuff from that and he presents that a little bit like he might have autism, but the testing on that has been inconclusive. It presents very similarly and it's treated in a similar fashion and he's got high anxiety. He doesn't leave the house ever. Except I'm taking him to Disneyland and he's excited about this. We'll see how it goes because he's going to have to leave the apartment.
That's a sensory overload. A lot of times, kids on the spectrum in some capacity have sensory issues as well. That's a lot to take in from a place like Disneyland.
He does like Disney. He's been to Disney before but because there's so much to do, I'm going to structure it very well. We'll go for a few hours in the morning and then we will go back to the hotel and rest for five hours, and then go back in the evening and hopefully avoid all of the kids at 2:00 throwing their after-lunch meltdowns. They need to be napping but their parents are like, "No. I paid $100 for us to be here. We are sticking it out. It's going to be fun."
You've traveled with us.
That's not the kids. That's me and Tom.
You are like, "Get a snack. You'll feel better."
They got a bus. Take it back to the hotel. I will be on Space Mountain.
People are like, "You are taking them there for five full days." I'm like, "Yes because we need to make them shorter days." Disneyland, you can do it in two and a half days but we are going for five.
That takes the pressure off. You don't feel like you got to cram every magical moment.
That's right because it's only fun as long as it's fun.
That makes a ton of sense to me. That makes you an awesome mom because you are paying attention to what your kid needs. Hats off to you.
I love Disneyland too. It's not a huge sacrifice to take him. That's my kid and he's had his challenges and it has been so amazing to connect with other moms who have children who have issues like this. A lot of the people in the group, and their kids have very different issues. In this group that I'm in, there's a variety from physical disabilities to cognitive disabilities. It's the whole spectrum.
There are a few people who have kiddos who show up very similarly to my son. How would you find that? There are all the things that social media can be bashed for, which are a lot of things. There are a lot of bad parts to social media. At the same time, I have made these friends. The woman who referred me to you is someone who I know through that group. We have met. We do these retreats a couple of times a year in various places all over the country. It has been amazing to sit down with women where you don't have to explain anything. They just get it. That has been great.
Where else can anybody get it on the exact same level, the exact challenges you deal with on a day-to-day basis? I totally get that.
Also having patience. If your kid is having a moment, they are not going to give you the stink-eye because they know exactly what you are going through.
It's a very judgment-free zone for people coming in. It's also great because a lot of us have to celebrate tiny things. You see people posting on social media, "My kid got named to their travel soccer team. They are honor students. They are graduating and they are going to this Ivy League institution." We are like, "My kid will be at the party today," and the kid is twelve. It's a very different level of celebration, but it's still a celebration. Parents who have kids that are non-verbal, but one day they will say "I love you" or something. It's amazing. We bond over those things and post these little things that most people take for granted and it's wonderful. It's a great community.
What a wonderful perspective. That is important to remember. Maybe that will give me a little more patience for my teenagers.
Teenagers are hard. Let's not joke.
She's like, "I didn't mean about teenagers. They are the worst. I was all about perspective and patience, but not for the teenagers."
It's so interesting. People asked about my relationship with my son because I have him full-time. He never goes to see his dad. That's hard because he also doesn't want to leave the house. He's getting to that place where he's fairly self-sufficient like I can leave him home for a while by himself. People are like, "What is it like?" I was like, "It's like having a roommate who doesn't clean up the kitchen and I have to remind him to bathe because he smells so bad." I don't know at what age dudes start to care about the fact that they smell bad.
If your leaderboard name doesn't inspire you, change it.
Click To Tweet
Usually, it's when they like girls enough.
You are right there though. I have two boys. Once they discovered the opposite sex or the same sex if that's their jam. Once they start caring about other people romantically, they start figuring out, "I should probably not smell like this anymore." It creeps upon them. There's that age where they can get sweaty but they don't necessarily stink. One day they do and I don't think they realize it. There's like a lag time.
They don't know their radius of stench yet.
I think that maybe there's some extra delay because of the pandemic and the wearing of masks. In Oregon, we only got the clear to stop wearing masks in public places. We have been wearing it. I don't know where you guys are.
We are in Missouri.
You guys haven't been wearing masks for a long time.
No. They made it illegal to cover your mouth when you cough here.
They want us all to get sick in all the things.
We go ahead and wear the masks, just to be clear.
I'm still wearing a mask out in public because I don't want my Disneyland trip to get derailed. I had been cheating on my Peloton. I have joined a yoga studio in my little town here and it has become my primary source of movement. I go all the time and I love it. One of the classes is hot yoga. It's 105 degrees in there and you are wearing a mask and it's so gross. It's disgusting but now you don't have to wear masks but I went now. I was the only person in the class wearing a mask, which I'm not sure was effective because no one else is wearing a mask.
It depends on the mask.
You can't wear the N95.
A KN95, that's a little bit easier of a breath. That's my mask of choice.
It still might be tough in hot yoga.
It might be, but that's better than an N95.
I still was wearing my mask but I'm used to it. I'm used to this swampy feeling. It will be very strange when I come back from Disney. I will probably try it without the mask and see what happens.
It's such a weird shift when the first time you go into a store without one on. It was like, "Am I going to explode?"
In Missouri, I'm sure it's very different, but here to not wear a mask was a very charged political statement in a store because you are required to wear them, but people would not. It was very easy to spot who is making a statement here.
Now, you can't tell anymore.
Even after the mandate, about 50% of people were wearing masks, but a large percentage of people were not. It was very strange to see someone without a mask.
I walked into a place that was still requiring a mask. It was a medical facility and I forgot to grab one. I was like, "I'm not making a statement. I forgot. I'm not going to scream at you."
It's an interesting time, for sure.
Very much so. What is your leaderboard name?
My leaderboard name is Already_NotYet. When I first joined the bike, I had my name. It was H. Kristine. Kristine is my middle name. I don't know. I must have been fourteen when I got my first email account and they were like, "Don't use your first name. Somebody is going to find you and kill you." H. Kristine has always been my username on everything. I was H. Kristine on the bike. Christine said something like, "If you are a leaderboard mean doesn't inspire you, change it." I was like, "Okay." She basically runs my life. She doesn't know it but I do whatever she says.
I was thinking a lot about how I have been in therapy for a long time and was now getting my life back on a fitness track. I was like, "Many people were like, 'I'm broken, I'm messed up, and I got to make myself better, and I have to do all of these things.'" I was like, "I'm already pretty awesome. I'm not yet as awesome as I could be in some way." I'm going to keep working on it, so my leaderboard name is Already_NotYet.
I love it. I like that you gave us the whole history behind it because sometimes people don't feel like it's a good story, but yours is a great story. Thank you for sharing.
I had a different leaderboard name that I thought was funny. I thought it was too culturally misappropriating, so I decided to not do it. The Law Mamas would call themselves Lamas because they do. I was looking at like the Holli Law Ma and I was like, "That might be offensive," so I didn't do it.
I can see the play on words and I love the creativity with it. That's good. I can also see why you would be concerned about that.
I don't need to make controversy where it doesn't need controversy.
There's enough in this world. Let's not go looking for it.
There are much better things to die on your hill for. That's not one of them.
We don't need to ask who your favorite instructor is. We have established that. By virtue of definition, I supposed you know who your ex-husband's least favorite instructor is?
I don't know. Maybe it's also his favorite instructor. I will say that I did the You Can Run program. I used to be a runner and then I wasn't for a long time and I decided to try to get back into it. I did that. I had never taken a bike class with Jess King, but then doing the running classes with her, I enjoyed her quite a lot. She has become my favorite tread instructor. I don't have a tread but I used the junky one in the gym at my apartment or I run outside. She's quite different from Christine.
That is a definite difference. It's interesting that you found her over on the tread and then tried her bike classes. I don't think I have heard that particular scenario before. That's fascinating.
I like her and Matt Wilpers. He's a steady instructor but I don't love running with him, which is interesting, but I like the bike. There are all of these differences and each platform is different. Matty Maggiacomo is so fantastic.
I love Matty. He makes me happy no matter what. If I can be in the worst mood ever and take a Matty class, I'm smiling by the end. I love that about him.
Even though he's killing you.
Yes. I'm happy about it.
You are like, "Do it some more. It's fine." His Hamilton Run is my favorite run of all time.
I can't pick one because there are so many good Matty ones. That's tough but we are getting into my favorite instructor so that's where I go for. On the tread, he's my favorite.
I did randomly my first run with Jon Hosking. He was so fantastic. I did his twenty-minute premiere run. It was fantastic. I will have to check out more of his stuff.
I don't know if you've tried out Joslyn Thompson Rule. I absolutely adore her. She gives such great instruction. She's amazing and really good.
I did one with her. I didn't love the music but it was stuff that I wasn't familiar with. I need to get into a class where I know the music that she's doing and see how that jives.
Do you have any advice for people that are now entering the world of Peloton?
Get people to do this with. I have these different groups where there are some women in the Law Moms group that all ride together every weeknight at 8:15-ish. We are the 8:15-ish crew. That's at night. Most people don't ride at night but we do. Also the Power Zone Challenge teams and having people who are like, "This is the ride that we are doing and this is the time we are doing it. Get on and do it with us," and having that community.
I don't know that I would have been nearly as successful on a bike if I hadn't had a community for it. I'm assuming that people already know that if they are tuning in to the show. That they are part of a community and they are interested in what people have to say. The biggest thing for me is having a community. I did the Hardcore on the Floor calendar. I tried but I'm not very good at it, just even having it laid out.
I learned that our decision-making energy, every decision that we make draws from this bucket of energy that we have which is also the same bucket that willpower comes from. The more we can automate our lives, the more willpower we have to avoid making bad decisions whatever that means in our lives. For some people, that's through decisions. For other people, it's other kinds of decisions that are not super great for us.
The more little decisions that you have to make of what class you are going to ride or which strength workout you are going to do. The more you can take the decision-making out and say, "This is what I'm doing because it's what someone told me to do," the more energy you have to make better choices in other areas of your life.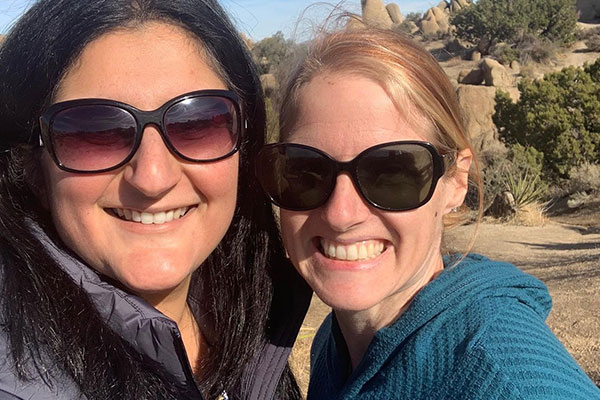 Thank you so much for taking time out of your day to join us. Before we let you go. Let everyone know where they can find you if you would like to be found.
I'm on Facebook and my name is Holli Kristine on Facebook because I don't put my last name on there. I'm not that interesting. I don't know. I do have an Instagram account but I don't even remember what my username is.
They just sat through a whole interview with you so they think you are interesting.
They are not super wrong about that. My social media isn't that interesting. I don't post a whole lot on anything.
Thank you so much for joining us. We appreciate it.
Thank you.
—
I guess that brings this episode to a close. Until next week, where can people find you?
People can find me on Facebook at Facebook.com/crystaldokeefe. They can find me on Instagram, Twitter and anywhere on the Peloton leaderboard @ClipOutCrystal.
You can find me on Twitter @RogerQBert or Facebook at Facebook.com/tomokeefe. You can find the show online at Facebook.com/TheClipOut. While you're there, like the page and join the group. Don't forget our YouTube channel, YouTube.com/TheClipOut. That's it for this one. Thanks for tuning in. Until next time, keep pedaling and running.
Important Links
Love the show? Subscribe, rate, review, and share! https://theclipout.com/