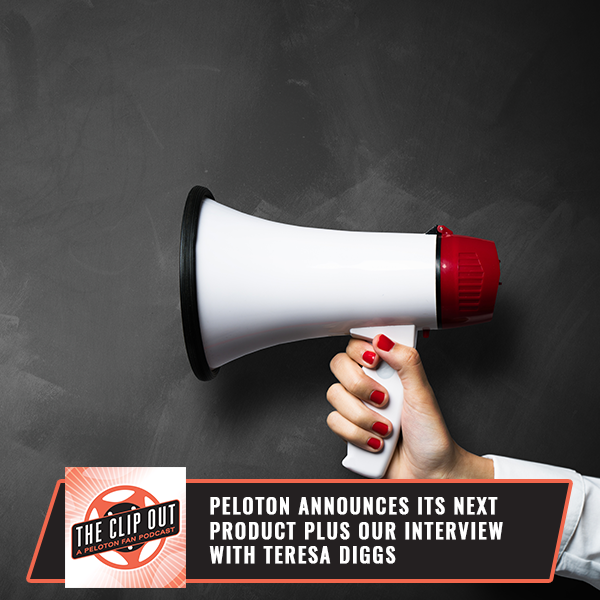 233: Peloton Announces Its Next Product plus our interview with Teresa Diggs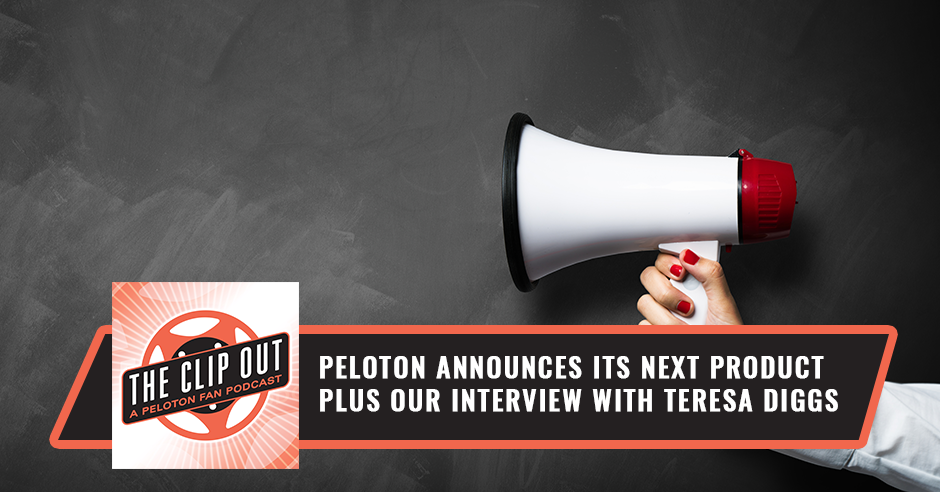 Episode Description:
Peloton stock takes a post-earnings call hit.
John Mills joins us to discuss Peloton's newest product – The Peloton Guide.
Dr. Jenn – How to use competition for good instead of bad.
Dancing With The Stars recap.
The Pause Button is finally here.
Peloton institutes a hiring freeze.
John Foley is no longer a billionaire.
John Foley sells his house in the Hamptons.
Peloton mandate vaccines for employees.
Peloton releases a new holiday ad.
The Adidas/Ivy Park/Peloton collection has dropped.
Shape Magazine reviews the Peloton Guide.
Windows Central writes about how Microsoft helped Peloton add closed captioning.
Are Apple's privacy changes harming Peloton?
Gizmodo reviews the Peloton Tread.
Shape reviews the Bike+.
Angelo has Top 5 Metabolism Tips.
Cody almost quit DWTS.
Tunde has a new partnership with Nike.
Pure Wow writes about the trend of Peloton instructor groupies.
Runners World spotlights Robin Arzon at the NYC Marathon.
Shape Magazine talks to Mariana Fernandez and Becs Gentry about marathon training.
Peloton reminds everyone of its special offer for Veterans.
Swerve launches virtual group cycling competitions for gyms.
Birthdays – Mayla Wedekind (11/9), Aditi Shah (11/10)
All this plus our interview with Teresa Diggs!
—
Watch the episode here:
Listen to the podcast here
Peloton Announces Its Next Product plus our interview with Teresa Diggs
Normally we have a little anecdote or something here, but there's so much. We just need to jump in. Let's jump in to listen to what they have to look forward to in this episode.
We're going to dig into what the heck is happening with the stock market. We're going to talk about new products, the Peloton Guide and all the things around that. We're going to talk about the wearable that is shipping with the Peloton Guide. We've heard a lot about the guide. We haven't heard a lot about the wearable. We're going to talk about when other products are coming out, as well as we have a visit from Dr. Jenn. She talks about how to use your competitive nature for good, not evil. We also have a visit from MetPro and they are talking about the top five tips on how to navigate your goals, whether that be losing weight or just getting where you want to be. We also have a ton of stuff happening in the news. We're going to hit all of that as well.
Before we get to all that, shameless plugs, don't forget we're available on Apple Podcasts, Spotify, Google Podcasts, iHeart, TuneIn. Wherever you find a podcast, you can find us. While you're there, be sure to rate and review us. That would be helpful, and follow us so you don't miss an episode. We have a new review. This is from HouseQuake 3121, "It's fast-paced and fun. I never listened to long podcasts, 50 to 60 minutes is my absolute max on an episode, but this one is so well put together that it flies by. There are lots of interesting segments, plenty of variety, and the right mix of laughter and fun. This team really helps feed my Peloton addiction and gets me my fix when commuting to and from work as I catch up on old episodes." His leaderboard name is Zen Bob.
Thank you. What a nice review.
It's also nice to hear because sometimes we get worried like sometimes they do get long. There's so much that goes on in the world of Peloton. We feel like if we don't hit it, then people are going to be like, "You didn't talk about this. Why didn't you talk about that." That's what you sound when you complained to us. In case you're ever wondering, that's what we hear.
Every once in a while I get a really nicely worded complaint where they are like, "Did you know this?" I'm like, "That's nice."
Thank you very much for that. You can also find us on the internet where you can reach out and make that voice to us at Facebook.com/TheClipOut. While you're there, like the page and join the group. You can find all these episodes on YouTube at YouTube.com/TheClipOut. All of the episodes exist there, at least the last 80 or so, in full HD. they are now in color so that's an added advantage for you. You can see how pale and Irish I am. Finally, don't forget our newsletter at theclipout.com. You can get all the articles, links and things like that sent directly to your inbox so you don't have to go hunting for them later. There's all that. Let's dig in. Shall we?
We shall.
—
Joining us once again is John Mills. How's it going, John?
It's going great. What's happening?
We recorded right after the earnings call. I don't know if you can technically call it an earnings call anymore. These stocks took a pounding. I haven't seen a pounding that bad since the last Tommy Lee and Pamela Anderson sex tape. It was harsh.
Never plan your life out because you'll never know what will happen in the future.
Click To Tweet
They dropped again. They're in the mid-40s.
The stock is solidly in wear-a-hoodie weather.
They had lost $10.4 billion out of the market cap. No big deal, just a few billions.
It hurts a lot. It's a big drop. We knew what the impacts were. We knew things were re-opening and then they fed on the call that they misjudged the re-opening effect, and how consumers are going to react to that. This is what happens when you have an analyst calling, "They don't fit, the numbers."
Wall Street looks at very specific things. They never have gotten what Peloton is doing. I'm still in the long game here. I feel like I am starting to be in the minority. I feel like I am the last woman standing. It's just me and my shares standing in the middle of the room going like, "It's going to be okay."
I'm long too. I've got to sell now.
No. I'm not going to deny it. We went ahead and bought it. I believe that it's going to be correct. I'm not saying it's going to go back up to 170 at the high, but I think we're going to go back up. It's going to be okay. It's just a shit week hits a shit quarter. It's going to get better.
There are lots of people theorizing about what's going on. CNN had an article about how Peloton created a cult around fitness and now it desperately needs a new play. I think it's fair and we'll get into it. I don't think it is the Guide.
They need a new play. I'm not sure if that's the right word. They do need to be who they say they are.
The innovation, that's what you keep saying.
They started and they came out with a product that was innovative in the fitness space. They need to find that again. Do something else that's new and innovative in the space.
Here's the question and this might sound shitty. I'm bracing that for anyone who works at Peloton that might be tuned in. Was the product innovative or was it the content that's innovative? At the end of the day, it's a bike with a screen. I feel like it's the content that turbocharged the company.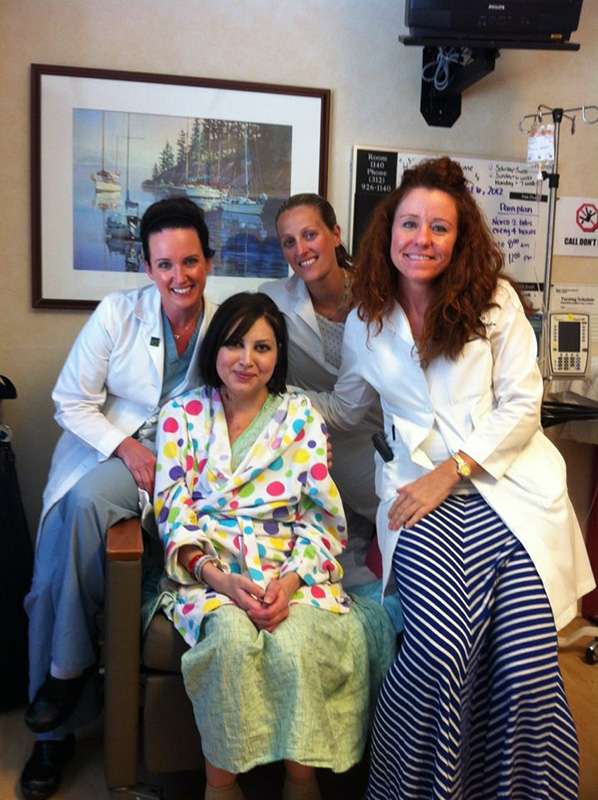 I disagree. It's the fact that it's at home and not any bike could do that. It's not just the content. It's the delivery of the content. It flipped everything on its head. The whole world is trying to copy Peloton and that's because they brought it home and they made it fun again. It was not just a home video. They've made it in real-time.
That's content though.
I agree with both of you. I'm going to be in the middle of this whole thing. I agree that others had made bikes with a screen. The combination of the bike, the content and the leaderboard made it innovative when it came to market. Still now, the Peloton content is best in class. Maybe that's how difficult it is. I don't think we've gone beyond that. Maybe they can but I don't think we've gone beyond that combination that created the innovations.
I would like to see them do more of what they do best, and stay in the cardio world and keep coming out with cool stuff. I would like them to stay away from strength because it's not their strength. I'm not trying to be funny and we'll get into the Guide. They keep saying they are going to wing it. I am behind them 100% when they talk about cardio. I am not 100% behind them when they talk about strength. They need to recognize that.
To Tom's point, their content, instructors and delivery are so incredible. By numbers, they could end up being the leader from a strength perspective. I don't know that it will be because of the product they will put out.
I see what you guys are saying. I guess I'm saying best in class. When I think of Peloton, it doesn't matter what their numbers are. To me, they are the best in class because it's the most amazing content and it's the best product that I want to use. We've talked about this before. It depends on how you want to define winning. If it's just by the numbers, Apple Fitness might be the winner there across all of this.
They cheat to get there because it gets bundled in with a bunch of stuff. There are a lot of people that have it that probably don't even touch it. In the same way your cable company tells you that you technically got a landline and you had never even plugged it in.
That's why I'm saying it depends on how you define it. Peloton wins it in my mind because of how awesome their product is but not with strength.
At least thus far, that's for sure. Motley Fool wrote about how their biggest problem isn't the return to normal.
What was the biggest problem? Is it the company's spending habits? I don't know if I agree with that either because, in theory, they are doing all these behind the scenes like innovations. There should be all this R&D that's happening in the background. I want them to spend on that. I'm not sure I agree with that. they are also constantly spending money on infrastructure. If they hadn't been spending money in 2021, then how long people would have had to wait to get their bikes and their stuff?
That would have killed the stock. I feel like a lot of companies at this level, this age or this point in their growth are spending a lot of money. Netflix went through this period where they are like, "We're going to spend a crapload of money creating new content because people aren't going to license it to us in the same way because all these studios are realizing the value of it." they are in that part of the plan where they are spending a lot of money because they are thinking of the future. They are not like hiring Red Hot Chili Peppers to play their Christmas party like WeWork.
For me, it's back to the whole idea of innovation. They spent a lot of money on logistics and they are spending a lot of money on stuff. I hear they are doing a lot of R&D. I've been in technology for 30-plus years. As we got into the late '90s and the 2000s, innovation moved quicker and so we had to move quickly as we were moving. I don't see that speed here. I'm not sure what that is. I'm sure it's something. I don't know anything about it. I don't get it but I don't see the speed there as it relates to innovation. They may be spending a whole bunch of money but players are coming. That loses me a little bit.
Sometimes you can do everything you can, and you can still get problems.
Click To Tweet
We're saying the same thing, John. The biggest problem in my mind is they are trying to be everything to everybody. They are trying to be the lowest cost innovator and the lowest entry point across all fitness. They are trying to be the best in strength. They are trying to do yoga, Pilates, barre, dance cardio. They are trying to come out with a newer bike that's fun and cool. Now, they are trying to come out with strength things. You need to stop and go back to the basics like pull it back in. You're in too many different directions. There's not enough leadership to go across all of it cohesively. You have a million different people going in a million different directions and there is no cohesion. That's what I think.
I feel similarly. Another part of this is I was one of the ones. I remember complaining about the fact that it didn't seem like they were democratizing it. I felt like there was a certain demographic of people based on income that it was hard to get in. I know you could finance it. Where I come from, even the financing back then would have been something like nobody in my family was looking at Peloton. I have to complain about the democratization on the other side.
Now, as they've started to do that, my mind is looking at it and I'm going, "Remember when Peloton was just in the mall with Teslas and the dealerships in Apple stores." It had this affluent appeal like aspirational kind of aura. Now, the bike is one of the lower costs bikes in the space. They drop a strength product that is the lowest cost of those types of devices for strength. They are not the same Peloton anymore. Maybe that's a good thing but it's different. I don't know if that's good.
It's hard to say. It's similar in evolution to the iPhone. The iPhone was this expensive aspirational phone. If you want the $1,400 iPhone, it's out there and they'll sell it to you. You can also get one that comes free or real close to it with your plan, or go back two generations and that's the one they are doling out. It reminds me of that.
It's the current financial position. It seems they are in the things that are going on. The fact that they lowered the price of the bike. We then find out that changed the ratio of Bike to Bike+ sales, which then impacted them negatively. They made this move and it turns out it wasn't a good move. If we would have left it the way it was, we would have still been at 50/50, potentially so it makes you question.
That's a little bit easy to say and not so easy to know. We could have seen a situation where it stayed the same, and then people didn't buy those bikes at all.
The percentages held even but there's this group of people that went off and bought a bike for $1,200 or something.
Another thing that they are struggling with is cutting through all the noise. I'm still seeing ads daily from all these competitors who are like, "It's so much cheaper than the Peloton bike." What are we even comparing it to anymore? There are so many versions of your bike MYX at Beachbody. There are so many versions of Peloton. What are we even talking about? Give me apples to apples.
A lot of times they are not selling against Peloton. They are selling against the perception of Peloton.
My point is when you are sitting there saying that it's $1,000 cheaper than Peloton, and you're not explaining which model you're comparing it to, that's what Peloton is up against. I'm the crazy diehard that reads everything about Peloton. I'm in the minority. Not everyone does that. What was it on the OPP that some guy bought a used hotel bike from Peloton? It was one of the ones that were out there for two seconds on the market. What do you call it?
They are like the gym model.
You know what I'm talking about. It's that gray one that was out for two seconds. He bought it and now he's trying to retrofit it. What are you even doing? How did you even buy that? In what circumstance has it occurred that you did zero research on this and you don't know that? I then have to remind myself that not everybody reads everything about Peloton as I do. I feel like they need to educate, and there's not enough time to educate because there's always another new product coming up.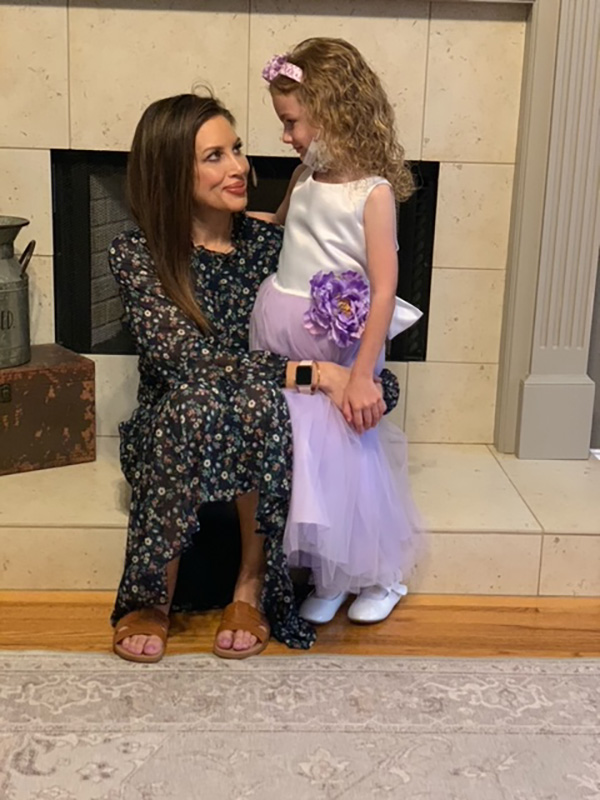 Also, people don't want to spend that much time learning about this stuff. Most people just want to buy the bike, ride it and be done with it. Moving on to the next big story, Peloton announced their next new product, the Peloton Guide.
I can't even not shake my head as you talk about it. I'm upset about this because you came out with this price. It's $500. It's $100 more than the Tempo Move. It doesn't come with weights. The Tempo Move does. It doesn't even count your reps. It doesn't do any real form correction. It just lets you see how your form is. As one person succinctly put it, "It's a Mirror." I'm upset.
Your perspective is as the Forbes article. The writer basically said exactly what you just said, but he positions it as, who knows? Maybe there is some version of form correction and rep counting coming because how they talk to it is very vague.
It is, which is not good. You're coming out at Christmas or whatever holidays and you expect people to hold off on this purchase. That's not going to be shipping until January. You did not explain to me what it is, what it does and why I need it. They are better than this. I expect more. I am legit upset. This is the worst I have ever seen them do. They need to hear it. I hope somebody is listening to me because they don't listen to my feedback and this is bad.
I'm going to try hard to give an opposing position, although I don't have an opposing position, but I'm going to try. I know that Tempo came out with the Move. You're right, it's $100 less expensive. It comes with weights and a little cabinet. It was slick-looking but that's going to run you $39 a month. From a Peloton perspective, that comes included in your all-access membership. If you don't have all-access membership, it's the same monthly cost as digital. That's $26 less a month than the Tempo Move. Plus if you wait 6 or 7 months, you'll probably save enough for those weights anyway.
You have some good points but here's the thing. What I mean about them not doing a great job with this and they can do better. Why is it that the very first article that I saw said that it costs more? It said, "$12.95 additional." It did not say it was included in all access. I know that they've cleared that up and it has been, but even in their press release, in the bottom left-hand corner, it said, "$12.95 additional." You are better than this. If you're going to push this out, then be clear. You cannot expect people to read your minds.
There are so many choices, to your point earlier. It could have been better. I want to root for them. I'm not saying this won't sell. To your point, John, it's going to sell. There are so many people that are going to get it because it's included. Is that a good reason? Are we like Apple now? "We already got it so we might as well buy this." Is that a good reason?
That's where I was trying hard to do the opposing. I aligned with everything you said. For me, I'm looking for Peloton to be who they said they are. You keep telling me you're innovative. Every time I hear them talk, they tell me they are innovative. They say that and I hear it. Now, I'm looking to see it and I don't see that in this product. I know that NordicTrack came out with the Fusion CST some years ago. It had an electrical magnetic weight system. I guess you can call that innovative. Tonal came out with their product and it was individual weight-based. It had lifting modes and true machine learning.
It was a whole another level. That was an innovation. Mirror comes out with its product. It didn't do a lot but it was reflective. You can see yourself and check your form. There's an innovation in that. I'll give them that. Nordic Track track came out with that big old refrigerator vault thing. I could say the storage and the weights have something innovative in them. I don't know. I'm pushing it to say that there's something in there that's maybe innovative. I'm feeling nothing in this. I'm trying to feel something that I didn't see or didn't know. I'm not seeing that in this, and how it was delivered. The timing of the announcement seems like it was based on the current environment. It would have been nice if it came out before the holidays.
Those are valid points. You're going to get a lot more for your money. If this thing interests you, you might as well go ahead and get the Peloton membership. I think that they'll sell some of these because the price point is low enough for a lot of Peloton users. That's not a lot of money for some of them, and it's already paid in your subscription so, why not? I also feel like it also has to go on yet another device like a TV instead of necessarily on your bike or tread. Now it might live in another part of the house for some people. The only thing that's stopping this thing from being the first Peloton clothes hanger is it's too small for holding any clothes.
Just like the bike and the tread, they can push updates out to it. They can continue to innovate with the software.
Maybe it will do more down the road.
You need to maintain your physical health, eat properly, exercise and do the Peloton.
Click To Tweet
The thing I hear is that this product is going to look a lot cooler and a lot different in about twelve months. That's what I hear on the street. I'm hearing that there are going to be things added to it that are going to be cool. I am excited about that. I just think that maybe they should have waited then. Maybe this wasn't the best time. Everything I'm hearing about this is not that exciting. I want to be excited. I want to run out and buy it. I want to be like, "I got to have this." I don't feel that way.
I do want to mention that one of the things that I think has been overlooked on all of this, including by me, is that Peloton's first new wearable ship with this and I'm hearing amazing things about it. I heard that it goes on your forearm, that it's even waterproof to some degree, and that it's light years better than the original Peloton heart rate monitor. I don't think you can buy it by itself so get on that Peloton.
We're going to hear a lot more about it because they haven't started shipping yet. I am hearing good things about the wearable. I don't think there's any innovation there either, but I do think it's a step in the right direction. There are people that don't want to buy an Apple Watch, a Garmin or another thing to wear. This will be a good option for them that's going to work across all Peloton devices. That will be a good thing. Peloton is going to be fine. I want to circle back to that, but I do think this is a miss. They need to hear that and they need to own it. They need to know that this is not their best. That's my opinion.
Will you be buying one?
No, I have a Tonal. I don't see the point.
I've got Tonal and you guys saw, I bought hundred of dumbbells, the 90s and 80s. I'm not dragging those from the garage in the house either. It's hard enough to get them in the garage.
You would have to put a TV in your garage. You have a TV in your garage. You could do it.
I could. I guess I'm not buying it because it didn't seem impressive. You guys made me say it.
Take that. That means you agree with the stock market because our final article for this portion is Barron is reporting that they unveiled the Guide and the stock market went end.
They did say end. In fact, they showed their disinterest by sinking the stock market further after it came out. I thought the stock market would go up because they came out with a new device even if people weren't super thrilled about it, but that is not what happened.
It wasn't just the Peloton dropping. It was after that earnings call. Nautilus has been dropping. They have an earnings call too, and theirs wasn't all that great either, so has Beachbody. Some of this is relative to the concept of things are re-opening. Planet Fitness has been up. All of these re-opening stocks or all of these pandemic stocks are up. Some of this is relative to that but I can't help it also to state that some of these decisions and some of this reporting, I got to assume, is a part of the Peloton challenge as well.
One other thing that I do want to mention for people is I am hearing that the rower, which has been long anticipated, is coming out in 2022. I'm also hearing that we are going to get an official announcement at homecoming. That gives people a little bit of a timeframe because I know a lot of people have been holding off. They've been waiting for years. People are going to be a lot more excited about the rower because we know that the content will be awesome. That will be something else that is exciting to people.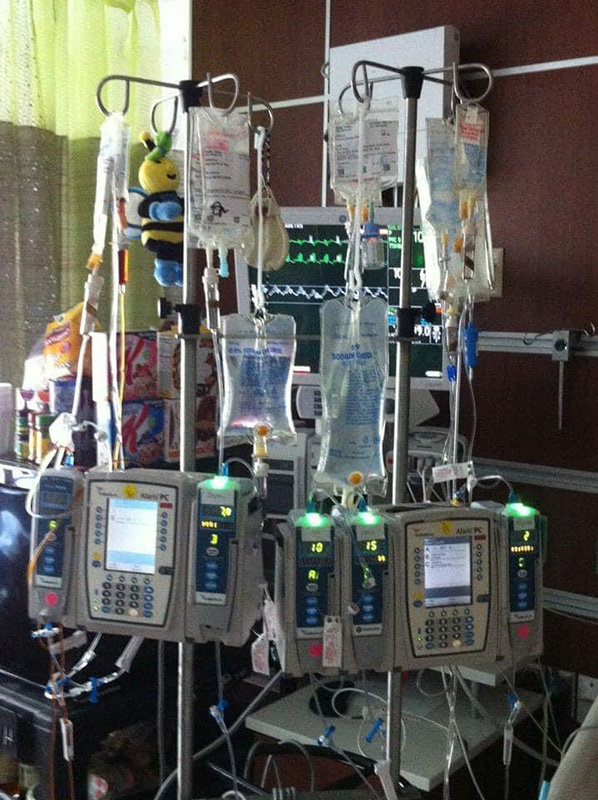 Do you remember that in homecoming 2021, it was announced that we were going to get a pause button?
Yeah, that happened.
Now we got it. What was it, six months later?
It was weird that they told us. I can't explain that. They said later in 2021, it was always the plan but I don't know why did it take six more months?
I don't know. It's another element of the speed of progression and innovation that keeps pinching at my neck.
You've been in IT for a long time. Is it possible that as the system gets more complex, it slows down innovation because it's so big and it's difficult to work within it now? Is that a thing?
Absolutely, but how do you compete like that? I got you. You're right. Things get more complex and you have to be more intentional about how you test and how you manage projects. You've got to be a little more agile, but that's how it works. To compete, you got to adapt. That piece loses me.
I don't get it either. People keep saying that they need to buy Tonal. Tonal is doing fine. Tonal doesn't want to be bought. You missed the boat if that's what they wanted to do. I love John Foley but I have never agreed with the statement that there is nothing impressive in the market right now. Tonal is impressive. You don't have to like it or want to buy it, but it's simply not true. As much as I feel that Peloton's bike was amazing and the coolest thing ever, I feel the same way about Tonal. You're fooling yourself when you don't admit that.
Someone jumped on me in my group. I was trying to defend the Peloton Guide. I was going, "It's the most cost-effective strength product in the space now." They are like, "Doesn't that include its effectiveness and features. If it doesn't have the same features as the Tonal and the other thing, how could it be truly cost-effective?" I had to switch it up and I was like, "I can't speak to that. I don't know the effectiveness of the features of these other products." Maybe I could say it's the cheapest. Maybe you're right.
I know Peloton will hate hearing this. I feel like the Guide holds a lot of Tonals. I think there were a lot of people that have been looking at that Tonal who are like, "I am already in the Peloton ecosystem. Let me see what they are going to give me." They saw this and they were like, "It's time to buy a Tonal."
I'm hearing that there's going to be a Tonal-like device in 2023. I'm hearing that Peloton is coming out with a device that is Tonal-like. It's going to have the arms and things, but we're talking 2023.
What's interesting about that is Nautilus had purchased some company. I can't remember the name of it now, but they are projecting out and they are saying sometime in 2022 that they are going to be getting into building more machine learning and AI into their products based on this purchase. All of these companies are building that in now. Peloton is in that space as well, but Nautilus is going to be a little further out. They are a little further behind. They are trying to get there. This sounds like that. Peloton is trying to get there but they are a little further behind that.
Stay positive because negative should not be an option for you. Laughter is the best medicine.
Click To Tweet
When you're not the best, sometimes you got to put the ego aside and join forces. That didn't happen here. Maybe I'll be wrong in the long run. I don't know.
I'll be lifting my dumbbells though.
I know you love your iron and I love my Tonal. I'm going to do my Tonal, I'm going to run on my treadmill, and I'm going to ride my bike. I'm going to be happy with those three.
I'm going to run on my treadmill. I did a run. I had to qualify that. I wasn't running the whole time. It's the run-walk.
We don't judge you.
That's okay. If you run, then you're a runner.
Thank you, John, for joining us. Until next time, where can people find you?
They can find me on my Facebook page or group, Run, Lift and Live. They can find me on Instagram @RunLiftAndLive. They can find me on TikTok @RunLiftAnd Live, or they can find me at RunLiftAndLive.com.
Whatever you do, don't find us and yell at us. Whether you agree or not, we don't want to hear it.
They already yelled at me because at one point I was like, "Hold out for the Peloton strength," and they are jumping all over me now. A bunch of people said the same thing you said, Tom. They are like, "We're going to get Tonal now."
Give them more promo codes.
Make sure you said The Clip Out. Try to have a good week. Bye.
—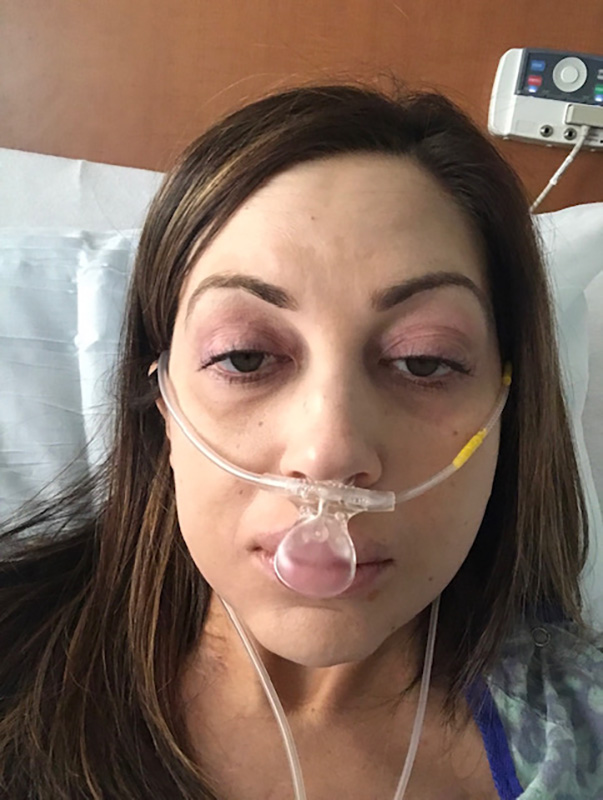 Joining us once again is Dr. Jenn Mann, licensed marriage, family and child therapist, and sports psychology consultant. You may know her from VH1's Couples Therapy with Dr. Jenn or VH1's Family Therapy with Dr. Jenn. She also has a long-running radio show, the Dr. Jenn Show. She's written four bestselling books, including The Relationship Fix: Dr. Jenn's 6-Step Guide to Improving Communication, Connection and Intimacy. It's Dr. Jenn.
I can't get off my Peloton bike.
She's literally on her Peloton bike. We have her on camera so if you want to go to our YouTube channel, you can see Dr. Jenn on her bike. Yes, she owns one. I guess now you own two.
I own two.
I didn't know it was two treads. The first question that we have from The Clip Out community is from Barbara Lom. She goes by the leaderboard name, Lake Norman Rider. She says that the Peloton bike has shown her that she can be exceedingly competitive. She says that that's surprising in her 50s that she's just now figuring that out. She enjoys hitting new PRs but she is embarrassed by how motivating she finds silently passing unsuspecting leaderboard names.
She says that she's not an athlete, yet she finds herself disappointed when she does not finish in the top 10% overall or the top few women in her age group even though intellectually, she knows and appreciate that the Peloton community is about collaboration rather than competition, and that all bikes are not created equally. She is emotionally perplexed by how compelled she is to, "Keep my external-facing stats as shiny as possible."
There are a lot of big words here. "My inexplicable disappointment of lowering my average output on my profile that I acknowledged nobody but me ever looks at or cares about often derails my training plans by converting a needed recovery or cool down ride into a competition, and enticing me to ride when I'm not feeling 100%. How can I use my newly found competitive drive for good to increase my fitness in healthy ways and ignore that drive when it's not serving me well?" That's a lot to unpack.
I have many thoughts. The first is what really landed for me was the way she said, "The external facing stats." I can't help but wonder if the external-facing stats are a priority in her life in other areas like if she's caring more about what other people think of her, her accomplishments, the way she looks, the way she dresses, the way her family looks, the way her home is, all that long list that we as women tend to have, and if this is just a metaphor for something she struggles with in other areas of her life.
That would be the first thing. I would implore her to do a little soul searching and to look at where else is this a theme in my life that I can work on. The second is it sounds like there's a part of her that is tickled. She has discovered this beast that is competitive within her and she's enjoying that. I don't want to take that away, but it sounds like there's a line that she's crossing where her recovery rise is turning into a competitive state. That's actually detrimental to her physically and her recovery, and also her enjoyment.
What I would recommend for her is to carve out specific workouts that you allow yourself to be competitive on, and then have other ones where maybe you hide the leaderboard or you put a towel over your screen until you're done, or find some way to make it about the process. I would encourage during those particular rides that those be almost century meditative rides, even if they are hard rides. You tune into your body. What is my body needing right now? Where are my muscles tired. Where do I have the lactic acid buildup? Where am I feeling like I actually may need a rest? Give yourself that.
That's also a good metaphor for your life in general. A lot of us, especially in the Peloton community, tend to have a hard time letting ourselves rest. We tend to very easily go down the Peloton rabbit hole in a positive way or a negative way like, "I took that class. This one looks good too. I'm going to do this. Now I'm going to do this and do this. I did ten classes yesterday. Today, I only did two." We have to be very careful that we don't cross that line into turning it into something unhealthy.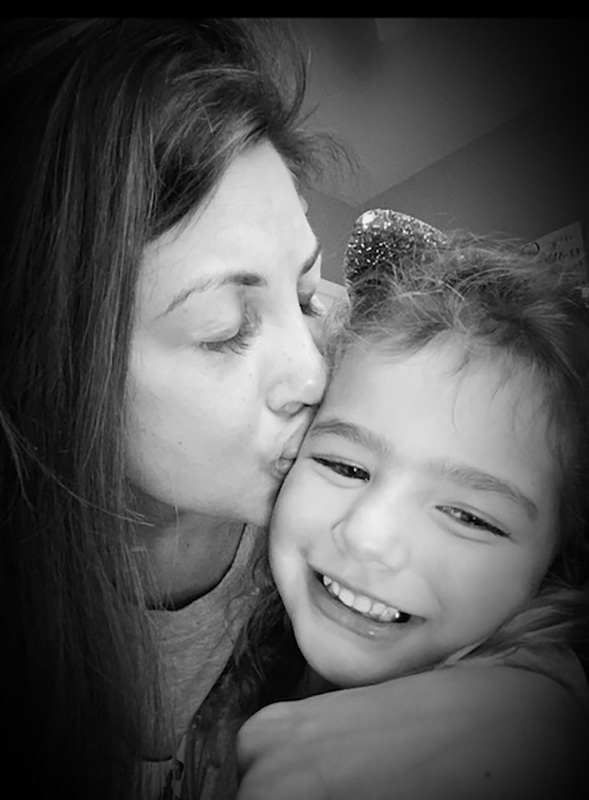 The key is to carve out competitive rides and competitive workouts, but carve out ones that aren't. If you find yourself struggling with the ones that aren't, start to ask yourself, "What's going on with me internally that I'm struggling to not be competitive? Am I having trouble staying like sitting in my own skin? Am I having trouble sitting in my own thoughts?" When we are so focused on the numbers, the other people, our stats and all that stuff, we're not necessarily in our bodies and in our minds, and it can be a bit of an escape. I don't recommend that she pay attention to that and ask herself, "What's going on that maybe I'm trying to escape? What's going on that maybe I am trying to distract myself with all this other stuff?"
Can I add a personal training aspect to that as well? In addition to all of the mental stuff that you talked about, I was thinking that you got to give yourself time to have those little rides because that will allow you to PR more. You'll be able to do more if you take a little bit of a step back from a physical side. I thought I would add that as well.
It's absolutely true. It's something that I've talked about with quite a few of the Peloton instructors I'm friends with. It's something that I had to experiment with in my own workouts and when my rest day turned into an active rest day. What's the line? What do I say like, "There's no running or cycling on my rest day." Yoga, stretching and walking are okay but that's it. I agree 100% with you, Crystal, that knowing what your body needs in order to let it rest and recover, but also give yourself the best chance to score those PRs and not exhaust yourself too much is important.
It's interesting the way competitive people can react differently because I consider myself very competitive, which is why I don't do it. If I can't be competitive, I'm out. I'm not even going to try and I'll go find something I can be competitive about.
Tom, you should ride with me. I'm almost at the bottom of the leaderboard.
There will be other people on the ride.
You just ignore them. Turn off the leaderboard.
I'm in good shape. I'm a former elite-level athlete, but one of the things that I actually like when people pass me is I get a kick out of people's leaderboard names. I love seeing people's leaderboard names. If I'm on a ride and I'm feeling like I'm dragging like I need something, I can start to look at people's leaderboard names.
That's a great way to make lemonade out of it and find something to enjoy. That's a great Peloton-specific tip that no other professionals could probably give.
Frequently, I'm not doing a live ride or a run. It's usually on demand. One of the reasons I like running on the treadmill so much is because as soon as I hop on a run, there are a few enough people that are on the run that I can go through and high five everybody who wants, just to be like, "I'm here. Hello," then I go away.
Thank you so much for the advice. Until next time, where can people find you?
You can find me on social media @DrJennMann. I post all of my Peloton workouts on my Insta Stories. You can also check out InStyle magazine's Hump Day with Dr. Jenn. I have a weekly column that's all about sex and relationships.
Thank you.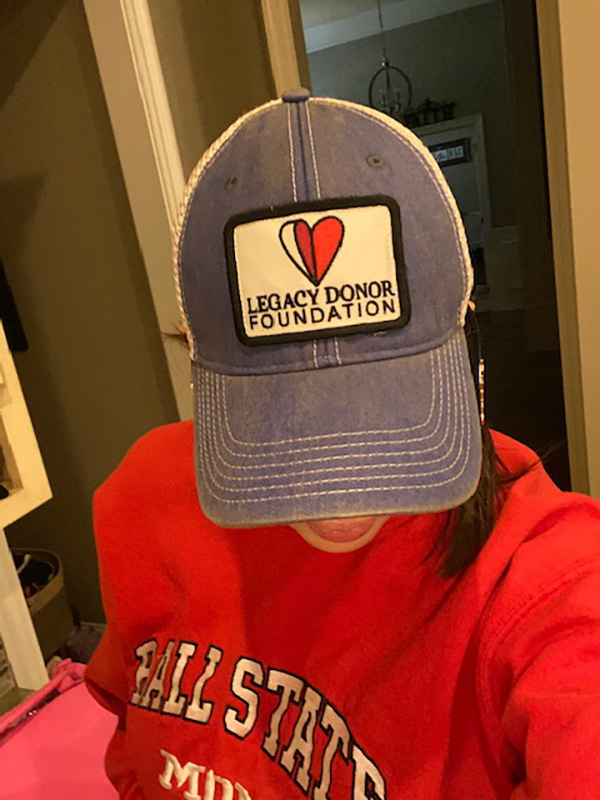 —
We've touched on this earlier in the episode, but you finally have a pause button. Aren't you excited?
I never cared one way or another. I know that people need it so I'm not judging.
I've never understood the controversy. If you're against the pause button, just don't press it.
I haven't used it. I probably won't use it. The good news is that you're taking off the leaderboard because that was the big hubbub around it. If you do use it, you were immediately taken off the leaderboard but you can still get a PR, which I also think you shouldn't be able to get a PR because it goes on your record.
If you took a big twenty-minute break to get your wind back, at the end of the day, that's between you and your integrity regarding what you think of your PRs.
There are already people that don't mind jacking their bikes and lying about it. Who cares? I've given up on trying to be competitive on this thing because it doesn't matter. I just want to be better than I was yesterday, and I only need my stats for that so I don't care. I'm glad that they've listened to people though. I'm glad that it finally happened and maybe we can stop arguing about it. I can't wait to find out what the new argument will be about.
The only thing we know for sure is it will be about something. In light of the stock and all the craziness that has been going on there, Peloton has put in a hiring freeze.
We talked about how they change the commission for those people in retail stores. I had somebody reach out and ask me if it's true. Yes, it's true. That happened. They also did a hiring freeze across all departments. They are not hiring anybody. It's smart that they are pulling those levers they've discussed. I'm glad that it's across the board and not just in showrooms.
It's a shame that they have to go down this road, but it shouldn't just fall on the back of the people in the showrooms.
Just a reminder, if you're going to be buying anything, please go to the showroom. Call them, email them or chat with them. They will help you. You do not need to go online to buy your stuff. Please go to your showroom and support them.
The hits just keep on coming. John Foley is no longer a billionaire. They actually came to his house and seized his top hat and monocle. Orange McDuck no longer returns his phone call. It's been an awkward time.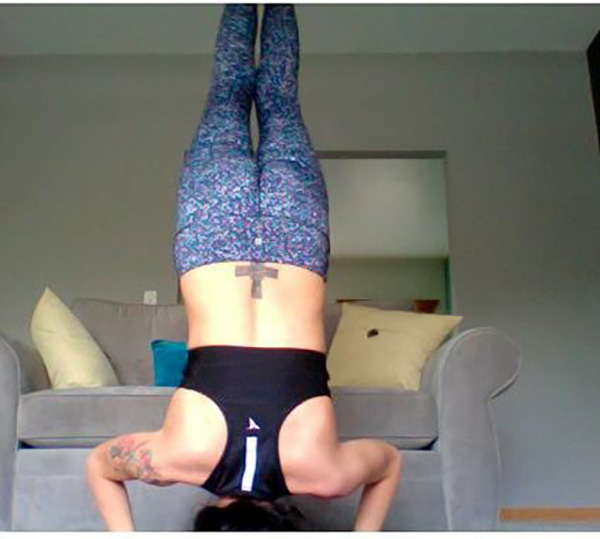 I feel bad for him because when they posted about this, everybody was like, "Poor baby."
At the end of the day, we're just having fun. As for our UK audience, we're taking the piss out of it. It's not like he ran around like, "Look at me, I'm a billionaire." He was a billionaire on paper and now he's not a billionaire on paper. He's just rich on paper. I'm sure nothing has changed much about his day-to-day life. We say that but the very next article is John Foley sells his house in the Hamptons. I can't imagine that this is related. It's just for whatever reason, he is like, "I don't need the house in the Hamptons anymore." I don't think that happened like in the next days, he started selling things.
News cycle wise, it doesn't look great but it's his house in the Hamptons. It's not his main residence. Even if times were hard, now he has $4.5 million whenever he sells it. He'll be fine.
It's a good time to sell a house. There's never probably a bad time to sell a house in the Hamptons but it's probably even better now. I'm assuming it comes with all the Peloton stuff.
I can only assume. It's everywhere.
He's trying to sweeten the deal. He'll throw in a Guide for free.
No, he won't. They don't start shipping until January.
Peloton announced that they will be requiring all their employees to get fully vaccinated.
Anybody who lives in the United States or Canada has to have their second shot by December 24th. If they live in a city or state that prohibits vaccine mandates, then they are exempted. Peloton is still encouraging that they do it regardless of location. My understanding is that even if they don't, they still have to get testing done.
That's how most businesses are handling it. If you don't get the shot, then you're going to get tested once a week or every three days or something like that. Peloton has released its new holiday commercial.
I dug it. It was a Scrooge-like character playing a Santa. He's wearing Peloton gear. The more he exercises, the jollier he gets. Don't forget my favorite quote in the commercial.
I thought the weird thing though was when Jacob Marley bought him the Peloton without him asking for one. That was a nice nod. Peloton is like, "I remember those controversies. They were great." Is this the guy from Netflix's Love and he was also on Fleabag?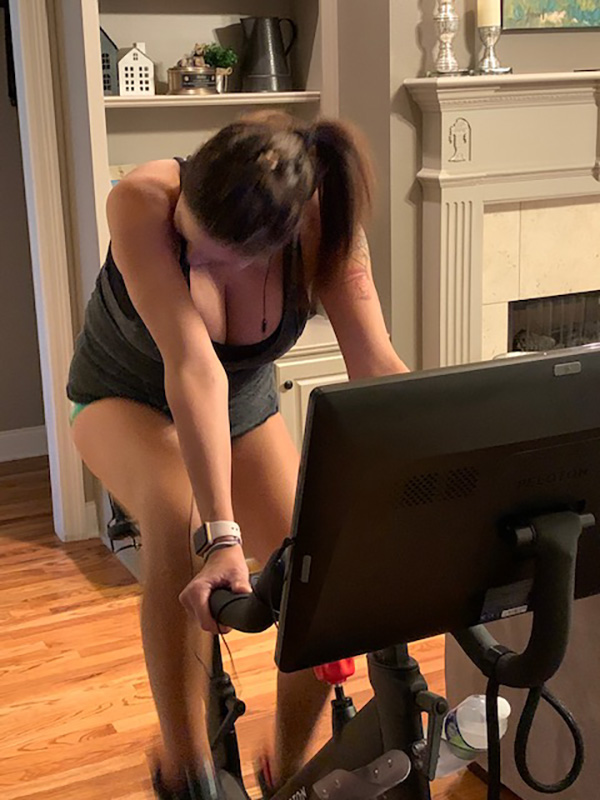 People have been telling me left and right that we need to get him on the show because he is a known person.
He's such a great jerk.
In his role in Fleabag, I wanted to punch him in the face.
It's the same on Love. If you ever watched Netflix's Love. It was such a good show. People love Peloton, people love apparel, people love threesomes. Here we are with a three-way team-up. It's checking all the boxes. It's Adidas, Beyonce and Peloton. Three great tastes that taste great together.
It's weird with the threesome joke but we're going to move on. This came out and it's very polarizing. The colors are very vivid. If you like lime green or highlighter yellow, as my daughter says, then this is up to your alley. It's called shock slime. That is the color.
Apparently, it's a four-way. Nickelodeon is now involved.
There's something for everybody. There's a black and yellow set. There's olive green and yellow set. There's an all yellow set and an all olive set. They have a couple of gender-neutral drops that are black and yellow. There are a few t-shirts and stuff that are gender-neutral. There's also a pair of Ultraboost shoes, which I love. My favorite tie-dye shoes that I have are Ultraboost. I love them. These are olive green though with the shock slime accents. My daughter told me they were ugly, so I didn't get them and they are now sold out.
You're like, "She better be right. They better be actually ugly."
I was having trouble because the thing is I didn't think they were necessarily hideous, but I don't have anything to wear with them. It's not like I have even one outfit that I could justify, but a lot of people have. It sold out very quickly on the Adidas website. Some pieces sold out pretty quickly on the Peloton website. It dropped and it went very well.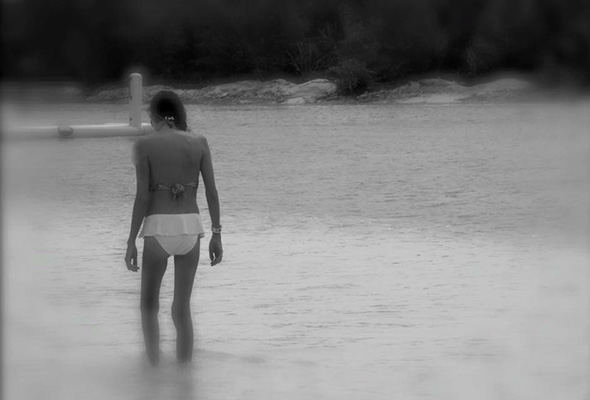 I saw someone posted it in the group, and I apologize for not remembering your name, but it was about apparel so I don't care about the topic. Yet here we are talking about it. Adidas sent out an email with links before anybody else did. A lot of stuff was gone before the non-Adidas crowd found out.
It's only on the Adidas website though. There is still plenty of stuff in the Peloton store. I felt like Adidas was pushing it on their website. That's why they sent out those links, but it was still out on the Peloton website on time. There is still plenty of stuff there. As the afternoon wore on it, some of the things started to sell out but it was fine. I looked and there was stuff that was already sold out in the UK and Australia when I logged on. Things definitely did sell out fast, but what are you going to do? I had a feeling it would. I did warn everyone.
Shape Magazine's Michelle K, our past episode's guest, has a review of the Guide. I guess she's been using it behind the scenes for a bit.
Can you believe she didn't spill the beans when she was talking to us?
I'm sure she has signed a 45-page NDA.
I'm sure she did. We'll give her a pass. She was very happy with it. She felt like it's going to do a lot for strength and that it has a lot of benefits. One thing that we didn't talk about when we were talking about this with John earlier is this and the Tempo Move for that matter is great for small spaces. It is very compact, especially if you live somewhere where you're in an apartment in New York City. You don't have a big wall that you can stick a tonal on. This is a great alternative. I forgot to say that. It is a very fair point.
We do forget that and we make fun of living in the Midwest, but one of the things you get is space.
It's not something we think about because we do have space. We don't think about not everybody having that, or they live in homes that are older because there are so many older homes in the colonial area. They were built 200 years before anything we have here in the Midwest. They have different materials that they used. You can't always stick a Tonal on those either.
Windows Central has an article about how Peloton worked with Microsoft to add closed captioning for deaf users.
I had mentioned a few weeks ago that now, there are live subtitles. I made fun of them because some of them were funny but on the whole, they work well. I thought this was cool because it's like the unsung heroes in the background that you don't always know what's going on. This is pretty cool that if it weren't for Microsoft Azure, which is a platform, then none of this would have happened. It's cool that there was a collaboration and they were able to do that to make it more accessible for deaf individuals or people that need closed captioning for any reason.
eMarketer writes about one of the things that Peloton is complaining about in terms of why they've seen some drop in sales. It's that Apple has made some changes to their privacy settings, which makes it harder to do what we refer to as remarketing.
I find it funny because I did mention this when we talked about it. That was the gist of why Apple came up in the context of the conversation during the earnings call. People seem to be focused on this. They are upset that like, "Peloton can't remarket it to me." I get it on the one hand but all companies are saying this. It's not just Peloton.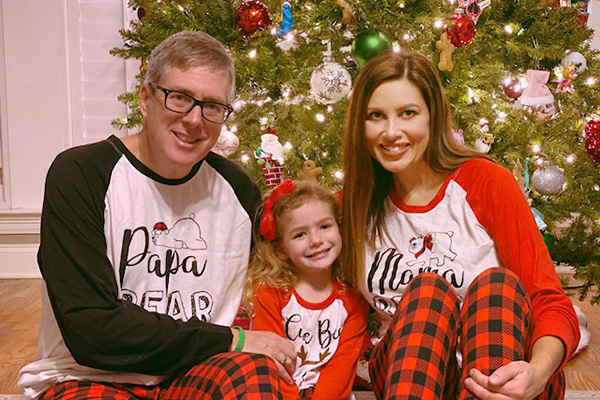 Apple was like, "We have all this data and it's worth a gazillion dollars. We're not going to let you access it in the same way anymore," which I'm not sure how I would feel about that.
Just so you know because you don't have an Apple. I want to be clear and make sure that you understand that part of the change. Now, in each individual app, I can say whether or not I want to be remarketed to. It's not just Apple saying, "We're not going to share it anymore." It's each individual consumer making the choice whether or not they want to be remarketed to.
Can you say no to Apple? To me, that would be a big difference if you can say no to Apple.
You can say it on every single app. Just to tell people how little I care about this, I say yes to almost all of them because I don't care. It doesn't bother me if they know where I'm going. I'm not doing anything that I'm upset about. I go to the stores I go to and I don't care if things are directed at me.
I'm such a marketing guy that I'm like, "If I like this company, I want to see what else they are going to sell."
That's how I look at it too. It actually saves me time.
Gizmodo has an article about the Peloton Tread is back and it's very good. They are digging the Peloton Tread.
This was the Australian Gizmodo. I just wanted to point that out because there's been a lot of reviews about the new Peloton Tread and they've been very positive. I got lost in the shuffle with the earnings call us. The NPS was very high and it's because the reviews are so good about it. I'm hearing lots of good things about the Tread. Hopefully, we'll get back to normal on that and people will have their Treads and they will be happy.
While we're talking about reviews, Shape Magazine, once again, Michelle K did a review of the Bike+. I guess they went ahead and threw a Guide in the box and shipped that over to her. She has a review about the Bike+ and she was digging that too.
She seems to love everything about Peloton, which I don't blame her. Most people know about the Bike+ but it's got lots of things that the regular bike doesn't. She highlights them in Shape Magazine. If you want to read it, Tom, we'll send it out whenever he sends out the newsletter so you can see all of the highlights.
—
Joining us once again from MetPro to answer your nutrition questions, it's Angelo. How is it going?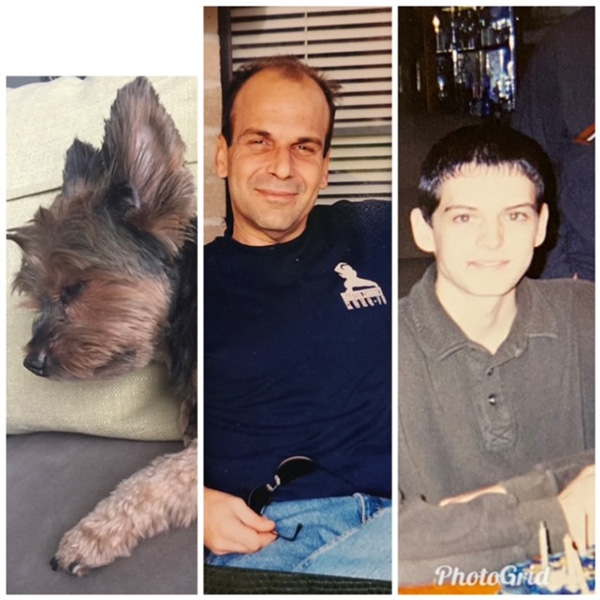 It's good to see you again.
It's good to see you too. We put out the salt shaker. Sometimes we do salt shake. Sometimes we do like a fork and a knife, that signal. We have a question from Vanessa and she wants to know the five best tips for adjusting metabolism and trimming fat that is easy to fit in a busy schedule. She says that counting calories and macros would be hard because she has a full-time job and four kids, etc. She doesn't have much weight to lose, maybe 5 pounds. She's only trying to lose 5 pounds here and to tone, but eating enough so as not to eat too few calories and easy adjustments that she will actually implement.
I'm going to start talking. You guys tell me when I get to five.
That's fair enough.
Here's what I'll do in this case. I'm going to have to extrapolate a little because I made this comment. I don't know whether you're a 350-pound powerlifter or a 110-pound ballerina or anything in between. Enough calories to not lose muscle is very subjective. What I can do is let me give you my top disruptive behaviors. Here's the trick and hopefully, Vanessa, this is what you were looking for. You're not wanting necessarily a bite for bite manuscript meal plan like we might do for a client. You want some like, "Give me the best of strategies. Help me stay tone but take off another 5 pounds." The key is going to revolve around time management. Maybe you weren't expecting me to say that, but that's the number one thing that I talk with my clients about preparation. The number one thing is preparation.
I have my handy dandy clipboard that still happened to have eleven disruptive behaviors listed on it as this is one of the seminars that I give. You can't make this stuff up, folks. Number one, prepare your afternoon snack. If I had to pick one disruptive behavior to rule them all, prepare your afternoon snack, but there's an asterisk. You have to prepare it in the morning because if you wake up in the morning and you prepare a clean afternoon snack, we're going to get two for the price of one. If you're already grabbing some fruit, nuts, string cheese, some protein, a veggie patty and whatever it is that's your jam that's healthy and clean, you're putting it in a little brown paper bag or your to-go container, you're going to also have breakfast.
Because all the food is there, you're not going to miss breakfast. Because you've prepared it and you set it aside and nobody likes rotting food in a brown paper bag, you're going to eat it because you don't want to bring that disgusting thing home. I'm going to get two for the price of one because if I get breakfast and I get an afternoon snack, do you know what else I'm going to end up getting? I'm going to get lunch because you're not going to make it all the way from breakfast.
When you eat breakfast, your metabolism speeds up. You're not going to make it all the way to the small afternoon snack that you promised me on air that you're going to eat that afternoon snack. What's going to happen is you're going to get a reasonable lunch. You're not going to overeat at lunch because you know you have an afternoon snack coming. If you have an afternoon snack, that means you're not going to have low blood sugar and you eat everything at the site at dinner. It means that you're more likely to get a good dinner, which means you're less likely to eat Doritos after dinner. Do you see how that works? I'm knocking them dead. It's winning, winning, winning.
Number two. Don't exercise until your food is prepped. That's a rule I actually have to impose for some of my clients because it's that important. It's not that I don't want to exercise. You guys know this. Food is so critical and many people will recount their routine, "I wake up every morning at 4:45 so I can get to the gym at 5:00. It's two hours out of the day and they work so hard." They get there and they wait in line for the piece of equipment that they want to use. They wait in line for the shower that they prefer. They change and they have to drive home because they forgot something before they go to work. It's such a big rigmarole but like, "I want to do this for my health and I want to lose weight. I want to be healthy so I'm doing all this workout." "What are you having for lunch?" "I have no clue."
I do all my food prep on the weekend for that reason. I know the week is going to be too crazy. It's not going to happen if I wait.
I do it because she's doing it. I'm like, "I might as well come in and get in her way."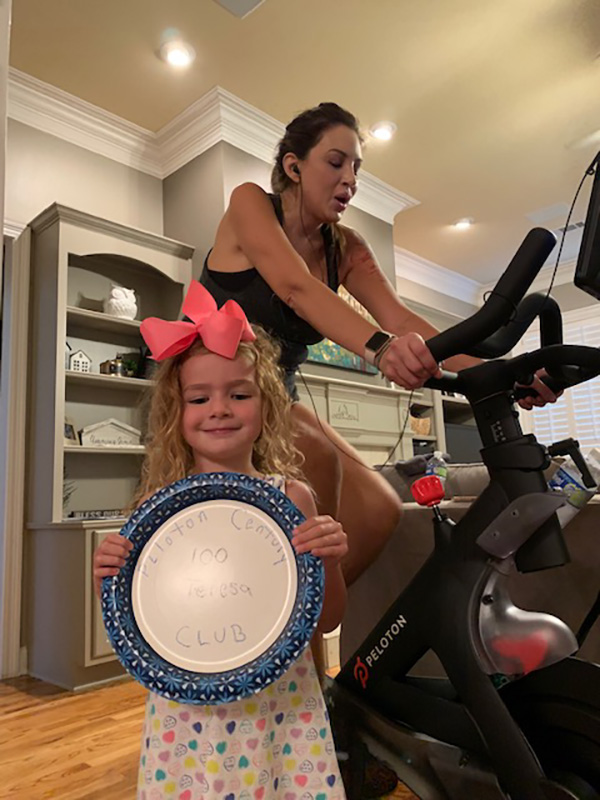 We need another food scale. That needs to happen.
Number three. When you plateau, try this. I know that intermittent fasting is all the rage right now. There is a science to that but try this, eat more frequently. Instead of eating more, eat more frequently and spread the meals out. If you're already like, "I'm making good choices. I have my snacks. I have my clean foods but I'd hit a plateau," try eating the same calories, same carbs, same routine, and spread it out. Add an extra 1 or 2 snacks. See if that little uptick in your exercise doesn't rock something loose. Now it's not going to if you've had a hard plateau like, "I've lost 45 pounds. Now I've been here for two months." By itself, it's not, but if you're one of those teeters where it's like you've lost a couple of your back up a pound and you're fighting with that spot, sometimes that little change can be just enough to push you through a plateau.
It's the same principle for exercise. I think you should count this as four. Shorten the duration of exercise, but exercise more frequently. Folks are all the time asking me, "What can I do? I'm going to work out even harder and do this bootcamp or do this grinding session. I'm going to lift so much weight. I get squashed at the gym." I'm like, "How many days in a week do you workout?" "I got there twice."
See if we can get 4 or 5 days but simple. Shorten the length, get in intense, get in and out, simple because frequency beats intensity. Until you reach a certain point where you're getting paid to lift the weights that you're lifting, frequency as a habit and lifestyle is going to beat intensity because if you have the frequency, the intensity will come. If you have the intensity, there's no guarantee that the frequency will come. I used to have a bag set aside as proof of that in the gym for people who can show up after not working out for an entire year and workout intensely. We would call it the throw-up bag. Frequency does not have to mean intensity.
Number five, the last one. Long-term values are better than short-term goals. I can give you all of these hot tips, tactics and strategies but at the end of the day, long-term values beat out a short-term goal. Here's a short term goal. "I have a high school reunion. I'm getting married. My best friend is getting married and she wants me to wear that." All of those things are short-term goals. That's great but what happens the day after? Where are you at in three months or six months? If we move the dial an inch on your value system, now you own that. That's permanent.
When I work with younger ones, teenagers and kids, I can't tell you how many parents I've had come to me like, "Will you put Julie on a diet just for the summer? We want to take off a quick ten. Help her out and then we'll revisit it next year." No, probably not. Here's why and here's what I will do. Over the summer, let's get her to fall in love with healthy foods and an activity that she likes that will get her moving. At that age, that can parlay into a value that will mean something the next summer and the summer after it. Otherwise, the only thing that 30 days is going to do is she's going to remember it as the summer that mom and dad made me eat this and not do that. It's going to actually move the dial away from a good value in some cases. The same principle applies to us as adults. It's long-term values. If you use short-term goals, tips, tricks and tactics to get there, more power to you.
Thank you so much. If people would like information like that tailored for their own fitness goals, where can they find you?
MetPro.co/tco. Thanks, guys.
Thank you.
—
How busy of a week is it? We're now talking about Dancing With The Stars, which is refreshing.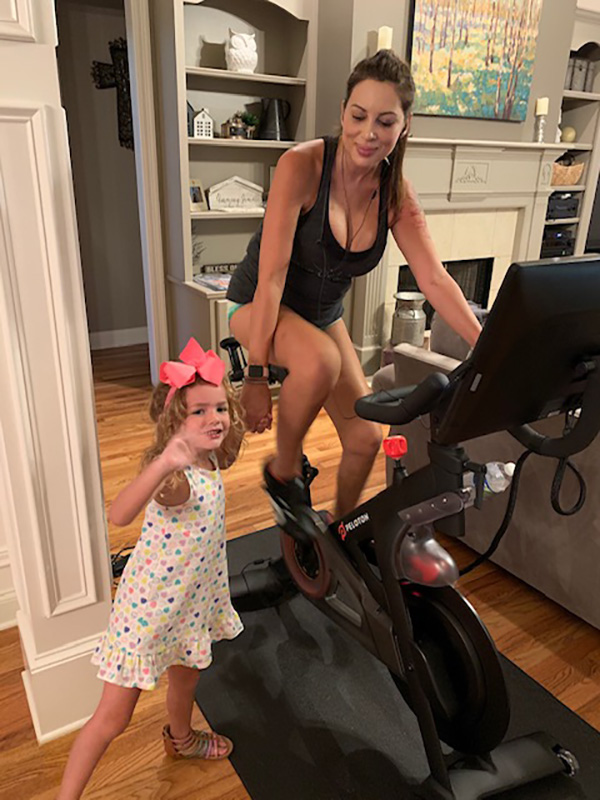 I'm ready for Dancing With The Stars to be over.
I hope he does well. We're not rooting against him.
No matter what happens from here, he has done well. He's made it to the semifinals,
I'm saying I'm not rooting against him. I'm just sick of talking about Dancing With The Stars.
It's not our thing. I have to say that I appreciate the gentleman, Mr. Cochran, who contacts me every Monday and make sure that I'm watching. I know what is happening because, without him, I would be so behind on Dancing With The Stars. He keeps me on track and I need it. Basically, they did really well. They've got two 10s which is their first 10 from Len. They got high praise and two 9s. That was during their first dance where they did the Pasa Doble.
They did an excellent job. I thought Cody killed it. He was very relaxed and very natural. They did the dance-off which they did not get the bonus points, but they were still saved at the end. They were pretty emotionally happy about that. I don't blame them because Olivia Jade went home and I didn't know that was going to happen. Also, what a spicy title, at least it wasn't for cheating. Olivia Jade gets voted off.
They are bringing the heat, The Daily Mail.
That was mean. I'm not going to lie but she did go home and somebody else went home. Do you see how little I pay attention to this?
It's like if Cody is safe, we stop watching.
It's like two hours, I'm ready for bed at that point.
CinemaBlend writes about how some people are not happy that Cody keeps making it through.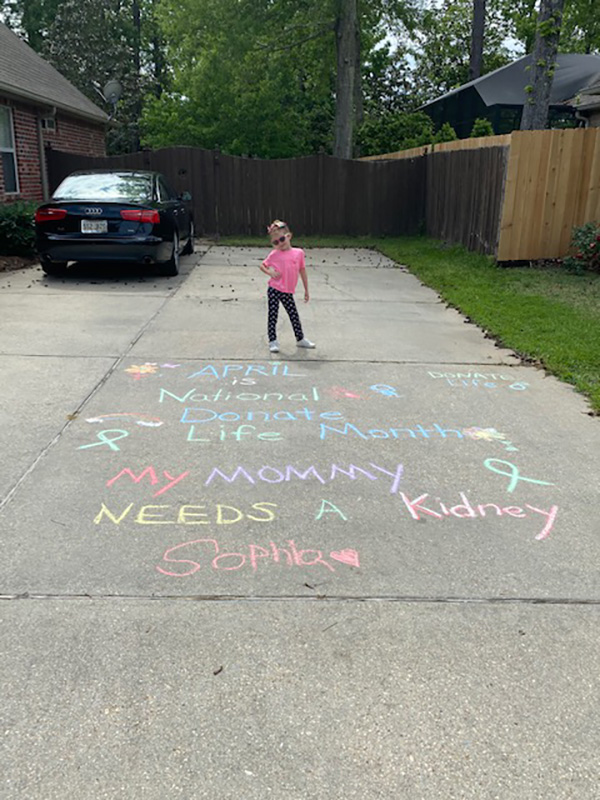 They are angry. It's on Twitter. They are lighting up Twitter and they are saying things like, "Who are these people voting for Cody?" We are like, "Do not mess with the Peloverse. We got this." We are going to keep showing up and voting for him. I don't care how good a job he does. We're going to vote for him. That's not saying he's doing badly, just to be clear. Also, in case you missed it, the Dancing With The Stars on November 13th is going to be out in Hollywood where you can actually go see the last couples, all of the couples, and you can learn some dance moves with them. JoJo Siwa, Jenna Johnson, Amanda Kloots, Alan Bersten, Cody Rigsby, Cheryl Burke will be there. Iman, Daniella, Malora and Artem will be there as well. You could hit that if you happen to be in West Hollywood. It's only $25.
That seems quite the bargain.
It does, to see all those people. I thought that was pretty cool. Ellen Blomberg sent that to me. Thank you, Ellen. If anybody gets to go to that, please let me know how it is.
Finally, in our Dancing With The Stars segment, PageSix had an article about how Cody Rigsby contemplated quitting Dancing With The Stars.
Tom, your instincts were correct. You thought that this would be about his COVID journey and it was. Right in the middle of that, he thought about quitting. He talked to his boss and his boss was like, "Cody, you need to keep going. In a few weeks, this will seem like memory and you'll be past it and it will be fine." Here we are and he's so glad that he stayed. He was like, "It's just a moment. Your brain tries to mess with you. We all do it." Good for him for taking his own advice and saying that it's not that deep and sticking with it.
Shape Magazine's Michelle K has an article about Tunde is now partnering with Nike.
Tunde was so pumped about this because you got to remember that Tunde was overweight as a child. She was always the last person picked or the person that people refuse to have on their team. She has gone from that child to repping Nike. That's awesome. She's met her dreams. That's fantastic and she should be proud of that. I love Tunde. She's such a bright light.
PureWow writes about how Peloton instructor groupies are now a thing.
I simply included this article because you became one, but we've all been one since 2015, '16, '17. We know.
It's been growing for a while.
I'm glad you joined it. I'm glad you're a groupie and I hope you have fun. I was like, "We can write articles about this?"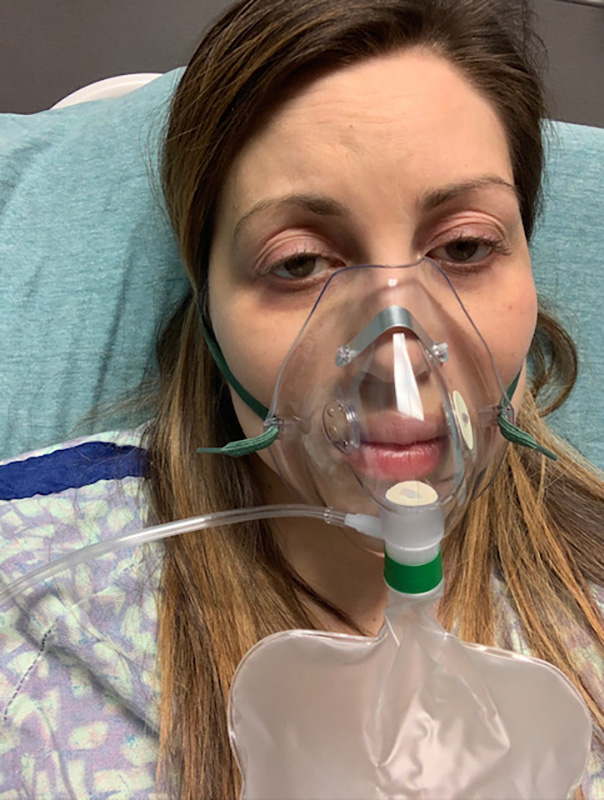 It's the internet. You can write whatever you want.
It was a long article too.
Runner's World was spotlighting all these celebrities who competed in the New York City Marathon. One of the people who made the cut was none other than Robin Arzon.
They gave her time. It was her 27th marathon but it was her first one as a mom. Congrats to her for finishing in 3 hours and 57 minutes. She was also supporting Every Mother Counts. That's pretty awesome.
I have to point out to you Nev Schulman because we've been watching Catfish like crazy, and 3 hours in 22 minutes. Holy cow, Nev Shulman.
Go, Nev. He is skinny. He runs fast While we're going to the next article, I saw that tons of people were out there supporting all the Peloton instructors. There were lots of Peloton instructors supporting each other and the Peloton community. It was pretty cool seeing all the pictures and all the people out there.
Once again, Michelle, K has an article. How to start training for a marathon according to Peloton's Mariana Fernandez and Becs Gentry.
This is step-by-step what you need to do to get ready. Take a whole bunch of classes and run a lot. That's my step.
That's the shorthand version of it.
—
By the time you read this, Veterans Day will have already occurred, but Peloton is celebrating Veteran's Day. I guess they do this all the time, which they have special pricing for veterans.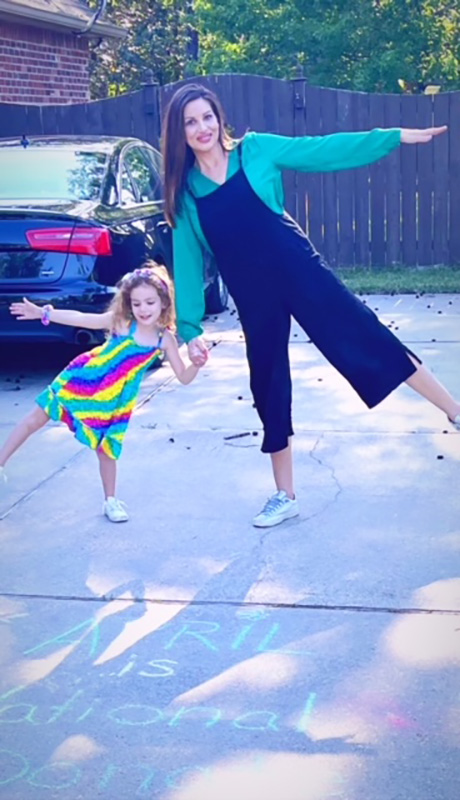 It is a special price of $9.99 a month for veterans. They do that all the time. They are also doing a bunch of special Veteran's Day of rides that are going to drop. As you said, this will already be out whenever people read this. In case you missed it, get back over there and take them.
Let me ask a disturbing question. Do they offer this to the veterans in other countries? If they do, are US veterans upset?
On this topic, if you're going to go down this rabbit hole, you got to know that we also celebrate a whole lot of Christian or secular holidays, and we do not celebrate a whole lot of Jewish holidays or Indian holidays.
When I saw this, I was like, "Of course, we're doing things for veterans. Now, they are in so many different countries. What does veteran support look like? Does it look good or bad to support a German veteran to a US veteran? I honestly don't know.
I don't know. I cannot weigh in because I'm not a veteran.
I know I'm too big of a pussy to have been fighting in a war.
I don't follow directions well.
I got that going against me too.
We do appreciate those who do. Where would we be without them? Thank you.
We'd understand those German classes a lot better.
—
Swerve Fitness launched a virtual group cycling competition for gyms.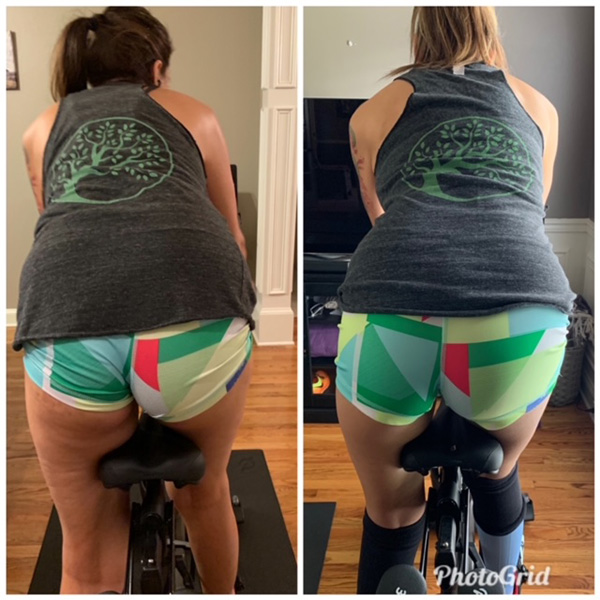 This was started up in part by Marion Roaman, who was one of the original people who co-started Peloton way back in the day. I thought that was interesting. I'm curious to see where this goes. We'll be keeping our eye on that.
—
To commemorate, celebrate, synergize with the Ivy Park Collection drop, you have Beyonce Dance Cardio to enjoy.
In case that wasn't enough synergy for you, it happened to drop on the same day that Ivy Park did. They are wearing the clothes from the Ivy Park Collection.
They are not out yet. How could they have gotten it?
They had their own sets that they gave out like they always do.
—
Finally, there are two birthdays we actually missed because we didn't have them on the schedule that I built. Mayla Wedekind, November 9th was her birthday. Aditi Shah was on November 10th. It was her birthday. Reach out and wish them a belated happy birthday and blame it on us. We will have it next year because now it's on my Peloton birthday calendar that I built.
Happy birthday to both of them from us at The Clip Out.
—
Joining us via the magic of Zoom tube is Teresa Diggs. How is it going?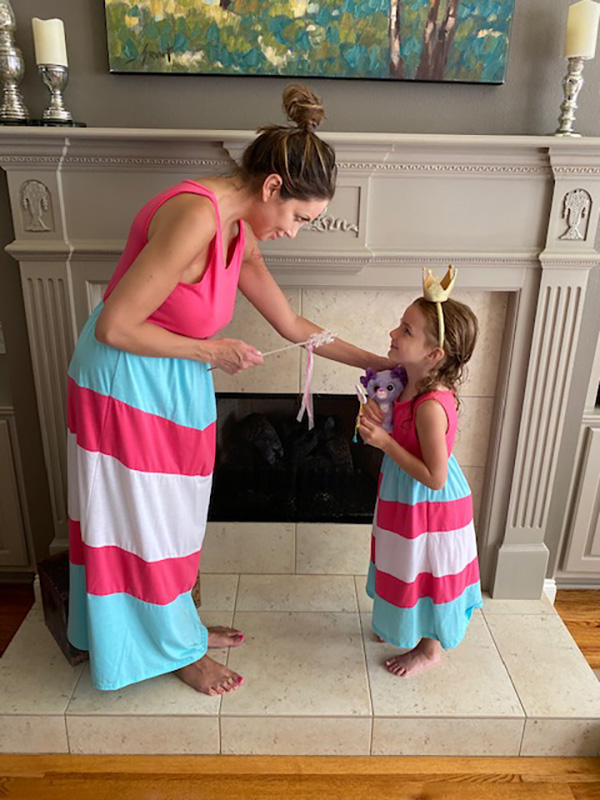 I'm doing well.
Tell us when you first found out about Peloton. How did Peloton come on the scene for you?
I've been eyeing Peloton for several years before the pandemic started. It's even before it got popular. I kept on telling my husband, "Can we get a Peloton?" He's like, "What is that?" I'm like, "It's a bike." He's like, "We don't need that. You have a gym to go to." I was going to the gym regularly and doing a lot of things, and I was seeing a physical therapist as well.
He's like, "We don't need it." I am bugging him and then the pandemic started. I had to quit my gym because everything was locked down. I live in Louisiana. Everything was a total lockdown and I couldn't go to the gym. I didn't feel comfortable going to my PT because I'm immunocompromised because of the medications I take due to my health conditions.
I honestly felt like, "Can we get Peloton now because I can do this at home?" My husband was an avid runner and he was athletic when he was in college. I'm like, "You can do it too. It's not just for me." He's like, "Fine." He usually ends up giving it to me anyway. I knew he would do it. He finally gave it to me and we ordered one. Right when the pandemic started, we ordered two pairs of shoes and all this stuff that goes to Peloton. At first, we were scared of it because we had a treadmill before, we hang clothes on it all the time. We would never even use it. He's like, "If we get this, we have to use it."
We have a one-storey home. Our last home had a basement and we never went into that basement. It's out of sight, out of mind. Now if you walk in the house, it's staring at you. We converted our dining room into a Peloton room. We got rid of all our dining room furniture because we live in Louisiana with no family whatsoever. We don't have anybody over for dinner. This is sitting there collecting dust. We put our Peloton there and that's how we started the Peloton journey.
Now it's right there when you walk in your front door.
You can't avoid it. I got weights and it's a whole workout room now. It's an open space. It doesn't even have a door or anything. We have our stepson that lives with us and I told him, "You didn't have to endure us working out all the time. I'm sorry. Tune out the Peloton." That's all I have to say.
More people are doing that, getting rid of the rooms that they bake into the design of a house that you don't ever use. We don't have a dining room anymore. I turn it into the videogame room for the kid. We have a kitchen table but to have a dining room, we're like, "We're not going to use it anyway."
Even if we have people over, it's like a party or it's more being around and having finger foods, not everybody sits down and we serve you food.
It's a dated concept where you get a separate room with a dining room. All of our houses we've built have had those dining rooms and we don't use them. It was not of that for us to realize, "This is stupid. We don't need this dining room."
People get locked in on the idea of you having a kitchen, dining room and family room. I'm like, "It's your house. Use it however you want it."
I know, but those conditions are big things. For me, I was concerned that if my family came, they would judge, like, "You're not using the dining room?"
It's too formal for us. We're like, "Why not utilize the space that we're not using?"
You said you were going to the gym and to the PT before you got your Peloton. Has the amount of time you exercise changed since you're able to exercise at home?
Going to the gym, getting ready and getting the motivation to drive there was a task for me. Since my health conditions, I require a lot of sleep and that's part of my life. Fourteen hours of sleep might seem a lot but when I wake up, I feel like I have six hours of sleep. It's a lot different because my health condition had gone significantly down. When I was working out the gym, it would take me longer deep and get ready, get myself situated and everything.
Now I get up, throw my hair in a ponytail, put my workout clothes on. I spend 60 to 80 minutes on the Peloton. Not just on the bike, but I also do a lot of hardcore on the floor, which is a lot of strength, weights, bar and Pilates. Peloton has changed my view on exercise dramatically because I feel like I spend more time doing exercise. Also, the cooldowns are important for me and the stretching. I've never done that before with the gym. PT wasn't as aggressive as I wanted it to be. They were careful with me and I didn't feel like I was getting anything out of the PT.
Tell us about the health issues. I know that you have a couple of different things going on.
Back in 2000, I suddenly went to heart failure. I had all these heart failure symptoms. Even when I went to the doctor, they still didn't believe that I was in heart failure. They thought it was anxiety. I was working two jobs and going to school. I was doing a lot of stuff and they couldn't believe a 23-year-old would have anything wrong with the heart. Apparently, I was born with it. I was born with a congenital defect I didn't know about. This congenital defect, only 1% of the population has ever had it and the people that did have it were children and they died as children.
The doctor said it was a miracle for me not even to be symptomatic until I was 23 but I was at the end stages when I found out I had heart failure. I was referred to the Cleveland Clinic and they did all the testing and everything. They said, "You have three months before you die unless you get a heart transplant." I didn't even know what a heart transplant was. It was several years ago when they were starting to do those. Now, people know about them a lot, but several years ago, it wasn't that common. I was like, "What is a heart transplant?" They said, "We got to go take your heart out because it's diseased and replace it with a donor's heart."
I was scared because I was still a child. I planned my life out, which you should never do. You should never say, "I'm going graduate college, get married. I'm going to be this. I'm want to do this" You never know what's going to happen in the future. That's what I did it. I threw my plans into the dumpster. I have to get this transplant. It worked out. Three months later, I got listed on the transplant registry. The week of them officially listing me, my cardiac enzymes went down and they said, "I'm sorry." I told my family I wasn't going to make it. They're like, "She's not going to make it in time." They found a donor heart for me at the last possible second.
I got my heart and I exercised. They said, "You have to be like the Energizer Bunny when you get a heart transplant because you have to keep it moving constantly." I did that. I did everything right, a low sodium diet. That's when I started watching what I eat because before, I eat anything. I ate at McDonald's. That didn't happen after that. After that, I changed my diet around and did everything I was supposed to do.
Unfortunately, six years later, I started going to heart failure again and I'm like, "This is not happening again." What happened is the heart didn't grow with my body because my donor was a child because I was tiny at the time. I was like 80 pounds when I got my transplant because of the sickness, it makes you thin and you can't eat. I got a pediatric donor heart and it was a 50% chance that it would grow or not, and it didn't grow. It stiffened up and hardened. They said, "Eventually, you're going to need a transplant in the future." I thought to myself, "I'm going to have to go to this again." I was like, "I'll do whatever it takes."
They maintained me with medication until 2012, then finally, the doctor was like, "You need a second heart." For the life of me, I could not get anyone to give me a second heart because that wasn't very popular back then. They're like, "That's too risky. There's no way." No one would take a chance with me with a second heart. I was 35 or 34, something like that. I begged my doctors to please find someone. She said, "We're going to put you in hospice." They started the plan to put me on hospice and I said, "I had this thing in my head, I'm not going to die. This is not my time. I'm not going to the hospice." I refused.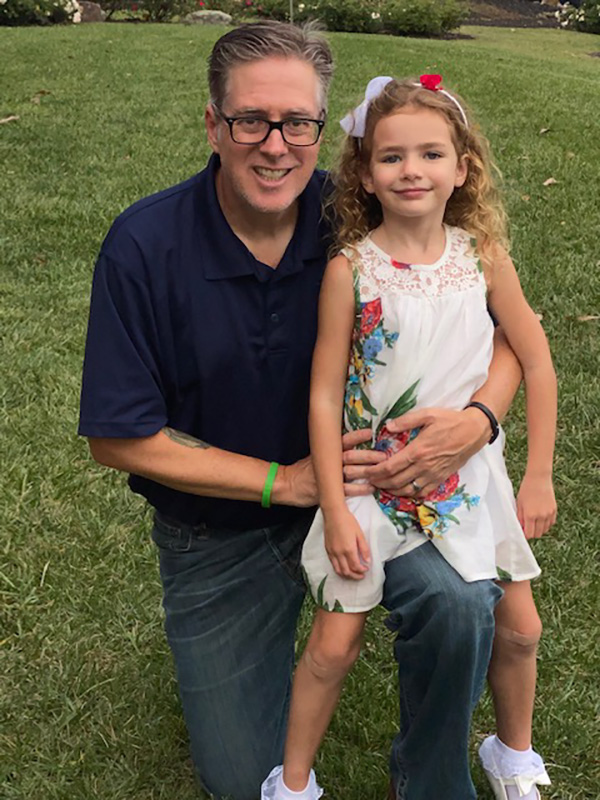 What I do is I go online. Thank God for the internet. The internet could do some bad things and it could do good things. I got on social media, Facebook. I started researching everything that I could research of second heart transplant. I found somebody in one of my heart transplant groups that had a second heart and a kidney that was my age at Northwestern Memorial in Chicago. I reached out to them and she said, "We're about to go to a doctor. We'll tell them about you and see if they'll take you as a patient." Sure enough, a week later, I have an appointment.
They took me in and I had to fly there because I lived in Ohio at the time. I flew to Chicago. They do all the workups and everything. They said, "We have this new non-FDA protocol that we're doing on our patients. We have to tell you, we will accept you as a patient, but this is a risk because a handful of patients have done this and only two survived." I said, "What do I have to lose? I'm going to be put in hospice anyway. Give me the protocol, do it to me. I don't care."
The risk in hospice, you were 100% of the outcome.
I was like, "If I'm going to die, I'm going to die trying." I said, "Do what you need to do to me. I'm your human guinea pig." They did admit me to Northwestern. What happens if the antibodies in your blood are high, you're more likely to reject the organ. The reason why my antibodies are high is because I already had a transplant. They were at 100%, my antibodies. That's the worst that they can get. The doctor's like, "We have to get them down enough to be able to transplant you." Long story short, they got them down to 88% after twelve rounds of chemotherapy.
To be clear, they gave you chemo for no other reason than to reduce the antibodies. What's an appropriate number for a healthy person?
I'm not sure, but they kept on giving me rounds. They didn't know how many until my antibodies would lower. They would keep on doing it. It got to the point where I couldn't even get my head off the pillow and in the hospital. The doctor came to me and he said, "You can go home if you want and die if you can't take this anymore." I said, "No. Keep on giving me the rounds of chemo." They kept on giving us to me and I fought through it. I honestly don't know how I did it.
This was in May 2012 when they started it. I got the call on July 12, 2012, that they found a heart and kidney for me. My kidneys shut down in the process, too. I needed a heart and a kidney. They found a donor, which was a miracle because they only got my antibodies down to 88%, which you will never find a donor at 88%. They said, "We found a donor that's your DNA match that had 88% antibodies in their blood." They said it was a miracle.
The chances of all of these things happening are incredible.
They told me that I am one of the luckiest people to be alive right now because of that happening. It never happens. There are tons of people on the kidney list and they even told me I might not get the kidney from the donor because there are people that are above me that could get the kidney and I could just get the heart. No one else matched with the kidney. The heart and the kidney came from the same donor. I was grateful for that. My team at Northwestern was amazing. It was harder to recover. This goes into the Peloton thing because I lost all my muscle mass because I was in the hospital for so long.
I was a toothpick. That's how my body looked like. I couldn't even get off the toilet. I was weak. I remember when I got discharged from the hospital, I went out for the first time with my friend. I went into the public bathroom and I was sitting on the toilet. No one else was in the bathroom and I couldn't get up. I was like, "What am I going to do? Help." I could not get off the pot and it was horrible.
Thank God, my friend came in and I said, "I hate to say this but can you please help me off the pot?" She was like, "Yes." She had to pull my pants on me. She had to lift me up and I was like, "Never again, I'm not going to a public restroom again." My core was weak. I couldn't get off the floor even if I tried. I had to crawl and latch onto the couch and pull myself up. It was terrible. That's when they gave me PT, but still, it's not.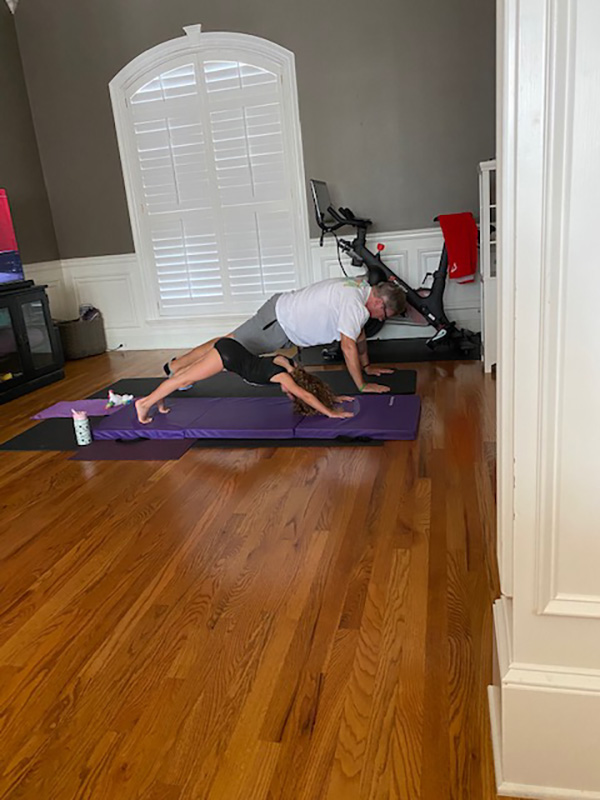 How long were you in the hospital altogether? It sounds like a long process.
After my transplant, I had to stay a month afterwards to recover in the hospital because they have the PT in the hospital. 3 or 4 months, and then you have to stay in the area as well. We had to stay in a hotel because we live in Ohio and I had to get biopsies and stuff like that back and forth. It was a long process. Honestly, it was harder for me the second time than the first time because I was young the first time, but everything happened fast the first time.
You didn't know what to expect or if there's something about knowing how hard it's going to be.
It was harder the second time, the recovery and everything. I knew it because I was getting older. My body was different than it was when I was 23. I bounced back better when I was 23.
When you get a transplant, is there a period where you're almost like walking on eggshells?
Were you scared it wasn't going to work, like, "Is this new organ going to do what it's supposed to do?" That seems terrifying.
It's an unknown situation because they say, "You've got probably two years before you're out of the woods because you could lose your transplant organ in a heartbeat." Rejection, infection, everything can come on. It's scary. The first time I got my heart, I got a bad infection and I got some rejection. They have a protocol where they give you a lot of immunosuppressants that are high dose, prednisone, steroids, and all that stuff to reverse the rejection.
I was scared, especially since now I have a kidney to deal with. I didn't want to go on dialysis and go back to the hospital because I was terrified. After 3 to 4 months of being in the hospital, trust me, you get sick of being in the hospital. I was done with the hospital. I did try and do everything. Sometimes you can do everything you can and you can still get problems. It's one of those things. I was walking on eggshells after my transplant.
Was there a moment where you remember thinking like, "This is going to stick," as okay as you can be in that situation?
After a couple of years, I was like, "I'm going to be okay." You forget sometimes.
I'm glad you can, I was wondering if you could.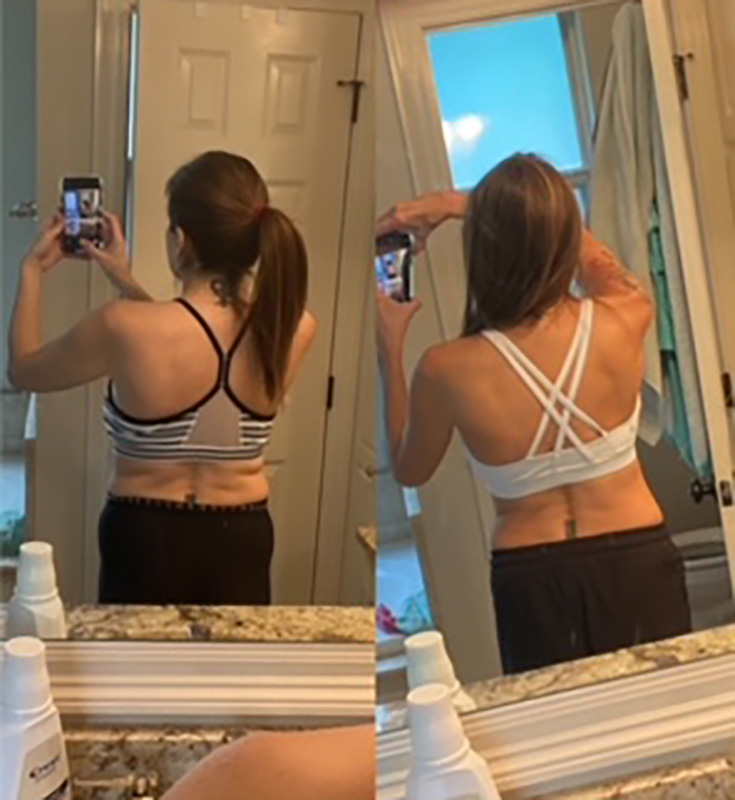 I don't want my identity to be a transplant patient. I want my identity to be me. I hardly talk about it unless someone sees something. I've done some commercials to promote organ donation. Some people will recognize me and they'll be like, "What's your story?" If they ask me, I'll tell them. If I'm doing any volunteer work or something, I'll tell my story. Other than that, I don't like to be known as someone who has been sick and had a transplant.
That's interesting because I view you as strong. My takeaway from that story is that you're resilient and you're such a fighter. You were like, "No, I'm not going to back down." To me, that's something to be admired.
I try to remember my donors and I'm cognizant about what their family gave and the gifts they gave. It's a very bittersweet moment. When I was younger, I felt guilty about my first transplant.
With an organ transplant, unless it's like a kidney where a loved one can donate it, but other than that, there's no way for you to have your moment of triumph without someone else having a moment of a tragedy. I'm sure it has to be conflicting. Even though you're happy, you feel almost like you have to keep that happiness in check.
Did you work with somebody to work through that?
My transplant team did offer counseling before and after. You got to get comfortable with how you feel and how you take it. Personally, I met my donor family, not in-person but online. I knew all about this person's life. It was harder for me to know about the person's life than not to know because I knew that person was young and they had their life ahead of them. I also realized that there's something good that came out of the tragedy. That's why their family wanted to donate their organs because they wanted something good to come out of it. That makes me feel good that at least they feel that way and that their death was not in vain. They helped somebody. They saved eight people's lives.
I'm on the organ donor list because that's always been my thought. If I'm not able to live and something that I have can do some good, then by all means. That's amazing when people choose to do that and I hope people reading do. It's inspiring to see the other side of that, you're living, you have this vibrant life, you're thriving. That's amazing to be able to see. It's inspiring in a good reason for everybody to make sure that they have signed up, donate those organs.
When I took my son to get his driver's license, he was like, "Should I sign the back?" I was like, "You sign the back of the card." I'm always pragmatic. I'm like, "God forbid something happens, what are you going to do with it?"
It's bittersweet for me because I'm on a kidney transplant list again. My kidneys failed in 2018. It happens. You always have a cloud above you, sometimes when you're a transplant patient because you're thinking something can go wrong. They found significant scar tissue on my kidney. It worked well for me at the time, 2021. This is something weird that happened. I'm on two transplant lists right now. One in Kansas and one in here in Louisiana.
Is there a national registry for something like that?
I'm on the national registry list, but it goes by region.
With where you're located, you could pivot to two different regions quickly.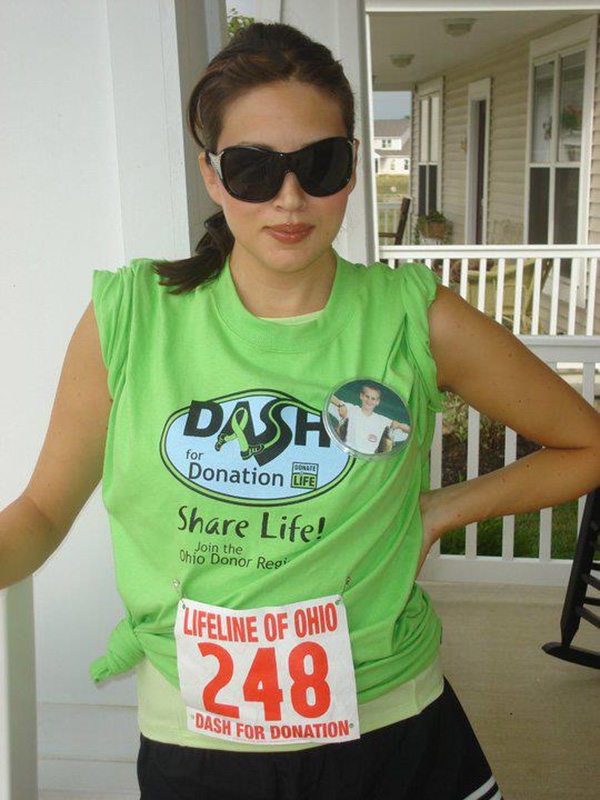 The reason why I picked Kansas is because the doctor who was involved with my second heart and kidney went there to work. He knows everything inside and out about my heart and kidney. You have to know the person individually and their past to understand the second heart and kidney thing because it's rare. I got here in Louisiana for the distance-wise, but for major issues, I traveled to Kansas.
I'm going there in January 2022 because my echo that they did show it's in my transplant heart. I'm dealing with a lot of issues right now. It's crazy. I have a tricuspid regurgitation in my heart. I have some cardiac issues with diastolic dysfunction on one side of my heart. My right ankle leg foot is swollen badly. I wear compression socks 24 hours a day at most and I still work out.
How are you working out? I don't even understand how you have the will, number one. Number two, the ability, it sounds painful.
I get knee injections in my knees because of arthritis from all the medications throughout the years. Though medications I take are nephrotoxin, nephrotoxic, things like that, but they keep me alive. They do bad things to your joints and stuff like that. My arthritis is in both my knees. There are certain things I can't do, but I work around the stuff that I can't do and I do the things that I can do.
Cycling doesn't bother my knees. It is easy on your knees. I can't do front squats and lunges. I will do hardcore on the floor, Pilates, bar, that doesn't bother my knees. My leg is swollen. It's usually contained by the compression socks. I keep on going. I don't want to get sicker. I don't want to end up in the hospital. My core is as strong as it's ever been in my whole entire life. Put it that way since I've been on Peloton. My core is amazing.
How many days a week are you working out?
Five days a week, sometimes on weekends. I do this because I know eventually, I'm going to have to have some type of surgery, maybe a stint in my heart or something. I know my recovery time will be much better if I'm stronger going into it. That's what my doctor told me. My doctor encourages me to do this.
I find that fascinating because it's like, as someone who knows nothing about science, I would use that heart as little as possible. Don't watch scary movies and listen to sad songs.
He's like, "You need to maintain your physical health, still eat properly, exercise, do the Peloton." He does a Peloton, so he knows all about that. He's like, "Keep on doing what you're doing because you're doing something right. You should be on dialysis right now." I'm only on 15% kidney function right now and they would put me on dialysis if I were having major symptoms, but I'm not having any major symptoms except the leg. I get fatigued, but it's nothing where I'm like, "I have to go on dialysis right now."
It's inspiring to all the people out there that are like, "I don't have time. I don't feel like it." We hear these instructors that say, "You don't have to. You get to." Hearing stories like you drive that home because your story is keeping you alive. It makes you feel better to work out and it's going to make it much easier for you to have that. What excuse does the rest of us have? That's inspiring to other people. I'm touched by your story because I don't even know how you get up and do it all every day.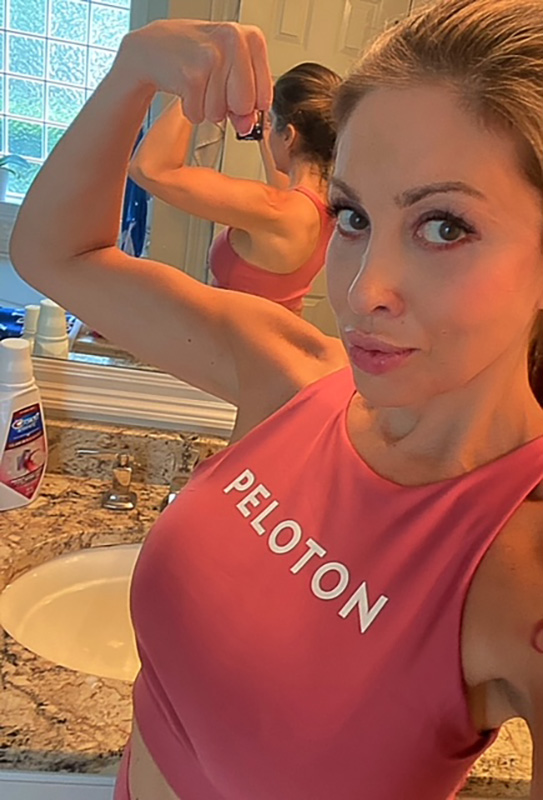 I have the support of my husband. I do have a daughter that I know that if I'm not around, she wouldn't have a mom. She motivates me every single day. I don't ever want to be in that position where I have to tell her, "I'm sorry, but your mom's going to die." I want to make sure I had done everything that I was able to do in that case because I don't want to say, "I could've done this and mommy could live this much longer." I want to do everything I can to make sure that I have as much life as I do. She's high energy. It's hard for me to keep up with her, but if I didn't work out. I have to get on this floor with her and get back up. If I on my floor wasn't good, I would not be to get up with her. She's highly demanding.
What is your leaderboard name, so people can work out with you?
It is TSSHeart, which means Teresa Sue Second Heart. That's what that means.
Is there anything the Peloton community can do to support you and to help you with your medical efforts, anything at all?
I do have a Facebook. It's Teresa Zamora-Diggs Needs A Kidney. Motivation on that page helps me a lot. I like to hear people's motivation, high fives anytime you see TSSHeart on my leaderboard, I'm on #hardCORE On The Floor, Peloton Moms, all that stuff. I'm on those groups. I posted my story on Peloton because I wanted to inspire people and that's how I found out about you guys. Give me love, that's all.
Also, make sure you don't let anyone bring you down when it comes to working out whatever your issues are. Don't feel like you aren't able to get on the bike or do this or do that because you'll surprise yourself. At first, I thought there was no way I was going to be able to get on this bike. It was hard at first. I'm always at the bottom of the leaderboard. Nothing is wrong with that. In my opinion, you're doing more in a day than most people do in a month or a week.
If you're getting on that bike or you're getting down the mat, you're doing something for your body and it doesn't matter where you're at. I swiped that thing off. I don't compete with anybody. The only person I'm competing with is myself. I encourage people not to let anybody's opinions or anything get to them. When you're on that bike, do you. You're the only person in that room, not anybody else.
If anyone has read this and they've been inspired to sign up to be a donor, what's the best way for them to do that?
There is a website that you can go on, DonateLife.org. You can register to be an organ donor, or you can go to your local. You can sign up to be an organ donor on your driver's license. That's important when you go and they will ask you and you say yes or no, it's easy. They automatically register you. You don't have to fill out anything.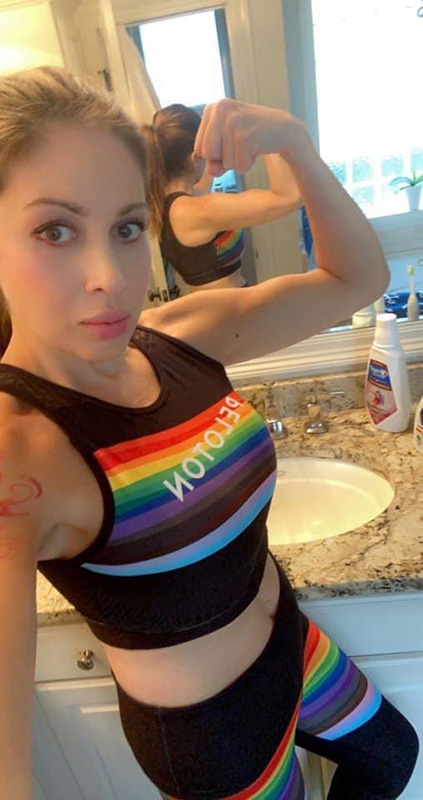 It automatically goes on your driver's license. That is a huge help. You can also be a living donor, which is what I need for my kidney. I've been waiting for several years now for a living donor and there has been no match. It's important that people realize that just because you have two kidneys, you only use one. You don't need two kidneys to live.
A lot of people have a misconception that, "I'm going to get sick if I only have one kidney." That's not true. If a rare chance you do get sick, you are put on top of the list to get a kidney for some reason if you end up donating your kidney. It's a huge gift to give somebody. The downtime is a week for that person. Not even that, it's not as bad as downtime for me.
DonateLife.org is the best place. Also, wherever state that you're in, there's always a donor organ procurement organization that manages if you want to volunteer and things like that, Donate Life Ohio. There's one in Louisiana called Legacy Donor, for which I've done a lot of events for. You can help by doing the events for those types of organizations as well.
Thank you so much for joining us and sharing your story with us. It was fascinating. Good luck to you. I know that's a lot to contend with. It's amazing how well you've been contending with it.
I try to stay positive because negative is not an option for me. Positivity and laughter are one of my big things. Laughter is my medicine.
We'll be cheering you on.
Thank you for hanging out with us.
Thank you for having me.
—
I guess that brings this episode to a close. Until next time, where can people find you?
I'm going to be sleeping because that was an exhausting episode.
It was a long one. There's a lot going on.
If you do want to find me, you can find me over at Facebook.com/crystaldokeefe. You can find me on Instagram, Twitter, the Bike and the Tread @ClipOutCrystal.
You can find me on Twitter at @RogerQBert or on Facebook at Facebook.com/tomokeefe. You can find the show online at Facebook.com/TheClipOut. Sign up for our newsletter at theclipout.com. That's it for this one. Thanks for tuning in. Until next time, keep pedaling and running.
Important Links:
About Teresa Diggs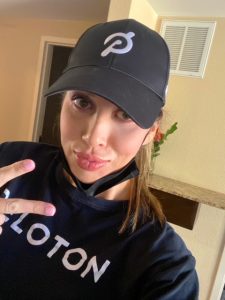 "No one ever told me I was pretty when I was a little girl. All little girls should be told they're pretty, even though they aren't." -Marilyn Monroe