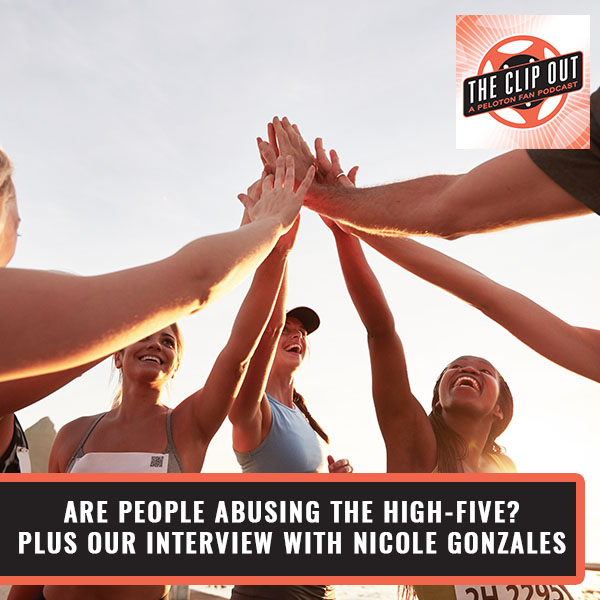 211: Are People Abusing the High-Five? plus our interview with Nicole Gonzales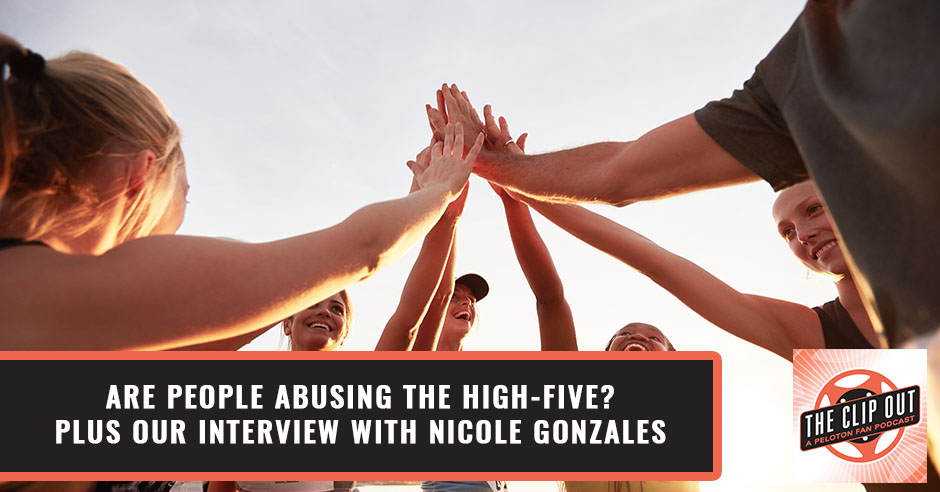 Peloton has new app pricing for students, teachers, healthcare workers, first responders, and the military.
Hisao Kushi and Yony Feng were featured on CUNY.
Fool.com explains why Peloton stock has been trending up
Peloton ups their radio advertising.
There's a bit of movement in the Peloton/Icon lawsuit.
Hilton adds Pelotons at more of their hotels.
Jennifer Cotter is on Ad Week's list of Content Innovators.
Caitlyn Johnston is featured on Fast Company's Queer 50.
Dr. Jenn – Meal planning for picky eaters.
Are people abusing the high-five feature?
Robin did a Facebook Live with Lin-Manuel Miranda.
Rebecca Kennedy and Petco have partnered up for Pride Month.
Slack.com sits down with Tunde.
Jess King shows off her leggings collection.
Angelo joins us with tips on how to not binge eat at night.
Kate Winslet loves her Peloton.
There's a new artist collaboration with Sam Smith.
A news story about a wife frustrated with her husband's "workout grunts."
The summer drop has hit the boutique.
All this plus our interview with Nicole Gonzales!
—
Watch the episode here:
Listen to the podcast here:
Are People Abusing the High-Five? plus our interview with Nicole Gonzales
We are in Fort Wilderness.
We're in Disney World at our little vacation resort. We have a cold but we're still having a blast. We are tired but we are having a lot of fun. This is our resort day and we are spending it with you. We love you, guys.
How's that for a commitment?
Did you have trouble downloading our episode? I don't know if anybody has heard this but Apple has been experiencing issues for the last several weeks ever since they rolled out their new program. Now it's not subscribed. It's follows.
They're trying to create paywalls. You don't go to Patreon anymore for podcasts. They want it in their ecosystem so they can take a cut.
As part of that rollout, they keep screwing things up. Some people could access our podcast on Apple and other people could not. Tom finally found somebody at Apple to work with him and we think that's why it finally rolled out to those of you who couldn't get it.
It was like a few hours later. All of a sudden people were like, "It's there now."
First of all, we apologize for that. We had zero control over it. Second of all, if that ever happens again, please remember that you can get that podcast from Spotify or any other podcasting location or YouTube. It was only Apple that was having an issue and it was only for some people.
It was a very odd one. How nice the feedback that we were getting. People were like, "You were on vacation. We assume you didn't do one and we didn't want to bug you."
We still did, guys. We met a listener at the Animal Kingdom. We were on the dinosaur ride, in the same car. She happened to be right behind us. Nicole Brown, I believe. She came up to us and was like, "Hi, I don't want to be creepy but I love your podcast" She is the sweetest thing ever.
Her boyfriend or fiance or whatever was completely rolling his eyes.
I think it's her husband. He was like, "Oh my God, you guys are all dumb." We're like, "Whatever."
He was had to take the pictures so that was nice.
I thought he redeemed himself with that.
With that aside, what do you have in store for people?
We have lots of Peloton news. We have some interesting stories that we don't usually cover. They're about people that work at Peloton that we don't usually get to hear about. We also have some controversy on the OPP, which we haven't covered in a while. There are lots of little things that the instructors are involved in. We also have a visit from MetPro and Dr. Jenn.
Before we get to all of that, shameless plugs. Don't forget, we are sporadically available on Apple Podcasts. You can also find us on Spotify, Google Podcasts, iHeart, Tune-In. Wherever you find your stuff, you can find us. You can also check out our Facebook page, Facebook.com/TheClipOut. While you're there, like the page and join the group. Our YouTube channel, YouTube.com/TheClipOut where you can watch most of these in video. The newsletter, which I didn't send out because we were on vacation, sorry. You can sign up for that at theclipout.com. There's all of that. Let's dig in. Shall we?
—
Peloton announced that they are changing their pricing for app users.
People are calling it a tiered system, but it's also a discount system. Students are going to pay $6.99 per month. Teachers, healthcare workers and first responders are going to get $9.99 per month. Military members and their families pay a $9.99 rate but that's locked-in for life. That's pretty cool. That's only for app users. If you have the equipment and you're paying to get the metrics on your bike or your tread, this does not apply to you. This is for people who only use the app. A lot of people are upset about this. They feel like, "I already paid all this money for the bike. Why am I paying $40 a month while other people are paying $6.99 a month? That's a huge difference." I think it's important to remember that Peloton is using this as a loss leader.
Putting in 30-minute classes doesn't make sense because it's just too hard for a lot of people to spend that much time.
Click To Tweet
Their hopes for giving the $6.99 a month rate to students is the same reason that the credit card companies used to hand out credit cards during freshmen orientation. That's a little bit more predatory than that. Their goal is they want to get a college-educated person who, statistically speaking, is going to make significantly more money than a non-college-educated person. That's just statistics. There are certainly exceptions to that rule. For many years, I was one of them. They want to lock those people into the Peloton ecosystem. When they get their good job, they're like, "I'll buy the bike now."
Now you have a customer for life. That's the thing.
During our freshman orientation, Gillette handed out razors with the different fraternities letters on them. I'm 50 now and I still use a Gillette razor to this day. That is why they're doing this.
It's a good thing. For those of you who are paying more and you feel like it's unfair, I get that. Keep in mind that the whole point of this or the other side of it is to democratize fitness. It's for people who don't make as much money. They're early on in their career. It's the same way whenever you get a student loan, they give you lower rates or they give you lower payments until you get started on your career, and then you pay more. It's that kind of thing too. They're trying to make it affordable for everyone. That's important to remember.
I think, overall, this is a good thing and lots of companies do this. Your cell phone company, I promise you, they've got a rate for military and government.
The different companies that you work with, absolutely.
This isn't anything all that new and exciting in terms of how people price their products. It's just that Peloton gets clicks and there's a news story about it, but I guarantee you, you already interact with probably at least 10 or 15 products that do something similar, you just don't know it.
It's so second nature to you.
You came across an interesting article from Asian American Life, which is part of the City University of New York.
I don't know where it's from, I confess, but John Foley tweeted this. There's a video on YouTube and I love hearing the backstories of people. There are five founders and co-founders of Peloton. We have John Foley. He's the one that gets all the attention. We've interviewed Tom Cortese briefly. We got to interview him when we were at Homecoming a few years ago. This interview was specifically with Hisao Kushi and Yony Feng. They both happen to be Asian-American. That's why the story was in Asian American Life. This story was cool because it tells the story of Peloton, but it also gives their backstory on how they ended up at Peloton. They got there in very different ways, and how both Hisao and Yony did not do what is considered to be the traditional Asian-American work-life approach.
They took a different approach to their lives than what a traditional Asian-American does. They were like, "That's very stereotypical. We both came across it in a completely different way." Their conversation was all about bucking those stereotypes, which I thought was a very powerful statement. It's very much in lockstep with Peloton's mission of anti-racism against all races. I enjoyed it. I also adore Hisao. We've gotten to have conversations with him, his daughter and his wife. They're all lovely people. I love whenever they get a little bit of a spotlight because they're cool people.
Our long-time readers might remember him as the first member of Peloton to join The Clip Out group and scared the shit out of us. We were like, "Oh no, they are going to sue us."
For those of you who haven't been reading a long time, you may not know this about Hisao, but he is the Chief Legal Counsel. Imagine how terrified we were.
We're five episodes in or something, then all of a sudden the Chief Legal Counsel is like, "I would like to join your group now." We're like, "Oh no, we're going to jail."
At least get shut down, which was my concern. They just love to hear about everything that's going on with Peloton and hear our take on it, which is very flattering because they work there. Why do they care what we say? I have nothing but love for the whole Kushi family. They also have a son, but we've never met the son.
We met the daughter at the Homecoming.
It was HRI the first time. We met her at homecoming the second time. Lovely people.
Fool.com had an interesting article about why the Peloton stock is going up.
For those of you wondering where John Mills is, it's impossible to patch somebody in. We can't get him on YouTube.
We like John Mills a lot but we're not bringing him on vacation with us. That's a bit too far.
Erica would be upset because we have to bring her too. It would be amazing. They don't fit in our suitcase. Have you seen how big John Mills's muscles are? His biceps wouldn't fit in my suitcase.
That bicep alone would put us over the 70-pound limit.
Unfortunately, we could not bring him, but this article talks about Loop Capital being very bullish on Peloton. They were like, "This problem that the entire stock market is saying that is bad about Peloton, everything's down, and all the tread recalls, are overrated. This whole problem that everyone says is there, it's way overstated. This is not as much of a problem as people say it is. By the way, we give them a rating of $140 a share." Instantly, the Peloton stock went up 6% right after that. I don't remember. I know there was a six in it, but it instantly went up and it's been climbing. I am not anyone to listen to when it comes to money. This is just my opinion. I believe that Peloton is a long-term investment just like so many other companies. This is one that you want to have.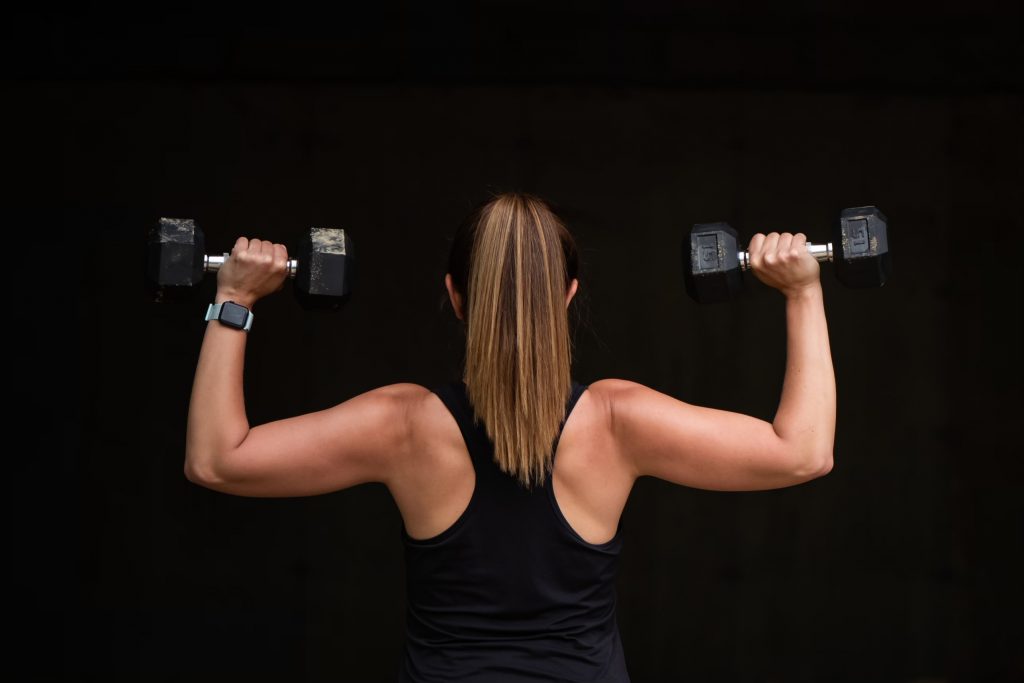 RBR.com, which is the website for Radio Television Business Report, have an interesting article. The headline is a hot mess, Cycling Up a High Spot Radio Play Count. That sounds like it was translated into German and then translated back into English. What they're saying is that Peloton is buying lots of radio ads and they're the third-largest radio advertiser in America behind Progressive and Indeed based on the number of spots purchased, and it puts it far behind Home Depot.
This was fascinating to me that Peloton is number three. I know there are a lot of companies that aren't even using them.
Radio also has been hemorrhaging people.
You have to wonder if this is going to lead the pack on companies coming back to local radio because people keep following everything Peloton does.
Some of it is from Peloton standpoint, they're probably finding radio to be very efficient from a cost per point standpoint. They're like, "If we're looking at a straight CPP, we can get it in radio for a third or half of what you're going to pay for television." They have enough money to cast the net wide and radio works well for them in terms of the formats make selecting your demo very easy.
I thought it was fascinating so we had to include it.
There's been some movement in the Peloton/Icon Health lawsuit.
I don't know if you remember this, but Icon Health filed a counter lawsuit against Peloton. I thought this was an interesting update because Peloton then came back and said they moved to dismiss the counterclaims. The part that's interesting to me is that both sides got a little bit of movement here. Peloton was granted in half and denied in part of it. Just to be clear, Peloton had moved to dismiss certain counterclaims. They are, one, Icon's claim of patent infringement because Peloton claimed a license to the subject patents, and two, Icon's claim of false advertising, because the Peloton advertising statements being complained of were non-actionable puffery or otherwise not misleading. That's interesting to me because the non-actionable puffery was the music lawsuit, wasn't it?
I thought that non-actionable puffery was the lawsuit about the ever-expanding classes. When the music lawsuit hit, they pulled some classes and somebody sued to say, "This library isn't ever-expanding because it can track it." They were like, "Come on, that's marketing speak. That's like suing because your spaghetti sauce isn't zesty enough."
It was fascinating that Icon claimed that Peloton was false advertising over their music?
There could be another aspect that we're not remembering.
The court found that they need to resolve any ambiguities in Icon's favor. In general, the court found it ambiguous as to whether the Peloton treadmill was a substantially similar product or technology as compared to the Peloton bike, thus Icon's patent infringement claims survive for now. That's out there. To give a little more background on that, the issue in the present lawsuit is Peloton's treadmill. It was not in production at the time of the license agreement. The legal issue for the court, therefore, was whether or not the Peloton tread product is substantially similar to the Peloton bike. If it is, the 2017 license does cover the Peloton tread, removing any liability for Peloton relative to the iFit patents.
It looks like the puffery allegation is about Peloton saying that their bike is innovative and there's no other bike like it, and Icon is trying to say, "It's not radically different from our bike." We shall see.
Pelotons competitor type statements were dismissed. Those statements that the Peloton CEO implied that Peloton had no competitors were dismissed. They'd lost that part of it but they did get to keep the false advertising part for now. We will see what happens in the future with Icon in Peloton.
Hilton has announced eleven new hotel signings. What that means for you and more specifically Peloton is that each property is going to feature "inspiring" public spaces and state-of-the-art facilities with product experiences from Peloton and Precor.
A couple of things come out of this. One is Hilton's product called Tempo, which I find funny because Tempo is also trying to compete in this market. The other interesting thing here is Precor. We don't know what Precor is going to look like now that it's going to be this piece of Peloton. It's very interesting that this agreement came out when we don't know anything about the product yet, which says to me that the hotel chain does know about the product. We'll love to get a hold of those documents.
We need to make some friends over at Hilton. Add Week, which is a big deal in the world of advertising, released their Creative 100. It's people who are branded content innovators and a Peloton employee by the name of Jennifer Cotter made the list.
What number was she?
It doesn't look like they're assigning numbers per se.
Congrats to Jennifer Cotter. While we're on the subject of lists, Caitlyn Johnston was named one of Fast Company's Queer 50. They're celebrating business leaders in the LGTBQ community. Caitlyn Johnston from Peloton was one of the top 50. How amazing is that?
Congrats to Caitlyn and Jennifer.
—
Joining us is Dr. Jenn Mann, licensed marriage, family and child therapists, and sports psychology consultant. You may know from VH1's Couples Therapy with Dr. Jenn or VH1's Family therapy with Dr. Jenn. She also has a wonderful app called No More Diets. Ladies and gentlemen, it's Dr. Jenn.
Hello.
I'm so glad to have you back again. We have another question from The Clip Out community. This one comes from Sherry Allen and she would like to talk about planning. She says she never knows what she wants to eat for the day so planning ahead is hard. She says that she's a picky eater and she needs to stay accountable. I know her question is about food, but she also has another line above it that says, "Self-sabotage." I feel like this is about planning in general. She needs some general good advice.
I follow an intuitive eating model. As you guys know, I wrote my doctoral dissertation about intuitive eating, weight loss, weight gain, eating disorders, body image, and all that sort of stuff. I'm a big believer in listening to our bodies and that can make food planning challenging because you may make a plan to eat vegetables and dip, and then at that moment, you're hungry and you feel like you need some protein and you feel like that is not what your body wants. The best thing to do is a few things. One is to have a decent selection of prepared food that you can grab on the go and have some default meals.
For me, I'm vegan and I can't deal with making dinner. My quick dinner at this point is I love broccoli. It's steamed broccoli, which takes four minutes, a chicken or turkey, or one of those options and a big potato. That's it. I put it in the microwave for a few minutes and then put it in the boiler to make it crispy. That's a meal that's pretty quick. If I don't know what to make and I'm hungry and I can't decide, I have a default meal. I recommend that she come up with 2 or 3 default meals that are quick and easy to do if she can't make up her mind. Also to do a little bit of meal prep where maybe Sunday night, she prepares some cut-up vegetables or makes sure she washes some fruit and maybe puts it in some container so that if she is working from home or she brings it to the office, she can grab those things that she will feel good about eating.
I recommend making lists of these meals that if you eat them, you're going to feel good about yourself. At the end of the day, that's what it sounds like she's looking for. She's at the last minute making food choices that she feels bad about. When we start to link food with guilt or shame or feeling bad about it, it creates a negative cycle. What also tends to happen is you eat something that you feel bad about, so you eat something that you feel bad about, and it creates that cycle. We've all been on it before. Instead, if you can, first of all, have options that you feel good about at your disposal quickly. Secondly, when you do make those choices that you don't feel good about, instead of beating yourself up about it, shift your thinking. First of all, understand that it's one meal and get over it.
I rarely say that as a therapist but let go. What's done is done and don't let it turn into, "I ate that. I might as well eat this." Suddenly you're on a binge and you're going down a negative spiral. The second thing is to approach it with compassion. Ask yourself, "What's going on in my life right now that I turned to food and made a choice that doesn't feel good to me?" To me, a lot of the answers are maybe you needed a hug. Maybe you needed compassion. Maybe you needed a break. Maybe you were tired. Maybe you were angry. Maybe there's someone you're upset with and you didn't talk about it, so you turn to food.
We tend to seek comfort in food. When we do that, instead of beating ourselves up, which only adds to the cycle, we need to ask ourselves, "What do I need at this moment that I turned to food?" If you can become aware of that, you will turn to food less. If you can say, "I didn't realize I'm depressed." Instead, call up a friend, schedule a therapy session, do some art, connect with someone that you miss, watch an uplifting show. You are less likely to turn to food because food doesn't exist in a bubble. We have an emotional relationship with food and we can't deny that. We have to analyze what is it that's going on for me when we turn to food.
Now I'm hungry with all that talk about food.
Try to lead by example. If you can show people you're actually doing it, they can do it too.
Click To Tweet
I don't think that was the goal. I was thinking about the piece of dark chocolate that I ate after lunch. I was supposed to save it until after dinner and it happened already.
I can tell you why you did that from our conversation. You had a rough day and you needed a little sweetness in your life.
Now that I'm here, you're okay and you don't need it.
We have to look at, and, and a lot of the times food is symbolic. A lot of times when we need comfort, we turn to the food that maybe our caregiver or mother or father whoever made for us for when we do need some sweetness, we turn to, sugary foods or sometimes their serotonin is low so we tend to gravitate towards things that provide more of that. It's important not to judge it but instead to go, "What is it I need and how else can I provide that for myself?"
Also, do not let one decision lead to the next one.
Don't make the spiral. Stop the spiral.
Thank you so much for joining us. Until next time, where can people find you?
You can find me on social media, @DrJennMann. You can always find my Peloton workouts that I post on my Insta Story every day and know what I'm doing, which classes I'm taking. You can also find me in InStyle magazine. I have a weekly column called Hump Day with Dr. Jenn, all about sex and relationships.
Thank you.
—
There was an interesting post on the OPP. It's not something we talk about very much because it can get ugly over there, but it was from a woman by the name of Amber Hardy. She says that there is a user that repeatedly follows her on Peloton, and then proceeds to jump on her rides and spam her with high-fives during the ride. She says she's taking them off her follower list twice and they keep following her. A lot of people were saying, "Set your profile to private," but that doesn't fix it at all. It's interesting because while the high-fives can be great and a lot of people love them and rightly so, there are some hyper users out there.
I love high-fives but there are a couple of people in the community that I'm not a real big fan of. One of them keeps doing the same to me. They jump on any ride that I'm on and they high-five the crap out of me over and over again. I'm not a big fan of this person. It's jarring to see them pop up in my feed. I know people are like, "Just close the feed," and I have done that, but the red dot is still there. It keeps drawing my attention. You can't get rid of the red dot and this person doesn't just high-five once. It is spamming like it's over and over again. I have not made my profile private because it does nothing. The person can still find me.
This is where I wanted to address this. I love Peloton customer service but when I asked them about this, I specifically said, "Are you guys planning on coming up with a feature in the future so that we can block people?" They would not give me a straight answer. What they told me was, "Deal with it, this person high-fives a lot of people. You're not targeted so let it go." I'm like, "This person is stalking me. I have blocked them on every single social media platform. I can't block them on your bike. That's a problem." I got no answer to that. They were like, "Too bad."
In an update to her post, she says that Peloton has reached out to her. I guess they saw the post and reached out. My guess is the bigger Peloton gets, the longer the high-five feature is around. They're probably seeing a little bit more of this. People are like, "I don't like it. Make it stop."
That is another aspect of it too because you don't have a way to turn it off. If you're getting a whole bunch of high-fives, you have to deal with them and they are frustrating. It'll be interesting to see what happens, but I suspect that if they have not started working on that change, they're going to figure out a way to do that in the future because it's too distracting and too many people are complaining about it.
Hopefully, it comes faster than the pause button or the Android app.
—
Robin Arzon has some big news. She's not pregnant again. Everybody calm down.
We don't know when she's coming back to Peloton but it'll be soon. Let her be a mom.
She notes on her Instagram that she's going to be doing a Facebook live on Peloton's Facebook page with Lin-Manuel Miranda of Hamilton fame.
How cool is that? He was talking about his part in the Heights movie. I thought that was very cool because she got to interview him. I'd like to think we inspired them a bit to take all of these interviews that people enjoy. They use it to have all these instructors interview other famous people. I think it's pretty cool even if we didn't inspire it. I'd like to believe that but if we didn't, I think it's cool.
Rebecca Kennedy announced this week via her Instagram that she's partnered up with Petco for their Pride collection.
They have a Puppy Pride collection. I think it's more than just puppies, but her puppy is adorable. I don't know how many of you have seen it out there. Tom, I know you have no heart at all for cute animals but her dog is adorable. In her ad on Instagram Story, she had all of the little different products that the puppy was playing with. It was adorable. There was a rainbow and everything. The dog was playing with the toys. It was very cute, but it's also cool to see yet another ad that the instructors are doing. You're starting to see these more and more.
Slack.com via their blog talked to Tunde about how she stays balanced and productive both on and off the bike.
She gave a lot of great tips. This one was particularly hard to find. For those of you out there who might be looking for it, I recommend that you sign up for the newsletter if you haven't already. This one is a hard article to find. Tom will be sending it out the next time he sends out the newsletter.
Finally, in the instructors news, Jess King showed off her leggings on Instagram. You think that somehow her having all these leggings absolves you of how many leggings you have.
I just think that maybe I don't have many as I thought I did because she had an entire closet full of them and they were hangers and hangers. Each hanger has eight of that. I know that she's an instructor.
I'm curious, when was the last time you taught a Peloton class?
Never. I get your point on that.
How many of those do you think she actually paid for?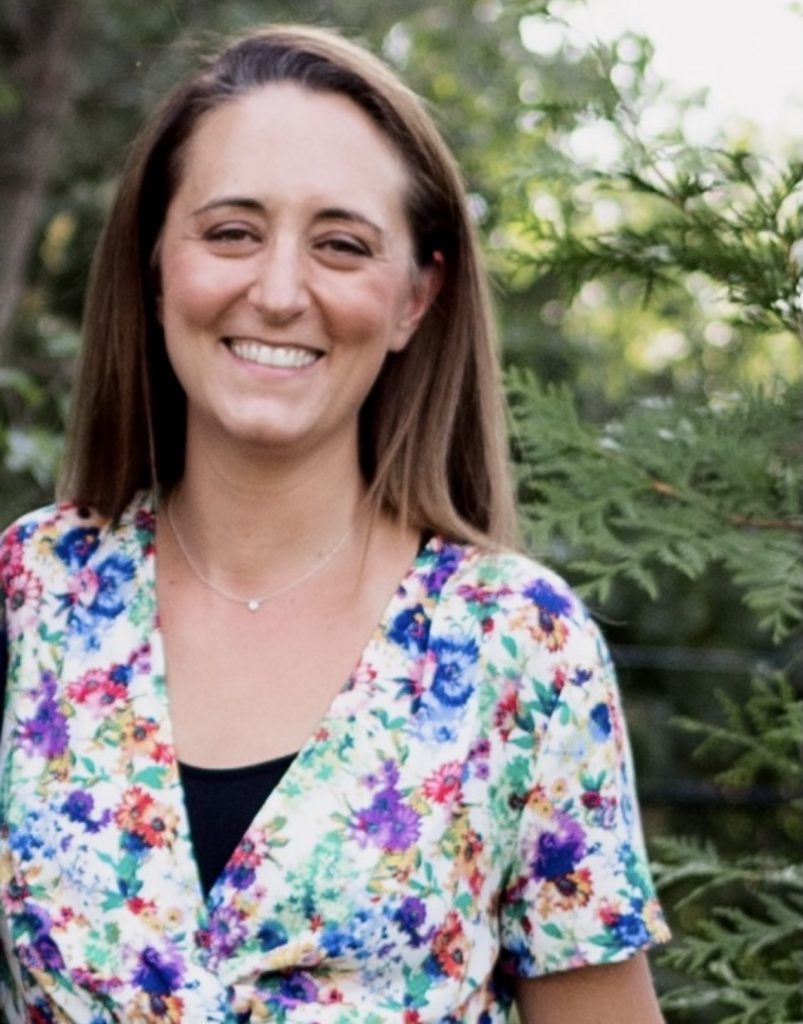 Probably not.
I don't think this absolves you of anything.
Maybe it's not as many as you thought.
No, it is. I count it. It was like 1, 2, 3, many.
They were beautifully organized. I highly recommend that you check out this story because what she had done is take hangers from the container store. Each hanger had eight slots to hang leggings on and she grouped them by color. Her closet was a legging closet and it was gorgeous. It was beautiful. She had a whole hanger of purples and a whole hanger of greens. It was amazing. All of you out there who collected the leggings, you know what I mean. They get it, Tom.
I know they do.
—
Joining us here to answer all of your nutrition-based questions is Angelo from MetPro. Hello, Angelo.
It's good to be back.
We're so happy you're back. We have yet another question from The Clip Out community. This one is from Tracy Dingman. She would like to know how do you stop binge eating at night? She does great all day but after dinner, the sweet tooth kicks in and it's off to the races.
Tracy, was it?
It's Tracy. It's not Crystal using a pseudonym.
That is everyone's pseudonym and cover story at some point.
I made my daughter hide chocolate from me. I was like, "Hide this somewhere in the house. Keep it somewhere where it doesn't melt."
She asked me to do it first and I was like, "Absolutely, not. I am not going to be the man in the relationship telling you when you can and can't eat candy. That's not going to be a thing."
You have to. It's this functional thing. During the COVID year, my wife and I set up an outdoor drive-in so a family or someone could drive in. We have a little bit of property and we have it on the side of the shed. We set up a concession stand. That was great during the winter months but as soon as it got warm, everything started melting. We had to bring the snacks and the goodies inside the house. That's a problem if I know where it's at and it's accessible and I can reach it. Trust me, nobody knows how many calories and grams of sugar there are in that KitKat bar better than me. In the morning or on a night, I can't sleep, if it's in reach, that's a problem. I wasn't about to get dressed and walk all the way outside to the shed but if it's in reach, that's it.
Tracy, that the truth is you are 100% normal. Most people have this struggle. Practical suggestions. One, whenever somebody tells me I got into the junk food at night, I always ask them, "Where were you at? Were you visiting some friend's house or did some people bring it over? How did you get the junk food?" That way, they have to go through the embarrassment of saying, "We had it in the house." That's the first problem. If you have it in the house, you are going to eat it.
Greasy food is my weakness. There would be once every month or two where I want a cheeseburger. The less healthy, the better it tastes, that's my weakness. It is so rare that I will grab the keys, get in my car and drive down to the In-N-out or whatever to get the greasy cheeseburger. If it's in my line of sight, it's convenient, which is why I don't bring this stuff into my house. That's the key. The second key is 90% of what happens after 6:00 is preordained before 6:00. That's the truth. It's what you do during the day. If you're eating at regular intervals, balanced, satiating, clean meals, you're not going to be dealing with blood sugar that looks like the stock market. It's going to be stable.
At night, it doesn't change the fact that ice cream is delicious and chocolate tastes good. It doesn't change that. It's still going to taste good, but you're going to be able to battle that craving for something that tastes good versus battle a craving while hungry, while having low blood sugar. You're not going to win that battle. Nobody wins that battle. Not day in and day out. They may once or twice, but day in and day out, nobody wins that battle. If your blood sugar is stable and you're not hungry in the first place, then you can defeat the fact that chocolate is good and save that for a special occasion.
The last thing is a practicality measure. That is a lot of people eat at night not because of hunger or necessarily a broken routine during the day, but because it's behavioral and it's not a behavior they want to stop. I relaxed so for me personally, I'm in front of the computer at night. I'm not a big TV watcher. I'm a big computer guy. I'll get in front of the computer at night and I like to munch on something. That can be dangerous because I'm not munching because I'm hungry in the first place. I'm munching because it's a habit at that point and I enjoy something to munch on. If you know that that's what you want, look for something healthy, low calorie, that's not going to be a big deal if you eat a little too much of it.
One of my favorite things is when I go to the grocery store, I almost always come home with one of those party trays of veggies. I don't use the dressing in the middle. I use my own light Italian or balsamic vinaigrette, but I love the variety of different veggie trays that I can just sit and munch. If I end up getting carried away in sitting at my computer for another hour or two, and I eat too much of the broccoli, baby carrots and snap peas, it's probably not going to be the end of the world. It's finding those substitutions that will help. When you have those things to go to, it's not going to magically solve the whole problem. This is the battle that will continue to be a battle, but you're going to win it a little more often and a little more often. That's the key.
Thank you so much for joining us. Until next time, remind everybody where they can find more information about MetPro.
MetPro.co/tco for The Clip Out.
Don't forget, through the month of June, you can win six free months of MetPro by going to MetPro.co/tco. Sign up for a consult or download the app. You'll be automatically entered to win six free months. If you've already done it in the past, you are already registered to win so don't feel left out.
—
Kate Winslet finished airing Mare of Easttown on HBO. I've heard wonderful things but there was some remote filming involved. One thing she had to have while she's out there was her Peloton bike.
You can't blame her. I like hearing about these celebrities. I know that almost all of them have them now but it's still pretty cool.
It's also interesting that not only do they have them, but it's starting to make it into their riders, "You will provide this for me while I'm here." They should because if they want these actors to look a certain way, you got to provide them with the tools in order to look a certain way.
For those of you out there who don't understand that reference, a rider is a contract.
It's not like a bike rider. That will be confusing. Even if you know what a hospitality rider is, this parlance could still be confusing.
She has a rider for being a rider. That's why you see artists have all green M&M's in their dressing room. That's what they use to convey that information.
—
Another week. Another artist collaboration.
It was Sam Smith.
That is a big one. Big enough that I know who he is.
I would say more like mainstream. It's very timely. I wonder how long they put these out there or how long they program these in advance.
At this point, quite a bit.
This is clearly purposeful because Sam Smith is gender non-binary.
He announced that not too long ago back in 2019.
He has a very memorable voice and is beloved by many. That's a great series. I know people have been enjoying it. I've seen a lot of notes about Sam Smith and I've seen a lot of notes about all of the Pride rights and runs in general. They've got a lot of good feedback on them.
—
You found an interesting article from a website called SomeECards.com. It's an advice column and it's a woman asking if she's an asshole for asking her husband to control his grunting while working out.
This was originally posted on Reddit and SomeECards picked it up. The advice that she wrote covered a lot of things. One, the woman wanted everyone to know that she purchased all of the equipment for their home gym. There were multiple things, not just the Peloton. She put all of it together where applicable. She did need to put her Peloton, but the home equipment that she did need to put together, she did. Her husband uses it almost every day. She's a huge supporter of that. She's like, "That's great. That's awesome. Keep doing that." Apparently, his grunts are so loud that from the garage, she can hear it inside the house, all doors and windows closed.
The people across the street can hear it. She went on to say, "Don't get me wrong. I am not talking about an occasional grunt that all of us make. This is like he's dying repeatedly for an hour. It is nonstop." She wanted to know, "Do you think I'm an asshole for asking him to tone it down?" Apparently, he wears headphones so he doesn't hear himself. He has no clue how loud he is. The advice that came back in was overwhelming, she's not an asshole. My favorite advice was spot on. It said, "You need to record and then play it back so he can truly hear how loud it is. It makes a difference." I thought it was funny. We haven't done one of these.
It's Peloton adjacent. I'm the opposite. I have been trying to get you to grunt more because I like your grunt. A summer drop in the boutique is upon us.
We were at one of the parks.
Know how to listen to your body.
Click To Tweet
That's what you were shopping for. You could have been spending time with family but you were shopping.
We were standing in line. That doesn't count. I bought a couple of things. I told you I was going to pair back. I mean that sincerely and I only bought one outfit, and there were a lot of cute ones. I feel like I deserve a little pat on the back or gold star. I want to take this moment to tell everyone also that I have a lot of clothes up on an eBay site that I am selling. I went through all my old Peloton stuff and they are moving very quickly. New stuff is posting every day. I've posted the link out on my Instagram. I think it went to Facebook too. If you need it, let me know because I'm too tired to remember where I put it. I'm pretty sure it's in all the places. At any rate, I think that you should give me a little kudos for only buying one outfit for the summer.
It's a step in the right direction.
Thank you.
—
Joining us is Nicole Gonzalez. Nicole, how is it going?
I'm good. How are you guys?
I'm good. I'm so glad we could make this happen. When did you first find out about Peloton?
Our friend had it and he said, "You're into fitness. I think you should get the bike." We're going to get it for Father's Day but it came a couple of months early. We've been addicted ever since.
You can tell it was a while back because the newer stories never end with, "It came early."
You said you were already into fitness. What was a fitness life like for you before Peloton?
I was always an athlete growing up. You phase out once you go to college and you phase back in after you have kids. With limited time and having an infant that did not like not being held, it was difficult. I started with Beachbody because everyone got into that P90X Craze back a long time ago and because it's 25 minutes to work, but then once I'm biking, all games were off.
Tell us about #hardCORE On The Floor. How did it come to be? Tell us what it is because there are people out there, believe it or not, that haven't heard of it because Peloton is so huge. I know it's hard to believe.
It's crazy how much it has grown. Before Peloton blew up via social media, I consider myself a second-generation or OG. Kim had posted on the official Peloton page, "Does anybody want to commit to ten minutes of core a day?" I thought that was a great idea. I instantly messaged her. We started the group and it snowballed from there. That was before a lot of the strength even came to fruition. They had some old Emma classes and some Christine, Matt and Hannah classes that were core-based but nothing strength otherwise. That's how long I've been with it.
When did the group originally get created? I know it's been a while.
July 2018.
I don't remember if I was around when you guys first started because I don't know how long into your membership that I found you. I thought it was cool because you started off by having a calendar but it was specifically how to work core into your routine because like you said, "That's all that Peloton had. There wasn't a lot else." You guys have evolved. There are whole schedules going on. Tell us about that for people who have never seen one of your calendars or schedules.
As Peloton evolves, I evolve. I consider the calendar a living document. It's meant for beginner, intermediate and advanced based on how heavy you lift and how much time you spend. I try to focus on a progressive calendar each month where we hit everything that you need to hit, including endurance and hypertrophy. As Peloton evolves, they've been more Barre, Pilates and resistance bands. They both had the arms and light weights but more so with more instructors. It's a labor of love for sure. I hope everyone has the time or the ability to hit something with it because I try to make it as easily attainable for everybody as I can, the working parent, stay-at-home parent or anybody like that.
Sometimes these groups get intense. We hear people talk about that with other groups. Sometimes there are so many things that they want you to do on top of things they want you to do that it can be overwhelming for some people.
I try to keep in a lot of ten-minute options daily so that somebody with more time can stack them. That's why the stacking feature is such a cool thing. That's why we now have used the word stack because two 10-minute classes plus a 20 there, you got a 40-minute workout. If somebody can do core one day or a twenty-minute yoga, it's available to everybody. People have asked me, "Can you put in the 30-minute classes?" It doesn't make sense at that point because it's too hard for a lot of people to spend that much time.
If you were to sum up what is the goal of your group and what you guys are trying to do, what do you feel like that would be?
I'm trying to keep it fun, keep people interested, keep our level of adherence as high as possible without making it monotonous. I don't want people to look and be like, "What do I have to look on the calendar now?" It's like, "I'm excited." People do look forward to the active recovery days because the days can be heavy but I want everyone to be excited about it. I try to keep a lot of different instructors in there because everyone has got their favorites but I want people to try other people as well because you never know what you're going to find.
That sounds like a lot of work.
I take a lot of classes.
I know somebody out there is going to ask. Do you have some certification that makes you qualified to be able to put these kinds of things together? Is it from what you've learned? Is it just self-taught? What is your knowledge level there?
I am a certified personal trainer through NASM but I haven't been this entire time. Back in 2018, I was taking classes. Quite frankly, you learn a lot if you stop and listen to people like Andy, Chase and Robin. They all know so much. If you practice what they preach, you're golden.
NASM is the one that I did mine through. I thought it was a good program and it was great. You learn a lot through that program as well. Being able to put those together, you are qualified to be able to do that. That's the answer, Nicole.
You answered it correctly.
Everyone is wanting to know a little bit about me. It has inspired me to try to get my Certification in Youth Sports because I have two daughters who I would like to get into it.
There are so many different groups doing different things and you don't always know where that stuff is coming from. Sometimes it isn't as simple as just, "Do more and you'll be more fit." It's like, "You might be more injured." It's good to know that the person behind schedule has some legit training there.
I've worked for the trainer for several years too. I also learned from him and he is great. The best way to learn about fitness is by doing. That's what I try to do.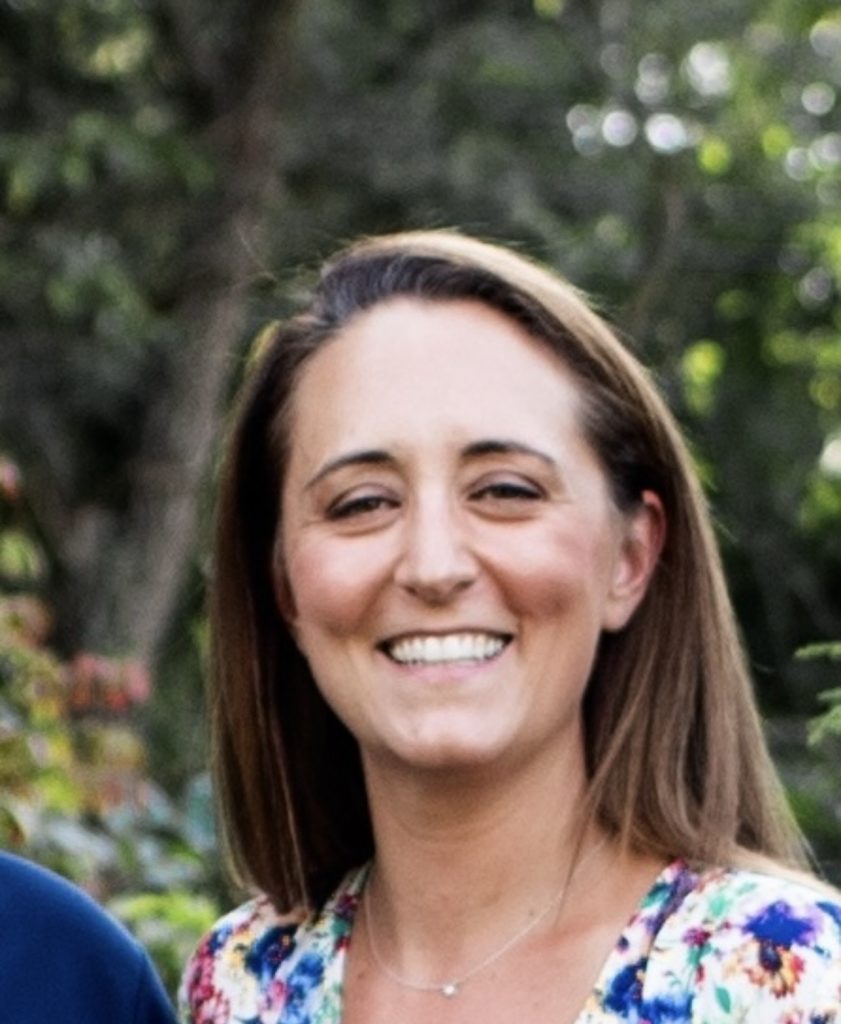 I feel like it takes a little bit to get the confidence up to feel like, "I'm ready to help other people." It might take a little bit to be like, "I'm ready to help somebody else," even if you have the knowledge to feel comfortable putting it out there for other people. That's cool that you're able to do that in a way that is easy for people to understand and that you feel comfortable with it.
Was that intimidating for you? Some people get intimidated by the idea of, "I'm going to create this thing that other people will follow." Other people, their mindset is like, "No, I got it." Which camp did you fall into?
In the beginning, I was a little nervous. Honestly, I don't do the calendar. The schedule is loosely based on what I do every day, but I spend my time researching, taking all the classes and seeing, "Can I see someone who's starting out taking this class?" I'll rate it 1 through 10 in my head and then I'll reach out to my other moderators. I'll say, "Do you guys mind taking the stack? This is what I think of it. I'm curious to see what you think of it." I do look a lot behind it because I don't want anyone to get hurt. I don't want one class to discourage people. Everyone is going to have their favorites but I can only do so much.
Do you have other people like admins or moderators beta-testing these things before they get pushed out to the general populace?
Yes, sometimes. I don't want to overload anybody. I've got my one girl, Alison, who's been with me since the beginning. I've known her since day one of the group. She's my Barre and Pilates' person. I've got Colleen, Diane and Whitney, who are my strength people. We work hard.
People don't realize how much that behind-the-scenes stuff can take up your time. Not only do you add strength to people like cycling activities but you've also added running overtime. You've also added in Power Zone training which I know is cycling but it's specific.
We try to put in what type of PZ rides belong on which day because we do get a lot of Power Zone Challenge to people. We want to make everything attainable for them because their Power Zone will get better but they should also incorporate strength. I know that it's hard. Truthfully, I've never done a Power Zone Challenge because I don't know how hard it is. That's why another member of ours, Kelsey, has helped me to incorporate the PZ Training into that because they go hand in hand. They're very important.
I feel like the Power Zone Challenges are super time-consuming. It's great that you have somebody who has done the challenge and putting that together. Ten minutes of strength doesn't sound like that much but if you're sore and you try to get on the bike the next day, it is a lot. If you're sore, then you're not going to be doing as well on the bike as you would like to be. That's going to discourage you as well. It's a big circle.
That's why we pushed the core stuff because regardless of how sore your legs are, you can usually do a sit-up or two.
How many hours does it take to put one of those calendars together?
I take 95% of the classes and I put them on the calendar. I work out 60 to 70 minutes a day, seven days a week.
Let's assume 30 hours of workouts and then how many hours on top of that of like, "This works?"
It depends. There have been times where I've written out the calendar and I was like, "This is not jiving with me." I ripped it up and threw it away. My husband and kids were like, "Mom, what are you doing? You spent so long putting that together." I was like, "I didn't feel right." Getting the calendar together can take 90 minutes. It's the calendar alone but the researching is what takes forever.
I feel like that's important to point out to people because I know as a member of the group that I've seen that people sometimes share it outside the group. I know as a labor of love that you have because I have my own labor of love. It's super frustrating when people take what you've done, do whatever they want with it and make it their own.
People do reach out to me and say, "I saw your calendar in a different group." We try to nip it in the bud. We have it as a rule. We're doing the best we can. There's not much more I can do.
Have you ever built a month's worth of classes, then there was a purge and half of them are gone now and you had to scramble?
Kind of because I would have a calendar put together and there were classes that the instructors were completely gone midway through. That was the instructor gate in 2020. It was very sad. I don't even know when they do the purges. I'm always fingers crossed that they don't do it one week into it because that would not be cool.
What did you do? Did you scramble to put in new classes?
I already substitute. It's not often. It hasn't happened too much but we did lose some quality classes that I'm sad about.
All instructors have value. When they leave, there's always going to be a gap left behind of what they do. You got to take time to fill it in. Since you're taking all of these classes, do you feel like you automatically get a balanced workout or it's like a trial and error for you to get a good workout?
It is. I consider myself advanced so that if I find that if I need to step it up in a class, I can do that. I'm not advanced in Barre and Pilates. I would never let anyone watch me do Barre because it's awful. When it comes to lifting, I know how to listen to my body. If I see a class is going downhill quickly, I'll complete it in my own time. I try to follow the calendar. The way it works is, "Monday is legs. Tuesday is arms. Wednesday is full body." I'm following in terms of that so I can stay in my own continuous mental state. Sometimes the classes are awesome and sometimes, I struggle. It is what it is. I'm human.
I feel like what you're doing is undervalued by people. What you're doing is you're adding something to Peloton workouts that is lacking and that is creating a program. I know you call it a calendar but you're programming workouts for people. It's putting it together in such a way that people can level up. That's something like just doing Peloton weights that you're not going to get unless you have the knowledge that you have. If you don't put classes together in a certain way, you're working on your arms or on full-body but you didn't do it in a thoughtful way to be able to set yourself up to improve. It's a huge value to the community.
It's periodization and understanding how to set things up in a way that maintains adherence. The hardest thing to get people to hold onto is our training program. I tried. I have a lot of friends that do it and we've had a lot of success. I'm very excited about that.
You've been at it for a while. I would think that you're getting decent engagement or you would have gotten bored and stopped. If we were still getting two downloads an episode, we would not be doing this.
We have a lot of members now. We've blown up, which is great. The pressure is on. I want to keep everyone engaged. One of the issues is with Facebook is I can only reach so many people with each post. I'm only reaching half of the 120,000 that we have. We're getting close.
When I joined your group, it was under 1,000. It was tiny. You guys have had a lot of growth.
I had to stick my husband on as moderator so he can go through everyone applying like in answering questions because I can't keep up. I would look and it would be 2,500 requests. I was like, "You like to scroll. You need to do this for me. You need to help me out." He's a good scroller.
I feel like you're missing an opportunity to monetize this. If you charge everybody $1 for one month of workouts, that's a lot of money.
That stuff is in the works. I don't know that. We'll see. Truthfully, I like to also write my own programming. When the COVID shutdown happened, I wrote off the Hardcore Kids Program, which a lot of people enjoy. I wrote a low-impact workout for the lower body that was lunge-free. For the fact, everybody out there, I don't hate lunges but I couldn't do them for six months because I had foot surgery. I wrote a workout that is very easy on the knees, feet and everything that a lot of people have started to do. I wouldn't mind providing some of my stuff, too.
Do you have an instructor of choice?
I don't have one favorite. I have my go-to's. For my HIIT rides, I love going to Sam because he's very traditional. I work on the VO2 Max and my heart rate. I've got such control over it by doing those classes. I love Selena for glutes and legs. She got this aura about her and it's not overwhelming. I love listening to Chase. He's so smart. He knows what he's doing. Adrian and Andy, you can't go wrong with the upper body with them. Those are my go-to's but I do classes with everybody.
You almost have to with what you're doing. You got to know what's out there.
How many hours have you worked out? What badge do you have so far on Peloton? How many minutes?
It was probably not as high as a lot of people in the group. I'm not going to lie. I've had to cut back on time only because we were renovating. We had moved back in with grandma and grandpas. My time is cut a little short every day. I'm over 8,000 at this point. For me, I hit 10,000 by this time in 2020 when we were shut down at home.
To give you a little tidbit here, it's May 2021. To put that in perspective, we're not even halfway through the year and she's at 8,000 minutes and was it 10,000 in 2020. That's insane.
I put the time on it. I try to lead by example. If can show people like, "I'm doing this. You can do it, too," I like to not be a hypocrite. I like to show my kids, "You can do this if you try." The little ones are always watching.
Mine watched. They let me do it and have no interest in it, but they watch.
They're aware that it's going on. Maybe one day, they'll kick in.
The kids love doing yoga. That I'll take.
That's a lifelong skill.
They walk around with their little 3-pound weight and they're like, "Where's Nicole? We're working out. We're with Peloton." I'm like, "You guys are ridiculous."
What is your leaderboard name?
I am #getter_done. I don't even know why I came up with it. I can't get rid of it. I remind myself. I'm like, "Just do it." It inspires me.
If it inspires you, that's awesome. Some people have letters and numbers. There's no inspiration there for them.
I can walk around like, "Getter done." You got to do it. I got to remember that I've tried to lead by example and I need to do it.
You've got a mantra right in your own leaderboard name.
Since you create these schedules monthly, that's an advice of sorts. Do you have advice for people who are getting their bikes?
Start with some big in our classes. Learn the ins and out of the bike. If you're starting to run, learn your body. Make sure that the way your legs and arms are moving are all in sync together because you could hurt yourself quickly. If you hurt yourself, chances are, you're not going to stick with the program. Commit, set time and say, "This is the time I'm going to spend every day for myself." Even if it's 30 minutes, you split the time in half but you've got to get the strength work in there because it will only compliment your work on the bikes, the tread as you age. That's one of the reasons I worked as hard as I do. I want to age without feeling aged. As a woman, it's your process. You want to try to keep your bones healthy and muscles strong because once you hit a certain age, you can't grow as quickly. My advice is to pick your time, cut it in half cardio, half strength and come join our group because we're very supportive of everybody.
There's not a lot of arguing over there, which can't be said for every group.
Move your body. Take care of yourself. That's all that matters.
Click To Tweet
Especially with 120,000 people, it's one thing to be like, "There's not a lot of arguing. There are 400 people in our group." That's a lot to keep everybody on an even keel.
We have great numbers. They have my back like I have their back. They're watching. They're there to help and remind people that, "This is not the place to be nasty because it's not going to be tolerated." It's home. It feels like they are your friends that you've never met. It's crazy.
Thank you so much for taking time out of your day to join us. You've talked a lot about your group. Where can they find you if they would like to follow you online if you want to be followed?
I started the Hardcore Instagram. That's where I keep my fitness life only because I like to try to keep the private stuff like my family. We're on Instagram @HCOTF2018. Facebook is #hardCORE On The Floor. You can find a ton of us in the leaderboard with #hardCORE. We started #hardCORE Dudes because everyone thought that it was mostly women in the group. I was like, "It's like seeing a guy talking to Facebook," because not a lot of men are talkative but there's a lot of them. It's like seeing a unicorn out in the wild. We're trying to get the guys more involved.
You get me who I'm talkative but I'm not on the bike.
Tom, maybe we need to get you to try the calendar ten minutes a day. You do it with Crystal.
I finally came into the Tonal. Doesn't it count for anything? I thought they would get me out of moments like this.
Do you enjoy it?
No, not at all.
I can lead the horse to water.
I'm doing it, but don't like it. I told Tonal that. They asked and I was like, "It's a great machine. I recognize that objectively," so is Peloton. Do I enjoy doing it? Absolutely not. These people who are like, "I can't wait to work out now," I'm like, "There's something wrong with you. I don't understand. You should seek counseling." No part of it does I enjoy. I'm like, "I'm doing this now and now I am done doing this. I am glad I am done."
I give you credit for doing it. That's great.
In Tonal, I did the four weeks to fat loss, which I found out that after I signed up is apparently a hard one but I lost 7 pounds in the four weeks.
His Strength Score went up 12% in four weeks, too. That's what it's all about, seeing people have that success level. It's like, "You might find it on Tonal and she finds it from her calendar. That's okay." Both of those are awesome.
As long as you know of like, "I'm cool with anything." Move your body. Take care of yourself. That's all that matters.
Thank you very much for joining us. We appreciate it. This was fun.
Thank you, guys, so much for having me.
—
That brings this episode to a close. Until next time, where can people find you besides Disney World?
People can find me on Facebook at Facebook.com/crystaldokeefe. They can find me on Twitter, Instagram, the bike and the tread @ClipOutCrystal.
You can find me on Twitter @RogerQBert or Facebook at Facebook.com/tomokeefe. You can find the show online at Facebook.com/TheClipOut. While you're there, like the page and join the group. Sign up for the newsletter at theclipout.com. That's it for this one. Thanks for tuning in. We will be back in our regular studio. That's it for this one. Thanks for tuning in. Until next time, keep pedaling and running.
Important Links:
Love the show? Subscribe, rate, review, and share!
Join The Clip Out community today: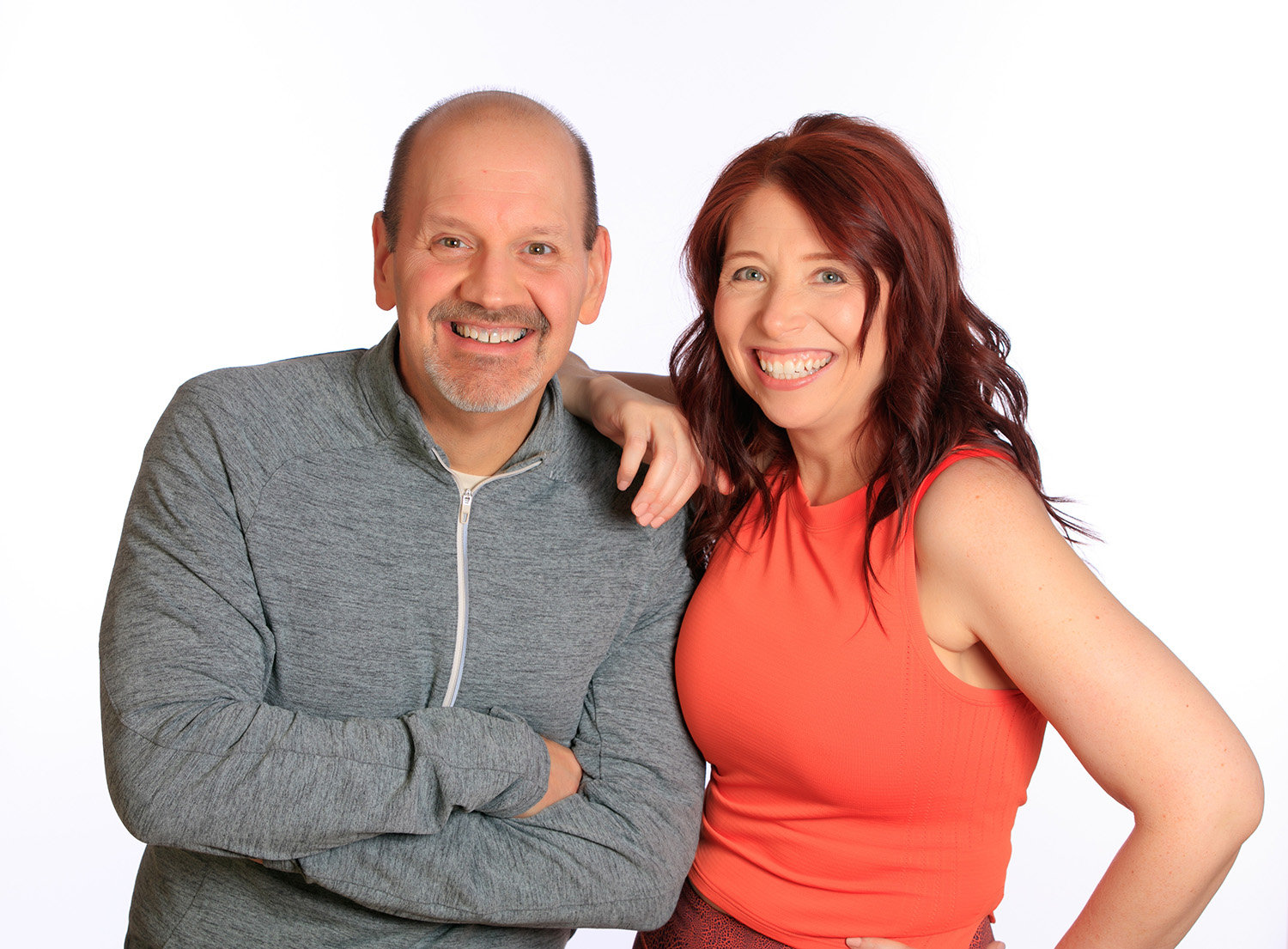 Subscribe
Keep up with all the Peloton news!