333. Peloton Row Hits Canada Plus Our Interview With Andrew Sellars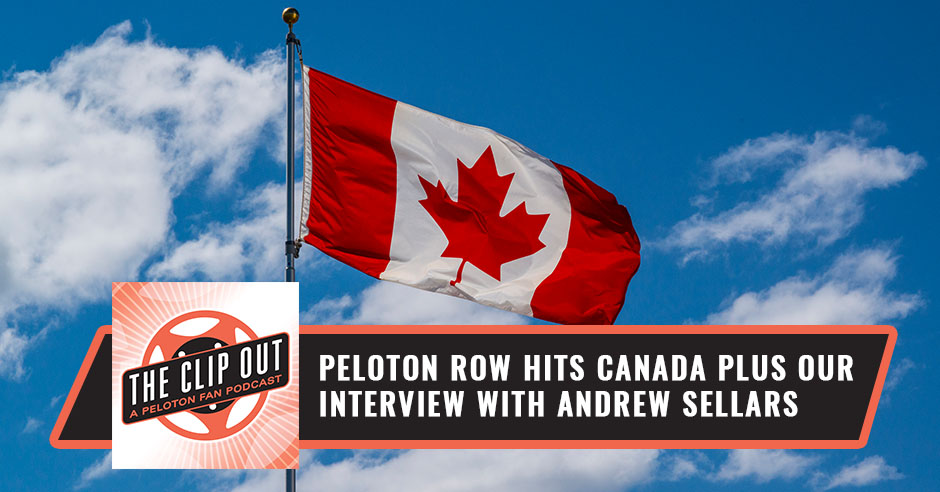 Row goes on sale in Canada.
Peloton announces limited edition bike colors.
Peloton announces first-quarter earnings call.
Ben Alldis U.S. book tour announced.
Becs Gentry to cover NYC Marathon on for ESPN.
Broadway World talked to Sam Yo.
Jenn – Improving mental toughness.
Oprah & Gayle King took a class with Jess Sims at PSNY.
The latest artist series features Ludacris.
TCO Top Five.
All this plus our interview with Andrew Sellars
—
Watch the episode here
Listen to the podcast here
Peloton Row Hits Canada Plus Our Interview With Andrew Sellars
Let's start by talking about some changes. We sent out a survey a couple of weeks ago asking people their thoughts about the show and things like that. It seemed to be that the overwhelming response is this thing has turned into the In-A-Gadda-Da-Vida of podcasts without the drum soul, and so we are working on shortening the episodes. You might have noticed over the last couple of weeks that the run times have been getting shorter. For this episode, it would be probably much shorter except the interview of the week with Andrew Sellars is pretty lengthy because he's talking about VO2. 
It's a portable VO2 tester. We'll get into all the details, but you're not going to want to miss this interview. For all the technical people out there who want to know how to track all of the things, you have to listen. It's a lot.
It's a way to do a VO2 max test in your own home instead of going to a place, and then using that data. You're going on that journey. You won't hear it in this interview, but you've already seen in your running some things that you've learned from this. This episode might still be long if you look at the runtime, but you'll notice that the front end is a lot shorter. Over the next few weeks, you will see it contracting in length, hitting just the most important aspects of what's going on in the world of Peloton because we feel like we're scaring off new people.
There are a lot of casual people at Peloton now. Not as many diehards, but we have something for you, diehards.
Don't worry. This is a compound sentence. Don't tune out. For a start, if you go back to early episodes, they were 40 minutes long and they kept growing because Peloton was doing so much stuff and they still are doing so much stuff. There were lots of things that we used to talk about all the time when an instructor was on TV, in the news, or People Magazine.
Now, that happens for multiple instructors sometimes multiple times a week. Not that we don't want to talk about that, but that's maybe not as big and exciting or has mass appeal as it used to be. We're trying to tighten up and talk about the biggest stories, and then the other stories will live over on our bonus episode at The Clip Out, which we've been doing for a while now and people seem to enjoy it. It has a little bit of a looser vibe.
It's not going to be edited. God only knows what Tom is going to say.
That's over on our Patreon, so we've made a change to our Patreon. Now it's $5, all you can eat. For the time being, the $10 tier and the $5 tier get the same thing. If you're in the $10 tier and you want to keep giving us $10, we are not proud. We'll take it. If you want to pivot to the $5 tier, absolutely. That's what it's there for. For $5, you'll get it ad-free. You'll get a weekly Clip Out. You'll get any other bonus episodes we might throw together. If we get it early, you get it early. You get all the things now for $5 a month.
If you've been on the fence and you thought about trying it, there is also a seven-day free trial.
That's a good point. I forgot about that part. If you want to give it a shot, you can sign up for it for seven days, free. If you like it, great. If not, no harm, no foul. Thanks for trying. Enjoy the regular Clip Out or the original podcast.
We're not going to be upset with you if you only listen to this episode. We get it. We understand. We just want to have something available for everybody. Quite frankly and very transparently, it is expensive to produce this show. We cannot afford to have two episodes a week. We talked about it. We tried to figure it out, but it's not in the cards right now.
Not a fully-edited produced show like this. A lot of work goes into this. It's why the audio sounds so good. That's why our volume levels are the same. It's magic. A lot goes into it. Anyway, the Patreon, if you have the means, it's a great way to support it. We're hoping more people will choose to jump on board with all the extra stuff at the lower tier. Now it's $5, all you can eat. The free tier still exists. If you want to still know about the book club and things like that, check out the free tier. That is still there and remains as such. Speaking of the book club.
I am so excited about this book. We'll talk about New York in a second, but we went to see Brian in Connecticut. We had time on the plane. We had a lot of time in airports. You'll hear more about that in the bonus episode. I ended up finishing this book. It is so enjoyable. I love it. we are going to be talking about this book on November 14th at 7:00 PM Central. Sara Goodman Confino is going to be there. I have so many questions. I want to know who was the inspiration. for Freddy because we know there was one. I have questions like that, but I want to know what everyone else is thinking. Please join us. We'd love to see you there.
It's also funny that you have finished the book and I started two days before you, and I am at the halfway point of the book.
You're almost done.
That's not almost done. That's halfway done.
You're halfway done.
I'm a very slow reader.
I am a very fast reader and you tend to spend your free moments. There's a lot of them that you choose to play games, and I choose to read on the plane. There are a lot of times you choose to be on your game and I choose to read.
If I read on a plane, I tend to fall asleep.
Like you didn't fall asleep.
I did fall asleep, but I would have slept even more had I been reading the book. It's not a reflection on the book.
That's just you.
It's any book. If I start reading on a plane, I'm out. I am also enjoying the book.
Sara Goodman Confino has written a few books. Just to be clear, we are talking about Don't Forget to Write. It is not too late to join us. Please do. All you have to do is go to Patreon.com/TheClipOut and click Join Community. It's free for everybody.
It is a quick read. Don't let me scare you because I'm the problem there, not the book. We also did go to New York. You got to go to PSNY and hang out.
I was super excited not only to get to go. I was able to get into two classes. It is possible, guys. I had to work hard, but I got it.
One of the people in this picture got off the waitlist.
Two. This went well. Kelly and Nikki are both in this picture. They are both writers for the Clip Out. It was a super special trip for us because this was Kelly's very first time in the studio ever. She's had her bike for a long time and to be able to be in person with these lovely ladies that I spend a lot of my day talking to, it was very special. I got to have a class with Denis. I was on his country ride, which was an amazing ride. I loved the music. It was so much fun. The highlight for me was getting to see Anna again. I haven't seen her since 2018. I could not believe that she remembered me. She asked about how I was after the accident. She knows a million people for her to remember that.
So many people are crossing her Instagram feed in a day.
It's not like I send these instructors messages all the time. I really don't. I try not to be that person that's all needy and needs attention. I don't do that. For her to remember that was amazing. It was also Kelly's 400th yoga. She got to celebrate that, and Nikki got a special shout-out in Denis's class because she has one of the best leaderboard names, My Sports Bra Was Stuck and Dennis got the biggest kick out of that. He was like, "Your sports bra looks okay to me. Everything looks fine." It was great.
She immediately filed a complaint with HR.
No, she didn't. That was in the pre-show. It was a great time. It was only a few hours but what a great day. I was so exhausted but in all the best ways.
I was in Connecticut at a brunch that was a complete waste of my time.
For anybody who would like all the updates and all the dishing, we have a story for you.
You can hear it for $5 a month. Anyway, what pray tell do you have in store for people?
We are going to talk about those brand-new bikes that came out. We're going to talk about how the Row is officially on sale in Canada. We have the announcement of the next earnings call that's coming out. We have a few bits of instructor news. We also have a visit from Dr. Jenn.
Dr. Jenn is back. With all the things we're talking about, I forgot to talk about the fact that Dr. Jenn is back.
We have a conversation about mental toughness. I feel like most of us need this in our lives at some level. We're going to talk about Oprah and Gayle. We're going to talk about Ludacris, and we're also going to talk about the TCO top five.
Before we get to all that, shameless plugs. Don't forget, you can find us on Apple Podcasts, Spotify, iHeart, TuneIn, and YouTube Music, even though we're not music. While you're there, be sure and follow us so you never miss an episode. Maybe leave us a review. It's super helpful. We greatly appreciate it. You can also find us on Facebook at Facebook.com/TheClipOut. While you're there, like the page and join the group. It's a great way to stay up to date on things throughout the week or interact with us if that's your jam.
You can also find us on the aforementioned Patreon, Patreon.com/TheClipOut, where for $5 a month, you get all sorts of bonus content. You get ad-free episodes. If we get them early, you get them early and all sorts of fun stuff for only $5 a month at all levels. That's your highest price tier. You can watch us on YouTube at YouTube.com/TheClipOut. You can also join our newsletter at the recently redesigned TheClipOut.com, where you will get emails and weekly reminders that we exist and why haven't you downloaded the show yet. There's all that. Let's dig in. Shall we?
We shall.
—
Peloton Row is now on sale in Canada.
It dropped on the internet and it was cheaper than we expected. It came in at $3,570 instead of $3,824, but a little birdie told me that calls have already started coming in from the Canadian showrooms. That's an introductory offer and it's going up on January 26th.
You have to be quick like a Canadian bunny. Do they have bunnies in Canada?
There are no bunnies. I don't know if they live in Canada.
If you want to get the Row for $3,570, that's American, right?
Canadian dollars.
They didn't translate this into American.
This is straight from the Canadian website.
They teased this a while back, but Peloton has announced their limited edition bike colors.
These dropped but get this, there are only a hundred of each color. Tom, if I were going to upgrade, which color would you like to see in our house?
I think I like the black one.
The ones on the screen.
I like the black one. It's so sleek.
I see what you're doing this. It's not fun.
It's very fun.
I'm going for the ocean.
Is that the teal one? I don't dig any of these colors. I guess the red one. Maybe Sammy Hagar could buy that one.
He better get to it quickly because I don't think a hundred is going to last very long.
A hundred is not a lot, but I don't know if there are going to be very many people who already have a Peloton that is like, "I'm going to swap it out for a red one."
People are talking about it. I don't know. There is no trade-in program that we have found. Just to be clear, this is only for the Bike+ and it's only $300 more.
I was about to ask if it is priced the same. It's $300 more for the paint job. Is it painted?
It is, but it's long-lasting. Somebody didn't just take a paintbrush and slap a coat of paint on it.
It's not spray paint. It's going to feel like the bike you get normally. This is going to feel red, teal, or gold. Is that what that is?
I called it sparkly sand. That's what it looks like to me. Nikki vetoed that and came up with a better version. I don't recall what she called it, but it was better than sparkly sand. If you scroll down, we can find it. Bronze gold. There you go.
I had it right. I would just like to point out that I was right and take a moment to savor this to bask in my public rightness.
I think it's fun and so far, they're still for sale. They haven't sold them yet.
I would think that if you haven't bought a bike yet and you're like, "Let me look at the colored ones," but I don't know that you're like, "That's worth $300."
Did you watch the video I sent you with the Cody thing that they did?
I watched part of it.
For people who may not have seen it, they created a video that was like the Home Shopping Network, and it's called the Peloton Shopping Network. Cody was the host of it. Do I need to say more? It was it was hilarious. It made me giggle.
That's over on our YouTube channel if you want to go check it out. Both versions because there's a long version and a short version.
It's nice that Peloton did that. They were like, "That's such a good idea."
Also, Peloton announced when their earnings call will be for quarter one of fiscal 2024.
I guess we're going back and forth because now it's on a Thursday at 8:30 in the morning, Eastern time. You know the drill. You can listen to the webcast. Just log in. It's free and stuff. We're going to give you all the details that you need to know. It's not going to be good at all. I'll go ahead and tell you that. It's going to be bad. It doesn't matter what they say based on what is happening elsewhere that we will get to, it's going to be a really bad call.
They're all bad anymore, it seems like. Even when it seems like they're telling us good things, you go, "That's good. This sounds like net positives and we're moving in the right direction," the stock market is like, "The company is on fire."
They're already in that mindset a week before. You can imagine how it's going to be when the actual numbers come out.
I would love to know what they would like to hear.
I don't know.
"We figured out a way to get the bike made for free using slave labor." Now the stock goes up.
Some of the feedback from the people was to talk about the business. This is as much into the business as I want to get to. I could sit here and give you fifteen things I think Peloton could do to make things better, but everybody out there is going to have their own list of fifteen things. Everyone who likes to grump and complain will be mad when Peloton doesn't choose the 10 to 15 things they think it should be. I'm not going to do that, but we will talk about what's going on with the earnings call.
Sounds good. After the break, we're going to talk about which instructor announced a US book tour and who got featured in Broadway World. Stick around.
—
Ben Alldis has announced a US book tour.
There are five cities that he's hitting. A few of the links have already dropped and you can go in and start buying tickets. There are a few that still have not dropped. Keep refreshing and keep looking if you are in one of the cities that we do not have a link for. He is going to be in Chicago, Illinois, Boston, Washington DC, New York City, and also New Jersey. There are going to be five different dates and it's going to be the whole week of November 13th. Also, Ben is probably going to be teaching a class while he is here. That is very exciting.
I don't feel like New Jersey should count as a fifth city on tour. If you live in New Jersey, you can get to New York. That doesn't count.
Based on the way that people talk about New Jersey versus New York, they would think that that's not true.
Becs Gentry is going to make her broadcast debut covering the New York City Marathon for ESPN.
She will be at the finish line. This is exciting because she is going to be talking to the athletes as they cross the finish line. She will be interviewing all the top-tier people, but she will be doing it throughout the day. To make this more special, Ali On The Run is going to be there too. This is the first time Ali On The Run has hosted the New York City Marathon and got to be part of ESPN. She hosted before but this time they're putting her on TV.
She starts off at the finish line and then they take her down to the finish line where she gets to hang out with Becs Gentry and some other amazing runners, and she gets to be part of the film team. That is exciting news about the instructor and past guest updates all rolled into one. We are super excited for Becs and for Ali who is handling her cancer treatment very well. We are excited to see it. We've been following that journey and she's handling it with grace.
Sam Yo, who we've been mentioned in the past, was performing in the Western version of The King and I. He got to play the King of Siam in a performance. He's been the understudy and was featured in Broadway World.
Rachel Weinberg, who is also a Peloton user, got to interview Sam. This is a great interview that she sat down for and talked to Sam all about his dream and being the first Thai actor. It's neat and exciting. Congrats to Sam for being in Broadway World. I know that Broadway means a lot to him. Thank you, Rachel, for pointing out that this article had been published.
That's like Rolling Stone but for Broadway. That's a big deal.
It is and I love this picture of him.
You can't tell it's him. Coming up after this, Dr. Jenn returns. She's going to talk to us about how to develop mental toughness. Stick around.
—
Joining us is Dr. Jenn Mann, a licensed marriage, family, and child therapist, and sports psychology consultant. You may know her from VH1's Couples Therapy With Dr. Jenn, or VH1's Family Therapy With Dr. Jenn, or her long-running radio show, the Dr. Jenn Show. She's written four bestselling books, including The Relationship Fix: Dr. Jenn's 6-Step Guide to Improving Communication, Connection and Intimacy, it's Dr. Jenn. Welcome back.
It's great to be back. Thank you for being so patient while I practice what I preach and allow myself some self-care time after the death of my mother. I appreciate you guys and it's great to be back.
We are so glad to see your smiling face again. I wanted to start with a question. It's more of a general topic. Are there certain factors that can determine mental toughness? In other words, are there things that we can do to improve our mental toughness?
There are a lot of things. If you look at history, a lot of the time, people will feel like, "If I went through trauma, somehow, I'm going to be less mentally tough." In my clinical experience, that is not the case. A lot of the time, overcoming a trauma can make someone tougher. It's important that that we look at toughness as something that we try to acquire and we look at our history as opportunities to develop our mental toughness.
First of all, if there's something from your history that is holding you back and is making you less resilient, it's very important that you go to therapy to work through that. You want to get yourself the baseline of where someone who hasn't experienced enormous trauma might be naturally by working through whatever your history is.
Typically, what I see clinically is people tend to move past that and become incredibly resilient. There's a sense that when you've been through something terrible, you have come out on top, you have managed to keep your commitments to yourself, you've managed to do your workout, you've managed to succeed in your career or whatever it is that's important to you, and you've managed to have a family that for you, that is the definition of success, we tend to value those things even more. We tend to appreciate them even more.
That's one of the first things. When it comes to resilience, we have to look at what we practice on a daily basis and how we speak to ourselves. If our practices are not those of a person who's resilient, sometimes we have to fake it till we make it. Sometimes we have to show up even when we're not feeling resilient, and that creates resilience. We also have to look at how we are to ourselves. I'm a big fan of self-talk. If we are coming at things saying, "I'm not resilient, I'm such a loser, I suck at this, or I'm terrible," that's what your vibe is going to be. That's what your energy is going to be. That is going to make you less resilient.
In a way, it's almost like strength training sometimes with trauma. It's like tearing a muscle that can grow back stronger.
That's a great analogy.
Do you think people who experienced great trauma can see realistically how tough they are? Do you think that they have a clear vision of that?
It depends on where they are in their process. The more therapy you get, the more you are able to see that you are. It also depends on what your trauma is like if you have a trauma that impacted your self-esteem in the way you see yourself. Let's say you had a parent who was highly critical and verbally abusive. What they were indoctrinating you to believe is that you are unattractive, not smart, not capable, or whatever that negative BS they were trying to make you believe.
You may have taken that on, but when you hit the point in therapy, we're able to go, "That person was pathological. I've been giving that person a lot of power that they don't deserve. That is a troubled person who is spewing their pathology onto me. I'm going to self-define. I'm going to be able to look at myself and see all of my strengths. I'm also going to be able to see my weaknesses. I'm going to be able to see them not in a way that's like I'm a piece of crap because I have that weakness. Rather, I have that weakness. How cool that I can build on that. I believe in myself and I know that I can turn my weaknesses into strengths, as Robin often talks about."
To me, that is resilience. Resilience is not having no weaknesses. Resilience is not having no trauma. Resilience is being able to bounce back after those things, being able to accurately assess without doing more harm to ourselves and growing from crappy things.
Sometimes there are some types of trauma that get internalized and make you think less of yourself. There are other sorts of trauma where it comes from more of an external source and it becomes easier to identify it as not attached to your own self-worth. If you're a POW, you went through trauma but you're not like, "The Vietnamese Army told me that I was bad." You don't bake that into your psyche in the same way that you do if your parents do that to you. They're both bad but in very different ways.
That's because there's an attachment to the parents. Unfortunately, parents can do a lot of the trauma that I end up seeing in my office. Our parents are our primary love objects. They are our first attachment and they are also our first mirrors to ourselves. A lot of the time, it's very hard for kids and even adults to be able to look back on that and say, "That's not someone who I should let define me," because it's wired into our DNA to view our parents as mirrors. They are our first love objects.
Whereas the Vietcong, not so much.
One last follow-up. Can you still develop mental toughness without a perceived trauma?
Absolutely. All people can develop resilience. If you are someone who has not experienced trauma and you feel like you're not resilient, you want to look at how you define resilience. Where are you strong in that area that maybe you didn't recognize and where are you weak? What can you do to improve on that? There are so many wonderful books about resilience and developing resilience that will give you a roadmap, depending on what specifically it is that you feel like you are lacking, but you don't have to have trauma to be resilient.
Are there people who have no trauma? I view it like a spectrum. Obviously, there are some traumas that are more intense than others, but I can't imagine anyone who's gone through life with having no sort of bad thing happen to them.
There are very few people. I don't know many of them. I've met a couple in my lifetime, but I also think that there are things that sometimes people don't recognize as being traumatic for themselves. Maybe having a parent who didn't understand you or having a narcissistic parent. Maybe they didn't beat you, but you didn't feel understood. You didn't have your emotional needs met. That can throw you off base in terms of your foundation, relationships, and love relationships.
Sometimes you don't even know why. Sometimes you aren't able to recognize it because the big sort of traumas that we think of are physical abuse, sexual abuse, emotional abuse, neglect, and that kind of stuff. There's a lot of stuff. Also, things that people aren't shocked to hear about because they're common can be traumatic. For example, growing up in a home where parents are divorced. That can be incredibly dramatic. It is traumatic for almost all children. It's very unusual to find a child who does not find that traumatic because the whole foundation of their whole family changes as a result of that.
I talk about this a lot in my book The Relationship Fix. I have a whole chapter about childhood trauma. I talk about how sometimes people don't realize something they've been through is traumatic for them and has affected them. Until you examine it, it's hard to understand it and understand how it impacts your relationships.
Thank you so much for all that. Until next time, where can people find you?
You can find me on social media @DrJennMann. I also have a website, DoctorJenn.com.
Thank you.
—
A few weeks back, Oprah was spotted at the Peloton Studios on 9/11.
It's easy to remember. We didn't know for sure. There were rumors, but it turns out that rumor was true. She was filming a 20-minute hike with Jess Sims.
Also Gayle.
I'm sorry. I thought you said Oprah and Gayle, to begin with. Oprah and Gayle filmed a hike with Jess Sims. How exciting is that? Apparently, Oprah and Gayle both loved to hike. This was the perfect workout for them.
I thought it was interesting what you pointed out about Gayle's outfit.
That is not a new Peloton outfit.
You don't say that to shame her. You say that to praise her.
I do because that shows that she loves Peloton and buys Peloton clothes on her own. She didn't just go over to the store. They didn't just hand her Peloton clothes.
They didn't give her Peloton swag to wear on the hike. She didn't just run to the store and buy something quickly because she had some. She went into the closet and picked out something that she clearly bought a while back because she digs Peloton.
I love that and Jess Sims did an amazing job handling it, being excited, and showing them the love.
How excited must everyone else in that class have been with Oprah and Gayle both there. That must have been quite a moment for the rest of the people in the class.
The rest of the people were the Oprah staffers. There were none of us regular people in that class.
They do not want to smell other people's sweat.
She's like, "You select few, I will smell."
"She's Oprah and she doesn't have to." I like the headline. Whoever came up with that, you get a burpee.
That's all Nikki.
Well done. Helper Bee Nikki has my seal of approval because she cares.
I bet she does.
—
The latest artist series features Ludacris.
People are excited about this one. People were sharing the crap out of this left and right. Every time I looked, there was more sharing.
People love Ludacris.
Not one person said, "Who?" That's great. I will be honest. I am not up on the list of Ludacris songs. He's been around a long time. I feel like if I heard the music, I'd know it.
He got to have at least 1 or 2 that even somebody like me would know.
That's what I feel like.
I just know him from Fast and Furious.
I don't even have that because I hate those movies.
I hate them too but I have to see them because of Reel Spoilers, and they're bad.
Ludacris is not bad and everyone is excited about it. I love it when we have an artist series that everybody rallies around and gets excited about. It makes me happy. For everybody who is going to be taking these classes, I want to hear which was your favorite. I want to know which person thought that was your favorite. They all have slightly different playlists.
—
Now we get to the TCO Top Five, where we put out the eagle call and ask you what your favorite classes of the week were, and then we compile them and spit them back out at you. Maybe for people who are looking for a class, there's so much to choose from. It helps them find the things that people have already vetted.
Everybody was super chatty and I loved it. Past guest Beatrice loves TV. She had her favorite foam rolling. This was from August 1st. It's a 10-minute foam rolling with Rebecca Kennedy. She says that she is attempting to get better at incorporating more foam rolling and/or stretching daily and this class felt so effective. "It's definitely going to be part of my regular routine." Good job, Beatrice.
We have the favorite Peloton ride. This came from 9/28. It was a 45-minute Power Zone EDM with Olivia Amato. Katherine took this class. She said, "I'm used to Olivia earning consistently off-the-charts difficulty ratings due to her love of out-of-the-saddle high cadences. This ride was instead more of a stay-in-the-saddle and grind ride. It was a great change of pace for Olivia fan who also loves Jess King's sweat steady rides and of course, had a great playlist to boot." That is very high praise.
We have the favorite walk plus run. This came from Jess Sims on October 19th. It was a 60-minute. This is her first ever walk plus run. Kara Grossfield said, "Hands down, Jess Sims's 60-minute walk plus run from Thursday is the best long class available." Karen Smith said, "I just did this 60-minute walk plus run. It was so good. It wasn't killer like some of her classes but still, Jess Sims is hard. Great sweat and IP. I highly recommend it." Trish Lalonde, who is one of our TCO tipsters, added about Jess's 60-minute run-walk from last Thursday, "We need more 60-minute classes. She was super motivating and having a 60-minute from mat allows you to settle into the flow of the class."
We had the favorite Peloton run. This one was from Susie Chan on October 21st. It was also a 60-minute and it was a pop run. Rebecca Allen said, "My favorite cardio class was Susie Chan's 60-minute pop run. She has the most amazing ability to make a longer class just fly by. She doesn't do it by telling a million stories or jokes. It's her superpower, but the class had an amazing playlist and the class members were so enthusiastic and Mariana Fernandez was in the class too."
Also our unstackable bootcamp. This was from October 21st. This is also from Jess Sims because it's a Saturday 60. This came from Tiffany Couts, "Jess Sims's most recent Saturday 60 was a music-based class and not as hard as her other advanced versions, but still just hard enough. I would never dream of stacking it. I usually start my Monday mornings with one of these. It's a great way to start the week and there's usually a whole bunch of people taking the most recent one at the same time with lots of high fives." How amazing. That is all. Lots of great recommendations from the community. Keep them coming. We love to hear it.
Thank you so much for the feedback. If you haven't chimed in and you're looking for a class, this is a great way to find one.
It is. Good list.
Coming up after this, we're going to talk to Andrew Sellars. He created a VO2 max portable at-home unit device thing. He says it much better than that. He'll talk to you about why that's important and how it can help improve your running fitness stuff.
There's a lot of great information here and you're going to find out why VO2 max is not necessarily the gold standard or the test you should be looking for. We're going to dig into why.
That's crazy. I have to hear why that's true.
You have the next hour to do so.
Stick around.
—
We're going to try something different. I'm going to do the the introduction. Usually it's Tom. Joining us, we have Andrew Sellars. Andrew is part of VO2 Master and we will explain what that is and why that's important, but I am super excited about this interview. I am into all the things that you guys are doing. Andrew, welcome. Thank you so much for being here.
Thank you for the invitation. It's an absolute pleasure to see you guys.
Give us a little bit of a brief intro onto what exactly VO2 Master is because people are going to hear that and they are going to be like, "VO2 max." That's what they are going to assume, but it's not.
VO2 Master is a small Canadian company. We created the first-ever wireless portable VO2 testing equipment. This is a face-worn device that allows you to measure your oxygen consumption, which is what VO2 is. It allows you to move around and be portable with it. If you remember tons of movies and anybody who is in sports physiology or exercise physiology at university has probably seen big lab equipment with hoses, tubes, wires, and masks, and watching people train on a treadmill on a stationary bike with all those tubes and wires. We took that lab-grade equipment and condensed it all down to a face-worn mask with all the information that's collected out of that mask being sent via Bluetooth to your device, a phone or a tablet, and be able to collect it and see that data live right on your phone.
You make that sound simple, but it is so cool. You guys were kind enough to send me one to try and it is amazing to be able to do that on a treadmill, row, or anything and you don't have all those wires and hoses hooked up to this big cart. I was so intimidated when I opened the box because there were a lot of things there, but it was so simple. You guys made it so easy. If I can figure it out, anyone can. I was very impressed.
That was the original vision eight years ago. It was to make it portable, affordable, and simple to use. That was the goal when we put the company together. That has been the longstanding and permanent goal of the company. It is to make it simple to use. The portability was the first challenge, to pull all those wires and cables and to make it manageable and have nothing extra other than the mask.
The second was to make it somewhat affordable. It's not as affordable as our original goal, but we are hoping to continue to bring the price down. The offering is at $6,000, which we think is affordable for clubs, gyms, and some private people. Our long-term goal is to have a user-friendly device that is in the market that allows individuals to own one without a huge hit to their pocketbook. The simple to use was the last piece of that puzzle that we were struggling all the time to improve and make it easier to use. I'm glad with your first experience with it out of the box. It was intimidating when you first opened the box, but I'm glad you found it simple. That makes me happy because that was the goal.
She was certainly intimidated when she opened the box. I have no mechanical capabilities whatsoever. When she showed it to me, I was like, "That looks like fun for you."
He walked away.
I don't need to know how much I'm breathing. I'm okay.
For folks who need a little bit of background. I interviewed you and your partner Peter over on The MetPro Method, which is a different show that I host. I was fascinated because you guys were talking all about why a VO2 max is not the most important piece of information. Coming from the world I have come through, a background of Peloton, and no real athletic ability, I am completely like, "I will try something new." I was completely surprised to hear that because that's what I have always heard is the gold standard. I would love to hear your take for this audience on why VO2 max is not the gold standard or not the best metric for everyone.
You are opening up a huge can of worms, which I love talking about. This is my passion. You are talking my love language now. VO2 max is a gold standard for certain metrics and for tracking certain information, but it's a limited piece of information. On all the testing that is done with VO2 testing equipment, the number called VO2 max is the highest amount of oxygen that the body can consume during exercise.
It's specific to the athlete. It's also specific to the exercise they are doing. It gives some indication as to where they are genetically and also where they are at in their training cycle and their training history. It's a single number at the very top end at the highest intensity possible. All of the other data on how their bodies work to get to that point happens below maximum and happens at all the different training zones.
It happens at a walking pace, jogging pace, and running pace. It happens at a marathon pace and a 10K pace. There are oxygen consumption values along that track before you get to the maximum that is fascinating to look at. The other piece of information that contributes to that is how fast you breathe, how much air you move, and how much blood flow your heart pumps out. That's the cardiovascular and cardio-respiratory dynamics that we can measure right from rest during a resting metabolic rate, which our device can do, up to maximum. We can look at that data and watch how that changes with training.
This is why as important as VO2 max is to some people, the other information is far more valuable to most people. That is because we can use that data to help assess people how their bodies are creating the energy, how they are moving through, how fast they can metabolize fuels to make energy, and how fast they can run with those fuels, and then we can look at how to train them to make them faster or make them better at walking paces, jogging paces, and running paces way below VO2 max.
Realistically, for 99% of people, it doesn't matter what their maximum value is. It matters how they are using oxygen at lower intensities. That's why it's so much for me. It's so much more fascinating to ignore the max and look at all the other data because there's a ton more data than the max number. The only reason anybody uses max number is because it's super simple and it's fairly easy to understand. It's easy to compare people and it's fun to compare.
It is and we will get into this a little more later. There are so many different protocols that you can use for different testing to get to a VO2 max. The first thing you had me do when I got the VO2 Master was try it with a few different protocols. I had vastly different VO2 max depending on what that protocol was, which was the first thing I found fascinating because I thought apples to apples.
If everybody says VO2 max is what you should be looking at, then it shouldn't matter how you get there. You are going to get there the same, but that's not true. The other thing that I found fascinating about what I learned from you is that the lower numbers, seeing how those numbers play over time are what is going to help get faster. As I have told you, Tom has heard me say this for years. If I can't get faster on my own, I have tried. I have tried every single thing out there. If this process can make me faster, it can make anybody faster because I am the slowest plotting person ever when it comes to running.
That's going to be super fun. For transparency, you and I have taken on a little bit of a fun project to see what we can do to help you get to and complete the New York Marathon in November. It's over a year away but I'm excited to think about that process and to see what we can do to put this device into reality for you, make it beneficial, and show it to the people that you connect with and your family, and try and keep it fun. Make it a fun device and a fun testing session, and help your training to improve it so that you can get through that marathon unscathed and with some pride to be able to finish such a great goal.
I'm super excited about that. I will let you jump in to give whatever information you think is most helpful for people. When I was doing the different reports or the different protocols, I found from you that because my goal is working on a marathon, this could be different for other people because it depends on what their goals are.
That's why this testing is so specific to each person, but it was like I needed to do longer tests, not just a minute at a time. If you go into a lab and you say, "Give me a VO2 max test," they are going to do a step test. It's going to be every 30 seconds or every minute, they are going to increase the speed and maybe the incline until you max. First of all, that's very humbling when you do that. Second of all, it's a very short test when you do it that way.
It depends on the person taking the test.
It's short for a reason as well. Whether you do this on a bike by wattage and go 100, 150, 200, or 250 watts or on a treadmill where you are increasing the speed or increasing the incline or rowing, you can do the same thing. You can do this in any sport. That's a repetitive sport. You start at a low intensity and you increase the intensity until you get to a maximum value.
The reason they are keeping the test short is because they don't want you too tired. If you do an hour-long test, by the time you get to your maximum, you have already done 45 minutes of steadily increasing work. You are going to be tired so you are not going to reach your maximum. What they want to do is a short warmup and then a rapid increase in intensity to try and get you up to some perceived maximum effort.
Those are called step tests and you can do a step test that takes an hour or you can do a step test that takes ten minutes and all you do is play with how long the intervals are and how fast the intensity increases. In the science literature, they are called Graded Exercise Tests, GXTs. In layman's terms, they are just step tests.
They are a good way to help you assess because you can repeat the same step test over and over again. You can use the same wattage and intervals, and you can test yourself every day, every week, every month, or every six weeks. It doesn't matter how often you test, but you can overlap those results and see yourself improving. That's what I'm hoping to be able to show you through the results of our testing. That's what we are going to be using to assess your performance improvements in training.
The only test that matters to you is how you do in the marathon next year, but we don't want to wait until next year to see if the training that you are doing is working. We should be able to test that and we should be able to test it regularly enough that you can have confidence that you are improving. You don't need to wait until next year to find out if you have done all the work that you need to do. These graded exercise tests or step tests, I'm going to suggest we do them every 4 to 6 weeks. You can do them every day.
When we coach high-performance athletes, we quite often start every training session with a step test. We don't go to the maximum. We just do the first five steps and if we do them as 3-minute steps, that's a 15-minute warmup. In that warmup, we are now collecting data to see whether their body has recovered from the previous workout and is ready to do the next set of challenges that we are going to put to them to help them train.
I can't understate the value of the step test. This is your ability in training to look at how your body is responding to the intensity that you are setting and to see how your body reacted to previous training and how it has on the day that you are doing the step test, how has it recovered from the sleep that you have done and the fuel that you have taken in. All of the stresses in your life come down back into your exercise to see how your body responds to those intensities.
One of the things I found so fascinating was when you were looking over the first few that I did, you could see whenever I had a not-rested day. After I'd been working out five days in a row, you were like, "This one is not as well-rested." You could point to exactly where it was. It was so fascinating because it was true.
I had done that workout and I was like, "I was tired. I wasn't feeling it. I couldn't keep my heart rate down," and you could point to it exactly. The other thing that fascinated me was that it looked like I would get anxious every time I increased the step because my heart rate would go up, and that was fascinating too because I do that. I get anxious. I'm like, "I got to go up the intensity. This is going to be hard," and I get all nervous about it.
Maybe we should pull up a couple of those, share them, and take a few minutes to talk about them.
I'd love that. That'd be great.
I'm interested to know. I don't fully understand what exactly you're measuring. Is it the quality of the oxygen? Is it how fast she's breathing? I don't understand.
This is the first test you did. This is straight out of the box. You are putting the mask on. Hit and go. I gave you a couple of little challenges. You were going to do one-minute steps starting at a low intensity and getting faster and faster on the treadmill. I told you. You didn't need to go to max. You could stop whenever you wanted. This is the test that you did.
This is a summary page and we will come back to this. This is a visual representation of what you did. You warmed up at a steady intensity that turned out to be 100 watts over here. You went up every minute. You did a 10-watt increment and you can see you did about 12 steps. At the top here, you hit 220 or 230 watts. You were doing it on a Peloton treadmill, so you were able to see watts and you set the treadmill to determine how to increase that.
There are a couple of things that were interesting about that. First of all, it's great that you can use watts on a treadmill because then it doesn't matter what the angle is and it will adjust your speed and your incline to keep the wattage where you want it. The challenge with that is that it's changing the incline and the speed at different things and so it's not going to be consistent each time. We will talk about that another time, but that was the test you did. 100 watts going up to somewhere about 220 watts. Every minute, it's getting harder.
The question that was on the table was what are we recording? What the mask records is this data down here. There's a whole funky name for short. This is tidal volumes. This is how big a breath you take. With each breath you take, we measure how big that breath is. We record it in liter and you can see that number here.
You can see roughly the yellow line. You are roughly breathing about 1 liter of breath and you can see there's lots of variability to how big a breath you take. We also measure how fast you breathe. That's a respiratory frequency. That's your breathing rate. Like a heart rate, it's your breathing. It's how fast you are breathing.
You can see those numbers here. You are starting somewhere above twenty and have lots of variability. Sometimes down as low as 15 and sometimes as high as 25. It bounces around but it sits around 20. As you start getting higher intensity, your breathing rate increases and so does the tidal volume. You start breathing deeper and you start breathing faster.
Those two numbers together, if you take how fast you breathe and how big a breath you take and you multiply those together, you get how much total you breathe. That's ventilation and that's the start green line. Light blue times yellow equals green and this number is given over here. When you are breathing 1 liter per breath and you are breathing 20 breaths a minute, you get a ventilation of 20 liters per minute. That's the value.
You can see what happens. Interestingly enough for you, your ventilation stays relatively stable. Even though you are increasing intensity, your breathing stays stable for a period of time and then it starts to jump up. From this point on, there's a pretty steady increase in ventilation. This is you breathing faster and faster, deeper and deeper until you get to that overwhelming feeling where you are panic breathing and you can't go any faster.
For you on this day, this was your maximum effort. You're like, "I can't even do it." You can see that you only did about 30 seconds of that last one, and then you called it quits. You are like, "I'm done. I'm turning this thing off," and you went back down to 100 watts. At that speed, you are probably walking and you walk it off, and you walk for another five minutes.
You can see your breathing slowly comes down or it comes down quite quickly. Your breathing comes back down and then hits a baseline that's pretty similar to where you were before you started. This is the respiratory data that the VO2 Master collects. Within the cell of the VO2 Master, we can also measure all that breathing data. We can pull out how much oxygen you are consuming.
It's a super simple measurement that's underlying the complex things that are going on in your body. All we do is measure how much air you are breathing in and we know that air that you breathe in because we calibrate it. It sits at about 21% oxygen. What you breathe in is not 100% oxygen. The air that you breathe is approximately 21%. It changes with altitude and it changes with where you are living in the world. It's still roughly 21%.
It doesn't change a whole lot from that but it does change, and that's why we calibrated each time you breathe that air in. You use some of that oxygen. Our bodies are not efficient so we breathe out about 18% or 19% at rest. We breathe in 21% and breathe out 18% or 19%. You are only using 2% of what you are given.
That value or the amount that you have breathed times the difference in what you breathe in versus what you breathe out is the option you have consumed. This graph shows your heart rate and your oxygen consumption. They pattern fairly similarly. There's more of a split at the top which has physiologic reasons to it. For you, just like your heart rate increases with intensity, so does your oxygen consumption. The harder you work, the more oxygen you consume to produce that energy and to meet the demands of that treadmill that's running at a certain speed until you reach a max. For you, on this day is your VO2 max right there just before you stop and start walking again.
The harder you work, the more oxygen you consume to produce that energy to meet the demands of that treadmill that's running at a certain speed until you reach a max.
Click To Tweet
I was like, "I'm done."
There's a lot of information in there. This is what we will spend some time on as we are reviewing data in the future. This is what we will look at and this is what we will be looking at to see what's happening with your body at different intensities.
Now that you have this information of like, "Here's how you are breathing and when," now what? What do you do with all that?
This is the fun part and this is where a lot of people will go to a testing center or a lab. This is what we are trying to make easier for people to help them. We are starting to incorporate some AI tools and stuff to help so that this printout will give you and you can already see on this printout. These lines. These VT1, VT2, and VO2 max. Historically, VO2 max was the number that everybody recorded and cared about because it was a simple number. If I go back up to the first page, it tells you your VO2 max tested on that day doing that particular protocol was 31. I hate doing this but it ranks you somewhere along here.
Other reports get worse. It's okay.
I thought it was interesting that when you are gauging the quality they do like the top and the superior, I thought having the very end be suck was a bit much.
It does not say suck.
I did want to change these words. I'm going to apologize because this is our company's response to what people have requested. For me, VO2 max isn't important but this is what the majority of the population uses a grade. These parts over here are much more interesting, so we will move away from this but this is your VO2 max score compared to the general population. Most people who are tested historically were university athletes who are already on some sort of varsity team. The data was always skewed way up here because you have already self-selected for young healthy individuals who are competitive athletes.
I would think that people who aren't concerned about health and fitness are not taking this test. The people that are going to bring the number down on the low end are always going to opt out.
Fascinating enough, there is data now coming out as we have started to make testing more available to more people. There is some very good literature showing that VO2 max is closely associated with all causes of mortality. It means the higher your VO2 max, the more likely you are going to survive incidents of stress.
The higher your VO2 max, the more likely you are going to survive incidents of stress.
Click To Tweet
The lower your VO2 max is, the more likely you are going to die from cardiovascular and respiratory diseases. As you said, we haven't tested people down here because what you did was a hard test. Getting on a treadmill and walking until you can't walk any faster, then you start running, or until you can't run any faster and you are breathing so hard you can barely survive. That's a hard test.
We don't do that for medical patients, but you can do using some mathematical formulas. You can test people and test what their oxygen consumption is at modern intensities, and extrapolate that to what they would be able to do at their maximum if you wanted to push them. There are dangers to testing maximally unhealthy patients. We don't do that.
We do test them at rest and we do test them up to some strict guidelines. Some of that research is being done at Duke University using our device. They are looking at congestive heart failure patients and COPD patients and looking at how they can improve their VO2 max because improving their VO2 max has a correlation to improving their longevity and their life.
There's fascinating research coming out partly. It wasn't done before because it was so expensive to do it. You had to take these people to a lab and hook them all up to fancy equipment in the lab. Now we can take the mask around and put it on someone at their bedside. You can have them on little footsteps at the side of the bed and they can do tests in the hospital.
Our device isn't medically graded yet, but that's something that we are working on in the future and it's being tested in the medical setting for exactly doing those exact tests to look at what happens to people whose VO2 max or they are presumed or extrapolated maxes are down here in that very low end. You are right. This scale is skewed because this is historically the people that we were testing.
The idea is that if you can get your VO2 max higher, it increases your longevity or to survive medical stress events. Is it as simple as you make sure people in certain settings get more oxygen? Beyond the exercise, could you put an oxygen mask on more people? Would that get them over the hump? I'm always looking for shortcuts.
If you can get your VO2 max higher, it increases your longevity.
Click To Tweet
There have been studies done on what happens if you give people supplemental oxygen. They perform better. If you want to perform better during your test if you were supplemental oxygen, you will perform better and you will have a higher number.
I didn't mean necessarily during the test. I meant that if you are an elderly person who has congestive heart failure, they give people oxygen.
That's exactly why they do it because your body is so fundamentally driven by oxygen demands that giving people who are at the end of life oxygen helps them survive and helps them get through their days. The typical people we see other people with bad lungs so they don't have the ability to move oxygen from the environment into their bodies. They are given supplemental oxygen to help them with that process to drive the oxygen inside to provide enough oxygen for their cells.
Your body is so fundamentally driven by oxygen.
Click To Tweet
Does that mean that maybe we should be giving people oxygen sooner or in different settings that would make them survive other things that maybe aren't initially linked to oxygen? If your lungs are doing badly, it's pretty obvious to give somebody oxygen. If there's something else going on, this may be upping your oxygen.
Solve all the world's problems, Andrew.
My solution to solving the world's problems is having people exercise. You are way better off training the system to deal with the oxygen you have than giving the system more oxygen and allowing the system to continue being broken. That's what you are doing. If you supplement with oxygen, you are telling the system that it's okay as it is. We will just give you more oxygen to help you survive.
You are helping in the short term but you are making it weaker in the long term because your body is like, "I don't need to do that. You are going to give it to me."
That's why endurance exercise is such a huge benefit to every human being. We were all built to move and we all have the innate ability to improve that system that helps us survive, the cardiovascular and cardiorespiratory system. The heart is a muscle, it only develops from exercise. When you put that muscle under small amounts of stress every day, it builds strength and builds size.
Endurance exercise is such a huge benefit to every human being. We were all built to move and we all have the innate ability to improve that system that helps us survive.
Click To Tweet
Like any other muscle in the body, the heart can get stronger and get bigger in a healthy way. The respiratory system is the same way. The way you breathe is challenged and improves with training with challenges. We weren't built to sit in chairs and sit in offices and not move. We were built to move and our system degrades over time when we don't move.
That's why anything that you do to improve your ability to keep moving every day is so vitally important to long-term health, and survival is moving. The worst thing you can do is to sit and do nothing. Unfortunately, in North America, that's what most of us do. We sit and do nothing all day. We need to be out moving all day, and that would be a much healthier way to address our systemic problems than supplementing with oxygen, but I like the way you think.
We were built to move. Our system degrades over time when we don't move.
Click To Tweet
What's the easiest way for me to live longer? What can I do with the least amount of effort?
We have this debate while we are walking together. That's the best way to do it.
If her goal is to get faster, what specifically does she do that this helps guide?
The first page of this report is a summary of all the things I showed you. This side of the numbers is all your maximum value. We talked about how big a breath you took and your biggest breath is 2 liters for breath. The fastest you breathed was 41 breaths a minute. When you multiply those together, you get this number here. Ventilation, 82.
Those are your maximum values. That was your maximum heart rate, 167. Your maximum power, we said you did that 30 seconds at that top level, is 230 watts. If she was only worried about running fast for short distances, these numbers would be at her upper limit of what she can do. Those are going to change over time and this is why VO2 max is used so much. It's because if we see a change in this, it's the ceiling of how high she can go at that top and it's super simple.
If six weeks from now she gets a VO2 max of 33, we can say, "She improved by two," and that's fantastic. She's moved slowly up this line up here. We can get her towards fair, good, and maybe even excellent over the next 6 or 12 months. Our dream goal is to be somewhere up here, to move this from this ranking here towards this ranking here.
There is some evidence that VO2 max is associated with marathon times. It's more closely associated with 5K and 10K times, but there is some correlation that you are being hindered. If your VO2 max is down here, there is going to be a tighter limit to how fast you can move over a long distance of time. More importantly, it is what happens at these lower intensities.
Realistically, VT1 and VT2 are fancy terms for Ventilatory Thresholds 1 and 2. Ventilatory thresholds are breathing thresholds that you will feel. If you are doing a slow-step test and you pay attention to how you are breathing, you can feel these. Below VT1 is very controlled easy breathing. That's how you are breathing now when you are sitting and having a conversation. It's how you would breathe when you are doing an easy stroll walking pace. As you start to exercise and you start to breathe faster and harder, you will start to feel a need to breathe that little bit. As soon as you hit that, that's called your VT1. It's moving from a very easy breathing pattern to a slightly more challenging pace.
This is where you can still speak in a long sentence but it becomes a little bit more conscious. You have to take a deep breath to be able to speak in a sentence. That's the easiest way to talk about what VT1 is. As you get faster and harder and you are moving, VT2 is now the point that you have been breathing for as the step test increases for the next few minutes. You get to a point where it becomes challenging. You wouldn't be able to hold a long sentence. You might be struggling to get a couple of words out before you have to take the next breath. That's your VT2. These are calculated based on all this data here in the background. Our algorithm figures out where your VT1 and VT2 are based on looking at this.
You can see this because there's your ventilation and before you increase your ventilation there's your VT1. This is easy breathing. Starting to get a little bit harder and you haven't quite reacted yet, but the algorithm has figured out that you have hit your VT1 at that intensity. Now you start to breathe faster and harder, and then you get to this VT2 and now you are almost losing control of how you can coordinate your breathing and that's your VT2.
These numbers correspond very tightly to what you can do in long-term athletics. If you go over this threshold of VT2 and you are getting close to your VO2 max, that's a very time-limited duration that you could sustain. You know that because if I set you at 200 watts on the treadmill and said, "Go for as long as you can," realistically, at this point in your training, 2 or 3 minutes.
That's super easy to see from the data. I know that anybody I push over VT2, 2 to 3 minutes. If they are super motivated and they have a ton of people cheering for them, they might be able to last 3 to 5 minutes. After that, they are going to be uncomfortable and they are going to want to slow the treadmill down.
Below VT2 is the sustainable effort. It's hard and the closer you get to that threshold, the harder it's going to be. If I take you below 200 watts and 190, it's going to be hard for you because you are below your threshold. This might be the pace that you could run your 3K or 5K, and some people with good training can sustain that effort for 10K and even for elite athletes, a half marathon.
This again comes down to how you train the body for the event you are doing to be able to sustain this. What these people need is they need the ability to breathe deep and fast for the duration of their event. Those world record pacers for the half marathons who are running a half marathon now in under an hour can hold this intensity for them, which is crazy because it's faster than a four-minute mile pace for an hour. It's shocking.
The further we move down below the threshold, the easier it is going to be to sustain that. This pace down here for you is going to be your 10K pace. Somewhere down in here. This pace down here is sustainable forever. You can walk forever. There's no challenge to this. When you get close to this VT1, there is a little bit of a challenge for you. It may end up being that that threshold becomes where your marathon pace is sustainable.
As soon as you get over that VT1, you are going to start pushing your respiratory system to the point that you might not be able to sustain it for the whole duration of the marathon. For you, we are talking about four and a half hours. It's a long time to be moving. These thresholds are going to be indicators of what you can potentially do for those long durations.
Now we talk about that's roughly where you are at right now. How do we make you better? We try different training methods to improve these numbers and push these thresholds up this way so that you can do higher intensities without challenging your respiratory system. That's how we are going to know whether the training is working or not because we will be able to see it in these numbers.
It's fascinating that you can see. I will let you get into as much as you want to, but it also was fascinating. My particular thing was that I don't train at a nice slow rate on the lower end of things, and so that was something I needed to focus on. It's funny how hard and humbling that is to do.
This is a big challenge, especially since we have talked a little bit about the Peloton history and things and how the majority of people who do Peloton are committed to that super high intensity and relatively short duration of 45 minutes to 1 hour because that's what they can squeeze into their work days, their family lives, and all the other craziness in their worlds.
That 45 minutes to 1 hour is great training and it's great exercise. If you are training for a half marathon, a marathon, or a Gran Fondo for cyclists that are going to last 4 or 5 hours, those hour-long intensity sessions are probably higher intensity than you need and not long enough to generate the changes to your body that we need to be able to help support you for that 3 and 4-hour event.
That's exactly what happens to people. This is your heart rate and your VO2 curve. We will go back to this quickly because what happens is this is your walking pace. These first couple of steps were walking and then I call these wagging paces or half walking, half jogging. You don't know what feels better. You can either do a brisk walk or a slow jog but it feels uncomfortable, and then you get into a jogging pace and you are like, "This feels better," and now I'm into a running pace.
Everything after this, you can't try and walk it. It's running. You have this fascinating curve and it happened in all of your tests. Exactly the same thing happened. You have this heart rate that's stable and slow during your warmup. You can see your heart rate drift up and down a little bit, and then it starts to climb as the steps go up. It climbs slowly until it gets to here, and then there's this rapid increase in heart rate.
Despite having these steady steps increase in intensity, your heart rate dramatically increases. This is where you went from walking to running. With these intensities here, you are super inefficient. You are efficient walking. The reason walking is so successful for people is because it uses very little energy. You always have one foot on the ground and that transfer of weight is super efficient because you don't have to bound. You don't have to use any elastic energy. All the other things that happen with jogging are taken away, and you have this good efficiency walking. If you want to go a long distance, the best thing to do is walk.
As soon as you start jogging, you start requiring a ton of more energy. That's why most people can't run. That's why marathon runs have become so popular because it's a huge challenge. It's because we have gone from the super easy sustainable method of moving, which is walking to a much more challenging way of moving, which is running.
The fascinating thing about marathons is that you can train for decades and decades and still get better and better. We see this all the time in world records being dropped by 50, 60, and 70-year-olds. There's a new world record by a 70-year-old who's running well under 3 hours for his marathon at 70. That is an indication that the changes that happen to help you become a more efficient runner, you can do for 10, 20, or 30 years.
The fascinating thing about marathons is that you can train for decades and decades and still get better and better.
Click To Tweet
This is why it makes it so much more enjoyable for athletes. They can start running at whatever age they are and they can continue to improve for 10 or 20 years. You don't see track athletes starting training at 50 because you can only get faster at 100 meters for a couple of years maybe, and then you have maxed out what you can potentially do, but you can't max out what you can do at a marathon until you have trained at it for 10 or 20 years.
That sets me up perfectly for the next question, and this is probably the last question that we have time for. What exactly should my long-term goals be? You are saying I can do this New York City marathon. You have confidence. I can do that and I could walk it because I walk 21 miles. I know I can do it, but you are saying that I can run this whole thing.
That was the fun goal. The specific answer for you because we haven't done enough tests to know how fast you can run a marathon or jog a marathon, but the goal should be to run a marathon. That's the first goal because it is something that you said would light you up. I said, "Choose a goal that's going to light you up." You said, "New York Marathon 2024." I said, "If that lights you up, then that's all that matters."
Choose a goal that lights you up and your goal is to run a marathon. I said, "Are we running it?" You said, "I finished a marathon but I had to walk the whole thing." Our goal is to run a marathon. That's fantastic. It's aspirational and inspirational. It's super fun to be able to work with. Right now, I can tell you. I know from this data that you could walk a marathon.
That is not a problem for you. You are super efficient and you have enough VO2 max and you have enough ability to breathe and you can move a marathon. That's not a problem for you. The question is how fast can you do it? Can we get you to the point where this loss of efficiency right around here at this 150 or 160 watts where you start jogging? Can I help you make this intensity sustainable for 4 or 5 hours or however long you need?
Some of that will depend on how hilly the course is or all the other pieces. I know you can do this and this is your VT1. I know you can do this for hours but right now, that's at a walking pace. In training, our goal is going to be to move your VT1, your Ventilatory Threshold 1. That level that you can sustain easy breathing up to this jogging pace, and if I can match that and if I can get your easy breathing to a jogging pace, I will be able to confidently say that I have confidence that you can run a marathon for the whole time. That's the simple thing that we are going to do. How we are going to get there might be complicated and it's going to take time, but the goal is to move this threshold up to a jogging pace.
I look forward to seeing us do that. I am super excited about it. For a little bit of background for folks, you have had me focusing on a lower intensity. I have been trying to keep my heart rate around 140 and doing an hour-long workout. It's been a walk-jog, depending on if it's hilly, 4 to 5 times a week. I tested three times, but since we were gone, I haven't tested again. I will say that last week, I felt like it was easier when I was out. I got further without having to walk on my usual route. I thought that was encouraging
Maybe that's what we will talk about next time, and I will tell people quickly how we pulled out those numbers. Those numbers aren't just pulled out of nowhere. Here's the heart rate at 140 and if you go across here, it hits this red line about halfway between your Ventilatory Threshold 1 and your Ventilatory Threshold 2. It's also the pace that you started to become somewhat less rapidly increasing your heart rate.
You rapidly increased your heart rate from 120 to 140 and then it started to settle a little bit before it started to get too hard. It was in the mid-range between VT1 and VT2, and it was a jog pace on flat ground. I knew it was sustainable from a breathing pattern for a period of time. I didn't know how long you'd be able to sustain that, but it would be sustainable.
It was also interestingly enough, a little bit of a plateau over what your ventilation was. When you were breathing, you had this long, steady, and stable breathing pattern, then you had an increase and then it flattened again. That's that same intensity at a heart rate of 140. It's right here. Your breathing wasn't too fast, it was breathing about 30 breaths a minute, and we are going to start working on that.
We are going to work on getting you faster at this pace by training in that range and making you feel more comfortable there. The next step is we are going to start focusing on how you are breathing to get that intensity. That's going to be the fun part of using the VO2 Master to not test where you are at the max but to look and help you give you feedback on how you are breathing at that intensity.
In one of the training sessions that you are going to do coming up, you are going to wear the monitor and you are going to look at the numbers while you are running at this pace. You are going to see how fast and how deep you are breathing. The last time you were here, you were breathing 2 liters per breath and 30 breaths a minute. I want you to start breathing 2.5 liters per breath, and 25 breaths a minute. You are going to start slowing your breathing down even though you are running at the same pace by taking slightly deeper breaths.
I can't wait to do more. Andrew, thank you so much for doing this, for all of it, the explanation, and for taking all of your very valuable time. You are a very busy man. Not only does he do this. He's an anesthesiologist during the day. You are a very busy man and we appreciate your time so much.
It's fun to do this and be on this journey with you. I'm looking forward to more conversations.
Me too. Thank you so much.
Thank you.
—
That brings this episode to a close. I know we said we were trying to make this shorter but we ended up landing on one with a very long interview. You will notice in the weeks ahead that they start to contract. Until next time, where can people find you?
People can find me on Facebook at Facebook.com/crystaldokeefe. They can find me on all social media and of course, the Peloton platform @ClipOutCrystal.
You can find me on Twitter @RogerQBert or on Facebook at Facebook.com/tomokeefe. You can find the show online on Facebook.com/TheClipOut. While you're there, like the page and join the group. Don't forget our Patreon. Now $5 a month gets you everything ad-free episodes, early releases, and The Clip Oubt for only $5 a month. It helps pay for fancy microphones that don't sound like crap. That's it for this one. Thanks for tuning in. Until next time, keep pedaling and running and rowing.
Important Links
Love the show? Subscribe, rate, review, and share! https://www.theclipout.com/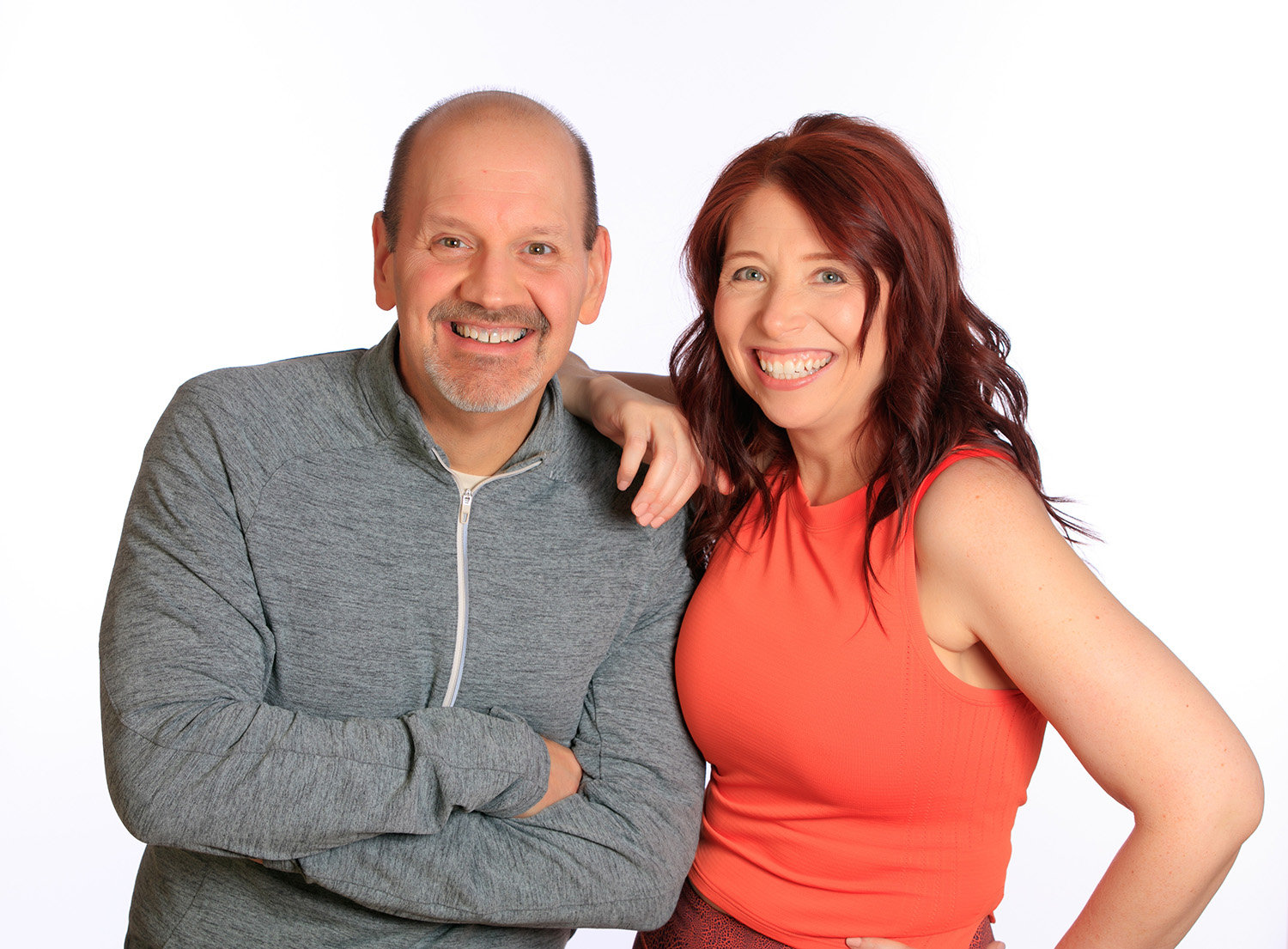 Subscribe
Keep up with all the Peloton news!