332. Peloton Announces Partnership With NBA & WNBA Plus Our Interview With Anna Roisman!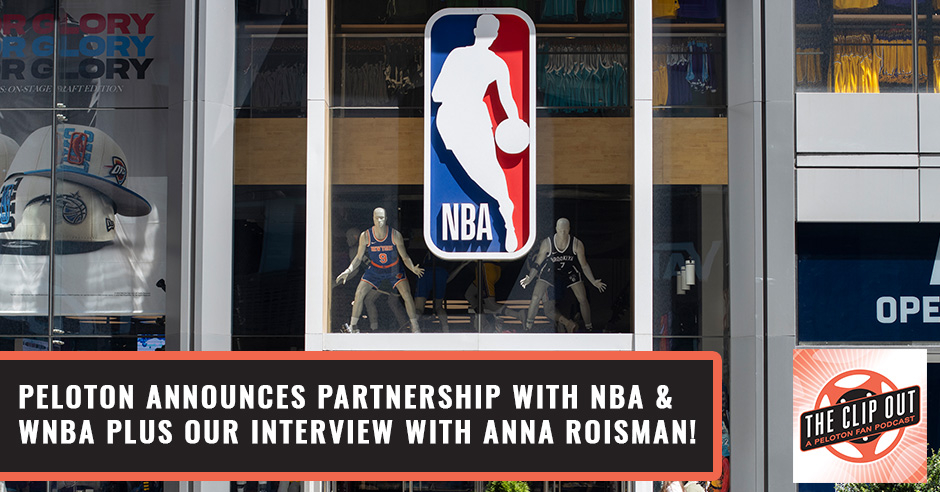 Peloton partners with NBA & WNBA.
Peloton expands into Austria.
What Canadians can expect to pay for the Row.
The app has two new updates.
You can now start a workout from your Wear OS watch.
Cody Rigsby joins the cast of Disney+'s "Monsters, Inc." sequel series.
Susie Chan joins the ranks of instructor authors.
Mariana Fernandez featured in San Diego Times.
People Magazine spotlights Camila Ramon.
Angelo has healthy lunch tips for school.
DJ John Michael was hanging out with Billy Porter.
Yahoo writes about CLMBR "avoiding mistakes of Peloton."
Scott Jenkins became the first British person to complete the Triple Crown.
Carey Socol completes 70th marathon and makes the front page of Detroit Free Press.
The latest artist series features Craig David.
The Halloween Challenge is here.
Two new split training programs have dropped.
Peloton instructors celebrate Black History Month (UK).
TCO Top Five.
Birthdays – Matt Wilpers (10/24), Emma Lovewell (10/25)
All this plus our interview with Anna Roisman!
—
Watch the episode here
Listen to the podcast here
Peloton Announces Partnership With NBA & WNBA Plus Our Interview With Anna Roisman!
It's been a busy week. We're getting ready to go out of town for parents' weekend. I say we jump right in. Before we do, we want to take a moment to remind everybody about the book club. 
Our second meeting is coming up a November 14th. The book we are going to read for November is called Don't Forget to Write by Sara Goodman Confino. I am super excited about the fact that she is going to be joining us for this book club. I reached out to her. She was like, "Okay."
It's not like she agreed and then we were like, "We will pick your book." We spun the wheel and picked the book. We're like, "I guess we could ask. Maybe we'll get lucky," and we got lucky.
That's two for two. Let's see how long we can keep the streak alive.
Up next is Hugh Howey.
He's not a Peloton person.
He is a Peloton person.
Why is he not on our list, Tom? Why did you not tell me this when we were making the list?
I said it in the book club meeting. I was like, "Hugh Howey has a Peloton."
You didn't tell me to add it to the list.
He wrote Wool, which turn into the Silo series on Apple TV. Those books are crazy good.
Let's reach out to him.
I have to find a contact, but I'm not opposed.
In the meantime, let's read Sarah Confino's book. I am enjoying it. I read a bunch last night when I couldn't sleep. I am all caught up on chapters 1 through 21 this week. They are tiny chapters. They go fast. Don't let that number scare you.
I'm on chapter 8.
You've only read for a few minutes.
I started two days before you. You're such a fast reader. I am not a fast reader. I'm very good at reading comprehension, but I read very slowly.
You remember it. Not only do you have good comprehension. You have good retention. Ask me in two months what this book was about and I will have nothing. It's not just this book. It's any book.
She will be like, "We had her on the show?"
Even though I loved it, one of my favorite books I've ever read, "Tell me what it's about," I can give you broad-stroke details. That's going to be tough.
We're very excited that she's going to join us in the book club. We would love to have you. You can get all the information for that at our Patreon, Patreon.com/TheClipOut. This is available to all comers, even free members. We have free levels where you get things. This is one of the things you get so don't feel like you have to give us money, join, sign up for anything, or provide your credit card number. This is the free level. It's easy peasy. Come on over. We would love to have you. Other than that, what pray tell do you have in store for people?
We are going to talk about this brand-new partnership that Peloton dropped. We're going to talk about their expansion in Austria and what's going on in Canada. There are things happening everywhere. We have a bunch of content updates, new drops, and the app. We have some instructor news. We have a visit from Angelo. We're going to talk about healthy lunch tips for school. We have some celebrity news and competitor news. We have a couple of past guest updates as well.
Before we get to all that, shameless plugs. Don't forget, we're available on Apple Podcasts, Spotify, Google Podcasts, iHeart. Sorry, YouTube Music. My apologies, YouTube Music. You can find us in any of those places. While you're there, be sure and follow us so you never miss an episode. Maybe leave us a review. It's super helpful. We greatly appreciate it.
You can find us on the aforementioned Patreon, Patreon.com/TheClipOut, where if you sign up for the paid level, you can get these episodes ad-free. If we get them early, you get them early. You also get bonus content. The episodes have gotten longer. We're trying to get them shorter. We have things that had to be clipped out, so you can sign up and get the bonus episode called The Clip Out. Those have been running for like 25 to 30 minutes of extra content.
You can also find us on Facebook, Facebook.com/TheClipOut. While you're there, like the page and join the group. You can watch these on YouTube, YouTube.com/TheClipOut. Sign up for our newsletter at TheClipOut.com. Also, big thanks to everyone who took the survey that we sent out. You're currently digesting that information and figuring out things we might want to tweak moving forward, but it's super helpful.
If people are like, "What survey?" You only got it if you were in two places. One is in our newsletter or two, the Facebook Clip Out group. Those are the places that got it. If you aren't in one of those, that's why you didn't see it. We had a ton of responses. Thank you.
We are super excited about the information. It's very helpful. Also, we talk about Patreon. A lot of that money goes for all the articles and stuff that we're constantly pumping out. We try to give some sort of compensation to the writers. Are they getting paid what they're worth? Absolutely not, but we try to do something to make it a little bit worthwhile. I know it's it's a hobby for most but we also don't want to completely take advantage of it. If you're wondering where that money goes, that's part of what it goes to fund.
Just to be clear. It's all going to that.
It also goes on things like these fancy mics so we don't sound like we're talking into an iPhone, her levels are the same as my levels, and you're not irritated. If you don't want to join, that's perfectly fine. If you want to help, the easiest and cheapest thing you can do is to share an episode on your social media feed to be like, "If you like Peloton like I do, check this out." That goes a long way. There's all that. Let's dig in. Shall we?
We shall.
—
Peloton announced that they have partnered up with the NBA and the WNBA.
This is very similar to what we saw with the New York City or the New York Road Runners Association. It's a multi-year deal and it's going to provide content that is games-specific. We're going to be seeing more of that. It's going to be on the platform.
All free throws will now be taken while sitting on a Peloton.
Another interesting thing that you're going to be seeing is if you want to watch the games on your Peloton, you can. You can watch it through the entertainment beta. Presumably, that will be rolling out to everyone since it's going to be part of this deal. If you have the beta, look for that because you will be able to log in and watch the games. I'm not sure if there's an extra cost. I don't know how that works.
I was wondering because sometimes those games have extra costs. Also, sometimes games are blacked out in local markets. I wonder if they'll still do that.
It says that the Peloton entertainment hub will allow users to stream live on-demand NBA League Pass games. Presumably, you're going to have to have a League Pass to be able to see that.
It's like you don't get free Netflix. You have to pay for Netflix. If you have the League Pass, you can log in. I got it. It's not like it's baked into your Peloton subscription and you can watch NBA games now.
When I was talking about the classes, another cool part is it's going to be co-branded fitness classes. It's going to be Peloton members and NBA fans. You're going to be seeing strength and conditioning, basketball skills, recovery, nutrition, and mental wellness. There's going to be a mix of networking and exclusive programming to focus on health and wellness. We at The Clip Out are thinking we're going to be seeing Ally Love, Jess Sims, and Alex Toussaint. We think those are going to show up. I'm sure there will be others.
For sure. Some of them already have affiliations with the NBA or WNBA. It will make total sense. It's very exciting. We know LeBron likes his Tonal.
We do know that.
Also, Peloton announced they are expanding into Austria.
It's cool. Because of my lack of geography, I did not realize that Austria is right next to Germany, but also that German is the national language of Austria. The reason that is cool in my opinion is that Peloton already has these German-speaking instructors and German classes. What a great way to move into a new country, but also use what you're already producing and leverage that. It's another partnership.
They are going to be selling their equipment through Amazon.com, but they're also going to be selling it through Sport-Tiedje. This is a huge sports equipment store in Europe. You're going to be able to go in to the stores in Europe or the stores in Austria, specifically. You will be able to try out the Peloton equipment while you are there and you can order online. It's like a Dick's Sporting Goods type of thing.
It wouldn't be great if Tiedje is German for dick.
That would make my day.
I was going to think about things that make your day.
At any rate, this is a very cool thing. I'm going to say it again. We talked about the fact that Peloton has said, "You're going to see us showing up in places you have never seen us before."
I think Austria counts.
It counts, and it's another great partnership. I feel like they are knocking it out of the ballpark. What's next, Peloton? What's you got?
We also had some insight, educated guesses, or hypotheses about what Canadians can expect to pay as the Row launches up North.
Some of our eagle-eyed constituents to the North noticed that briefly or for a few moments on the Peloton Canadian website, there was pricing and a "Buy now" for the Peloton Row. It was listed for $3,845 Canadian. That got us thinking if that is the next market we're going to see the Row in. We think so because when you go to the Canada site now, it says coming soon. We expect to see that there next. The other interesting thing about it is we got to thinking about how the pricing looks in all the different countries when you look at the actual exchange rate.
It's like trying to do apples to apples.
In other words $3,845 Canadian, what does that look like in US dollars? We found that in the UK, the prices for all the equipment are the most expensive, which I was surprised at. I think Germany is the cheapest. I could be wrong about that. I don't remember that. There's a nice little spreadsheet here that Helper Bee Nikki put together. Across the board, we have the UK, then we have Germany and Australia. Canada is the cheapest when you're looking at US dollars.
The other thing that we thought was interesting about this that we do think that this price is a viable guess is that currently the tread is for sale in Canada and it is priced at 3,845 Canadian, which if they're following the same strategy they have in the US, the Tread and the Row will be the same price. I think it's safe to assume that the Row will likely launch at $3,845 Canadian.
With the exchange rate, it makes it about $100 cheaper.
Transparently, we were told by some Canadians that that's not the way it works if you use it in US dollars. I don't know. They were talking math that I still don't understand because if it's the exchange rate, why would you not pay for it? It's something about if you use the US dollar in Canada, it's still more expensive.
That can be a mess. Anyway, if you're up Canadian way, that's what you are probably going to look at.
The Row is coming your way soon in one way or another. That's exciting.
The app got two new updates.
The iPhone has had this update for a little bit, but it recently rolled out to Android. I noticed that the recommendations have been shifting. For example, you open up your Peloton app in the morning and it will be like, "Would you like to do a morning meditation? How about a morning run?" It's very specific to morning activities.
It is starting to learn what you do. If you typically take running classes in the morning, it's going to show running classes first versus in the evening. I look to see what my classes are going to be for the next day. Now, it's saying, "It's almost bedtime. Would you like to do a sleep meditation?" Those are showing up at the very top. I thought that shifting is interesting and that has rolled out over to Android. You're seeing it on both of those.
The other interesting thing that got added was music. This rolled out as well. Now, you can see all of the classes that you have hearted on the Peloton app, which is nice because then you can use it to look and see, "I already have this the song." You can easily look there and see what classes or songs you've hearted. I think they're going to do more with it. I suspect you're going to be able to do things like make your own playlists and things like that right in it. Right now, you can heart it.
I wonder if that time-based one is based on time, like your phone knows when you sleep. If you work in third shift, will it know?
That is a great question. Is it based on morning or night?
It's like, "It's 9:00 PM. You are probably going to bed now. We're just playing the odds," or if it's like, "We see that you tend to go to bed at 9:00, not 10:00, so we'll suggest it now."
I did notice that when I opened it at any time after 7:00 PM, it showed me those. I'm curious what that looks like for folks who do have those kinds of shifts. I don't know. I would love to hear the answer to that question. I only know I have a pretty typical sleep schedule.
You can now start a Peloton workout directly from your Wear OS watch face.
It basically means Samsung Watch.
I know what that meant.
They had the ability to be able to see the Peloton app. It had some upgrades recently, but with the newest upgrade, you can start the class directly from your watch which is new for Samsung. It's getting a little bit better and a little bit better.
Slowly but surely. No rush in anything there, Samsung.
I don't know how much of that is Samsung versus Peloton.
Coming up after this, we're going to talk about Instructors in the News. We're going to let you know who's going to be the latest voice in the world of Monsters Inc. Stick around.
—
It was announced that Cody Rigsby will be joining Monsters at Work. If you are unfamiliar, it's a Disney+ show that takes place in the world of Monsters Inc./Monsters University.
He will be joining for season two. Apparently, this is supposed to come out in 2023, but it got delayed until 2024. Disney has not released the exact date, but they did release a whole bunch of the cast and Cody Rigsby popped up.
This is fascinating. It shows you how weird the world of streaming has gotten because I consider myself a Disney nerd and I had no idea that Monsters Inc. had a spin-off series. I absolutely have no clue whatsoever. When you sent this to me originally and it was like, "He's on Monsters at Work," I was like, "What the hell is that? Season 2 of what? I've never heard of this." We have Disney+. It never gets pushed in front of us.
I guess we don't watch things like this on Disney+. If you think about it, we watched Disney movies but not on Disney+.
That's because I own so many of them. It's fascinating that it seems like a pretty big show that they would be screaming about from the mountaintops. The business model behind streaming makes no sense to me, and my gut tells me that it doesn't make sense to them either.
Getting back to Cody, I wanted to point out that there was a time not too long ago when he got on his Instagram and he was like, "This is my first scripted thing I'm doing today." We thought it might be the Barbie thing, but when you looked, you were like, "It couldn't have been that because of the timing and because he didn't get the part." Now we think maybe it was Monsters at Work 2. That makes a lot more sense timing-wise. I thought that was fun to bring all the little pieces together.
Now I want to check out Season 1.
We got it.
We do. Now we just have to remember when we actually sit down and watch TV.
We won't. Somebody send us a text.
Susie Chan is joining the ranks of instructor authors.
I'm so excited. The Running Adventures of Susie Chan can be found in hardcover on June 6, 2024, at least in the UK. I found out about this because one of our amazing listeners happened to be at a literary event she was at. We actually talked about it, Tom. At the time, you were like, "Does that mean she is going to be writing a book?" She brought it up during her talk because it was about women and how awesome they are because she is an awesome woman. I can't remember the name of the book for the literary event she was at. Anyway, she is and it's happening. I'm already excited about it. I can't wait.
I will say Amazon is bad about this. They posted on Amazon like started a storefront for it. They get out in front of release announcements all the time. I'm surprised they don't have a better handle on it. I remember a few years back when the Monkees put out their first new record in 25 years. The way we found out about it was someone happened to be searching Monkees on Amazon and it came up. They were like, "What is this?" It had a 2016 release date or whatever the year it was in. Everybody was flummoxed like, "A new Monkees record? That's ridiculous. That's not a thing," and then it was. They've done a couple of other things since that I'm aware of. I think it's funny that that's how it escalates.
In this case, Susie Chan announced it. I just told you about how it got announced.
You'd think there would be a picture or something.
I guess they probably haven't even designed one yet.
Also, a description like, "Pelton instructor Susie Chan," etc. It looks like a placeholder, what we're looking at.
It does.
Mariana Fernandez was featured in The Times of San Diego. I don't know if that's a fancy way to say The San Diego Times or if it's a different outlet.
I'm going to go with a different outlet. Regardless, it's cool because she got a whole feature about being the first Spanish-bilingual instructor for Peloton. I love her. She's so sweet and lovely. She's a wonderful person.
People Magazine featured Camila Ramon on silencing her inner Tia Toxica.
I've taken enough of her classes to know she calls that your inner critic. That's what she always calls it. I think it means toxic aunt. She goes through and she tells her story of how she silenced it and how she shares that with other people. I think this is her first feature in People.
I'm not good at remembering that stuff, but I don't seem to recall having seen her featured there before.
That's pretty exciting.
Good for her.
—
DJ John Michael had a fun post hanging out with Billy Porter.
It looked like some of the other instructors were there as well. I see Ross Rayburn. I'm not sure if this means that we are going to be seeing an artist series. I think we might.
For people who are unfamiliar, Billy Porter originated the role of Lola in Kinky Boots.
I did not know that.
That's his big claim to fame.
He's in the news all the time. They're saying he has a new album. I'm guessing we're going to see it featured in some way on the Peloton platform.
It seems like that, especially with him posing in front of the logo and all the instructors. It's not like they ran into him somewhere.
The only other instructor I see there is Ross Rayburn. I just want to be clear.
They are in front of the big Peloton logo.
I think this is the music team, the portion of them that works in New York.
He also originally appeared on Star Search. He won $100,000. He was in the same run that Britney Spears was in. There you go.
I didn't know that.
I don't know why I know things, but I do.
I didn't even know Britney Spears was on Star Search. How is this in your brain?
I don't know. My brain is weird. You don't want any part of it.
—
Yahoo Finance writes about Forme, which makes Clmbr.
No. They're acquiring it.
They are acquiring the Clmbr. This headline is so convoluted. It's three lines of text. It goes on and on.
Let me break it down for you. If you remember, I was super skeptical about Forme from the beginning because they tried to be a Tonal knockoff. They made it sound like they were going to be even better.
Their product never came to market.
The Tonal-esque one never came to market but the Mirror knockoff did or the Mirror portion did.
That's easy because they made a TV.
Now they are saying that they're going to look for sustainable growth by buying Clmbr, which is another machine that never went anywhere. Not to say that they haven't seen any success, either company for that matter, because they have.
Was Clmbr the one that Jay-Z was associated with?
Yeah. It's literally a climbing machine. I don't know why you would want that, but it's not my thing.
It seems like it would never be anyone's primary workout equipment.
I can see using an occasionally. To me, it's not engaging. It's not fun.
If you have all the money in the world and you got this big giant gym, you have a bike, a tread, and a rope, it's like, "Let's add this Clmbr and the StairMaster." To most people who aren't in that position, they are probably buying one piece of exercise equipment, maybe two. For you to start your collection of equipment with a climbing machine seems odd.
The larger point that I wanted to make was that their headline says that they're trying to get sustainable growth by buying Clmbr because they want to avoid the mistakes of Peloton. First of all, it's rude. Second of all, you are never in the position of Peloton. There are no mistakes for you to avoid because you're in a completely different world literally. When COVID happened, you guys couldn't even start your product until after COVID. I don't even see that.
You are a connected fitness company that couldn't even see growth during COVID.
The other interesting thing is in the big picture, we're seeing the purchasing. We're seeing the contraction. Peloton and their Lulu partnership. Peloton is making all these other partnerships, and now we're seeing this purchase. We will see more. This is just the beginning, in my opinion
If it goes that direction, I hope Tonal ends up in the Peloton camp, if they get acquired.
If that were to happen, that is where it needs to be. That is the best place for it for everybody involved.
Coming up after this, we're going to talk to Angelo. He has healthy lunch tips for your school day. Stick around.
—
Joining us once again from MetPro, it's Angelo here to answer all of your fitness and nutrition questions while I try to screw it up.
True. There it is finally. Just do that intro every time.
This is another question from yet another teacher. Jane Schomberg would like some ideas for good healthy lunches to pack to school for her, not her kids.
No, Tom. She cannot steal students' lunch. He is going to go with that.
Good call.
Jane, in absence of more details on what you're trying to accomplish like goals, where you're at, where you've been, and what you're currently doing, probably the best advice I can give for a blanket healthy lunch is going to be a balance to lunch of whole foods, not processed foods. Think of the way your grandparents cooked. I'd like to see on that plate some protein, so chicken, turkey, and fish.
There are lots of vegetarian protein options you can go with if you prefer that. You can go tofu and plant-based things. Lots of options. The point is the plate should have 20% to 30% protein on it. I want to see about half the plate slow-digesting complex carbohydrates. Think of brown rice, sweet potato, squash, oatmeal, quinoa, or anything along those lines, minimally processed.
The rest of the plate, actually get another plate for this because I want you to have tons of veggies, lots of veggies. People don't eat enough fiber. They don't eat enough vegetables throughout the day. The thing is if you sit down to just the plate of vegetables, that can be a little rough and gritting after a while, but when you have it in the course of a balanced meal, you'll enjoy the veggies. Find the ones that you like. Not everyone likes the same vegetables. Tom loves all vegetables.
He's a vegetable connoisseur.
Borderline rabbit.
You have to explain to everyone why that's so funny.
Because I haven't eaten a fresh fruit or vegetable in probably 40 years.
The one time I've seen you do it, it came right back out.
She almost covered it. She said, "I don't know and you can't do that on television."
When Angelo says, "Eat vegetables," that's just Tom drowning whatever he's eating in Ragu.
This is a compromise. This is not a strategy.
This is Tom-specific.
This is not a recommendation writ large.
It's the best we can do for Tom.
It's how you tailor it to an eight-year-old boy on MetPro, which is what I mean.
Jane, protein, slow-digesting carbs, vegetables, and then get a small amount of fat. You're going to get a little fat. If you do an animal protein, you're going to get a little bit there. If you put some seasonings or olive oil on your veggies, you're going to get a little bit there. If you're not getting any fats from any other source, add a tablespoon of oil or a small piece of avocado, or you could get some nuts. There are lots of ways to get good fats. That will completely round out your meal.
Those are the types of meals that we recommend to thousands of clients. There's no magic. The secret sauce is in the ratio. If we were working together, Jane, what I would be saying is, "What are your goals? Is it more energy? Are you trying to lose a few pounds? Are you trying to increase strength? What are your primary goals?" Based on that, now we would look at your lunch and say, "We're going to increase the protein a little. We're going to decrease the carb a little. We're going to increase the vegetable. We're going to decrease the fat," etc. and play with those ratios.
In almost all cases, at least some of each macronutrient would still be present in a critical meal such as lunch because that's fueling you for the biggest part of your day. Most people only go for 4 to 5 hours between breakfast and lunch, but they'll go more like 5 to 7 hours between lunch and dinner. Therefore lunch is critical to be nutritious and have quality energy packed into it.
If people would like information like this tailor-made for their lifestyles or some quality time with Crystal, where can they find you?
Thank you.
—
We had Scott Jenkins on a while back. He has had quite the accomplishment.
If you remember when he was a guest, he was going to spend his summer/fall doing ridiculously long races, 200 miles plus.
He is an ultramarathoner.
He did the Tahoe 200 and the Bigfoot 200. As of October 17th, 2023, he finished the Moab 240. That makes him the first British person to complete the Triple Crown. He finished fifth overall in the Triple Crown standings.
That's not nothing.
The dude is amazing, and he was so much fun to talk to you. This is quite an accomplishment. He was doing this all to raise money. If you haven't gotten a chance to donate to the organization, I believe it was Smile or something for the UK, you should definitely do that. Either way, send a note to Scott and congratulate him for a huge ordeal.
While we are on past gets past guest updates, Carey Socol was doing a marathon in every state and she kept going. Now she's on her way to 100 marathons. She completed her 70th in Detroit and made the paper.
They put her right on the front page of the Detroit Free Press.
Over their own logo.
It's so cool. Andrew Kovar had posted this. I thought that was pretty neat. This particular course goes over the bridge into Canada and then comes back into America. It covers two countries.
Do you have to run with your passport?
I think you do actually. I don't remember. Maybe you show it on the front end.
Before you start, they see it and it's up close.
Either way, congrats to Carey. I know that she's going to hit this. She's probably going to do it next year. She says she's looking to do 100 by the time she turns 60. She finished her 50 states by the time she turned 50. Pretty cool.
Well done.
I'm so impressed with Carey always.
—
The latest artist series spotlights Craig David.
Craig is a British artist. I don't know very much about him. I did see that somebody in the group had listened to him quite a bit. In the 2000s, he had a big hit that they loved. Apparently, he was very big in the UK.
—
The Halloween challenge is upon us.
It's the first time we've ever had a challenge. Although we've had lots and lots of Halloween classes that we look upon with love, this year, we get a Halloween challenge and you get a brand new badge if you take 3, 5, or 10 classes. It starts on the 18th. By the time you hear this, it's already going to be going. Get to it and you got to finish them up. It doesn't say when you need to finish on this particular page. I think it's by the end of the month. In the article, we also take a look back at our favorite Halloween classes. We have a bunch of classes that are coming up that are brand new to the schedule on the 29th. Lots and lots of Halloween classes to look forward to. Make sure you hit those favorites before they're gone.
Also, Peloton dropped two new split training classes.
We were right. A couple of weeks ago, we had heard that Rebecca was going to be doing the five-day split and yes, she is. Andy is doing the three day and Rebecca is doing the five day. If you are following along with those split programs, this is great. You have two to choose from.
It is Black History Month. Don't be confused Americans. It's Black History Month in the UK. We were very flummoxed by this the first time we saw it. We were like, "What? How is that? It's not February."
It's like when Canada is celebrating Thanksgiving this month.
It's like a Mother's Day in March.
This is the UK but I was saying Canada celebrates that. The UK instructors had several runs that are lined up for this particular month. You can take those. I think there's one with Cliff and one with Bradley Rose. They will all be celebrating the UK Black History Month as well. There were other classes too. That was just a couple.
They did more than two. Don't get mad. It is time now for the TCO top five where we we let you chime in with what you think were the best classes to do this week. Here we go.
The most favorite run this week came from 2022. This was from November 2022. It was a 45-minute run with Adrian Williams. Joanne Bradley Murphy says that she's taken this class so many times. The playlist, Adrian's energy, and the runners in the studio are all outstanding. She adds it to the middle of a long run when she knows her energy is going to start going downhill. Very smart.
Our favorite Peloton artist series ride would be the one from October 9th. It's a 30-minute Fide ride that Camila Ramon did. This is the one we talked about last week where they gave away a green bike that matched his signature color. Michael Devon said it was his favorite class of the week. He said, "What a hoot. Lots of Spanish but lots of English as well." Only 20,000 riders have taken it so far. It should be more. There are so many first. Fide taught some of the class, the green bike, and lots of studio production value. He was singing and riding at the same time. Lots of fun. He had never heard of his music. There's a great recommendation. Just because you haven't heard the music doesn't mean you won't enjoy it.
Don't let it scare you. Let it free you.
We have the favorite Peloton meditation of the week. This one comes from Kirra Michel on October 10th. Mia is an early adopter of Peloton's new meditation format. She tried one of the walking meditations and she liked it so much. She listed it as her favorite class. The witness walking meditation was perfect. There's a 20-minute one. She literally felt the stress fall off.
We have an even more serious one. This one comes from Jenn Sherman. This was taken on 10/13/23. It is a 45-minute class. We had tons of people suggest this class. Everybody was moved by it. It was a very serious class. When the attack on Israel started, Jenn Sherman did this class. She was visibly shaken throughout the class. She struggled with her feelings. As always Jenn does, she led the class with strength and grace.
Ronnie Joy Parker described the class as moving and comforting as well. Sherry Rosenberg said she got a good cry from both of Jenn's weekend classes. Beverly Lynn said that Jenn had her head down most of the ride I could tell she was crying and fighting through legit and understandable emotions.
Finally, we have the unstackable ride. This one was also from Jenn Sherman on the 15th. This was the cover-to-cover ride. This was recommended by Michael Davorn. He said that in addition to it being emotionally moving, it should go on the unstackable list as well. His legs were still wobbly a day later. Our hearts go out to everybody out there reeling from all of the awful news and to all of those struggling with Jenn.
It's always difficult to know what to say because it feels so hollow.
It does. I wish I coud do something. The world sucks.
—
It's In Case You Missed It, but it's really In Case Tom Missed It.
These were super late ads, Tom. I will vouch for you.
The first one is weekly Row Studio classes starting November 10th.
We've had a couple of Row classes where people could join here and there, but now we are going to start seeing them on schedule, every Friday, Saturday, and Sunday at 10:30 AM, Eastern. That will begin on November 10th and the booking starts tomorrow. By the time you hear this, it will have already started booking, which means you're going to be able to do that every week on a rotating basis. That's cool.
Peloton appoints Kathryn Carter to head up its Australian business.
It's important to know that the woman who was heading up the Australian business is now in charge of the UK business.
—
Finally, we have two birthdays. Coming up on October 24th, it is Matt Wilpers. This is where Crystal says happy birthday.
Happy birthday, Matt.
On October 25th, it's Emma Lovewell.
Funny note about that. I guess some friends took Matt out. It might have been some work friends. I can't remember but they took him out. The tipsters were like, "Is it Matt's birthday and we're not covering it?" I was like, "No, I think it's an early celebration." Happy birthday, Emma Lovewell, back-to-back. That's Sydney's birthday. Emma and Sydney share a birthday.
Coming up after this we're going to talk to Anna Roisman. She's a comedian, a writer, and a social media influencer. She has a new show coming out, a new audio fiction narrative podcast. You're going to want to check that out. Stick around.
—
Joining us is Anna Roisman. She is a comedian, host, writer, actress, and content creator in New York City. That's the big city for us.
What city are you in?
St. Louis, Missouri.
That sounds like a big city to me.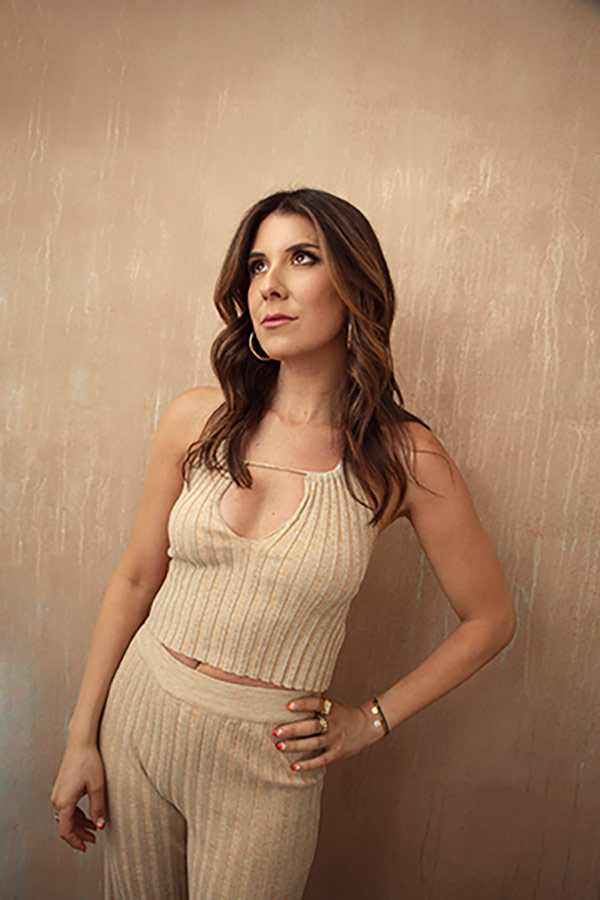 Our city is half the size of one of your boroughs. Our city has actual burrows like small donkeys roaming the streets. That's what we have.
I don't believe it. I don't know that I've ever been. You have such flights there. You have a big airport.
We used to be the hub for TWA. We had great flights.
She doesn't know what TWA is.
I do. We have the Chic TWA hotel at JFK.
It looks like it's been frozen in time.
The red carpets and it's very retro. People go there for staycations, which I've never understood. It's expensive. They are like, "Do you want to do a staycation at the airport?" They go and stay there. It's so weird.
They like Auntie Anne's pretzels. You are a regular comedian/talking head on the BuzzFeed series. Your work has been featured in the New York Times, The LA Times, Huffington Post, Vulture, Buzzfeed, Funny Or Die, Ad Week, People, MTV, Comedy Central, College Humor, Elite Daily, and more. Now she's here.
Thank you so much. Every time someone reads my bio out loud, I want to delete it. I'm like, "This is embarrassing. This is what happens when people look at it. I should probably say something else, something more fun." Thank you for bringing me on the show. This is great.
Thank you for being here. It's always weird. When you try to write a funny bio, it's funny the first time you read it and for the 500th time, you can't tell if it's funny anymore.
My bio is funnier than before I was so successful. Now it's business-only.
It's the price you pay for an internet fan.
I am personally curious about the Peloton side of things. I want to jump into that. I want to find out when you got your Peloton. How did you decide this was the workout platform for you?
I bet you've had other guests who've said this. Pre-pandemic in 2020, I was a SoulCycler. I am a SoulCycle girl through and through. I only fell into the glamor of SoulCycle because long ago, I had a day job and they gave you a stipend for any exercise and workout stuff. Some people joined Equinox and some people bought a bicycle. You could do whatever you want with it. I went to SoulCycle and I was like, "This is amazing. I love it." When I lost that job, I was like, "This is expensive as hell. I can't afford to go to SoulCycle four days a week."
I made friends with some instructors. I hosted a game show for many years. I would give one of my favorite instructors free extra lives in my game show. I was always a guest on his list. It was amazing because it kept me in shape and everything. We were all locked down in COVID. My boyfriend and I lived in a one-bedroom apartment in Brooklyn. I was doing workouts on my TV as everyone was doing.
I was trying to do something and I wanted the SoulCycle bike. I pushed so hard. The at-home bike is all I know. I don't know anything else. I had done flywheel a couple of times. I was like, "I hated the numbers, the scoreboard, and the counting. I'm a hippie. I want to light a candle, make a wish, and listen to classic rock. Somehow, he convinced me to get a Peloton and I resisted it at first. I was like, "It's not me. There's so much going on the screen, this and that." I was like a brat who got a beautiful brand-new Peloton bike. We got it at the end of 2020. We ordered it in November and we got it two months later in January 2021.
I hated it at first, but I'd ride it. I started riding it and I rode every single day. I didn't realize that if I spent every single day, my legs would not fit in my jeans. They will stick. I was like, "I got to do something else." People are like, "How many days have you ridden in a row?" I was like, "I don't know, like 48 days in a row?" I was into it in terms of my own personal goals. You'll love this because I swiped everything away. I was like, "I will make this SoulCycle. I will dance on the bike." I turned my lights out.
Did you light a candle?
I turned the lights out. I light a candle. I tried to emulate the whole vibe of SoulCycle and it's not. I don't know what happened 2 or 3 months in. Once I stopped riding every day, I was like, "I'm going to do it three times a week to get my body back to normal." I don't know what I was doing. I was like a Spin Master at that point. I was looking up auditions. I'm like, "I can do this." I still think I should be a Peloton instructor.
One day, it clicked for me. I was like, "You have to stop comparing it. It's a very different place to be. I'm lucky to have this bike at home that I don't even think we've paid it off." It's in LA. I've been living in LA. My bike is there. I'm without it right now, which is hard. I do SoulCycle still sometimes when I feel rich enough to buy a class, but for the most part, I enjoy Peloton. I found my people. I found the instructors I like. I do other classes besides the bike now too.
SoulCycle and Peloton are two different experiences. Stop comparing it.
Click To Tweet
I pictured you walking by the bike the first couple of months and glaring at it. I picture this growl every time you walk by it.
I go on it every day. I was resisting the fun. I was like, "This bike is heavy. We shouldn't gotten this whole thing. No one dances. There's no routine here."
I'm curious if you can reveal what was the day job that offered you a stipend.
I work for a venture capital firm.
They were shooting money and then one day, they stopped shooting money.
I was on my way out and then I lost my job. They were very good to me. I haven't had a survival job since 2016. They made me fall in love with spin because they gave me money to explore.
It's funny how things like that can happen and then lead you to other things. This thing is not connected to a job, but it was connected. That is fascinating. I'm also interested in the fact that you still do SoulCycle and Peloton. You don't hear a lot of people admit that they do both. Maybe there's more secret.
If I was your boyfriend, I'd be worried. I'd be like, "She's got the boyfriend now. He's day to day. He's going well, but every once in a while."
"She pops in." I realized I love spinning. I'm without my bike right now. I brought my shoes because I know people with bikes. I'm like, "Is it weird if I knock on someone's door in New York and be like, 'Can I ride today?'" I do the other classes. I still feel Peloton is a big part of my life because I do love strengths, yoga, and whatever. Sometimes, I wake up and I'm like, "I need to sweat today." Sometimes, you need that pitch-black room glaring music. That's SoulCycle. It's still its own thing for me. I love it.
That's good. I'm glad you found a way to bring everything together.
She still dances. You must be good at clipping in and out.
I'm pretty good. I honestly think that in another lifetime, I was a spin instructor. I could do it.
Have they been around long enough for one to have died and you to have been reincarnated?
I'm very young.
I'm questioning the timeline.
I auditioned once for SoulCycle. I do better at Peloton though because I don't need to do the choreography. I could just be myself, be silly, and get people to work out with me, but I did audition for SoulCycle many years ago. It was so scary.
When you're trying to recreate your SoulCycle experience, for all time sake, do you send free lives to that old instructor?
No.
"I'll dance with my bike today. Here's spin credits."
Unfortunately, no. HQ Trivia is the game show I host. It was live. I have a lot of live hosting experience. I could do Peloton. I'm not even joking. It ended in 2022. I have nothing to barter anymore. I make soups. I could give him a case of soup and containers.
Have you looked into the audition process? Have you tried?
Peloton? No, but I would love to. If they were like, "We have an audition for you for Peloton," I'd show up tomorrow.
I have no idea. I haven't looked. I have not heard through the grapevine that they're searching. They do a lot of that through casting agents these days. They don't do that as much the way they used to. I think that they like to go into gyms where people are already teaching and see them in that environment. If you see Cody Rigsby show up and you happen to be in a class, you can bet that he is looking.
Can he still show up? I don't think that he couldn't.
He could show up.
He can't do that anymore or maybe they're banking on the fact that the people in the spin class don't know who he is because they've never touched a Peloton.
Maybe he goes to SoulCycle classes and it's dark.
He probably taught at Soul at some point. That's the only thing I don't have on my resume. I have not been a fitness instructor, but I'm good. I could charm my way in.
"Look at these jeans that my legs don't fit in anymore." Put that on your LinkedIn.
You said you do lots of other classes. You are not a bike-only kind of girl. You like to do all the different classes.
It took me a while to expand.
Do you gravitate toward a certain kind of instructor? Do they have a certain type of vibe that they're giving?
I feel like I have different instructors for different things. I don't follow one person for everything. There's one person. I do all her classes on and that's team Robin. I'm a Robin girl through and through, although my boyfriend has turned against Robin. I'm like, "Is she not good anymore?" He's like, "I can't wear your headphones. I can't listen to her anymore." He's over her. I'm going to throw him under, but I still think her workouts are the best for me because she does many different moves.
Some of them are nice and good, but they repeat. I'll get in my head and I won't do the workout. I need a full variety. I do like Ally Love for barre if I'm going to do barre. I ride with Cody, Robin, Leanne, Alex Toussaint, and Tunde. It depends on my mood. I wake up in the morning and I'm like, "What do I need today?" If I need to sweat and feel like I've been challenged, it's Tunde, for sure, because she's hard as hell.
Especially, with the weights. A five-minute arm session with her is ridiculous. It'll kill you. It's crazy,
It's her. You look at her arms and you're like, "I want to look like that," so do it.
Have you ever taken a class live in the studio? Would that be a step too far for you? I'm curious.
I don't even know how to do it. I don't even know how to sign up. I looked once and it said there was nothing available so I gave up. I have no idea how to even do it, but I would absolutely do it live in the studio. I think that'd be super fun. I'd ride in the studio. I don't know if I could handle yoga with the cameras.
The yoga studio is very chill because there are only six spots in there. You can get back in the corner if you're worried about it or if you don't want to be on display, but most of the yoga mats aren't seen on the screen like you are on the bike. I feel like it's a lot less scary than it feels like it would be in that room.
I love Kirra Michel. She's my girl.
I love her. There is some good energy and soulfulness about her.
She is relatable. She's very much like, "I am you. We are all struggling."
"Let's breathe."
I feel like she's on my level in a way. It's weird.
Tell us about the latest project that you're working on, Bad Influencer. I want to hear your thoughts on this. I am very excited about it.
It's super fun. I'm excited that I got to be a part of it. I'm a very small part of it, but one of my best friends from camp growing up is my writing partner. We've written a bunch of pilots together, Gabi Conti. She is the writer of Bad Influencer along with Jane Green, who's a New York Times bestselling author. They approached me. I do a lot of impressions and silly stuff online. They were like, "Do you want to voice some characters?" It was super fun. It's a series. You can literally binge it. They're very digestible episodes. They're 15 to 20 minutes. There are nine episodes.
It's an hour and a half or two hours total, which is nice. It's like a little audio movie. It's cute. It's 13 Going On 30 meets Big. This girl wakes up and she's a terrible influence. All of a sudden, there's a whole scandal. She's Involved in all these issues that influencers might run into. They are good people. It was super fun. We got to record in a nice studio in New York. I'm excited about it. I'm happy that they included me and I hope it's successful.
It's funny when people started making fictional podcasts. The first time they announced that I heard one, I was like, "Congratulations. You've invented old-time radio." People were gushing over this brilliant concept and I'm like, "That's what radio was."
We'll say in the podcast world how refreshing it is to have something new. I understand what you're saying.
I'm not down on it. When it first came out as a concept, people were acting like they had just thought of it.
That's because there are so many young people.
They go through cycles of everything. If you think about the early days of YouTube and stuff, there was a lot more scripted stuff on YouTube. It then became this whole it's one person who's unboxing, selling, or teaching you something. It's now back to people who are making more artsy content on YouTube. It's weird how we go through these patterns. It makes sense for podcasts because I feel there are so many niches now in the podcast.
That's what we are. When we first started, people were like, "About Peloton? That's stupid."
People are addicted to it. There are Facebook groups. My bike was late. Everyone was pissed off. I was like, "Where is this Facebook group?"
What goes into making a fictional podcast? We know how the sausage is made here. We'd sit down and talk, but you're not doing that or is there an improv element? Is it all entirely scripted? How does it work?
I've done others where they let you improvise a little. This is scripted. We stick to the scripts mostly. A lot of it is for time. If there's some a bigger company producing you, they've already approved of certain scripts and whatnot. I don't think I improv on this. Maybe I did. Who knows? It's more like casting a TV show on a smaller scale. She wrote it with all these parts and there were people she had in mind.
Big influencers do more voice or something that has a huge following. Perez Hilton is in it and all these big people, which is great because it's not a time commitment that you would have to do for an actual TV show. You can literally go in and record for one hour like you would do any podcast. It's a lot more in the edit. It's a little more finesse with the music cues and sound cues. It's like if you literally took a TV and took away the video, but it's fun to play with.
Voiceover work can be recorded for around an hour. What takes more time is the editing after it.
Click To Tweet
I was wondering that because when a TV show is filmed, it appears to be that there's all this waiting time for actors because they have to wait for scenes to be reset and things like that. I was like, "We don't have to do that piece of it." Is it pretty much waiting for somebody to do their lines? Are you reading them all at the same time or are you reading just your part? How does that work?
It changes. It's a lot like recording for animation. Sometimes you're alone for this. It was great. They got us to do our scenes with the people in the scenes. We got to act with people on a microphone.
That makes such a difference in the vibe and the chemistry.
Having that energy to feed off of for sure. That was cool. I got to do the scenes with people and make some friends, but there's no downtime, which is great because they schedule you. You're in for two hours, you record, and you're out. It's awesome. Sometimes, things will change. They'll have to do pick-ups and whatnot. I don't want to say it's easy because it's not easy to create one of these, but I'd say it's a lot easier than having a full crew that has to do videos.
It's less labor intensive. You might not know the answer to this and that's okay. How do they do the sound effects? Do they have pre-made sound effects that somebody is editing or do they have a Foley artist? Back in the day, when there was a horse, there was a guy with coconuts and clumping them on a table.
It depends on your budget. I have no idea what they did for this, unfortunately. If they had it on the budget where they have people opening doors and stuff, they probably use either sound that you can buy from sound libraries or I don't know.
You did not see anybody with coconuts.
I didn't. Honestly, I'm offended if there was a foley and I didn't get to do it like toast a glass or something. I could have done that.
I want to make a slurping noise when we drink.
That will make you do it. If that's in your scene, they'll make you slurp.
Hopefully, the scene is about drinking.
You said it's a nine-part series.
You can listen to it whenever. It's not time wearing or anything. If one day you're in a car and you're like, "I have an hour and a half drive," I think that'd be a great podcast to throw on.
They dropped all of them at the same time. You can binge them if you want.
We're living in the era of bingeing. People enjoy that when it's all out for them at once.
I agree. Whenever these platforms have started taking back when we were used to bingeing, now they're like, "We're only going to give you one a week." "What is this 1978? I want to binge."
Ironically, those do better than the ones because everyone is waiting for it and then they are all tuned in.
A lot of times the smaller platforms, Disney+ isn't smaller, but it's a game to keep you there. They don't want you to be like, "I'll sign up for a month, watch all of this, and then I'm out." They have to keep you coming back.
My Netflix is killing me right now with Love Is Blind. I'm like, "Don't make me wait a week. It's not fair."
We started watching Naked Attraction.
I watched one episode last night. I'm scarred for life.
Can you believe there are six seasons of this?
It originally aired on the BBC in Britain over the last six years. There are six seasons, but in Britain, that means five episodes. I don't know how they pull that off, but that's what they do. It's been on there for a long time. I was reading an article about it the other day. For people who aren't aware of it, it's like a dating show where the contestants are completely naked, and I can't stress it enough. We were talking about how fast it is and we've watched two of them so far. There's so much nudity, but it's very clinical. It's not a sexy show.
The part that weirds me out so much is when they're like, "What do you think of this appendage you're looking at?" The person can hear you. It's mortifying.
Some of them are doing moves, flexing, and stuff. I was like, "I'm uncomfortable with it." It's not sexy at all, but I do love that they were like, "Let's give them a dating show or we cut out all the crap." It's like, "Here, do you want to see this person's body naked? Yes or no?" That's the whole show.
It's oddly fascinating.
It came on Max. That's why everyone is freaking out about it because they can't air this in the US.
It's been in Britain for a while. I read an article about it in The Hollywood Reporter. They were saying that people have wanted to make an American version, but they always want to water it down. They're like, "What if they were bikini bottoms?" They're like, "No. This isn't SpongeBob. There's no bikini bottoms." They wouldn't do it. Max picked it up because they were like, "Whatever."
They're saying that one of the creators of the show was commenting that it's funny to watch because we're going through the same cycle that's already happened over there. Over there, when people started freaking out at first, he was worrying. Now, he's like, "They'll watch it," and then they'll see, "This is not what I thought it was going to be." They'll get sucked in. He's like, "I'm not worried about it at all."
I'm fascinated by the choices that people make. I'm like, "Really?"
As a boy, I want to know what the temperature is. That's my pressing concern.
It's a very freeing show.
As we've watched it, so far, people don't make the choices that you necessarily think they would. We all know what traditionally we were told was attractive. It has been interesting to see when people don't make what you think is the decision that you think they would.
People don't make the choices you necessarily think they would.
Click To Tweet
We should switch back to Peloton.
Naked Peloton
That would be so uncomfortable.
I did a TikTok like that.
How uncomfortable was that? It looks so uncomfortable. Was it comfortable?
I didn't sit on the bike, but I would. I would try and ride.
Whatever works. Speaking of Cody, he could make a good show out of that.
That's what you call a frictional podcast.
I see what you did there. What is your leaderboard name?
The Soup Queen.
Where is that from?
I make a lot of soups and I had a series where I did fifteen soup recipes. They're chaotic and all over the place, but I was calling myself The Soup Queen for a long time. I did some soup partnerships and whatever. I love making soups. When I got the bike, I was in my soup era. I was like, "I'm The Soup Queen." I didn't want to put my name. I felt weird about putting my name even though I like my name everywhere because I do content and I am a public person in terms of what I do for work. I was like, "On Peloton, I'll be the Soup Queen."
There are all kinds of different ways to go about it, but I love that you were into soup at that moment. You still love soup. You just do a show about it.
You never stop making soup.
It's coming back, The Soup Queen. They're all going to be out soon on TikTok. I'm back shooting now. I made a chili, which is a soup in my book.
Is that a chili soup?
It's a big content. I don't know if we have time. It's a whole other episode. It's a tough conversation. It is a thicker soup.
I will call it soup as well if you eat in a bowl with a spoon.
Breakfast cereal is a soup.
Oatmeal is a breakfast soup. I totally derailed us from Peloton. I'm like, "I'm a Soup Queen." You guys can friend me now. I don't have that many friends on Peloton.
Get ready. You might have now.
Do you have any advice for people just now entering the world of Peloton?
Don't ride every day. Try a bunch of different instructors. I did that in the beginning to find your groove and who you like to ride with. For me, because I came from the SoulCycle world, it was all about the music. I need someone who plays good music. I ride Jenn Sherman probably more than anyone else because of her music. She plays the best songs and I like listening to classic rock.
You never know a type of exercise that you may have never done before. If you're a member of Peloton, try out the others. I didn't ever do mat Pilates. I've done them in the studios before with all the machines. When I need a chill day, I love Peloton Pilates. They balance me out. I like them. It's cool that they offer many different ones. Embrace all of the classes. Even when you're like, "I don't do Pilates. I've never done that in my life," try it. Put a fifteen-minute one. You never know.
You already paid for it.
Make it make sense for you. You don't have to do anything anyone else is doing. It's your whole jam.
Do you still swipe everything off the screen?
Everything. That's a lie. I keep the numbers at the bottom so I know how fast I need to go or whatnot. That took me a long time to get used to, but I've never seen myself on a leaderboard. I don't know how I do at all. My boyfriend checks. He's super competitive. He liked flywheel. He enjoys being on the leaderboard. He'll do it and get off the bike drenched and be like, "I was number three." I'm like, "Okay." He'll look at my scores and be like, "Rough day for you." I'm like, "We don't even ride the same instructors or same classes or anything." That's so funny that I was anti-all of that. I still enjoy it and I don't even care. I don't even know where I am. I'm not in any hashtag groups either. I don't know how to do that.
I'll send you a tutorial.
I love hearing the shout-outs. I love it when Robin's like, "The Wolfpack." I'm like, "Where is the Wolfpack? Do they get together in New York City?" Have you guys met the instructors?
Not all of them, but a lot. We haven't gotten the UK and German instructors mostly. Besides that, we've met about all of them. I like going to the studio. I definitely think that you should try that at some point. It is difficult to get in these days, but given your proximity, it's a lot easier for you. I have to like wait until I'm on the waitlist to get my tickets to go there. It's a whole thing, whereas you could be like, "Did I get in or not?" You will enjoy it.
I wanted to go to London because we were supposed to go to London and we had to cancel our trip. That was all my list of things. I was like, "Wouldn't it be fun if we go to the studio in London and ride with Leanne Hainsby? How cool."
It is easier to get into the London Studio as well. If there's a chance you're going back, that would be a good option as well.
Thank you so much for joining us. Before we let you go, let everybody know where they can find you in all the places and where they can find Bad Influencer.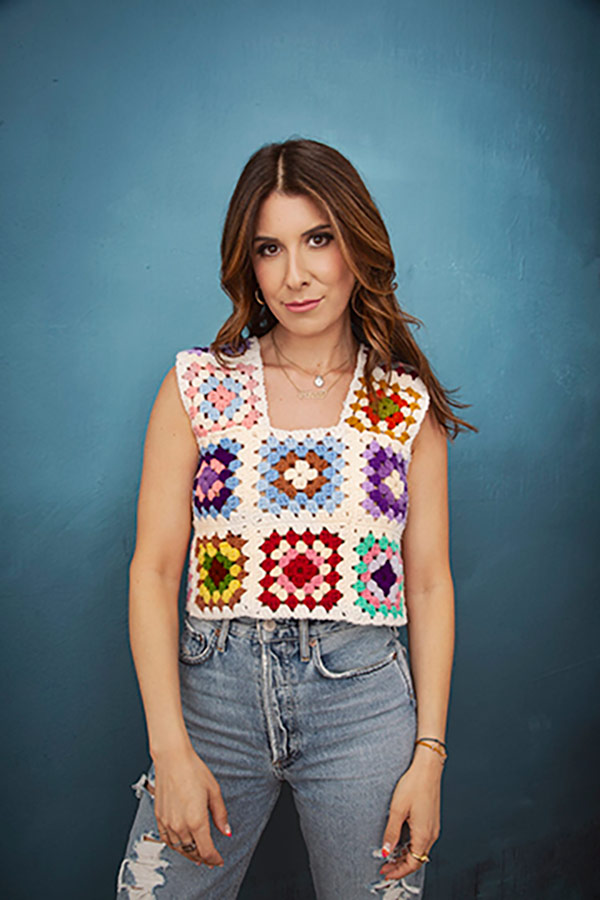 I'm @AnnaRoisman everywhere. I do a ton of celebrity impressions on Instagram and TikTok. I also wanted to say I have a podcast that came out in January called Big Wigs, where we do some of our impressions. We talk a lot about pop culture. It's fun and crazy. You can follow that and then definitely check out Bad Influencer wherever you get your podcast, Apple or Spotify. Go leave them a review because I know that they would appreciate it. It helps. Find me and say hi on the leaderboard on Peloton, The Soup Queen.
Thank you very much.
Thank you so much for having me. This is so fun.
It was a lot of fun. Thank you.
—
I guess that brings this episode to a close. Until next time, where can people find you?
People can find me on Facebook at Facebook.com/crystaldokeefe. They can find me on all the social and the Peloton leaderboard @ClipOutCrystal.
You can find me on Twitter @RogerQBert or on Facebook at Facebook.com/tomokeefe. You can find the show online on Facebook.com/TheClipOut. While you're there, like the page, and join the group. Don't forget our YouTube channel. That's it for this one. Thanks for tuning in. Until next time, keep pedaling and rowing and running.
Important Links
Love the show? Subscribe, rate, review, and share! https://www.theclipout.com/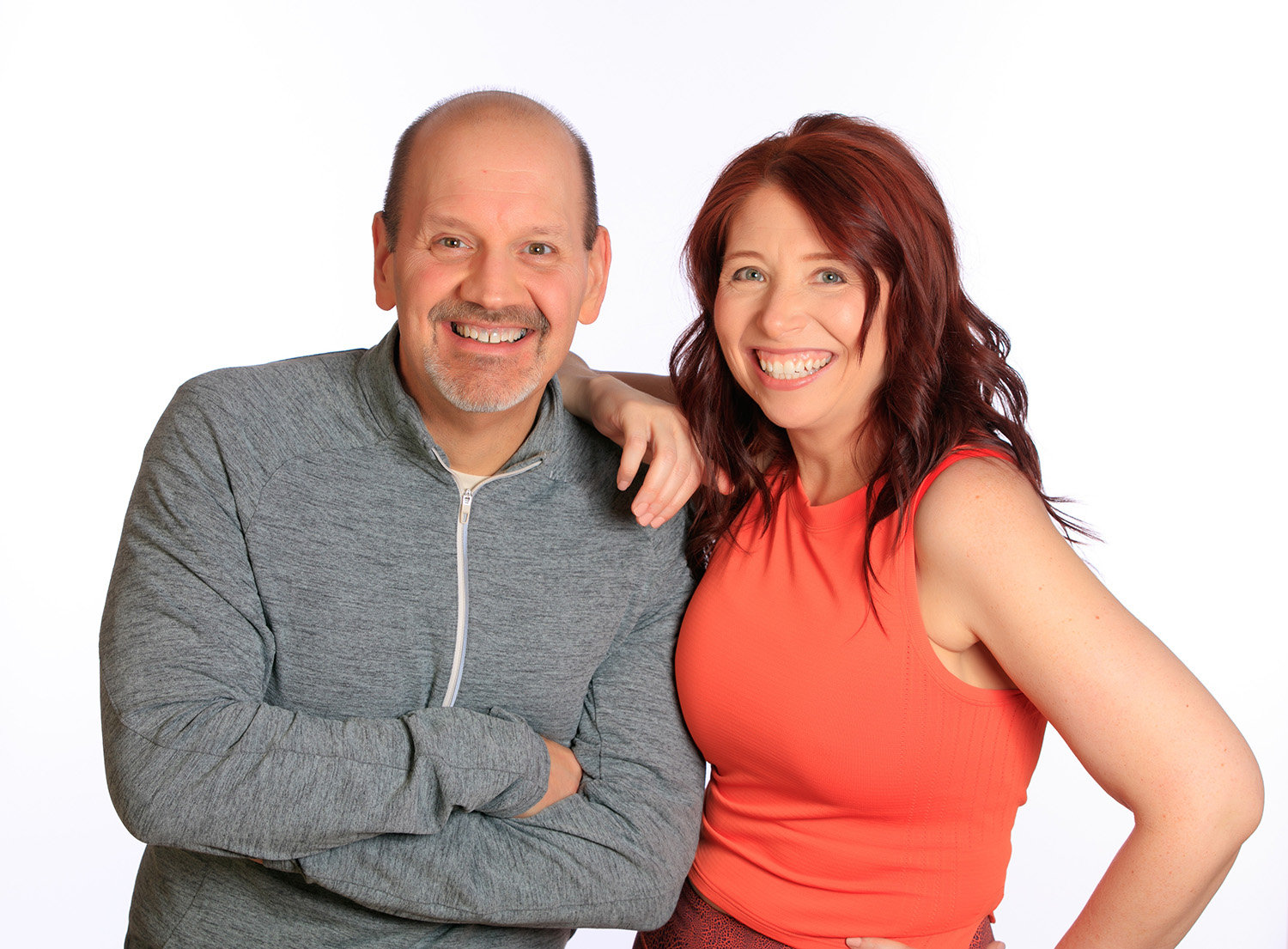 Subscribe
Keep up with all the Peloton news!