331. Peloton Partners With Ergatta For Row Content Plus Our Interview With Laurie Condon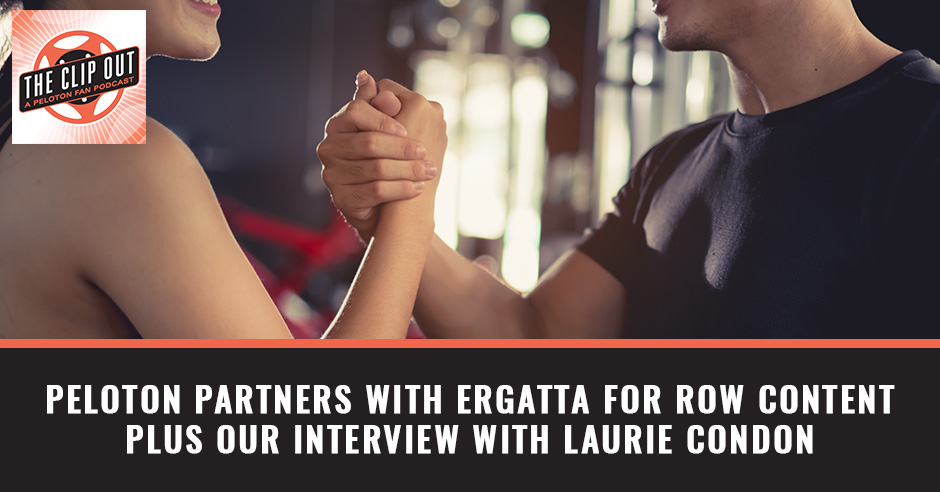 Peloton partners with Ergatta.
Lulu Lemon Chicago gets massive Peloton rebranding.
Peloton is giving away a Tread.
Peloton took part in Amazon's Big Deal Day.
Peloton releases walking meditations.
Peloton celebrated World Mental Health Day with Mindful Movement Classes.
Emma Lovewell is engaged.
Peloton hosting Latin Hispanic Heritage Month virtual event.
Leanne Hainsby creates Breast Cancer Awareness apparel line.
Cody Rigsby gave a keynote at Google.
Ben & Leanne had a fireside chat at Bloomberg.
Mara Thoner (aka Matty Maggiacomo) celebrated National Coming Out Day.
Christine D'Ercole took three silvers and two bronzes at Worlds.
Christine D'Ercole celebrates 9 years at Peloton.
Matt Wilpers celebrates 7 years at Peloton.
Angelo has tips for meals on the go.
Les Mills launches VR fitness.
Feid joins Camila Ramon in-studio.
TCO Top Five.Birthdays – Steven Little (10/18)
All this plus our interview with Laurie Condon!
—
Watch the episode here
Listen to the podcast here
Peloton Partners With Ergatta For Row Content Plus Our Interview With Laurie Condon
It's been a day. Nothing bad life-wise that I'm aware of. I just had an ugly time at work lately. We should thank everyone who participated in our book club.
That was so much fun.
Thank you to David Miller, first and foremost. He wrote a book and then participated in our book club, our first one. He was gentle. It's nice on your first one, I've been told. That was nice of him to participate because we've never done one. We didn't know if anyone would show up and people did. That was great and we had a good time. We hung out with him for an hour or so, talking about his Peloton book and whatnot. We also took all the potential books and wrote all the names down. We put them in a hat and then spun a wheel. The next book up for bid is Don't Forget to Write by Sara Goodman Confino.
The next book club meeting will be on November 14th at 7:00 PM Central. I also wanted to say thank you to Tina Fryling because she did all of the work putting everything together for the book club. We could not have done it without her.
Not to cut short from going our gratitude towards Tina. In our hearts, we're still gratituding, but I also want to point out that as of this recording, that book is currently on sale on Kindle for $4.99, and you get $3 towards other Kindle select reads.
Maybe that's because of the Amazon Big Deal Days.
I think it's because they know we selected it for the book club.
We do have that amazing partnership with Amazon.
They're just trying to piggyback on our success. Talk about doing the heavy lifting or carrying Amazon across the finish line. If you're interested in participating, you can pick up that book for your Kindle. It's pretty inexpensive right now. Put a little hustle in your bustle.
Join us on November 14th at 7:00 PM Central, and we'll have a great discussion.
One of my favorite things about scheduling events on the show is picking the time and making it Central.
I know. It's all in Eastern time.
Sometimes you'll get West Coast time.
We'll throw in a Pacific.
Nothing was ever built around Central time. It's nice to make you Coastal elites have to deal with Central time. Figure it out, man. That's what we got to do.
It's funny you say that because one person joined an hour late because they were in the wrong time zone.
Coastal Elite. That's what they were.
She was super sweet. She was not an elite at all.
Coastal sweet. What pray tell do you have in store for people?
Some big news has dropped. There's some sad news that has been happening in the world because it's the world.
It has been pretty bad even by world standards. The world has been crappy for a while, but it leveled up.
Just when you think they can't think any worse.
You get used to this amount of crap. It's like, "I guess this is what crappy is now and I've adapted," and then, "Oh, you can do crappier here."
It turns out there's no limit to the amount of crap. We'll talk about a little bit of that. We will also talk about some of the places that Peloton has been in the news, including their amazing new partnership with Ergatta. We have to talk about the deals that occurred on Amazon's Big Deal Days. There's a bunch of new content that is hitting, as well as instructors in some very interesting places in the news. We have some exciting things to report. We also had a visit from Angelo who has tips for parents who have kids that are in activities every single night. We got you covered. We have our competitor news. We have our TCO top five and of course, our birthdays.
Before we get to all that, shameless plugs. Don't forget we're available on Apple Podcasts, Spotify, TuneIn, iHeart. I think we're supposed to say YouTube Music because they're pushing everybody there. Wherever you find a podcast, you can find us. While you're there, be sure and follow us so you never miss an episode. Maybe leave us a review. It's super helpful and greatly appreciated.
You can also find us on Patreon at Patreon.com/TheClipOut. If you sign up, you can get these episodes ad-free. If we get them early, you get them early. Also, we have a free level. All the book club stuff is operating through Patreon. Lots of people have signed up for the free level. Thank you. That's great to see. If you want to check it out, it doesn't cost you any money. We don't take your credit card. Nothing like that. You can sign up and you're good to go. I don't think Patreon takes your credit card.
Not for the free level.
As I'm saying that, I'm like, "I honestly don't know what Patreon does."
There's a button that says, "Join for free." That's where all the book club stuff is. If you want to support us financially as well and get extra stuff, you can join the appropriate tier there as well.
We've been cranking out tons of articles and stuff for the website. That's where a lot of that money is going. It is to the helper bees.
We're paying them for all that work.
We're not making tons, but we're trying to do what we can.
We can't afford tons.
We're trying to pass along what we can. If you're appreciating that information and you have extra means and you want to kick in, that's great. If you don't, that's great too. You can still check out the free level or you can just listen. That's also greatly appreciated. You can also watch these episodes on YouTube at YouTube.com/TheClipOut. Don't forget our Facebook page at Facebook.com/TheClipOut. While you're there, like the page, join the group.
It's a great way to stay up-to-date throughout the week. It's a great place to have those articles that the helper bees and Crystal are working on pop up right in front of you. Finally, don't forget, we have a newsletter. We send those out mostly weekly when I remember that I've had a pretty good track record except when I'm on a boat. You can sign up for that at our recently redesigned and beautified website TheClipOut.com. There's all that. Let's dig in. Shall we?
We shall.
—
Peloton and Ergatta have a partnership. What? That is crazy.
First of all, it is the first time that we have seen a partnership revolving around the Row. It is also the first time we've seen a partnership where we have seen content from a competitor. We've seen the YouTubes and the Disney+s. We're used to that now.
I know that's technically content but I don't think of it in the same way because it's not content designed to make you engage with the equipment.
I'm anticipating my messages. I agree with you that it is different, but it's the first time we've seen usable content that you're working out. It's also interesting because they're using Ergatta graphics. It's it's not Peloton graphics. There are two cool games that you can play. One is called Meteor and one is called I believe Races. We will shout out our tipster. I want to make sure that they get all the credit here, Julie Schindler. I wanted to make sure I got her leaderboard name TurboSquirrel because that's amazing.
That's a good name.
The beta test dropped, and Julie was all over it. She was able to play both of the games. She said that she had never had so much fun on the rower and she would be back.
That's great because I've been seeing a lot of feedback like, "I bought this thing. I thought I'd use it a lot and I haven't." It's good that they're figuring out ways to do stuff like this.
She also mentioned that it seems a lot like Lanebreak from the vantage point of it being a video game and you're following directions, but it moves super fast. With the Races one, you specifically are racing other people on the leaderboard. Those who are the hard-driving and super serious rowers are all ready. It's been six hours. They are already calling out the fact that if you have an Ergatta and you have a Peloton, how the measurement for the output is done is completely different on two different machines. In theory, according to this person whom I do not know. I am only going by what they are saying. I have not validated this.
We're quoting random internet strangers about what could possibly go wrong.
They say that Ergatta will always be faster because it's a water rower and there's a whole bunch of modules and things that make it faster.
I find it fascinating that it's cross-pollinating like that. I did think until you said the words that Peloton will be siloed over on Peloton stuff and the Ergatta people just cut and pasted the code and pushed it out. That's fascinating that they're linked.
It's also fascinating to me. We've heard this from Peloton when they rebranded. They specifically said that we're going to be seeing Peloton in places where we have never seen Peloton before. They have delivered on that. The Michigan brand, then you had the partnership with Lululemon, and now this. These are big things.
It's a big thing because they're two most recent partnerships are ostensibly with competitors.
Not only are they with competitors but they are also siloing in a way. It's all about content creation. Everything that is happening with the Lululemon partnership, the Ergatta, and the Michigan bike is still going back to the roots of what Peloton does. The Michigan thing is about creating bikes. The Ergatta thing is about creating content for the Row. Lululemon is about Lululemon making the clothes and Peloton making the content. This is a big deal. I wish a lot more people had heard about our book club meeting. We had quite a deep discussion on the history and the future of Peloton, and where things are going. People have differing opinions on all the things.
Also, if any of this is good.
By the way, that entire conversation will be up on our Patreon page. For members who join the community, you will still be able to see that. We recorded it, so you can go and check that out if you want to hear this deep-dive conversation I'm talking about. We got into this deep conversation about how Peloton is doing all these tentacles in all these different directions. Part of the premise was it's concerning to some people because they're in so many places.
Are they stretching too thin?
My feeling is they're not spreading thin. They're bringing it all back to where it should be.
The content that they're creating for Mirror devices is probably not going to be radically different. My gut tells me that they're probably repurposing Guide classes. It's stuff that they're already doing. They'll just film it in a vertical format so they can push it out to the Mirror. They're bringing in content so they don't have to do anything and they have new content.
Here's where I'm trying to wrap my head around with all of this. I absolutely understand what Peloton gets out of this. They get what looks to be good content for the Row. They don't have to build it from scratch. They don't have to worry about that's too similar to something Ergatta has already done, so now we're going to sue you. I totally get that. It's a no-brainer for Peloton.
I don't understand what Ergatta is getting out of it. It seems to me that it lessens the value of their product. I'm sure that they were paying a licensing fee, but I would think that if I was interested in buying a rower and I'm on the fence between Pelotonin and Ergatta, and I see I can get the Ergatta content on a Peloton and I also get all this other content. If I ever buy a bike or a tread, it's already baked into my subscription. Why would anyone ever consider Ergatta?
It's because it's still cheaper at the end of the day. If you are in the market for a rower and you're looking at Ergatta versus Peloton, you're still going to be able to get an Ergatta cheaper than you can get a Peloton. I think that's part of it. We've said for a while now that we think that the entire industry is contracting. There are going to be all these people condensing. We're starting to see it. Peloton is smart to get ahead of it because they're getting their hands on as many pies as possible. Regardless of how it all shakes out, they end up in a very nice position.
 It makes it difficult for NordicTrack because Peloton is already there. I wonder if Ergatta has data that's not a price proposition, but says that people who are into rowing are more apt to buy an Ergatta. They think that's more of a "real" rower and that a Peloton Row is more for the casual rower. They're like, "We're never going to get that guy or girl anyway."
It's also a different kind of rower. It's a water rower. That's important to note. It's very different. Quite frankly, it's ginormous. This is the Ergatta. It's big. It is 2X2 in storage and 7X2 in use. That's interesting.
What's the price?
It is made out of cherry wood. You can get it for $2,249.
Is that like $750 cheaper? The Row is like $2,995. Now she's weighing, "Do I tell him what it costs or do I tell him what I told him it costs?"
I don't play that game. It's $2,995 for the Peloton.
I find this riveting. I think it's great for Peloton. I questioned the value proposition for Ergatta other than the licensing fee.
Keep in mind too that it is a beta test. Whatever they've put out there, they have to prove that it works and that it is good for everybody. It's also possible to go away. Beta tests have been known to come and go.
That's true. Speaking of fun rebranding stuff and partnerships, we talked about the Lululemon and Peloton partnership. Instantaneously, the Chicago store got a massive Peloton makeover. I would think if you just woke up inside this store, you would be hard-pressed to know you were in a Lululemon store based on these pictures.
The whole back wall or this whole wall that we have a picture of up here is all Peloton instructors. It's all the ambassadors. I would agree with you, Tom. It's interesting how the LuLuLemon logo sits right next to the Peloton logo. I want to say too that this particular store that was remade or had this makeover occurred because the Peloton On Tour included this Lululemon store as a stop.
It was the starting location for the 5K that everybody was doing. The other thing that is important to know is that this particular store is a Lululemon experiential store. There are two of them. One in Chicago and one in Minneapolis. These experiential spaces are ginormous. They are 20,000 square feet. Not only do they have all the Lululemon clothes but they also have a space for Studio classes to be held and recorded. We found at The Clip Out that they completely makeover the store.
People who were there for Chicago were able to check out all the Lululemon clothes before they officially dropped on the Peloton website. In addition to all of that, you do some math here. Let's think about this. Chicago is where they had the first partnership with the YMCA. That's another partnership. We were talking about all the big partnerships they've been having lately. That's another one. First of all, that's where this big partnership took place.
This Lululemon experiential store, we checked out the one in Minneapolis. One of our other tipsters, Mark, went to the actual store. They had not done anything to the Lululemon store in Minneapolis. He checked out the Peloton store, nothing there either. This also is interesting to us because there is a space for recording. There is a space for having classes. I'm not saying anything will happen with it but our minds just wondered the possibility.
It's hard not to think that moving forward, they'll use Lululemon stores across the nation for the Peloton On Tour stops, assuming they're going to do this annually. That seems like a logical place to do it. We talked before about how it gives them a great footprint and a lot of them are just accidents.
In so many malls, if you went to the Peloton store, it was almost always directly across or next to a Lululemon store. It's great in that regard too and the fact that these experiential stores have Studios. I know that these are the only two but it seems like it would be a logical place to do these things moving forward, plus if they need more space for classes or something for a Peloton On Tour, many of these malls, even the fancy ones, have dead spaces. They have unused inventory. They're not at a capacity right now. They could Spirit Halloween it and be like, "Give me this space for four days so we can throw in some bikes and do classes or Treads or whatnot."
It's super interesting. We will be keeping a very close eye on this. I would love to hear anybody's thoughts about it. If you get a chance to go check out the store in Chicago, it is gorgeous. You absolutely should.
Peloton is giving away a tread.
They sure are. One person is able to win. You enter the tread sweepstakes. It's all about marketing. They want your information. This is only open to people who are not currently enrolled in Peloton marketing. Very few of us I think, but if you enter you do have a chance to win. They are trying to get this tread in front of as many people as possible. As far as I know, this is the first tread that Peloton has given away.
Have they ever given away a bike? I don't remember. They haven't done a lot of equipment contest.
Not contesting but don't forget all of those "helping people out" bikes that they gave away.
They've done that but I mean an actual enter-to-win style contest.
They haven't done a lot of that.
I always find it fascinating because you see it all the time on Instagram or Twitter.
Peloton is a great community. If someone is having a hardship, everyone comes together and tries to help.
Click To Tweet
Back in the day, they didn't need it.
For sure, but it's interesting that so many other people had done it for them to capitalize on their success but they've never done it themselves when they have a product that people want. It's interesting to see that they're finally rolling something like that out.
I feel like we need to make a list of all the partnerships because I was thinking about the New York Road Runner that is coming up as well. Peloton is making some waves this year. For those of you who think that the past is dead, I don't know. I think we are rising from the ashes here.
One of their other partnerships is with Amazon, one of their first big ones. They were featured on Amazon's Big Deal Days.
It was a big deal though. The Peloton bike was the cheapest it had ever been.
That's a good deal but we're already yelling. I said, "I don't care." Normally, on Prime Day, I look at the deals and I'm like, "I don't care about any of this." People buy stuff like crazy. I'm the odd man out, but I don't think I've ever seen anything on Amazon Prime Day that I've cared about. Anyway, Peloton was part of the Big Deal Days with this cheap price on the bike.
It's 24% off. You can get it for $1,095. Also, the Guide was at its cheapest price as well for $95.
That's cheap.
There was a big discount on all the weights as well. They were hitting hard and a lot of clothing was on sale. If you were in the market for some Peloton anything, it was the week to get it.
They're like, "Blow out the clothes because it's all Lululemon now."
Not all.
—
Peloton announced shortly before we started recording this episode that Anna Greenberg is doing a global peace meditation.
By the time you hear this, it will have already aired. That's Thursday, October 12th at 8:00 AM Eastern. A lot of people have been reaching out to me. I'm sure a lot of people have been reaching out to Peloton saying, "Are you guys going to talk about this?" It is awful. There's nothing good to say about it.
It's always difficult for corporations because they're corporations. It's always that damned if you do, damned if you don't. Sometimes when you talk about this stuff, it looks like you're trying to capitalize on something awful. It's a tough balancing act for stuff like this.
I know there are lots of people out there that feel like Peloton has been very vocal about certain matters and they have not always been vocal in their opinion about things that affect Jewish people specifically. First of all, I hear you. I see you and I don't think that you are wrong. I also think that Peloton has switched gears in the last year. I don't think that they have been this vocal in general across the board.
A lot of people were talking about their support for Black Lives Matter and things like that. That was also a different regime in place making those choices. They have certainly, I won't say stopped talking about that stuff, but they are talking about it in different ways. I get that they're nervous about how to approach it.
Like it, lump it, or whatever, Peloton gets so much in the headlines for every misstep they make. I'm sure there was a very long conversation with many people involved who make more money than we can ever think about in one room discussing how to best handle this. Ultimately, they landed on a 10-minute peace meditation. I am very much looking forward to taking it. I hope that it brings a tiny bit of peace to those out there suffering. I know there are a lot of people who have family members and friends in Israel.
We also have brand new walking meditations.
I tried one of these and I enjoyed it. They're short and they're not meant to be seen as exercise. That cannot be your headspace whenever you try one of these. The idea is to still turn inward like you do on any meditation, but also to be paying attention to nature around you. It's a nice break in the day to change the chatter in your head. I enjoyed the one I did with Kirra Michel, and yesterday was her birthday.
It's probably a good cool-down after an outdoor run.
It's also a nice thing to do first thing in the morning. One other thing I want to say is that there is also a new boss ride with Ally Love, which is to kick off her Boss October. There is also a brand new 10-minute standing core with Rebecca Kennedy, so lots of new content.
Peloton celebrated World Mental Health Day on Tuesday.
I took a 10-minute World Mental Health Day, also with Kirra Michel. They had several classes that you could take, not just meditation. They are all under the World Mental Health Day collection. If you miss those, don't worry. You can easily go get them. By the way, those walking meditations, you can't find them under meditations. You can't find them under outdoors. You have to go to the collections. That is where you find the walking meditations. I just wanted to mention that.
That's good to know. Coming up after this, we got instructors in the news. We're going to tell you which instructor got engaged. Stick around.
—
Emma Lovewell announced her engagement.
She's been with Dave for quite a while now. They finally made it official that they are going to get married. Congratulations to them. It looks like they were very happy in their engagement pictures.
I would hope. If you're not happy in those pictures, don't do it. Peloton is hosting a LatinX Hispanic Heritage Month virtual community event.
This will have taken place before you hear this episode. It's going to be taking place at 10:00 AM Eastern. It is all virtual but it is going to have two instructors, Camila Ramon and Hannah Corbin. They are going to be talking with people and answering questions. It'll be a nice event for lots of people.
We talked about Leanne Hainsby teasing a Breast Cancer Awareness line of apparel. We were unteased. That's the opposite of being teased. I know what the opposite of being teased is. I don't think you want me to say that. Anyway, it's here.
It dropped. I don't even know what to say about this. It's nothing I would ever wear so I'm not buying it. It's weird-looking but not bad or offensive or anything.
If you haven't seen it, it's like she hand-drew boobs on a shirt. When you wear it, that's where they reside. It's it's a little forward. I don't know what to call it.
The issue with it is that people outside of the world of Peloton have no idea what the hell you are doing.
It's going to be like, "Why are you doing that?"
It's not my thing. Either way, it's a nice collection to raise awareness for Breast Cancer Awareness Month. I also like that the proceeds were not going to like Susan G. Komen. They were going to a UK organization that works hard to raise awareness. I was glad to see that in a month filled with pink, you can go a lot of ways. I was happy to see it was going somewhere that actively raises awareness and does research.
Cody Rigsby was a keynote speaker at Google.
I'm sure he was talking about his book. It was a keynote speech. He was very excited about that. Congratulations.
Ben and Leanne did a fireside chat for World Mental Health Day at Bloomberg.
They had a whole conversation about how the last year of their lives had taken a toll. It is very smart for them to be part of this conversation to talk about how a lot of things that happened were outside of their control, how they dealt with that, and how they kept themselves in a good place. I hate to call it good, but they kept moving and they didn't let that completely derail their lives. Although I'm sure they had moments that felt crappy.
I have no doubt, and Ben also talked about his book.
Of course, he did.
I don't want people to think that we're ripping on Cody for talking about his book, then we gloss over Ben, and here is his book right on the screen.
If you hear me talk about Ben, Alex, or Cody, assume they talked about their book.
The real complaint here is they called this a fireside chat and I don't see a fire.
They do that a lot. I remember Peloton doing that. Peloton used to call their meetings fireside chats or something like that. I guess they come all hands, but I've seen them say fireside chat before.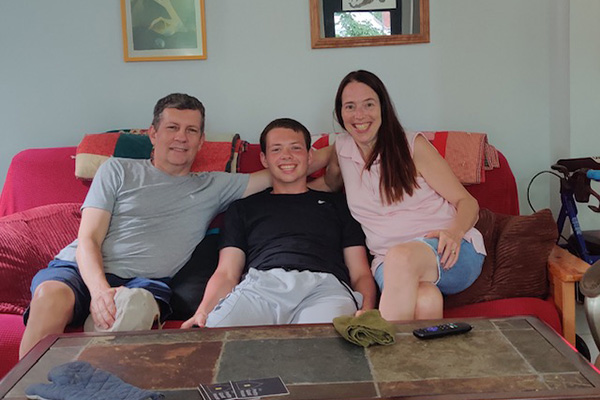 There's no fire to be seen.
I never see a fire at these things. I think it says that people are like hanging out around.
Don't call it a fireside chat then.
I used to work for an unnamed company. They used to have a meeting every day called the flash mob. There was no flash mob. It's a bunch of people and just a big meeting. The worst part was we all had to stand during that meeting.
Did you work at Walmart?
No, I didn't. Although I will say some of the people there were as crazy about the owner. That was wackadoodle.
Mara Thoner, AKA Matty Maggiacomo, had a fun post for National Coming Out Day.
How do you pronounce that?
I think it's a parody of Vogue but it's fake, so it's Fogue.
He said, "Happy Coming Out Day," and a wonderful picture of Mara Thoner. I love it. Happy National Coming Out Day to you too, Matty.
Christine D'Ercole was at a World Championship.
It's this big long name. It's hard to follow bike racing. I tried and it's crazy. She was there and she did wonderfully. In fact, in every single event she did, she placed. She got a medal in everything. There were silver and bronze, but she placed in everything. I think she even shared the full list, 3 silver and 2 bronze.
While we're speaking of Christine, she is celebrating nine years with Peloton.
It's crazy to think that some of these instructors have been here the entire time and she is one of them. What a ride it's been for nine years. Congrats to Christine on her many medals and her nine years.
Speaking of anniversaries, Matt Wilpers is celebrating seven years with Peloton.
This is crazy to me because he started after we did. That's crazy.
He was our first guest so he was already there when we started.
After I started Peloton. That's what I meant.
That's after you did, not after we did.
That's fair. In my mind, he's still a new instructor. I need to let that go. It's like when you have a kid and then you don't see them for a long time, and then you see them and they've grown 6 feet tall. It's time to let it go.
It reminds me of when I was on radio. I started as an intern and I got hired. Somebody was like, "You were the intern." I was like, "I've been working here for four years now so suck it."
It's time for you to let that go. Congrats to Matt.
Coming up after this, if you're trying to eat healthy and the kids have you running everywhere, you need tips for how you can eat effectively. Angelo has them for you, coming up next.
—
Joining us from MetPro, it's Angelo, here to answer your fitness and nutrition questions.
Thanks for having me back.
We're glad you're here. We have two ladies who are not teachers, but it is back-to-school related. Angie Pruwer and Jessica Treat both have kids who have tons of evening activities. Angie is worried because she has less time to prep and eat dinner. Her husband and the kids want fast food every night, but she wants her pants to fit. She's looking for quick dinner prep. Jessica is slightly different but is on the same page. She's looking for how to wire her car to store a mini fridge so she's not eating crackers and warm fruit every day.
Let me get my engineering schematic and explain how to wire your cars so that you can have the fridge.
In the '90s., they had the Ford Explorer Eddie Bauer edition. Now, it's like the Ford Explorer Maytag edition.
Remember the car phones like the giant bricks that you bring out.
My mom had one of those.
They have all those coolers too that you can plug in, but there are no cigarette lighters anymore. What do you even plug it into?
A lot of cars have power sources that are like that, especially a minivan or an SUV. I think our CRV has something like that. I do think that they're out there. Some cars these days have straight-up regular Edison outlets.
There you go. We got the wiring down.
We got the wiring out of the way. For both Angie and Jessica, whoever has a family who wants fast food in the evening, you're not going to like my answer but it is the right answer. That didn't sound very trying. I'm trying to be modest and humble hearts. I apologize for that. There are some deep truths to this.
You have to prep those meals because you're right. It is not going to go well if you're hitting the drive-thru, or if McDonald's and Burger King are on the way home every night. You want to nudge and encourage your family to gradually adopt healthy values and nighttime eating habits along with you. Until that happens, you have to food prep.
You have to food prep so you have your own thing. That is not to say that you cannot judiciously order something on the menu, but I'm not going to tell you what to order because the gist is not going to go well. That needs to be an SOS emergency situation. If you want this to work in a meaningful way on a day-to-day ongoing basis, you're going to have to prepare those meals.
There is good news. The good news is you don't have to find these magical 45 minutes that were missing from your schedule to do this every day. What I want you to do is take 15 or 20 minutes every 3 to 4 days and prepare multiple meals ready to go. Another way you can cut down on food prep time is to cook in bulk macro.
If you've heard any of our segments, you've heard us talking about the way we train all of our clients to meal prep. That is to cook 1 or 2 different protein sources, whatever you like. Cook it in bulk, put it in a container in the fridge, and then do the same thing for your slow-digesting carbohydrate. When I say slow-burning carb, think of brown rice, sweet potato, oatmeal, and things like that. Hearty carbohydrates.
Have a big container of it, cooked, in the fridge, and then have some fruits and vegetables ready to go. Food prepping is a matter of placing the food into the to-go container or in the case of our traveling engineer friend, into your newly wired vehicle with an ice cooler, and you are set and ready to go. It has to be repeatable.
In other words, I can give you a one-off. Sort of if you're at this restaurant, order that. That will not work because what you need is a day-in and day-out lifestyle strategy and the most effective strategy. This isn't my personal preference. This is us combing the data at MetPro from thousands and thousands of clients.
More than any other single factor, we can correlate progress towards athletic goals, which for us 88% of the time includes weight loss. We can correlate it to food preparation. Our clients who have a schedule, where once or twice a week, they're doing some measure of food prepping, always fare better than those who do not. I would encourage you to dive full force into that strategy and you're going to get so much benefit out of it.
I've seen those drive-thru lines when sports are over. You are not saving time. You're not just cooking things. You might be saving your energy because you don't have the bandwidth to go home and make dinner, but you're not saving your time. That is my guess.
That's so true.
If people would like this sort of information tailor-made for them because you MetPro guys have had so many people with different unique life situations. I hear Crystal talk about all the time, "I'm a surgeon and I'm in the OR for ten hours. How am I going to have a snack?" I told him to ground the patient but apparently, patients don't bring food in the OR. That is a one-trick thing just for the teachers.
Every phase in your life seems so paramount until you get through it, and then it's no big deal.
Click To Tweet
You might drop some of the ground turkey into the wound that way.
Whatever situation you have that you think is insurmountable, you guys have surmounted it. If they would like that for themselves, where can they find you?
I'm going to add one more thing to that. If you have a circumstance you think we haven't heard yet, tell it to me. I want to hear it.
I love the challenge.
You do love the challenge. That's the only reason Tom is doing MetPro. He was like, "Let me see what I can do."
Thank you.
—
Les Mills is now doing VR body combat.
The story I found interesting was the fact that they are working with Facebook. They have that new VR system. I think it's VR3 or something that's coming out. Do you know what I'm talking about?
The metaverse?
Yeah. That whole system is pretty forward thinking and that's what this game is for. When Meta did their big launch, they used this as one of the signature classes or signature games that you could use as an example of what you could do with VR, like what is possible to do with VR. I also find it interesting that Les Mills doesn't have a space in the world of connected fitness right now.
I don't think I've heard this name before in my life.
They're a huge deal. One example is Les Mill's Body Pump. It's been around forever. Have you ever heard people say, "I have a Body Pump class?" They've been at the YMCA for my entire adult life. It's one of the first places that I ever did weights in a group setting, but they did it based on music. They're good workouts, but they're all based on workouts with weights. I thought it was interesting that they don't have anything out there with connected fitness. This is their first entry to that but it's noteworthy. I am surprised that Peloton is not the first to get out there in this VR world. On the other hand, it's probably best that Peloton is not.
I was thinking that because that would be a new piece of equipment and they're not ready for that. That would be stretching themselves too thin to do something like that at this time. Honestly, based on some of the partnerships we're seeing, I wonder if the current thought process is to let somebody else figure it out and then we'll license it.
If that is what they are thinking, I am on board with that. I approve. Not that they care, but that would be smart. I feel like it needed to be talked about because this is something I would totally play. It looks fun and I love VR games like the one that Brian has. I wish that it worked. I enjoy all that stuff.
That's the problem. They're cool when they're working, but they seem very buggy right now.
It's still very early in the VR world.
—
Not unlike the last topic, I don't know how to say this either.
I assumed it was called Feid. This artist was part of LatinX Hispanic Heritage Month. The thing is this was a very big deal. It quietly happened. He came into the Studio to be part of the class, but he didn't just hang out and take the class. He also taught the class alongside Camila. In addition to that, they also gave him a custom bike.
His color is green. The entire Studio was bathed in green. They made a custom bike in his custom color, and then he got to take it home. Going back to the partnerships, I don't know if this bike will ever be for sale, but I will tell you this. It doesn't look that far off from the color that they originally teased back in the day when they first dropped that there were going to be different color bikes. This color is similar to that color.
That makes sense.
What else do we have in store, Peloton? Get some stuff up your sleeves over there. I also wanted to say that they put this class on TikTok, which is a first for Peloton.
I saw that too. I mean I saw it in the headline. I don't do TikTok. That's very interesting as well. I haven't seen more of that. I saw a thing the other day that they had cut up Mean Girls into chunks and they were putting it on TikTok. It was especially because they don't have to pay them because there's no agreement for posting movies on TikTok.
That will be coming.
They have no residuals. In the middle of all the negotiations and the strike, they're like, "Good job, guys." That's not what Peloton is doing.
They're not doing that, but interesting.
—
It's the TCO top five. Let's talk about this. We post on the interwebs and then you tell us what you think the best classes of the week were, and then we read them back for everyone that didn't suggest them to give them a shot. There has to be a more succinct way to say this. One day, I will find it.
We'll keep hoping for that. In the meantime, your favorite Peloton walk came from April 9th, 2023. It was a 45-minute Gospel Walk with Kirsten Ferguson. This is part of her Intention Setting Sunday series. Eric Grantley found that the class resonated with him. He said, "Her affirmations during the class were so uplifting, and her revelation about her injury hit home."
We had a 5-minute core class with Robin. A couple of people mentioned this one. Stephanie said, "Robin's 5-minute core class from 10/2 was so awesome. She has a new go-to 5-minute core." Diana Kerr agrees. She took it four times. We then have the favorite Peloton ride. This one was a 30-minute pop ride with Leanne Hainsby from October 5th. This was for breast cancer awareness and it was a commemoration ride.
We all know about Leanne's journey and she spoke about it this entire time. This was a place where anybody who had been impacted by breast cancer could feel less alone and more supported. Michelle Lee said, "The class was beautifully cathartic." She's been sick for two weeks and this was her first ride back. She lost her best friend in 2005 to breast cancer. This ride was to remember her while honoring Leanne's journey. Tears fell, but what a great ride it was.
We had a favorite Peloton glutes and legs class. This was from October 6th with Selena Samuela. It's 20 minutes long. Alyssa Inigo Figlar said, "Selena's recreation of death by single leg bridges class was such a good burn. It was new but a remake of a retro classic." For our unstackable, this was from October 7th with Matt Wilpers, a 45-minute Power Zone Max ride.
Maggie Craig said, "6:15 second Zone 7 intervals at the end of the ride pushed our limits, but the ride was beautifully structured. VO2 maxed out was the name of the game. The playlist was perfection." That does sound brutal. I do not want to stack. Do not stack. Thanks to everyone who sent in all of your recommendations. A lot of great classes to choose from there.
—
Finally, we have one birthday. It's from a former instructor. People who have had their Pelotons for a long time will remember this instructor. He was arguably maybe the first breakout Peloton instructor. Steven Little has a birthday coming up on October 18th.
Happy birthday, Steven Little.
Coming up after this, we're going to talk to Laurie Condon. She has a book and is an avid Peloton user. You actually got a chance to read her book.
I did get to read the book. At the time of this recording, I had not yet read it but since then, I have. I have done my homework and I enjoyed the book. Check it out. It is a great story with a nicely done ending.
It is in the wheel hat to be in the book club. Keep your eye out for that. We will talk to her, coming up next.
—
Joining us is Laurie Condon. Laurie, how's it going?
It's great. Thank you for having me.
We're so excited to have you here. I can't wait to get into the discussion about how we made this happen. I want to start with your history of Peloton. When did you decide to have a Peloton? When were you like, "This is it for me?"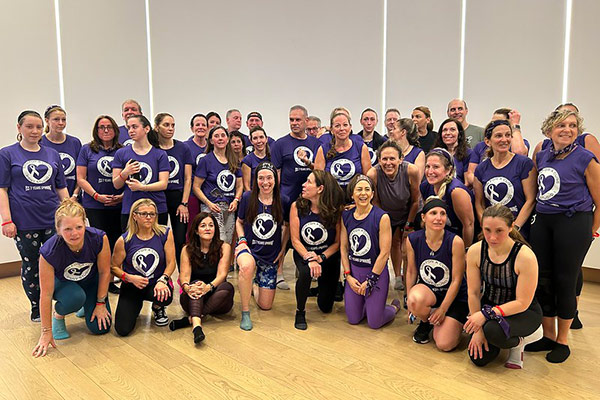 It was 2015. I'm a real OG. I had belonged to a gym. It was a small local gym and it maybe had ten bikes and they were all broken except for bike number eight. I had to leave my house at 5:00 AM to get there to make sure I got bike number eight. We would fight over it. It was a thing. They put in a red-light camera on the corner. I got a month of tickets because I used to go to spin on Tuesday and Thursday, making sure it was right on red at 5:30 in the morning. Once I saw the Peloton, I was like, "I have to. I must have one." That's how it happened and I fell in love right away.
Did you keep going back to the gym, the spin studio?
Never.
Normally, people are like, "I liked my instructor and I felt bad," but you're like, "F that place. I am out."
"I was done. They were dead to me."
I did. I liked the instructor, but his daughter ended up tutoring my son, so I felt like I still was loyal in that regard. I had an extra hour of sleep and no broken pedals. It was great.
Have you had fitness in your life the entire time? Are you a lifetime fitness person or are you somebody like me?
Yes. I was a runner from probably 13 to 41. My knees had Piriformis Syndrome ITB. I was panicked that I wouldn't have fitness and I found spinning as a next activity. Once I started spinning, I loved it. When the Peloton came out, it was risky. It was a Kickstarter. I remember the whole thing, but I was like, "I have to try this."
"This will be mine."
Do you still have the same bike after all these years or have you moved onto a Bike+?
I have the same bike.
How many miles did that puppy get on it?
I will tell you 3,150 rides. I don't know how many miles. As an OG, the classes were not twenty minutes. It was like 60 and 75. I think a lot of miles, for sure.
When I first got my bike in 2015, that's all there was, 45-minute rides. That's it. There were longer rides, but there were never shorter rides ever.
I liked that. I feel like I'm in worse shape now. Even though I do multiple classes, it feels different.
I end up running a lot more than I do biking, but when I do stack classes, I'll keep going. I'll stack and then I keep going at whatever pace I was going. I don't slow down while I'm going. I let them do their thing.
I don't either, but I took one of Denis Morton's classes. I think it was only a 45, but he said he feels like it's a harder workout when you do 60 versus two 30s.
That's true when you don't stop. They program it like that too. That makes sense as well. You also mentioned when we went back and forth before the interview that you ran the annual Spin For A Cure ride. You had the seventh one in 2023. I did not realize there had already been seven.
We made $54,000 this year. It's amazing. The evolution is incredible. My mother passed away from Alzheimer's seven years ago. I was going into the 23rd Street Studio whenever I could. The classes were full, but you didn't have to get online and sign up at noon.
It wasn't Taylor Swift tickets.
Jenn was so approachable. She always has been. She's so human. She's so larger than life in the sense that everyone wants to talk to her. She's like a celebrity, but she makes you feel like she's a regular person and she's interested. Anyway, my mother had passed from Alzheimer's. I wanted to do something to raise some money and I asked her. She let me know that her father had passed from Alzheimer's too.
My sister came with me and my sister's company purchased all the bikes in the studio. What we did was we said, "Anyone who donates will get a bike and ride live." That's how it started. The first year, we raised $5,000 and couldn't believe it. There were so many people who had a loved one who was affected with Alzheimer's that wanted to contribute and wanted to participate. We started doing it in other studios. It would happen simultaneously and people would show up in the studios around the country and partake, and then COVID.
We got from $5,000 to $8,000 and then we had an Angel donor who, at the time, was very generous and wanted to contribute. As time went on, that donor became part of Jenn's Men and year after year, would donate more. One of his family members got Alzheimer's and then it became Jenn's Men/Spin For A Cure combo program. We had $40,000 in 2021, $40,000 in 2022, and $54,000 in 2023. It's a great community. I find that about anything. Someone posts something on the Peloton page. I'm a JSS tribe member, but if they post something and someone is having a hardship, everyone seems to come together and try to help.
There's always a special place in my heart for the JSS tribe because I feel like the spirit of camaraderie in the JSS tribe is like the OPP used to be, and it remains that way even now. I love that group. It's so fascinating to me how each different instructor and their groups tend to have a little bit of a different feel to each one and they all relate back to the instructor. I feel like because Jenn is who Jenn is, she brings in the type of people that keep it positive and nice to each other and caring, and that original Peloton feel. I love that group because of it.
I do too. She is so genuine. She remembers things. I love listening to her call out to other people. I love being called out and it's so silly. I'm in the basement and I'm like, "She called me." When she calls out someone with a milestone, then you high-five them or whatever, it's nice. It is a very cohesive group.
You also published a book. The name of the book is There's No Place Like Home. Tell us about that book and what inspired it.
Thank you. It started out because my husband had a unique experience that sounded so crazy. I'm like, "This is a Netflix series," which I'm hoping for. I did embellish it. If people read it, I am not on drugs. I don't sell drugs. My husband was adopted and went in search of his biological family. We thought maybe we'd find a half-sister, find out he had high blood pressure, or something minor. He went on to Ancestry and someone reached out and said, "I think we're half-siblings." It was so exciting for a split second. His first question was, "Is there anything medical I should know about?" She said, "You have to run out and get genetic testing." It became this whole other thing.
It turns out he was 1 of 8, and there is a genetic situation that will come up in the book. I'm going to say my husband does not have it. The book is fiction, but my character does. It's a fatal disease. In his family, 5 out of the 8 kids have died from it. When I heard that story and there's more craziness to it, I'm like, "This is something," and it's my second book. I was like, "I'm going to write about this." I'd watch a TV show and I'm like, "I'm going to do that, then I'm going to do that." I came up with ideas. There's a lot of stuff that is made up. Even some of my closest friends are like, "Do you sell Adderall? Do you sell it to your son's school?"
The book is about the relationship of the husband. He's looking for his family and the wife is having a midlife crisis and trying to figure out because her son is leaving the nest and she starts dabbling in drugs. It's about how they didn't come to each other. It came from a Peloton class because Jenn was talking about that song by Rupert Holmes, "If you like Pina Colada?"
It's called Escape, The Pina Colada Song.
I didn't ever listen to the words too well, but she was explaining that it was about someone who put a personal ad in the newspaper and then ended up meeting his person at the bar when they went to meet.
It's an awful song. I'm like, "Nothing about this is good." At the end, they're like, "I guess we'll stay together."
That's what my book is about because the marriage got a little boring. They each went through their own crises, but they came back to each other and they remembered why they got together in the first place. That's why the title is There's No Place Like Home. It was a Jenn moment that got me there.
I should send her my divorce journal.
You should. That'll inspire some stuff.
Hand it over.
We will do that. I can do that right after this. You said this was your second book. What was your first book about?
My first book was called Everything Is A Big Deal Until It's Not. It was about how crappy it was turning 50. The reason it's called Everything Is A Big Deal Until It's Not is because every phase in your life seems so paramount until you get through it and then it's no big deal. Going into high school, getting your first job, falling in love, getting married, having a kid. I was turning 50 and I was having a hard time dealing with it until I started writing and talking to people. I thought, "It's not a big deal." That's what that's about. It created a lot of dialogue for me. When people talk to each other, it somehow validates your feelings and then you move forward.
Talking about things and hearing other people's perspectives is super helpful in dealing with whatever you're dealing with.
You were saying before we started recording that you feel like you dream about your books. I was like, "Please, dear God, I hope it's not a true crime."
It is not but I have been dreaming of my next one and I have started writing it.
Anything you would like to tell us about your next one that's in the pipeline?
Since I don't know how it will end, I won't give anything away. It's about the sandwich generation, which I feel I'm a part of. I had elderly parents that I had to care for while having young kids. It will be a novel and my character is trying to figure out how to navigate that.
There are a lot of people in that situation right now. It's a thing. I'm curious. Whenever I look at the process of writing a book or publishing a book, it seems incredibly daunting. What got you past the hump of, "This seems like a lot of work?"
First of all, what got me past the hump is I didn't know how much work it was. I didn't know the process so I'm like, "I'm just going to write this." I don't have a very succinct process. The hardest part, in my opinion, is the editing part. I write every day and I write for a certain amount of time. When my story is done, it's done. I give it to my editor and then there are red lines throughout the whole thing. Some of the comments are not bad. They're like, "That's funny," or whatever it is, but you just see red and I'm like, "Oh my God."
You don't think about things that could potentially happen and how you will handle them, especially in today's world where people sometimes walk away without trying.
Click To Tweet
I wrote a short story that was published and the editor was doing stuff. I was like, "You are missing the joke here. You don't understand. I used ellipses for a reason. Why not?"
When you have that perspective and then someone wants to change it, it is a little hard. Every comment, for the most part, I've taken it, and it has been a help. That's the process I don't like. The reason I do pursue it is, first of all, like you mentioned, I have to get the words out. If they're in my head, they keep repeating themselves until I put them on paper. Usually, what I'm writing about is something that I want to explore. I hope one day I'll be a bestseller, but even now when I do a book club or an interview or whatever, the conversation that it creates is so fascinating to me. I love to hear other people's perspectives on what I'm talking about. Something that's in my mind.
I know this is not what you're thinking of, but it always cracks me up whenever I hear people talk about literature. They'll be like, "This is what this meant."
She hates it so much.
When people are obsessed with the red shoes, I'm like, "Maybe she was just wearing red shoes."
There are certainly books that are written that way, but a lot of times there are books that aren't written that way and then people apply all this stuff to it. The authors over there are going like, "Yeah. It was a metaphor about man's inhumanity."
There's a lot of art like that, like cerulean blue. I'm like, "Maybe it's just blue." I stare at a lot of paintings. I'm like, "I don't get it."
That's how I feel. It's not that I don't enjoy art or literature, but I enjoy it for whatever I took from it, not somebody else's interpretation of it. When people try to force that interpretation, I shut down. I hated literature classes in high school and college.
"Can I just enjoy the story?"
I just wanted to enjoy the story.
"I enjoy this charming story about an adulteress who was forced to wear a letter and she gets her comeuppance. Am I missing the point?"
There are things you should talk about within stories. There are points to them. Have you ever had that happen to you where somebody is talking about your book and they put this thing in there that you had never meant it to be? Has that ever happened to you?
Not necessarily that. For the first one, I thought these things that I was noticing about what happens when you age were so horrific. People will counter with things that are happening to them. I'm like, "That's big. I'm not that bad off." It is funny. This one is so new. It came out on July 13th. I read all of the reviews, but what I'm so happy about in reading the reviews is that people are getting the message. It's about the journey of a relationship. You get married sometimes in your twenties and you don't think about things that could potentially happen and how you're going to handle them. Especially in the world nowadays, people sometimes walk away without trying. This is about the fight and the desire to make it work. That is what I was trying to convey.
Sometimes, you try longer than you should have. I'm not projecting or anything about the last one, just to be clear. We're good.
I figured that when you told me about the notes you're going to pass along.
There's a story in there, I assure you. Getting back to Peloton, I want to talk about that a little bit. What is your leaderboard name?
It's exciting. It's LCondon.
Because she's an OG, she could do that. She probably could've gotten Laurie. All the simple ones have been absorbed because of all the people.
There's probably another LCondon out there that's like, "Gosh dang it."
There were no fun ones when I started. It was like names and I felt bad. I didn't want to lose all of my cred, so I didn't want to change it.
That's a sign of respect. That's a sign of OG-ness. Don't you dare change that.
We weren't shaming you. We were celebrating. A simple leaderboard name like that is ungettable now.
They have to put numbers on it.
Anybody with the last name Condon whose first name starts with an L, there's got to be hundreds if not thousands of them. Take pride in that. I guess we normally ask if you have a favorite instructor, but I think we already know who that is.
I love riding with Jenn. I also love riding with Christine. I try to mix it up a little bit, but I do typically go back to those two the most. Sometimes I also ride with Leanne.
That's an interesting trifecta, not in a bad way. I always find interesting pairings. I hear a lot of Leanne and Sam, Leanne and Ben, or Leanne and Ally. I don't hear a lot of Leanne and Jenn and Christine.
I don't ride with Ben. I ride at least once a week with Leanne.
Do you use any of the other Peloton content or are you bike only?
I've done the bar. My bike is not in a good spot for me. It's right next to my washer and dryer. It's in the basement. I have it set up. I have my name hanging. I have all my little pictures of bikes and stuff. I don't have the pivot screen, so I don't have a good area. I try to do it, but it doesn't feel like a good workout because of where it is. I do the arms. I'll do some of the strength. It's on my list of things that I want to do, like clean the basement, but it's not high on the list.
You've gotten your money's worth. I think it's time to get yourself a Bike+.
She's got to hold out because I'm pretty sure something is going to happen with those colored bikes that we saw. You need to hold out for those special edition color bikes to come out.
Get one that matches your washer and dryer.
I'm going to need a new washer and dryer too.
Normally, we ask people if they have any advice for newbies, but since we ask that so much, I'm going to ask you a different version of it. Do you have any advice for people looking to start writing?
It is interesting because people ask me how I've been able to be so consistent because I have a schedule and I don't miss it. I don't look at it as an option. Sometimes, people think, "I don't have time to do this." I brush my teeth every day. I ride the bike every day. That's how I look at it. I look at it as part of maintenance for my health.
I might've not said that clearly. I think you thought I said riders. I said writers.
I thought she was making a point. That's how she approaches writing.
I think it also works for people who want to write.
I thought you said riders. I was talking about the bike.
I was talking about people who want to write a book. Same thing but with books.
I don't follow a process. I don't write an outline. My book that came out had a different ending. When I write, I feel like I am the character and I like my character and I don't want him to die. He was not very healthy in the first iteration so I pivoted. I make sure that I write every morning. I get up and I write. I drink coffee and I write for about an hour. Even if I don't feel like doing it, I do it. I'm not as precise. I don't write the chapters about what's going to happen because I feel it while I'm writing it. The dialogue just comes. Everyone has a different process. For me, it's making sure I keep doing it every day.
Although it is fascinating that your process is also very similar to your exercise process. You're like, "Do it. Keep your head down. Do the things and eventually, you'll have results."
Discipline is very important in your life.
I don't have a lot of time. I have twenty jobs and I have a family. I do everything scheduled and that's the only way I can get it all done and I like it all.
Laurie, thank you so much for taking time out of your day. Before we let you go, remind everybody where they can find you, where they can find your books and all the things.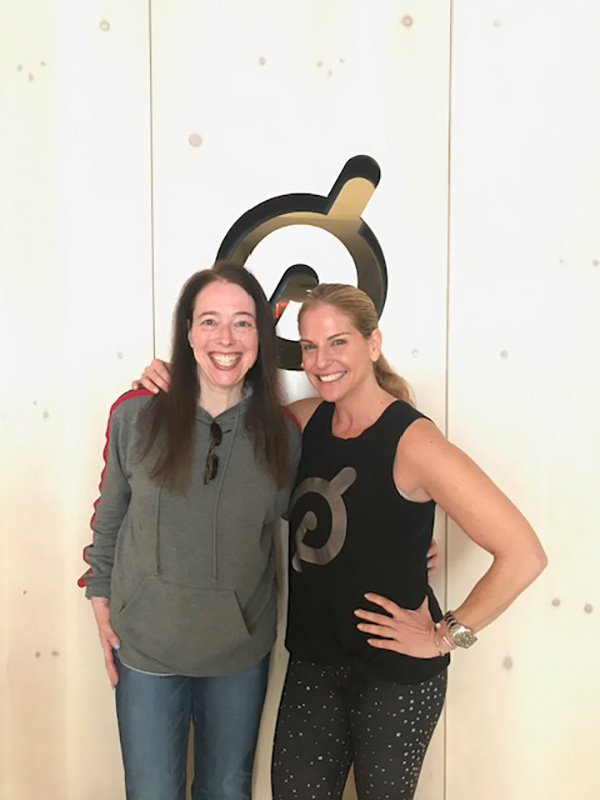 I'm on the Peloton, LCondon. My book is available on Amazon, Barnes & Noble, Apple, and all the places like Target. It's called There's No Place Like Home. You do have to put in my name because there are about 50 books called There's No Place Like Home.
Lots of them are about the Wizard of Oz. If it's got Ruby slippers on the cover, that's not your book. Thank you so much for joining us. We appreciate it.
I appreciate you having me. Thank you so much.
We're thrilled. Thank you.
—
I guess that brings this episode to a close. Until next time, where can people find you?
People can find me on Facebook at Facebook.com/crystaldokeefe. They can find me on all social media and the leaderboard @ClipOutCrystal.
You can find me on Twitter @RogerQBert or on Facebook at Facebook.com/tomokeefe. You can find the show online on Facebook.com/TheClipOut. While you're there, like the page and join the group. Don't forget you can watch all of these on YouTube. That's it for this one. Thanks for tuning in. Until next time, keep pedaling and running and rowing.
Important Links
Love the show? Subscribe, rate, review, and share! https://www.theclipout.com/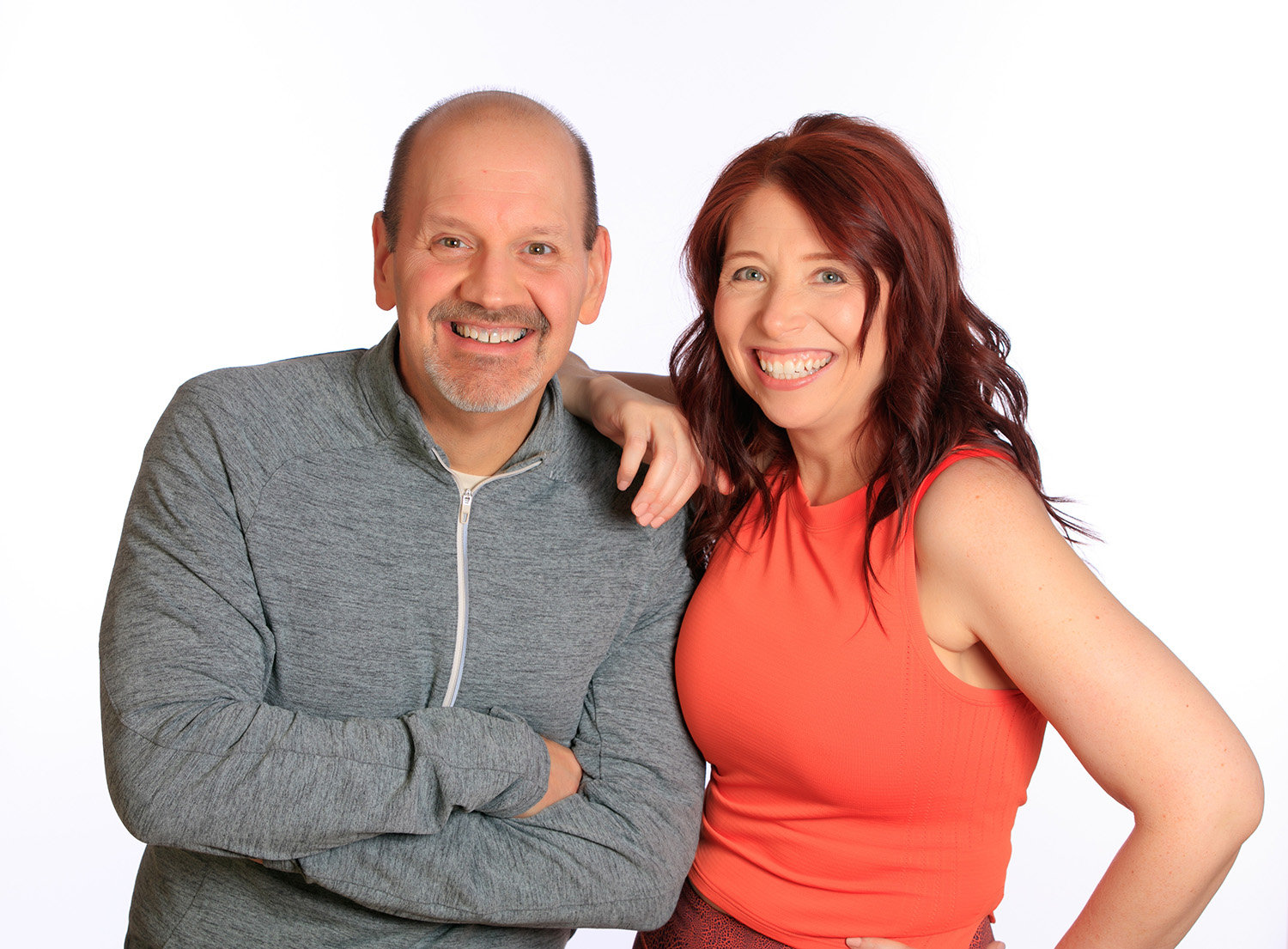 Subscribe
Keep up with all the Peloton news!