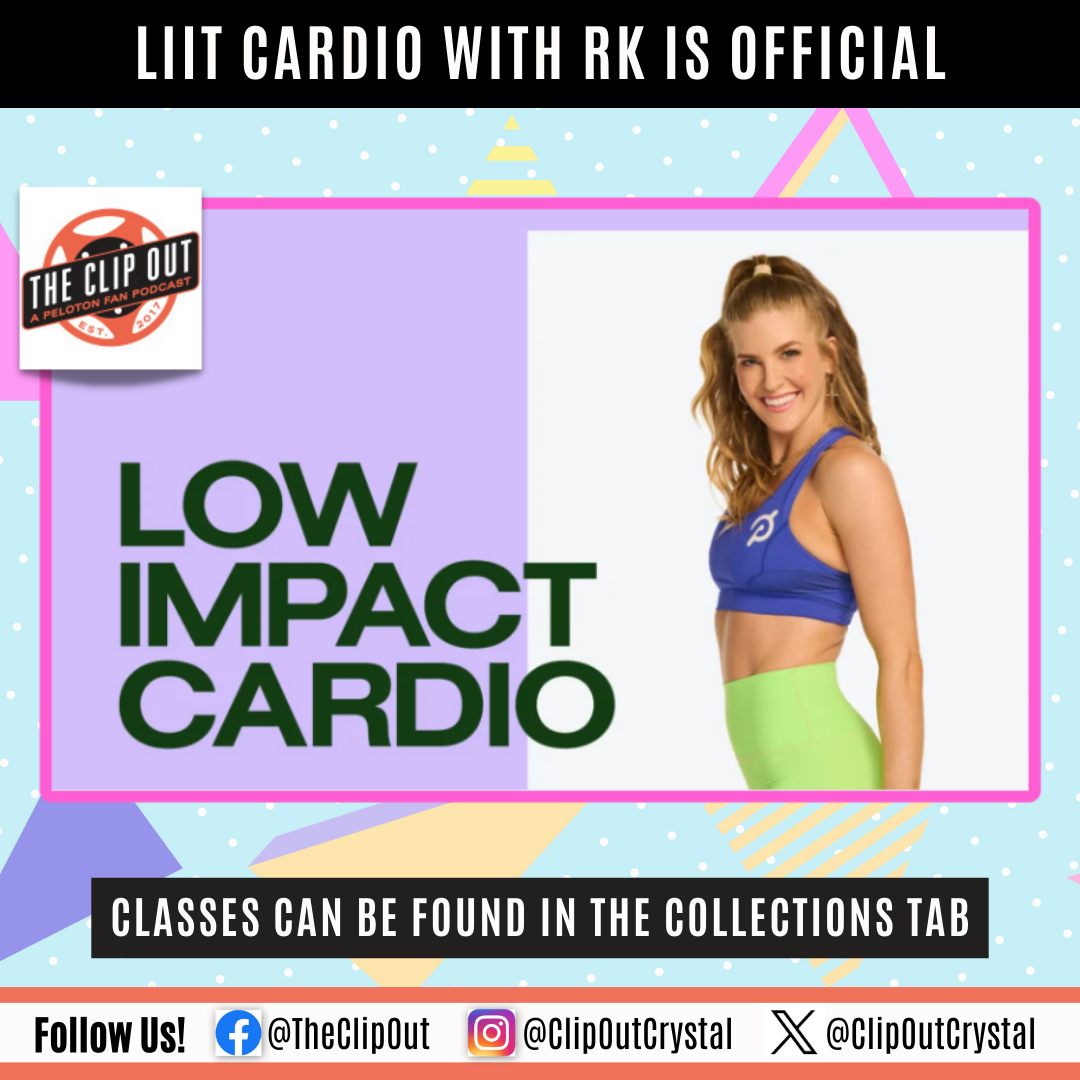 Finally! Rebecca Kennedy's Low Impact Cardio Classes Are Official
Low Impact Cardio classes have officially arrived on the Peloton platform!  As you may recall, eagle-eyed members were taking note of these new, but unofficial, LIIT cardio classes earlier this summer, but they were scattered throughout the On Demand library without an official moniker.  However, the LIIT Cardio scavenger hunt has now come to an end. Earlier today, September 13, Peloton announced the release of a new collection of classes by Rebecca Kennedy specifically dedicated to getting your Low Impact sweat on.
These classes, which can be accessed on-demand via the Peloton app, on the Bike/+, Tread/+ or Row, are designed for individuals who love to get their heart rate up without the high impact of traditional cardio classes (ie. NO BURPEES, y'all!).
Low Impact Cardio with High Vibes
The new collection of classes, taught by Rebecca, focuses on creating a gentle yet heart-pumping workout that gets your heart rate up to Zone 2 – aka, the aerobic zone (oh, heyyyyy 90s workout vibes!) – and keeps it there throughout the entire class.  Even better? These workouts don't require hardware or equipment, making them more accessible and convenient for all Peloton members to follow, no matter where they happen to be working out.
View this post on Instagram
The classes' low impact nature is especially helpful for individuals who are recovering from an injury or are dealing with chronic joint pain, making it an excellent option for anyone who wants to avoid high-impact workouts but still wants to get their heart rate up.
RK, of course, brings her contagious energy and positive vibes to all her classes. The impact may be low, but the fun level is still high!  The classes are designed to promote aerobic endurance, improve cardiovascular fitness, and offer an invigorating workout to help members reach their fitness goals.
Where to Find Them
Members can now access Rebecca's Low Impact Cardio classes by navigating to the Collections section in the Peloton app or on Peloton equipment home screens.  There, you'll find the classes in a dedicated collection – no need to sift through a ton of other content to find what you're looking for.  And, while there are currently only 3 class options – a 10 minute class, a 20 minute class, and a 30 minute class – we do expect to see the Low Impact Cardio Collection grow in the near future.  But, if you're looking for the other LIIT Cardio classes that are hidden in the On Demand Library, head on over to the RKSolid_Crew Instagram, where they've rounded up the unofficial classes in their story collections.
Now, go grab your legwarmers and your neon Spandex, lace up your sneakers and soak in those feel-good Aerobics vibes!